HR45 Ingrid Marie
A true classic Hallberg-Rassy, recently refitted to the high standards of modern yachting. She was the first design made for Hallberg-Rassy by naval architect Germán Frers. Ingrid-Marie featured in the sales brochures of the yard in 1991.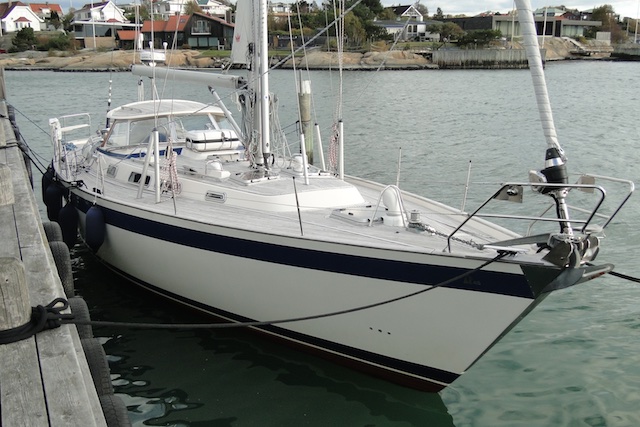 Former and current owners, all Swedish, have kept her in vicinity of her origin by the Swedish west coast. The last couple of years include cruising in the southwest of Norway and the Swedish East coast. Longer voyages have probably never been made and some years she remained on the hard for the whole year. During winter time she has been stored on the hard, indoors, almost all years at the well renowned yard of Bröderna Martinsson, Henån but also Rosättra Service Yard, Norrtälje and Adams Boatcare, Vindön.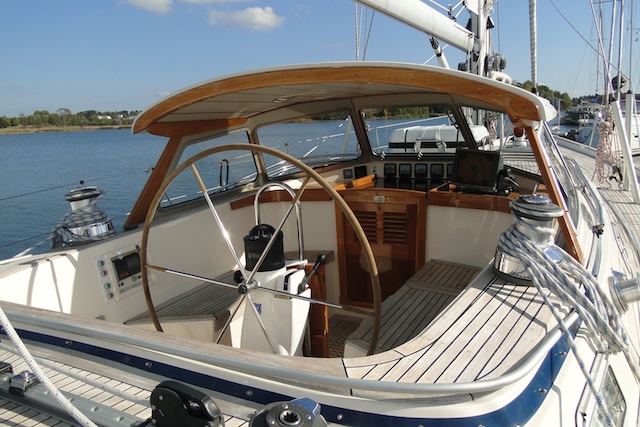 Ingrid-Marie has had an easy life but nevertheless she was refitted at Adams Boatcare, during 2014 and 2015 by Hallberg-Rassy specialists. It was a privilege to have some of the guys that used to build the HR45s to do the refit. Their expertise in Hallberg-Rassy boats, older and newer models, was a great benefit in the working process.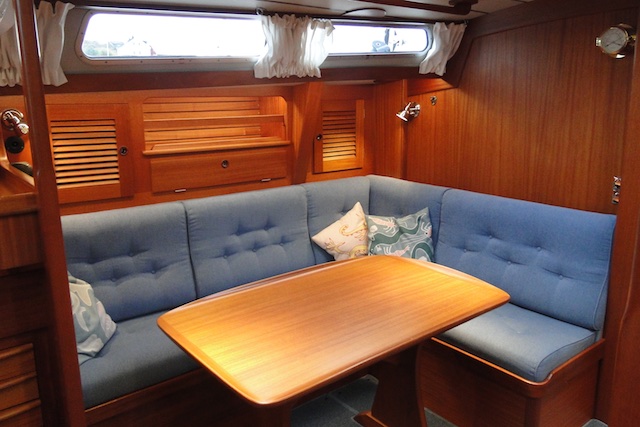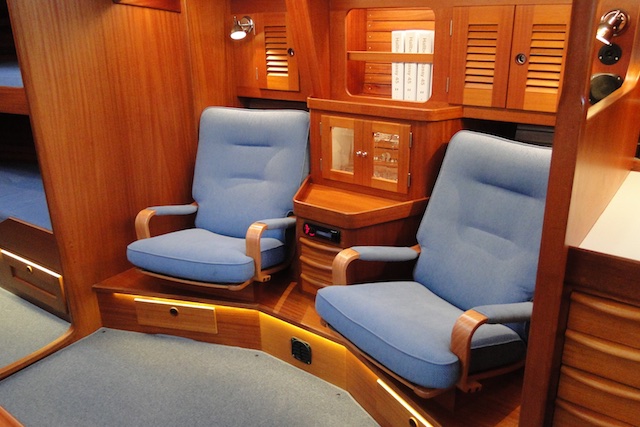 The aim of the refit was to gently modernize Ingrid-Marie to obtain a modern standard of Hallberg-Rassy comfort and at the same time preserve the classic design. A few highlights from the project are for example the complete new upholstery in the saloon and cabins and new sprung mattresses for all berths. All carpets and curtains are also new.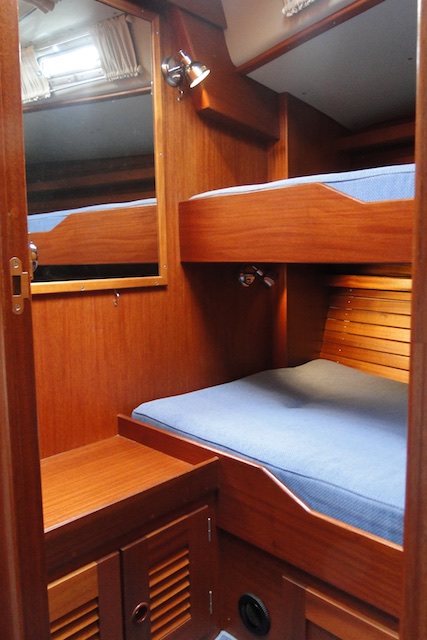 There is a complete new lighting system with LED lamps on board. With a lot of more light spots similar to current Hallberg-Rassy models a warmer and more spacious atmosphere has been achieved. As a bonus the electricity consumption is now lower.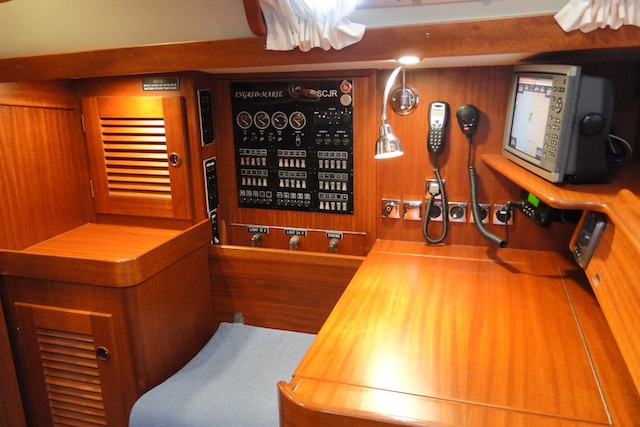 Navigational instruments and communication equipment were renewed 2013-2015. Batteries, charger/inverter and control panel were changed in 2015.
The sails are new from 2015 and 2017. All running rigging, shrouds and stays were changed. The electrical furling system for the main was dismantled and serviced. All through hull fittings under the water line were changed to bronze fittings.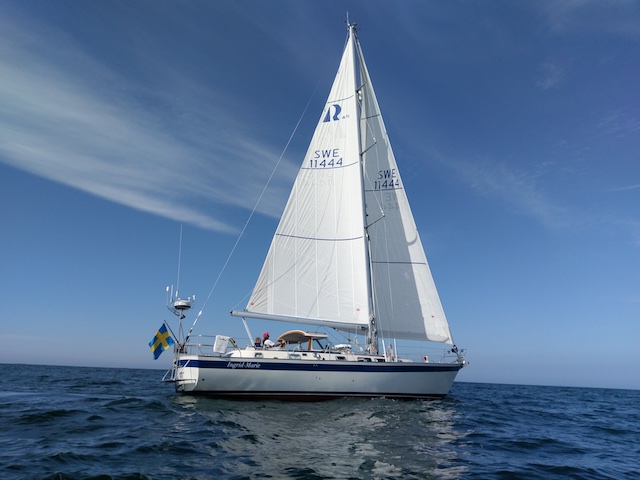 Two seasons of holiday sailing with family and friends following the refit, all systems are cranked in and tested. S/Y Ingrid-Marie is ready to go anywhere with her crew.
Price 295 000,- EUR
Swedish VAT has been paid
Links:
Hallberg-Rassy, www.hallberg-rassy.com
Adams Boatcare, www.adamsboatcare.com
Specifications:
See here