Hallberg-Rassy boats looking for a new owner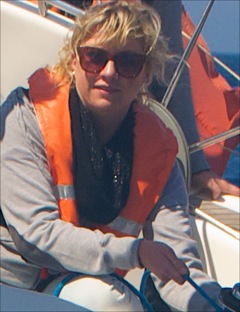 Boats I would consider to buy if I didn't already have one 
.
Hallberg-Rassy boats have a lasting value. By the taste of many of sailors, classic Hallberg-Rassy's are no less attractive than the current model range.
Not to be forgotten, price is also an issue and older boats are often remarkable inexpensive with a great potential, especially if you consider the possibility to undertake a refit.
I am often asked about suitable boats to buy and how one can find these on the market. Clients either wish to buy a good second hand boat ready to sail away in, alternatively, they wish to find a strong, undamaged, but neglected boat with outdated equipment, in order to do a total refit.
For this reason, I have tried to list a small selection of boats that I would consider to buy myself if I were in the boat buying process. These boats are either sold by the owners directly or I can refer to the corresponding broker.
The boats listed here for sale are either good examples of inexpensive boats suitable for a refit (which I might have not seen personally, yet), or boats that I have personally seen and are readily refitted or maintained to perfection.  In either case, these are boats I would suggest you look closer at, if you are looking to buy a boat. Please contact me for more details on the boat or in order to get in contact with the seller.
You are very welcome to contact me for more information about the listed boats.
Please also contact me in case you are interested in listing your Hallberg-Rassy boat here. We would need to agree on a meeting so I can take a very close look at your Hallberg-Rassy, talk about her background, get to know each other and to discuss her potentials. I believe in transparency, honesty and trust are key when dealing with second hand boats.