STCW Proficiency in Medical First Aid in Malta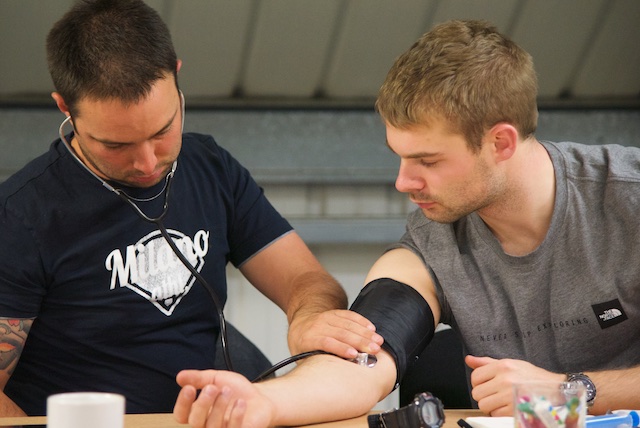 Spend Easter 2018 in Malta
Reginasailing Malta is offering STCW Proficiency in Medical First Aid and in co-operation with Medical Support Offshore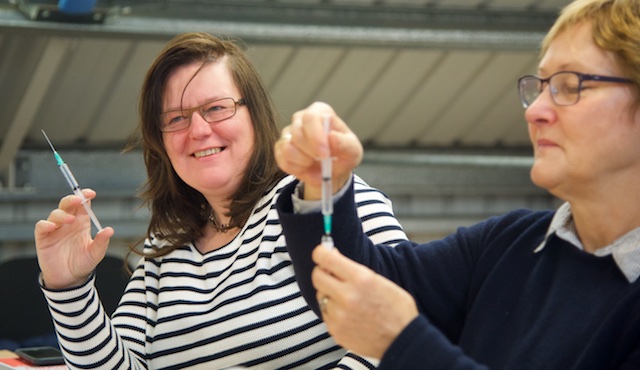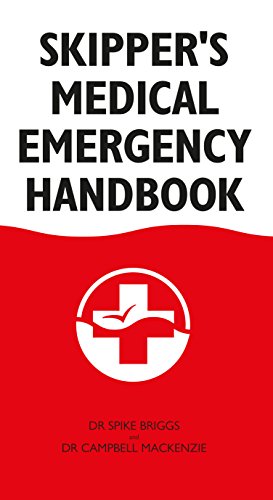 Reginasailing is co-operation with Dr Spike Brigg and his renown company Medical Support Offshore (MSOS), offering STCW medical courses. The first to be held will be the STCW Proficiency in Medical First Aid in March 2018. This four-day course continues where general first aid courses end. It is thus a very essential addition to what we really should know when sailing. A general one or two days First Aid course is a good start, but definitely not sufficient for the serious and safety-oriented sailor.
Dr Spike Brigg is author of the standard book every sailor should carry onboard. His best-selling "Skipper's Medical Emergency Handbook" is, or should be, part of any medical kit onboard. I really like the book myself, since the easy to undertand flow-charts are highly valuable and give a fantastic overview of what to do when and how.
It's no co-incidence that Dr Spike Brigg has has the best of two worlds: He started off as an engineer, before he was trained as the medical doctor. He is today working as a consultant in Intensive Care Medicine and Anaesthesia and is regularly in the theatre where serious situation are treated.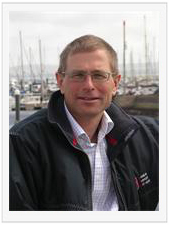 He originally graduated with a degree in civil engineering and worked for ten years designing foundations for oil rigs, before returning to medical school. He has sailed all his life, including racing around the world in 1996. He now advises on medical support for ocean yacht races and is an instructor for advanced trauma life support courses.
He is an instructor and examiner in all areas within the medical aspects of yachting and also works on behalf of  the Maritime and Coastguard Agency. He is a founder director of Medical Support Offshore Limited.
It's a great honour to have Dr Spike Brigg holding a course in STCW Proficiency in Medical First Aid for Regina Sailing in Malta.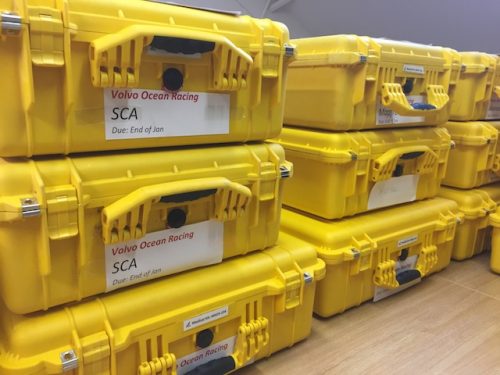 His company, Medical Support Offshore (MSOS) provides comprehensive support for clients across all the world's oceans. MSOS delivers this service to a wide range of clients, from super yachts to families cruising around the world.
MSOS has its roots in the yacht racing community, and over the past thirty years, has supported iconic yacht races such as the Whitbread, the Volvo Ocean Race, the Global Challenge and more. This has provided unrivalled experience of delivering medical support under challenging circumstances in the remotest areas of the world.
During the STCW Proficiency in Medical First Aid course held in Malta, we will go through the most essentials aspects on first aid at sea with ample time for training, discussing, asking questions and getting your own worries set at ease. You will not only get first hand medical training, gaining the STCW certificate, but also help to decide what you should bring along on your own boat when it comes to medical equipment and medicines.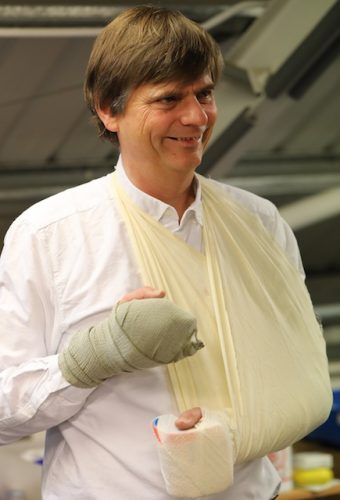 MSOS courses place emphasis on teaching practical skills which will be of great benefit in the event of many medical problems offshore. The course is also designed to teach crew how to actual use the equipment and medicines they might cary onboard in their medical kits.
The course will be held in English, so we can all become familiar with the english expressions when sailing, since being able to speak to doctors abroad is a skill almost as important as the medical knowledge as such. But don't worry, Dr Spike Brigg talks in a very understandable way. Even is book is clearly written for non-professionals and is easy to understand.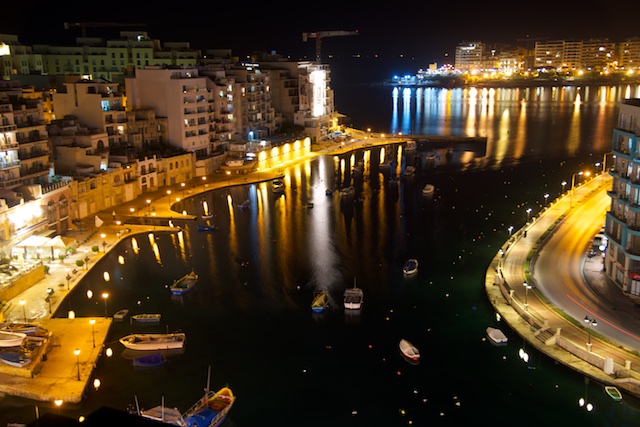 Night view of Spinola Bay as seen from the pool area of Hotel Juliani, the venue of the course
.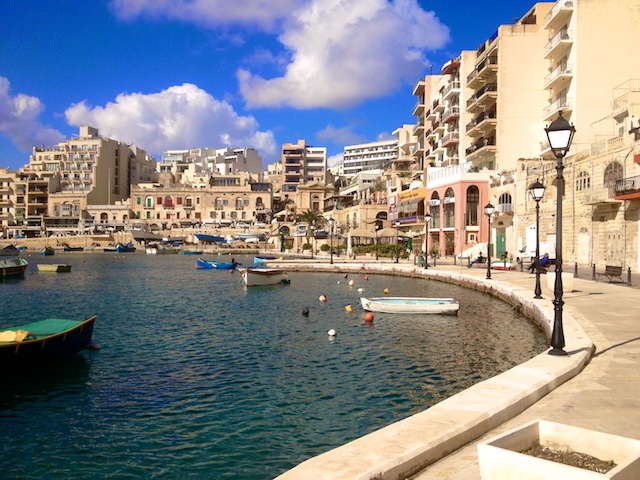 Spinola Bay, where the course takes place with Hotel Juliani to the very left and some of the restaurants we visit along the quayside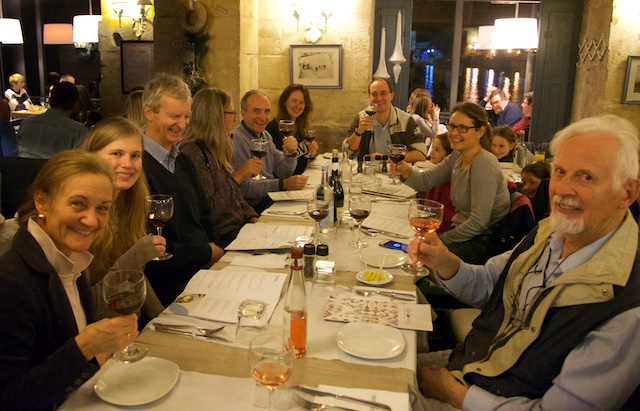 An evening at Picolo Padre close by
Coures date:
 26 – 29 March 2018. I will personally be present during the week and will be part of the course, also being available for discussing various aspects of cruising.
Number of participants:

In order to grant the exclusive character and an individual and efficient learning experience, the number of participants have been limited to eight students.
Price for the course:
EUR  1,190 p.p. plus travel, food and hotel
Hotel:
An especially pleasant venue has been chosen in order to ensure learning in Comfort and Style: The award-winning (e.g. "The Traveller's Choice 2016" and "Top 100 Boutique Hotels in the world" by TripAdvisor) family-run Hotel Juliani in St Julians, Malta, overlooking the beautiful Spinola Bay. Special rates have been negotiated:
Standard single room: EUR 115 per night including breakfast
Standard double room: EUR 125 per night including breakfast
An upgraded room overlooking the beautiful Spinola Bay can be granted for an extra EUR 30 per night.
Lunch/Dinner:

Lunches are planned, but are not necessarily, to be enjoyed jointly in one of the pleasant restaurants nearby, e.g. the Maltese restaurant GuLuLu on the edge of Spinola Bay and/or Two Buoys. Nights are spent freely, but we are planning to jointly visit Valletta (the capital of Malta and a World Heritage Site) and enjoy a dinner together in the fantastic atmosphere of this European Capital of Culture 2018. A separate final dinner to celebrate our success is optionally taking place at the elegant restaurant Zest.
Costs for lunch and dinner will be shared.
Flights:

Malta is one of the easiest places to fly to from all over Europe. Air Malta, Lufthansa, Ryanair are just a few of the many airlines that fly into Malta several times per day.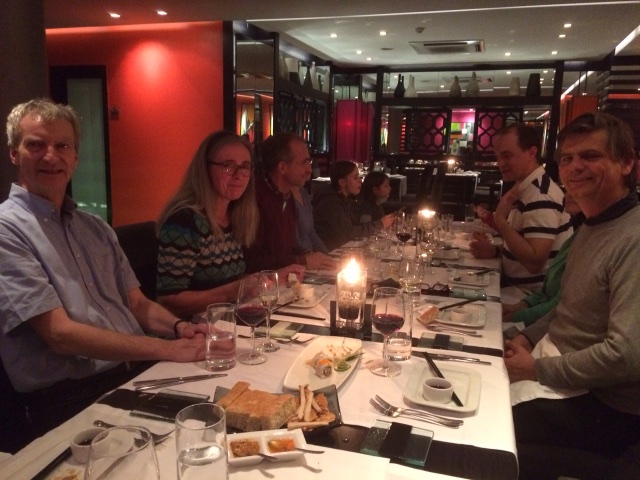 The final dinner at the award winning restaurant Zest
A shore-based sail training course with Reginasailing in Malta is certainly something very special, situated in a venue so maritime and so stunning! Combining learning the theory behind cruising in Safety, Comfort and Style in a positive atmosphere and enjoying a couple of days of holiday in an extraordinary environment is what this week is about.
Show your interest already now:
This course is highly popular and there is only one place left on the course!
Please contact me, preferably including some short information about yourself, if you are interested to participate in one of the upcoming theory courses.