Tidal Milage Gaining
Sailing in tides are challenging, yet fun and extremely helpful for fast passage making. Tidal milage experience is also a requirement before joining an RYA Yachtmaster Prep course. Pick a leg in tidal waters and get first hand experience and easy-to-understand tuition on how to sail in waters that rise and fall while constantly being on the move.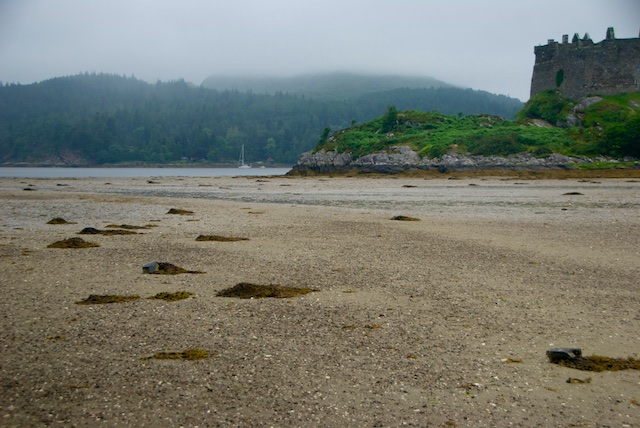 Doing tidal calculations in theory class is one thing, but this can not be compared with getting your results verified by nature rather than a classroom teacher. When doing these onboard a yacht while sailing in tidal waters, you suddenly are dependent on your own calculations and it all becomes so real! I believe you cannot grasp the entire beauty and challenge of tidal navigation before you have experienced it in real life.
It is not all that easy after all, and therefore it is a good idea to join on one of Regina Laska's sail training adventures in tidal waters before heading there on your own keel. Under supervision and with a lot of support, you will soon do your own passage plans, draw tidal diagrams, calculate currents and hights of tide, figuring out your course to steer or estimated position. You will learn how to master a yacht in these challenging waters, taking advantage of the extra speed the currents may give. These are, by the way, exactly the tasks which are also examined during a Yachtmaster Coastal or Yachtmaster Offshore exam.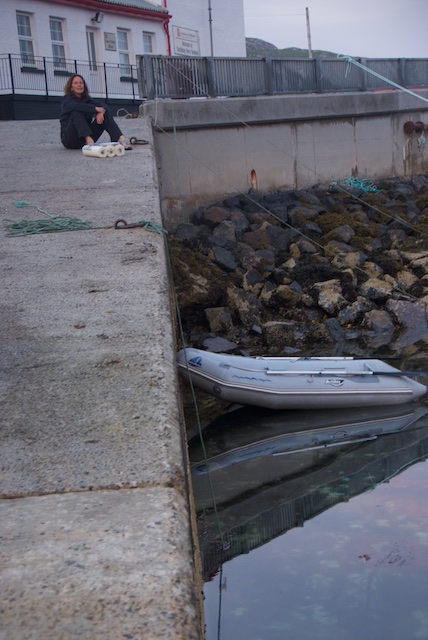 We came back from the supermarket after buying some toilet paper. Okay, okay…. there was a pub on the way back that just looked too inviting to pass by. One pint became a second and when we came back to the dinghy, we couldn't reach it any more…
Before I understood tidal calculations myself, I asked an Scotchman how he possibly could sail in home waters with all these tides?! He answered promptly: "How can you sail in your Scandinavian waters without any tides? You never get anywhere and it takes ages to get to the pub!" Today, I know he is right. Sailing with tidal current can significantly shorten your time at sea, alternatively, you can reach much further.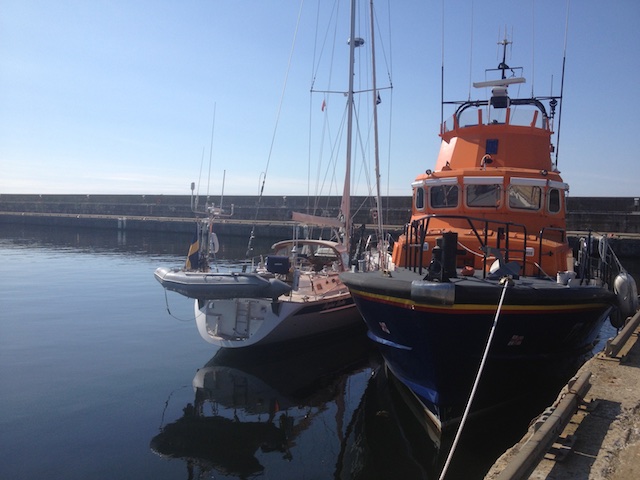 One easy way to avoid problems: Just more next to another boat and it turns into a floating pontoon. Just make sure the rescue boat isn't called on duty in the middle of the night!
Onboard Regina Laska you will learn how to take advantage of the tides, sail into anchorages only open at certain times of the day and how to keep safety as your prime task at all times.
If you are uncertain about tidal calculations, sometimes the Coastguard can help. Last summer, when I was sailing in The Solent on a busy summer's day, I witnessed several MAYDAY's from vessels aground. In the late afternoon, the Coastguard seemed to have enough and didn't feel for yet another rescue action to save one of the many sailing boats heeling in the soft mud on this becalmed fine day.
I heard "MAYDAY, MAYDAY, we are aground!"
The coastguard answered . a slight boredom could be felt: "Vessel aground, when did you hit the bottom?"
"MAYDAY, It was at quarter past three! OVER!"
The Coastguard did some quick calculations and returned within a half a minute on the VHF: "Okay, listen: Now it is 6 pm, you will be afloat at nine this evening the latest. Bring out an anchor and just wait."
Some problems are just being solved by themselves, I thought by myself, while my students promised themselves to always do their calculations carefully, not to become an entertaining broadcast over the VHF.