World Sailing (previously ISAF) Safety Training in Bremerhaven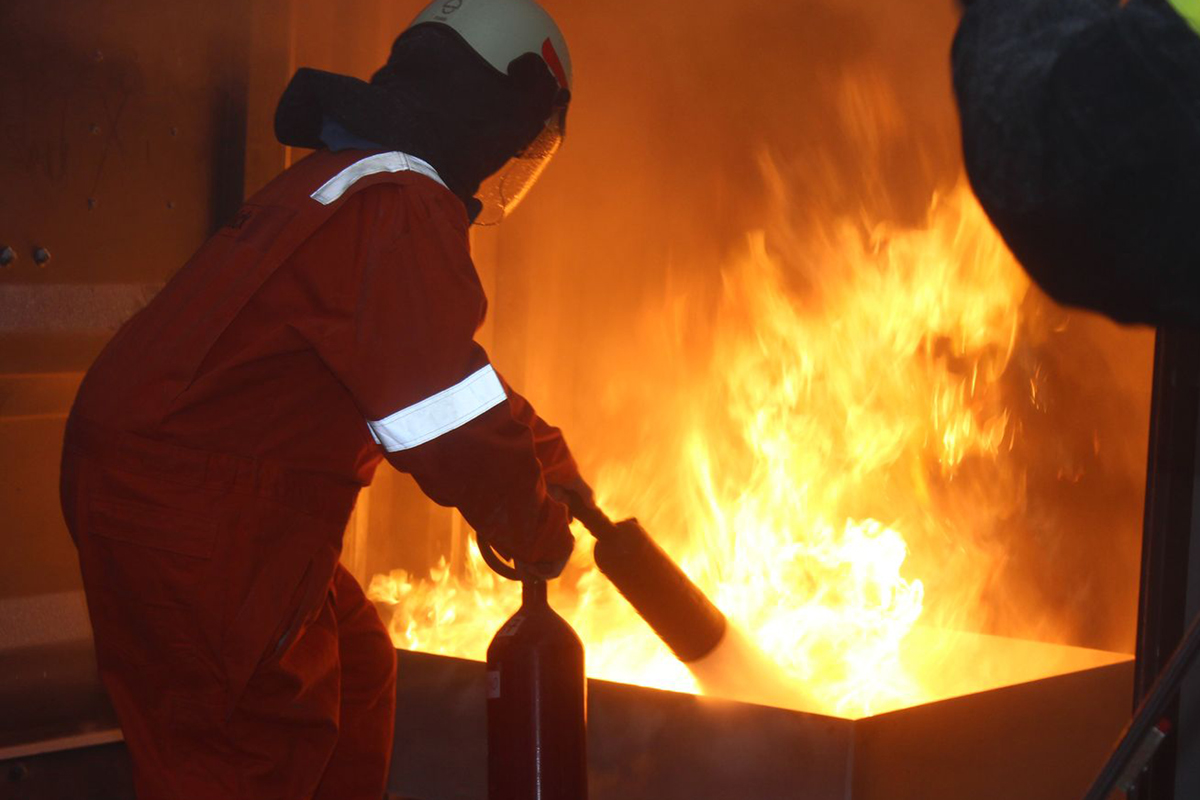 Train for the worst situation
Reginasailing is offering an WorldSailing Offshore Safety Training Course in German in co-operation with Sailpartner 
Reginasailing is co-operation with Germany-based Sailpartner in order to offer safety training according to World Sailing (formerly called ISAF).
The 2,5 days training stretches over a week-end (from Friday afternoon until Sunday evening) and covers many interesting aspects of safety onboard. Contrary to many other life-raft training facilities which just take place in an ordinary pool, this training takes place in one of Europe's most modern offshore training centres, where various realistic situations can be simulated by means of waves, light, sound etc, simulating bad weather, lighting storms, heavy seas etc.
See video at the bottom of this page.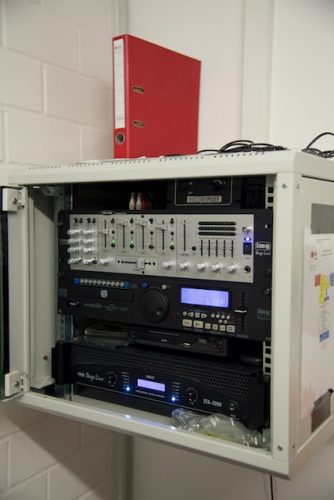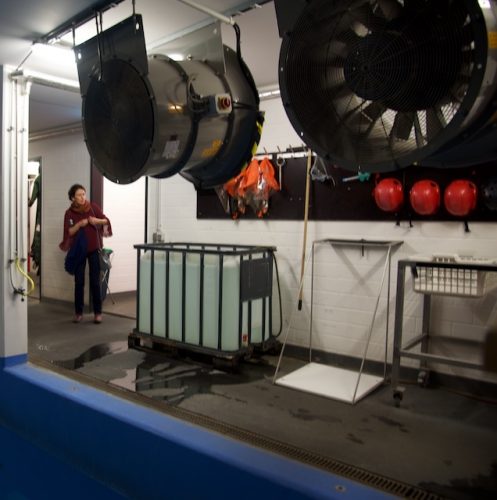 Sound, wind and spray form part of the full experience.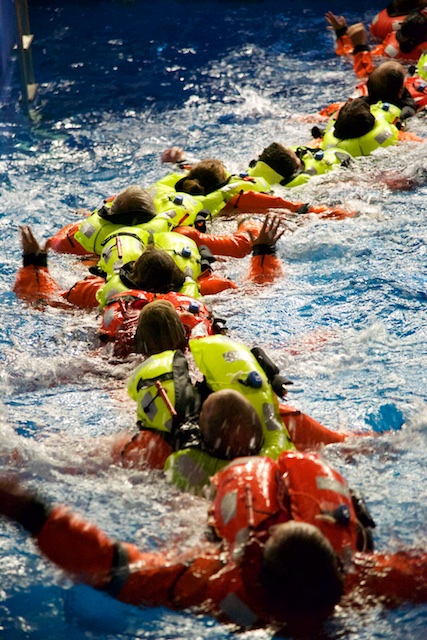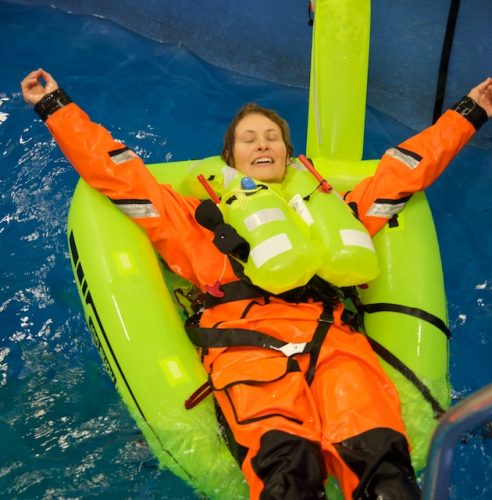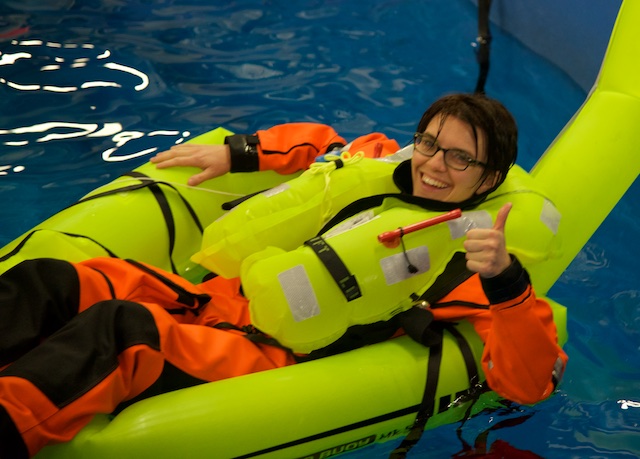 The helicopter rescue training by night is also very useful, should this unfortunate situation occur.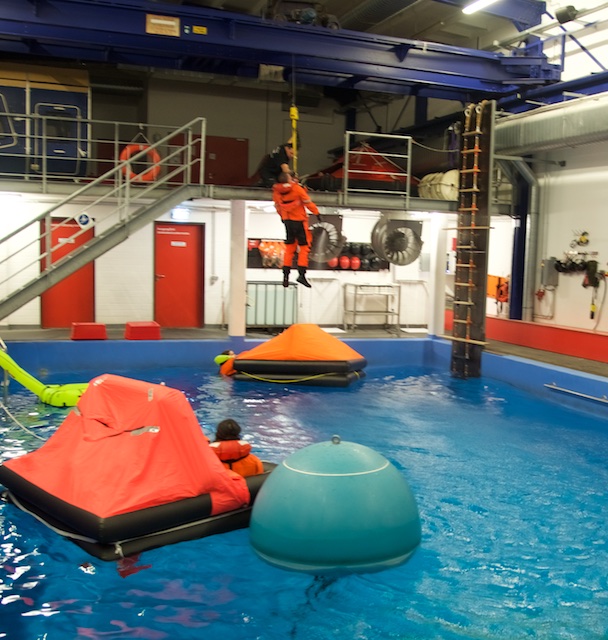 Fire fighting on a dummy (see video here) is trained as well as using various fire extinguishers on real fire.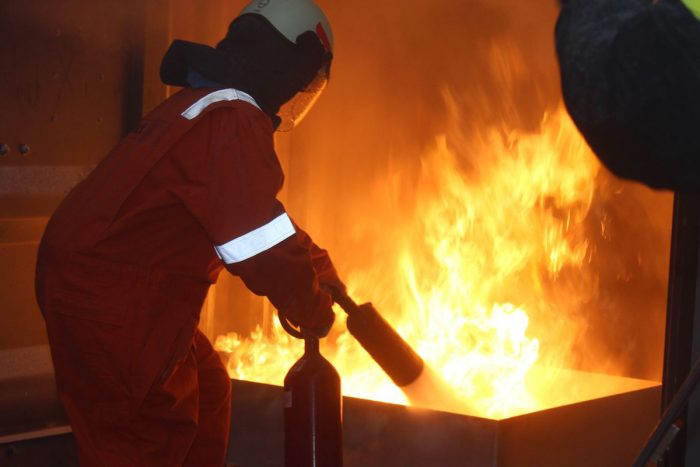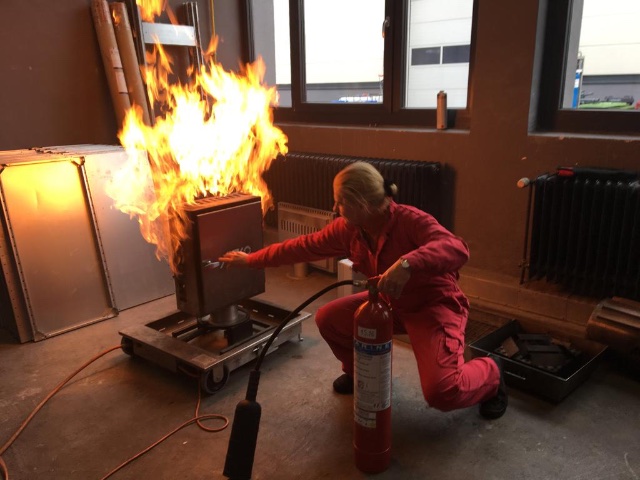 Further, flares are being tested, which is important should you need to use one in real life.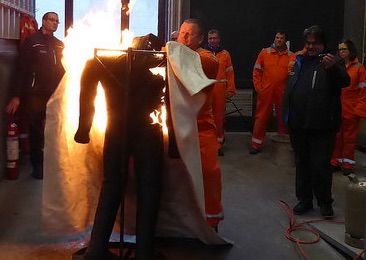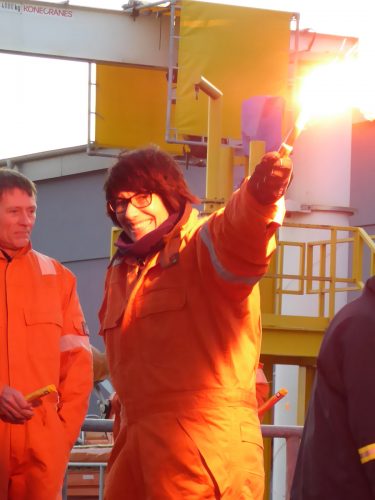 Using flares in real life is an important lesson.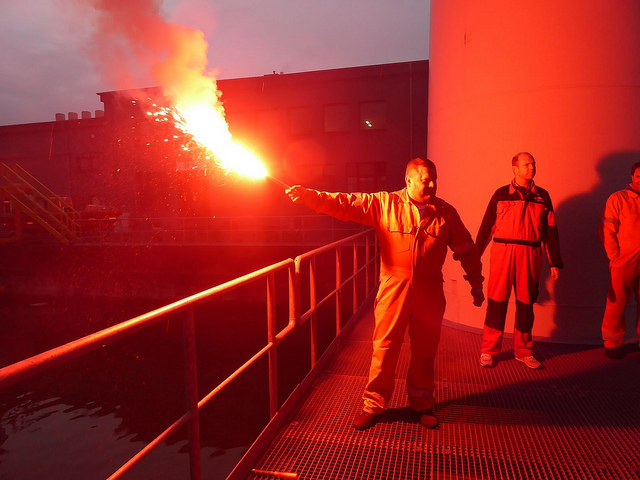 Experts in each field are invited and guide you through the various exciting exercises and everything is explained class first.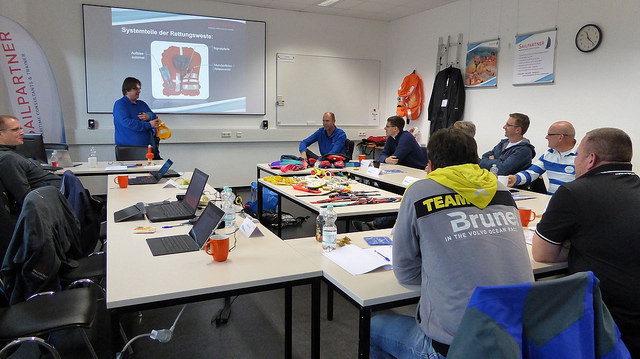 As with anything to do with Reginasailing, the atmosphere is pleasant and open hearted, an nobody is forced to do anything he or she does not like to do. The training is, however, highly useful and recommended to be repeated every 5 years, which, by the way, is a necessity if you wish to do offshore sail racing. But also for the ordinary cruiser, this course is highly recommended.
The medical class deals a lot about falling overboard, hyperthermia and surviving the cold.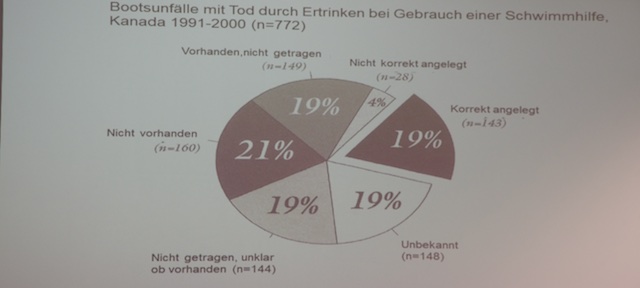 Further, suturing forms part of this highly interesting course.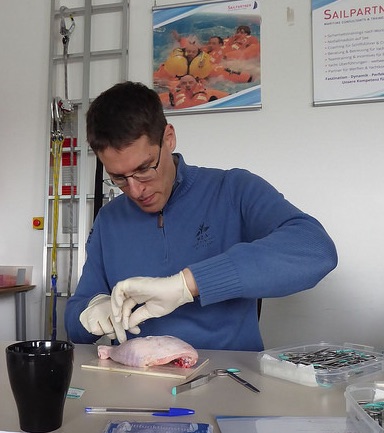 Please note that this course is held in German.
Coures date:
8-10 November 2019.
Venue:
Bremerhaven close to Bremen in northern Germany.
Price for the course:
EUR  495 p.p. plus travel, food, hotel and fee to World Sailing (EUR 15)
Hotel:
I will participate at the course as well, so I will organise a hotel for all of us in Comfort Hotel in Bremerhaven, so we can enjoy the time together.
Social:
After the course we meet in the Hotel bar for a chat and a drink.
Language:

The course will be held in German.
Booking:
Please contact me, to participate together with me for an unforgettable week-end!
Videos from previous years: