Coastal Sail Training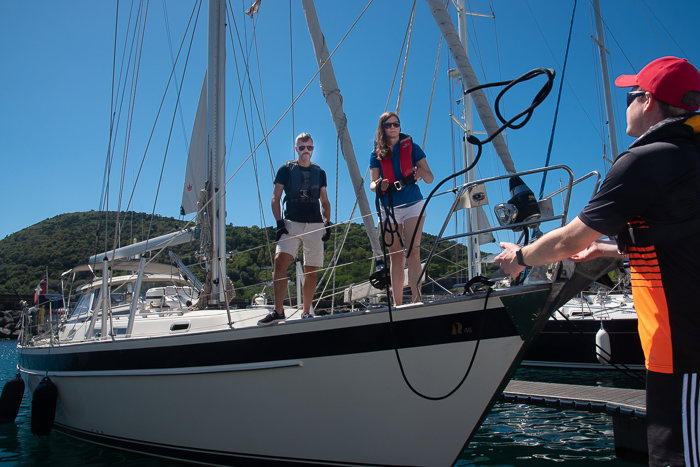 Coastal Sail Training in a Pleasant Surrounding 
Fearless adventures onboard with a maximum feeling of safety 

Feel engaged to the extent you request – relax as much as you please

Optimal learning conditions with just 4 students and typically 7 days of cruising

Grab the opportunity to ask question and to repeat as much as you desire

Theory is being repeated if necessary and manoeuvres are being briefed and explained 

Enjoy learning on a Hallberg-Rassy many sailors are dreaming of!

Feel the comradeship of the Reginasailing family – learning and sharing experiences together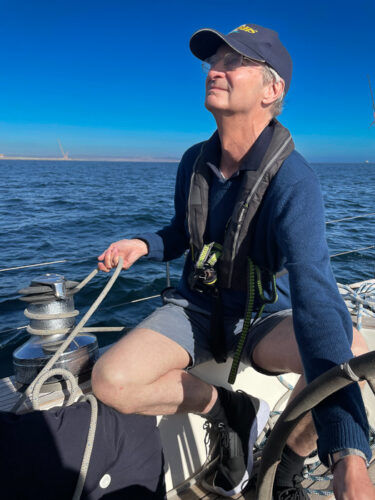 .
The syllabus
A mix of theory and practical sailing skills:
Preparation for sea – take responsibility! 
Deck Work – handle sails and ropes!
Navigation – find your way!
Pilotage – read the chart!
Basic Meteorology – sail in good weather!
Rules of the Road – avoid collision! 
Maintenance and Repair Work – keep your boat safe!
Yacht Handling under Power – parking the boat in a marina!
Yacht Handling under Sail – learn to trim the sails for comfort (and speed)! 
Passage making – try out to skipper! 
Safety Systems – avoiding the emergency! 
Emergency Situations – What if… despite a comprehensive safety system!
Man Over Board, Sinking, Fire, Gas, Storms, Anxiety, Seasickness etc
Anchoring – Feel the freedom! 
Your Questions – Get the answers! 
Good Training Books
If you wish to purchase a good book on the subject, you can either buy my own book "Praxisguide Fahrtensegeln" in German or Tom Cunliffe's The Complete Day Skipper.  Don't forget to use the Reginasailing 10% discount code from Bookharbour.
The code is: rs-BHAPGG10
Regina Laska and your RYA Yachtmaster Instructor
The facts about the boat can be find here.  She is a commercially coded vessel for Area-1 offshore sailing and I personally cater for the guests.
Next available Coastal Sail Training Legs
Leg 4-2023: La Coruna/Spain – Portosin/Spain (1 – 11 June 2023)
Leg 10-2023: Portosin – Portosin (22-28 Sept 2023)
Price
Click on the links above for the corresponding legs to see what they cost. Their price differ depending on the total length of the leg.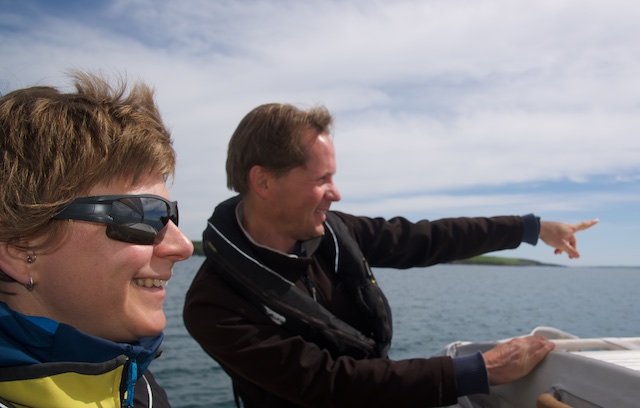 What do others say?
Read the many testimonials and crew's blogs and get a picture of the atmosphere and learning experience onboard!
Book early
Please contact me, preferably including some short information about yourself, if you are interested to participate in one of the upcoming theory courses.