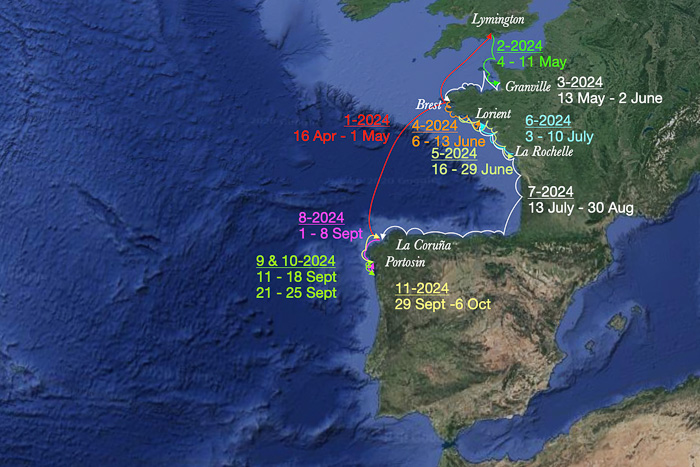 Itinerary 2024
  My twelfth season of sail training with Regina Laska: Biscay, Bretagne & Northern Spain.  

This season will hold an RYA Offshore Prep course, an RYA Yachtmaster Ocean Prep course and a lot of other tidal sail training legs in the English Channel and Brittany. The season ends with some relaxed legs in Galicia.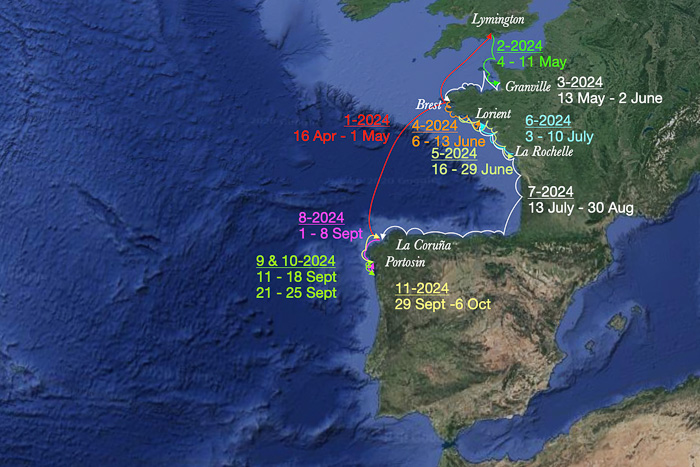 Whom you sail with is just as important as the leg itself, so please send an e-mail as personal as possible and I will try my best to offer you a leg that suits your expectations, experience and fellow crew members!
If you wish to join on a tidal sail training leg, please consider the corresponding theory course that prepares you for these thrilling waters in the best possible way! If you are signing up for the theory course, or have done it before, you  have a greater chance to receive a place on the following practical sail training leg.  
Re prices, please click on the corresponding leg. The price is given at the bottom of each description of the leg in question.