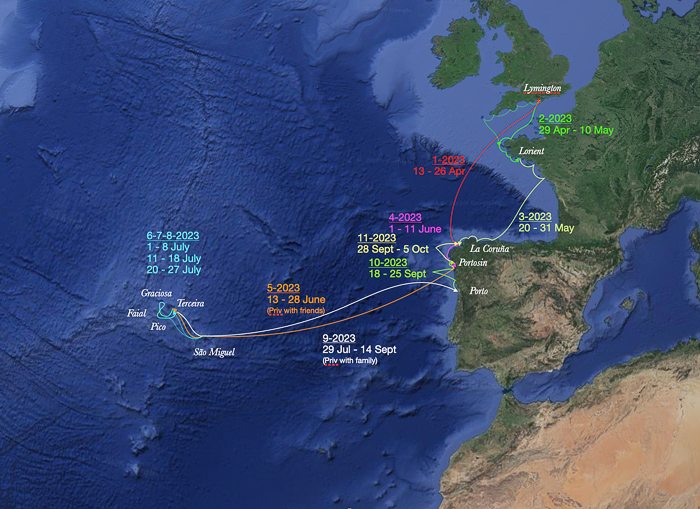 Itinerary 2023
  My eleventh season with Regina Laska: Biscay, Bretagne & Azores.  

This season will hold it all: RYA Ocean Qualifying legs, tidal training legs, the crossing of the Bay of Biscay and really relaxed holiday sailing in the thrilling Azores.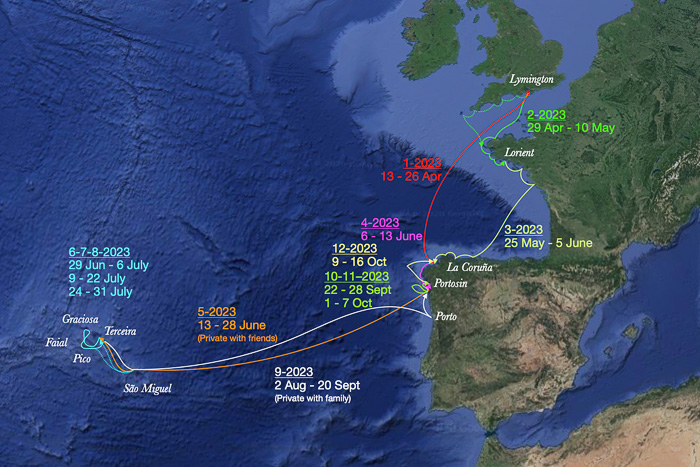 Whom you sail with is just as important as the leg itself, so please send an e-mail as personal as possible and I will try my best to offer you a leg that suits your expectations, experience and fellow crew members!
Re prices, please click on the corresponding leg. The price is given at the bottom of each description of the leg in question.