Itinerary 2022
  My tenth season: Biscay, Bretagne & Iberian Peninsula.  

Following requests from my returning customers, 2022 will mainly consist of 1.5 to 2 weeks cruises. While flattering that guests wish to stay longer, sailing either further or more in tranquility, longer legs automatically means fewer legs, unfortunately. It might thus become even more relevant to announce your interest to join well in advance (i.e. now for 2023).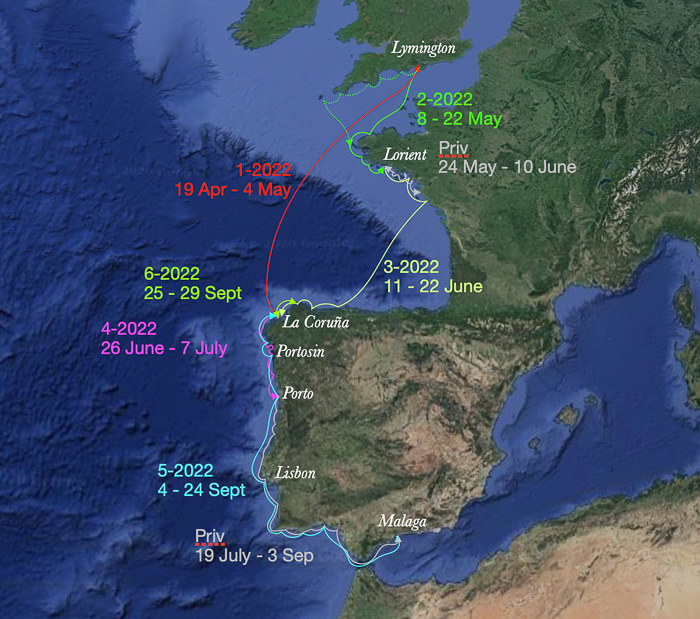 Things do still change frequently during these Covid-times so please don't hesitate to contact me if you are interested, since there might still be late cancellations  or changes for 2022 due to Corona. Otherwise, please send an enquiry regarding 2023, which is already filling up quickly with very few placed left. 
Each below leg is different and there still are some shorter legs available as well. Some are RYA sail training courses, others are ocean passages and yet others are just intended for a relaxed holiday sailing.
Whom you sail with is just as important as the leg itself, so please send an e-mail as personal as possible and I will try my best to offer you a leg that suits your expectations, experience and fellow crew members!
Re prices, please click on the corresponding leg. The price is given at the bottom of each description of the leg in question.