Latest Updates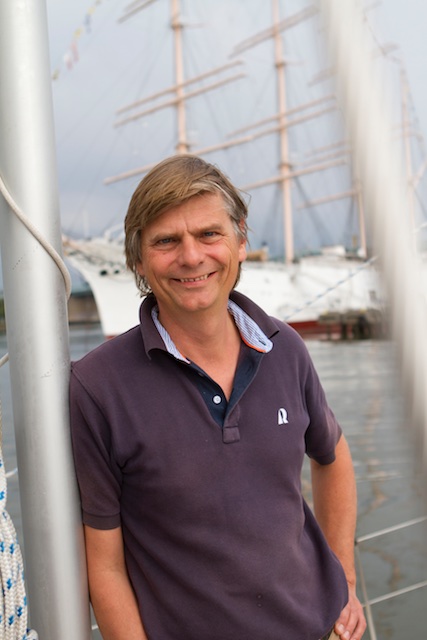 2019
21 Mar:
– Bye, bye Yuana added on the on the Testimonial Page
20 Mar:
– Question on Swivel answered under FAQ
21 Feb:
– Page on RYA Yachtmaster Ocean completely revised and updated for the 2020 course
8 Feb:
– Der Literarische Segelkalender 2019 added on In the Press Page
31 Jan:
– Page on Yachtmaster books and syllabus totally revised 
30 Jan:
– New article of LED lights in UK magazine Sailing Today added on In the Press page
11 Jan:
– Båtsystem's advertisement for Regina Laska's onboard steam spa sauna added in the video room 
– Refit Year 7 page added with photos of new washing machine, new 12V battery and leaking generator oil gasket. Adams Boat Care is working on Regina Laska to get ready for the new season! 
10 Jan:
– Testimonial from Achim Helmenstein added on Testimonial Page as well as on Yachtmaster Theory Course page i Malta.
9 Jan:
– Leon picking up guests for crayfish party added in the Video Room.
8 Jan:
– 30 years Mahina Expeditions added under News
7 Jan:
– New rudder bearing added at the top of the Refit Year 7 page 
– Reginasailing Sea Survival Training in cooperation with SailPartner updated with exact dates (8-10 Nov 2019) and price (same as in 2018: 495 EUR). This is a really good course for all, who understand German!
2018
31 Dec:
– Meet the Reginasailing Family at boot Düsseldorf each Day after 17:00 on Gotthardt's stand D24 in Hall 11!
23 Dec:
– Link to Tom Cunliffe's Video Blogs in the Video Room
21 Dec:
– Broken link fixed to 50 years of boot Düsseldorf with the 50 most prominent influencers of boating from The In The Press page
20 Dec:
– New Video with Leon talking about Båtsystem's new LED lamps at METS Trade Show, Amsterdam in Swedish
– 50 years of boot Düsseldorf by German YACHT added under The In The Press page (in German)
– Improvements for 2019 updated with a new Spectra Survivor 06 handheld watermaker
19 Dec:
– Video Room added with a brand new video taken from 2018 sailing to The Shetlands
– Testimonial of Sandra Morsen added on Testimonial Page.
– Yachtmaster Ocean Gerd Scheurer added on the Hall of Yachtmasters page
18 Dec:
– Improvements for 2019 added on Regina Laska full project page
13 Dec:
– Testimonial of Eva Jaxing added on Testimonial Page.
23 Nov:
– My very personal thoughts and experience with sea sickness added under FAQ-page.
22 Nov:
– SCV-2 Certificate of Regina Laska showing her seaworthiness for MCA classification for Area-1 offshore sailing added on Safety Philosophy page.
21 Nov:
– About the Boat fully re-designed
– Test-video by German Magazine YACHT comparing a classic HR with a modern design added on The Boat Page 
– Reginasailing Safety Training page updated with info for 2019 and pictures and video from Nov 2018
5 Nov:
– Advanced Medicine course for wilderness adventurers added, held in Glenmore Lodge, Scotland in Nov 2019
31 Oct:
– HR43 Sid for sale under HR's for sale page
2 Oct:
– Itinerary for 2019 added, starting in Sweden and ending in Galicia, Spain
23 Aug:
– Testimonial of Filip Nicklasson added on Testimonial Page.
15 Aug:
– Testimonial of Mattias Hedlund added on Testimonial Page.
– Testimonial of Gerd Scheurer added on Testimonial Page.
14 Aug:
– Capacity now doubled at the Safety Training Week-End in Bremerhaven on 9-11 November due to overwhelming interest.
If you are German speaking and interested in meeting up with the Reginasailing crew, come and join in at the ISAF Safety Training Week-End on 9-11 November in Bremerhaven! Don't hesitate and meet up with some of the greatest crew of Regina Laska, plus myself. Whether you have sailed on Regina Laska before or not, doesn't matter! It's just a chance to have fun during a week-end. At the same time, you will lear a lot of essential safety stuff, which might become vital one day… Book your space by sending an e-mail and then let's all meet up in Bremerhaven in November!  
8 Aug:
– Testimonial of Ludwig Obermeier added on Testimonial Page.
 Earlier Latest Updates: 
– Click here to see earlier latest updates