Nathalie Sander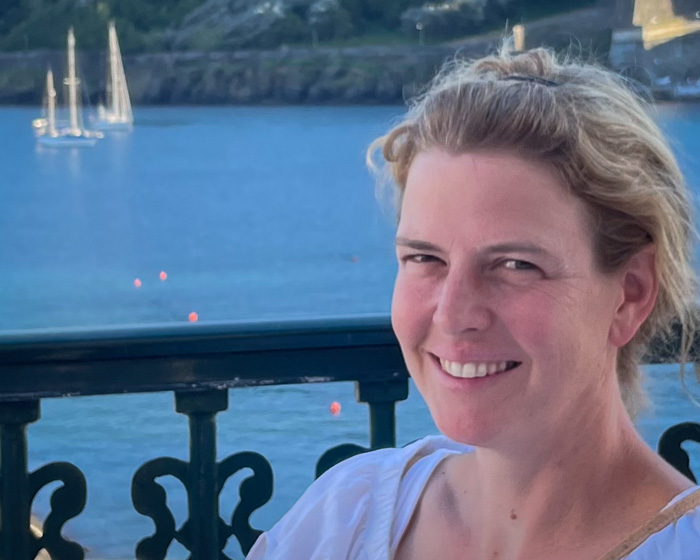 When my mother and I flew to the Azores to spend one week sailing onboard Regina Laska, I actually didn't have any expectations whatsoever. I had never sailed before and could not even imagine what to expect.
The welcoming onboard was very friendly and hearty, so I quickly got used to life onboard. Very cozy salon, great hospitality and food, outstanding coffee and very friendly and pleasant company.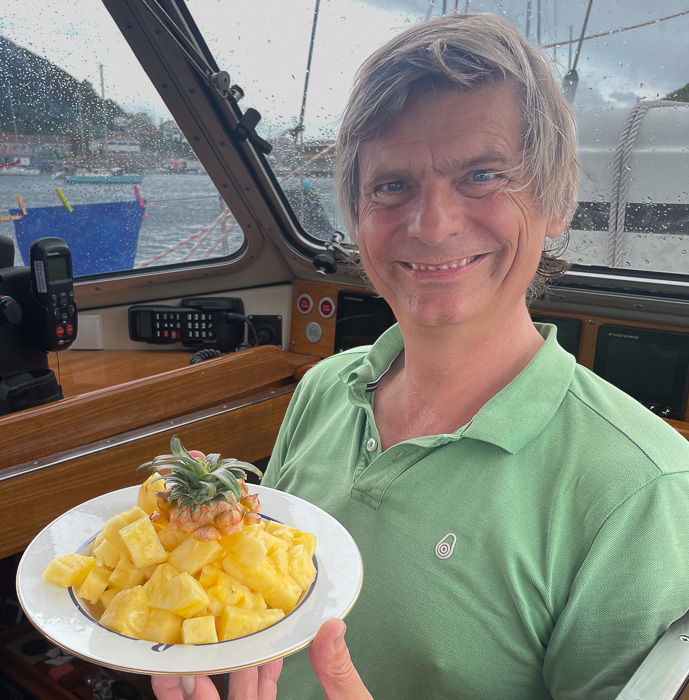 Well, I felt this could actually become a very relaxing week and hoped I wouldn't get disappointed.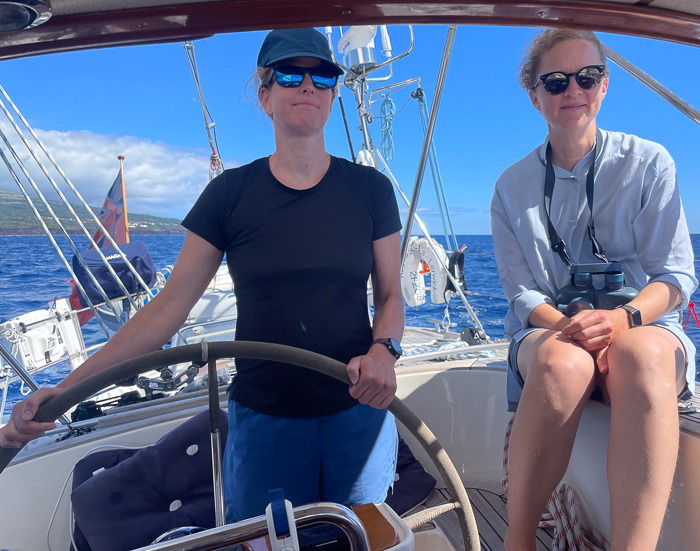 Our fellow crew members Inrid and Eva from Sweden were in the same age as me and my mother, since they also were daughter and mother, which was kind of fun.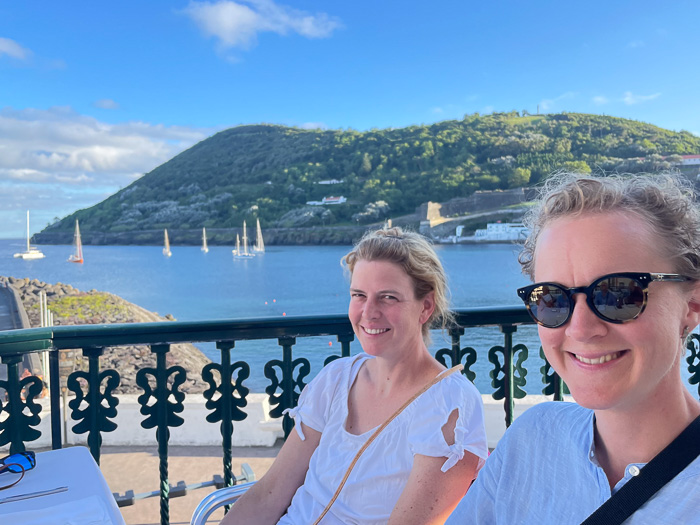 They were very much more experienced sailors and showed a lot of calm when answering my endless questions or to coach us while learning to helm the boat. Leon gave answers to my countess questions at any point in time. During the week I felt the questions about sailing just increased; the more I learnt, the more I wanted to know!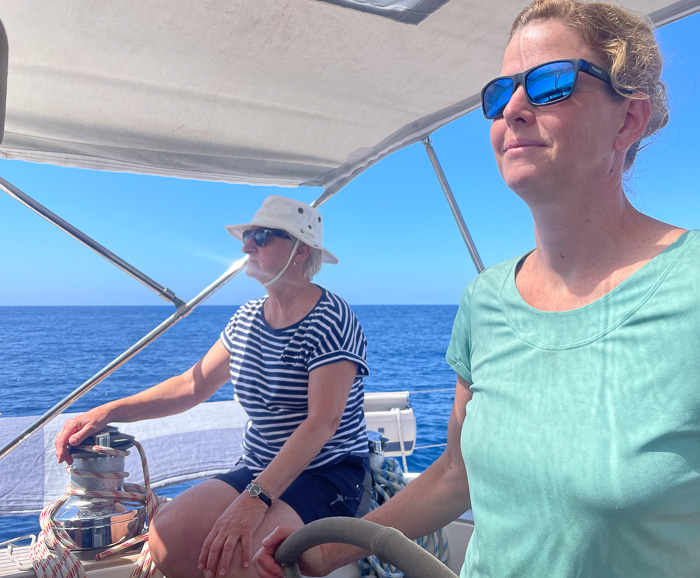 The week passed far too quickly and I would have liked to learn so much more and sailed much more! I found it especially cool that I received my first sailing certificate on this leg!
The "sailing fever" has now caught me thanks to Leon with Regina Laska.
Thank you so much! I was a wonderful, relaxing and inspiring Holiday!
Nathalie Sander, Germany, sailing Leg 2-2023 for her first time ever in the Azores.
´