Regina Laska's Equipment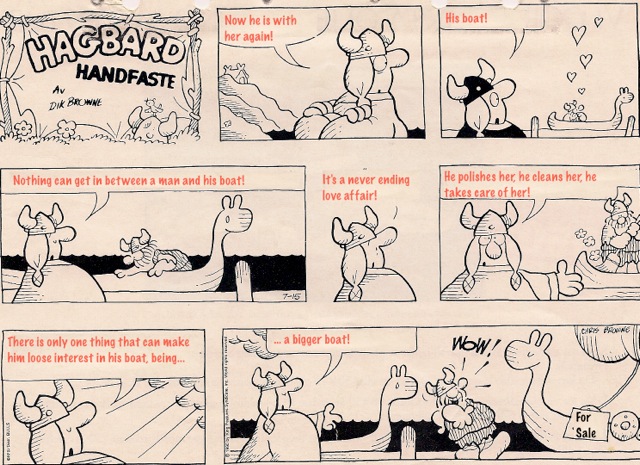 Fulfilling MGN280 rules for commercial sailing
Certified by MCA for Area-1 Offshore sailing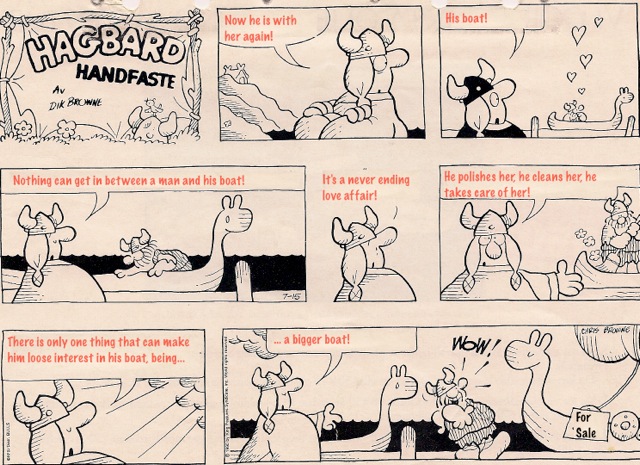 First of all, I would like to thank Adams Boat Care AB to have organised a fantastic team around the enormous refitting project of Regina Laska, beginning in 2012-13 when the major refit was done. Ever since I have continued with annual refits. Years 1 to 7, Regina Laska has been refitted by Adams Boat Care and years 8 and 9 by Marina Coruña in Spain. 
Below, please find a list of current equipment, updated in accordance with the refits. For more detail on each year's refit, please see here.
If you own a Hallberg-Rassy the services of  HR Parts & Accessories are very helpful to find spare-parts even after long the items in question have gone out of production. 
General

 
 
 
 
 
 

Part of the boat

Detail
Boat
By Hallberg-Rassy: HR 46 #99 from 1997
Completely refitted by Adams Boat Care in 2013
Thereafter annual refit by Adams Boat Care (2014-2019) and by Marina Coruna (2019-)
Deck
By Adams Boat Care: Vacuum glued 9mm teak, (new 2013). New teak in cockpit (2017). New teak on cockpit floor (2018), refurbished hardtop by Marina Coruna (2022)
Windows
By Lewmar, new glass 2013
Hatches
By Lewmar (new 2013)
Upholstery

Mattresses (by Pettersson, 2013)
Toppes on Mattresses (Monli, Brooks 1553, new 2022)
Settee upholstery (by Pettersson, Tathra 63, 2013)
Cabin curtains (by Pettersson, Tathra 63, 2013)
Salon Curtains (by Monli, Saturno SAT-02, new 2022)
Bathroom Curtains (by Monli, Vega M-1, new 2022)
Cockpit cushions (by Monli, Timor Delilmar 5004, new 2022)
Carpets (by Pettersson, 2013, but not used in salon when sailing in warm climate)
 
Through-hulls

First replacement in 2013 to Bronze (instead of standard Brass)
All replaced again in 2021, this time by TruDesign.

 

Rig and Sails

Equipment

Detail
Mast
Seldén, cutter, with double spreaders, fixed cutterstay, serial No D21-290-3058.3641
14mm lower shrouds, 12mm for the rest (2022)
New standing rigging in 2013, then again new standing rigging in 2022
New Seldén rigging screws in bronze and extra toggles (2022)
All new halyards and sheets by Robline (356m lines in total) in Dyneema in 2022
New Antal halyard system in 2022
Furling
Electric inmast and electric genoa (new 2013).
Manual furling of the fixed cutter stay sail (new 2018)
Electric genoa furler upgraded and changed to 400E Mk2 (2022)
Boom
B200 type. Serial No B200 3034 3624
1 spinnakerboom stowed along mast
Rodkicker
by Seldén: New bigger Rodkicker30 (2022)
Clutches

7 clutches replaced by Spinlock XTS0814 (4 on mast plus 3 on aft deck) from 2022
1 clutch replaced by Spinlock XTS0610 (cutter stay furler) from 2022

Winches
by Lewmar, genoa: 64CEST electrical (2), mainsail: Lewmar 46CEST electric (1) (new 2013), on mast: TBA
Main Sail
Original by Elvstrom: MC2131, 53m2, EMS, HydraNet, 385g, 5 vert full battens, (new 2013)
Current by Elvstrom: CM2­034617 
Furling Main EMS 5V 
Cloth : HydraNet RADIAL 393 Cut : trioptmal
5 Battens (heavy 10 mm) Pockets slim­design
Extra strong design. Clewblock from ANTAL Draftstribes BLUE
Leechline Vectran
HR 46 logo Blue
Sailnumber 99 Blue
UV in Clew Silver Grey
Area : 50.2
(new in 2020)
Genoa
Original by Elvstrom: GC2111, 59 m2, HydraNet, 385g, (new 2013)
Current by Elvstrom:
Furling Genoa Spec. design Cloth : HydraNet RADIAL 393 Cut : Trioptimal
Heavy Soft Clew
UV­ Sunbrella Silver Grey
Draftstribes BLUE
Area : 64.20
Leechline Vectran
Telltales
(new 2020)
Staysail
by Elvstrom: 15 m2, HydraNet, 450g, (new 2013) on fixed inner forestay on furler (new 2018)
Gennaker
by Elvström: Code 2-A, 150.3 m2, Radial, Trioptimal, CPN180 (new 2017)
 
 

Propulsion

Equipment

Detail
Engine

Volvo Penta D2-75, (new 2018)
Online spare parts: see here.
Drawings on engines: see here.
New silent feet (2023)
New exhaust elbow (2023)
Refurbished turbo (2023)
New cutlass bearing (2023)
New "Black Jack" (2023)

Funnel
by Mr Funnel for safe tanking. See also: here.
Rope Cutter
By Ambassador Marine: Ropestripper (new 2013)
Coupling

By Aquadrive: Flexible coupling (new 2018)
Fuel Filters
By Racor: Two 500MAM10 (for Volvo&Onan Generator)
Water Alarm
by Racor: RK 30880 Water Probe Kit
Fuel hoses
Fulfilling fire safety ISO 7840.04-A1

Electrics

Equipment

Detail
Overall Concept
by Sellpower. See drawing
Batteries
by SuperB: 24V 360Ah Li-Fe (new 2018)
plus 12V 100Ah AGM engine&generator start(new 2020)
plus 12V 110Ah AGM communication/emergency battery, (new 2022)
Insulation Transformer

by WhisperPower:WP-GI, 3.5 kW incl Softstart
(new 2013)
Charging/Inverter 24V
by WhisperPower:
WPC-3500-24, (new 2022)
Additional WP-BC Supreme 24V/30A (new 2022) for boosting charging and redundancy 
Charger 12V
by WhisperPower:
WP-BC Supreme 12 V – 20 A, (new 2014)
Additional Battery-to-Battery (24V-12V) charger by Victron: Orion Tr Smart 24/12/20A) 
1st 24V supervision 
By WhisperPower:
WPC-RCC, (new 2022)
2nd 24 supervision
by WhisperPower:
5″ WP Touch (new 2019)
1st 12V supervision
By WhisperPower:
WBM battery monitor (new 2022)
Alternator 1

by Iskra, 12V/100A on main engine (new 2018)
Alternator 2
on Onan Generator:
12V on generator (new 2022)
Alternator 3
by WhisperPower:
High Output Alternator (HOA) 24V/110A on main engine, (new 2018)
HOA control
by WhisperPower: WP-ACR 24V 3-step chargers for HOA, (new 2018)
Battery Isolator

by WhisperPower: WBI 150-3 IG, (new 2013)
DC/DC converters
by WhisperPower: Three 16A converters (for LED lamps), (new 2013)
Generator
New 6kW Onan 6.0MDKBJ Onan by Cummins 2400rpm (new 2022)
Previously: by Westerbeke: 7.5 kW, 1500 rpm, 34A, 14 hp engine, Model 7.5BTDA, (installed 2013, never run before)

Steering

| | |
| --- | --- |
| Equipment | Detail |
| Helm | Whitlock, Wheel Steering by rod |
| Emergency | Tiller steering from aft deck |
| 1st Pilot | By Furuno: 711 & FAP-7002 (new 2013) |
| 2nd Pilot | By Furuno: 711 & FAP-7002 (new 2013), |
| 3rd Pilot | By Raymarine: p70s & ACU400 & EV-1 inl Remote control (new 2019) |
| Linear drive units | By Raymarine: 2 x Type II linear drives for Pilot 1 and 3 (new 2013) |
| Circular drive unit | By Whitlock: 1 x circular drive for Pilot 2 |
| Bow Thruster | By Sleipner/Side-power: Twin counter rotating SE170 Tunnel thruster with 170kg thrust at 21V and 210kg thrust at 24V. 8kW/10.7hp power. (new 2022) |

Navigation

Equipment

Detail
Navigation System
by Furuno:
See plan and story. (all new 2013 and annually updated, e.g. in 2015, 2019, 2021)
Primary Compass
by Suunto on steering pedestal 
Satellite Compass
by Furuno: SC-33 (new 2019)
1st Fluxgate Compass
by Furuno:  PG-700 (new 2013)
2nd Fluxgate Compass
by Furuno:  PG-700 (new 2015) 
3rd Fluxgate Compass
by Raymarine: Roll, Pitch, Acceleration, Heading sensor EV-1 (new 2019)
Plotter
TZT16F, Navnet TZtouch v.3 (new 2021)
Radar
by Furuno: Solid State Doppler Radar DRS-4 NXT, (new 2019)
Radar mount
by Hallberg-Rassy, (new 2013)
Display
by Furuno: MU-150HD 15″ screen at navstation, (new 2021),
Remote Displays
by Furuno: 2 x RD-33 in aft cabin and at navstation, (new 2013)
Nav PC
by Apple: Mac mini with Bootcamp running Windows 10  simultaneously 
Nav Software
by MaxSea: TimeZero v.4 incl routing module
Basic instruments
by Furuno: 4 x FI70, (new 2019)
Sounder
by Furuno:: BBDS1 Bottom Discrimination Sounder, (new 2013)
Log, Sounder and Water-Temp
by Airmar: DST810 (new 2023)
Handheld Sounder
by Plastimo: Echotest II
Multiplexer
 by Shipmodul: Miniplex-3Wi-N2K translating NMEA183, NMEA2000, Seatalk into each other transmitting nav-data via WiWi
2nd GPS
by Furuno:   GP-33 (new 2013)
3rd GPS
4th GPS
by Garmin: handheld emergency in safe (new 2018)
5th GPS
by Garmin: inReach Mini2
AIS
by Furuno: FA-50 class B transponder, (new 2013)
Binoculars
by Steiner: 7x50AC Commander III w/compass
Primary Sextant
by Cassens&Plath: Horizon Ultra (new 2022)
Secondary Sextant
by Celestair: Astra III B Delux with WH Mirror (2003)
Chronometer
by Wempe: Model 10058 Precision Chronometer  (new 2022)
Barograph
by Bohlken Westerland: BG1512G Marine Barograph (new 2018)
Software
by IMRAY: Tides Planner for Tidal Calculations
 
by Pangolin: Nautical Almanac
 
by Pangolin: Astro Calculator for Celestial Navigation
General Electronic Charts

by MaxSea/Mapmedia:
MWVJENM019 (North and Baltic Seas)  (replaced annually for the cruising area of the year)
SDVJEWM009 (Atlantic European Coasts) (replaced annually for the cruising area of the year)

Paper Charts

Wherever possible: NV-Charts (replaced annually for the cruising area of the year)
otherwise: IMRAY (replaced annually for the cruising area of the year)

Special Charts

By Antares for Scotland

NavLights

By Lopolight : Complete system with decklights in red and white, red-over-red (Not under Command), red-over-green (Sailing), Tri-color, extra strong 5 nm steaming light, strobe emergency light and much more. IMO Wheelmark approved (new 2023)

NavLight Control

By Czone: 3 x Contact 6 PLUS and 2 x programmable buttons (at navstation and pedistal)

Communications

| | |
| --- | --- |
| Equipment | Detail |
| Main VHF | by Furuno: FM-4721 with second handset HS-4721 in cockpit (new 2013) |
| 2nd VHF | Working handheld by Jotron: TRON TR20+, splashproof |
| 3rd VHF | Emergency handheld by Jotron: TRON TR30 GMDSS, waterproof, floating in Grab Bag |
| 4&5th VHF | by ICOM: 2 x IC-M25, waterproof, floating (new 2017 and 2020) |
| MF/HF | SSB by Thrane&Thrane: System 4000, 150W, with DSC, GMDSS for Area A2, (from Regina, i.e. 2003) |
| Iridium | By Thrane&Thrane: System 4000, |
| Tracking and Emergency | by Garmin: inReach Mini2 (new 2021) |
| Tracking Cloud Softare | by Aiticon: Voyoa; presented on web-page here. |
| Ground plane | 3 x outside hull earth planes |
| Navtex/WxFax | by Furuno: FAX-30, (new 2015) |
| Sound Signal | by Marco: EMH Whistle with horn, fog signal, (new 2013) |
| GPS antennas | By Furuno: 2 x GPA-017S (for AIS and GP-33 GPS), (new 2013) |
| VHF antennas | By AC Marine:  CX4, one in mast top, (new 2013) |
|   | By AC Marine: CELmar0-1 as spare, (new 2013) |
| AIS antenna | By AC Marine: CELmar0-1AIS on mast top, (new 2013) |
| FM antenna | By AC Marine: FAME1 on mast top, (new 2013) |
| WiFi antenna | By AC Marine: CEL24 on aft pole, (new 2013) |
| WiFi amplifieier | By UBNT: Bullet.(new 2013) |
| WxFax/Navtex antenna | By Furuno: Fax5 on aft pole, (new 2013) |
| Software | by Pangolin: HF Propagation predictor for SSB |
|   | by Xaxero: WindPlot GRIB-file Viewer |

Safety & Security

Equipment

Detail
Life raft
Survitec/Zodiac Xtrem N137H SOLAS-A for commercial sailing (new 2013) annually serviced
Fire Blankets

2 x Blankets (under Navtable + under salon table)

Fire Safety and Extinguishers


1 x 2kg CO2 34B (companionway)
3 x 2L Foam 5A34B (in each cabin)
1 x 6kg Powder 55A233B (in cockpit locker)
1 x 2kg Powder 13A8B (under salon table)
Automatic SeaFire NFD 300A (for engine room; new 2023)

All serviced annually and replaced accordingly

Lithium Fire Extinguisher
Special 6 kg 13A LithEx fire extinguisher with brand new fire fighting medium AVD added to fight burning Lithium Batteries, serviced annually and replaced accordingly
Fire fighting mask
by Dräger: PARAT 5520
Fire Alarm
4 x optical, 1 x thermal (105 degC in engine room), (new 2017)
Fire water pump /Deck pump
By Jabsco: 52700-0094, Par-Max 7,  deckwash pump, (new 2023)
Gas Alarm/Solenoid
by Truma GSE (new 2022)
CO Alarm
Carbonmonoxide alarm
Fire blanket
 2 x 1.8m x 1.5m
Manual bilge pump
Jabsco Amazon Warrior, 135 L/min (new 2013, refurbished with new seals 2023)
Electric Bilge Pump 1
Whale Gusher, 24V, 14L/min (new 2013)
Electric Bilge Pump 2

Rule 4000 in bilge, 12V (communcations-battery), 256 L/min, (new 2013)
Electric Bilge Pump 3
Rule 4000 in bilge, 24V, 256 L/min, (new 2013)
Electric Bilge Pump 4
230V high capacity pond drain pump, movable (new 2013)
Bilge alarm and electric floating switch
2 by Wema in bilge (new 2023)
1st EPIRB
by Jotron: TRON60GPS, 400MHz, GMDSS, with Hammar H20 hydrostatic release. Seeinstallation (new every 5 years)
2nd EPIRB
by Jotron: TRON60GPS, 400 MHz in grab-bag (new every 5 years)
PLB's
by McMurdo: S-20 8 AIS PLB's in 2 jacket
 
by Ocean Signal: MOB-1 in 6 life jacket
SART
by Jotron: Search And Rescue Transponder AIS SART (new 2019)
Watermaker
by Katadyn: Survivor 06 Manual (new 2019)
Life Buoys
Swebuoy: man-over-bord life sling/buoy (new 2017)
 
by MOBLINE: MOB Rescue Line
Dan Buoy
by Ocean Safety: Horseshoe and Danbuoy combination (new 2015), serviced annually
Jonbuoy
by Ocean Safety: Jonbuoy Recovery Module (new 2018), serviced annually
MOB Recovery System
POB-NET (new 2023)
Emergency Ladder
by Outils-Oceans: Magic Reboard Safety ladder with rigid steps for bow or midship
Strobe Lights
by Jotron: Life buoy strobe light TRON5F
 
by Jotron: one AQ4 strobe light
 
by Jotron: four AQ5 strobe lights
Flash Lights
one at each accommodation door
Search Light 1
By Aquasignal: Bremen LED
Search Light 2
Search light, 55W halogen for on board 12V system
Offshore Life Jackets

(inspected annually, replaced if not 100% pass)

 MOB retrieval line
MOB Lifesavers in each life jacket.
MOB retrieval basket
POB-NET
Jack Stays
by Wichard: Ref 7053 Lyf'Safe, Manual, (New 2022)
Flares

 following MGN280:
6 parachute
6 red handheld
2 buoyant smoke
2 white anti-collision.

Lightning Protection
Connecting Mast with keel bolt via an ignition gap, (New 2013)
Cable Cutter
Felco C16 for emergency demasting plus battery driven angle grinder (to be added 2022)
Drogue
by Hathaway: Galerider Storm, 36″
 Leakage fighting
 by Rochmarine: Stay Afloat
Grab-Bags for Life-Raft
1 x Pelicase 1520 + 1 x Pelicase 1550, see contents here

Anchor and Mooring

Equipment
(click for more info)*
Detail
Main Anchor
By Rocna: 40 kg, (new 2019)
Anchor Chain

By Kettenwälder: 80m, 10mm stainless steel chain, Part No 105 810 GB Duplex 1.4462, Certificate, (new 213)
2nd Anchor
Fortress FX85
2nd Cable
By Poly Produkter: 16mm 50m rope plus 15m chain
3rd Anchor
Bruce, 15 kg
Windlass
Lofrans X3 in classic chromed bronze, 1700W, (new 2022), model No 602103
Deck Switches
By MZ Electronics: FOSWI foot switch (new 2023)
Chain stopper
By Lofrans, model No 636257 (new 2022)
Snubber
By Wichard: Chain hook and separate line
Cables/Rods
2 x 50 m by Polyropes 
 
3 x 40 m 
 
2 x 30 m
 
numerous x 10 m for mooring
Compensators
by Aronowitsch&Lyth AB: Mooring Compensator "Bungy"
Chafe Protection
by WaterlineDesign: Spiroll Protection
Embarkation
Opening Gates in life line
 
Bow Ladder
 
 By Batsystem: Side ladder SL65

Galley, Head, Water and Comfort

Equipment
(click for more info)*
Detail
Stove
by GN Espace: Levante,(new 2o22)
Grill
by Magma: Gourmet Series "CATALINA II"™ "Infrared" gas grill on pushpit (new 2019)
Gas Bottles

 1 x 6kg Al Swedish plus 2 x 3kg Camping Gaz
Solenoid for Gas
 by TRUMA: GSE
Gas Adapter
by Fogas: Part No 12-6022 to fill up Gas in other countries
Watermaker
ECHOTec 950-PRO-2, 230V, 145 L/h, (new 2013)
Water Filter
By General Ecology: Seagull IV Sub-Micron filter plus active coal filter in central water system
Washing Machine
By Candy (new 2019)
Hot Water Boiler
by Thermoprodukter: Isotemp Basic 40L 230V DS, dual heating slings, heated by main engine and generator plus 230V power (new 2018)
Heaters 1 & 2
by Webasto: 2 x  Air Top Evo 3900 (new 2015, new burners 2022)
Heater 3
 by Ebersprecher: 4224WA, using cooling water from main engine for heating while motoring
Domestic Water Pump
By Jabsco: Par-Max 4, model No 31620-0094, (new 2021)
Fridge
by Isotherm with Danfoss compressor, water cooled (all new including pipes and evaporator new 2022)
Freezer
by Isotherm with Danfoss compressor, water cooled (new 2023) with new evaporator 2022, double thermostat (thus also usable as fridge
Toilets
By Jabsco: 2 Quiet Flash electric, freshwater, (Part No 37045-1094, New 2013)
Septitanks
by HR: 2 x 57L stainless steel (new 2013)
Ventilation
By Lewmar: one hatch in each accommodation, Medium Profile, (new 2013)
 
4 Dorado vents, extra large model, (new 2013)
 
3 AirOnly Low Profile vents (new 2013)
 
12 opening ports (new glass 2013)
 
6 Hella Turbo Fans, (new 2013)
Interior Lights
All interior lights by Båtsystem. Constantly upgraded and updated to newest models. 
Mattresses
by Pettersson: Spring mattress in aft cabin, Tathra63 upholstery, (all new 2013)
Lee berths
by Rössy: 2 mid cabin, 2 saloon, 2 aft cabin, (New 2013)
Bimini

by Rössy, (new 2013)
Hardtop extension
by Rössy, (new 2013)
Stereo System

By Marantz: MCR 503. (new 2013)
Saloon Speakers
by ELAC: 310 IB. (new 2013)
Cockpit Speakers
by Bose:  151. (new 2013)
 
 

Auxiliaries

Medical

Partner

Official Medical supplier: Medical Support Offshore (MSOS, Dr. Spike Briggs and his team)
Medicines
Fulfilling and surpassing the new legislation for 2022: MSN1905  for Area 1
Stored in three Pelicases (2 x 1550, 1 x 1520) and several other soft and watertight cases.
Oxygen Generator
By MSOS: Oxygen Concentrator Kit (5 litre/min, 95% O2) 230v, continuous production of oxygen. (new 2018)
Defib
By MSOS: Defibrillator (new 2022)