Yachtmaster Ocean including Celestial Navigation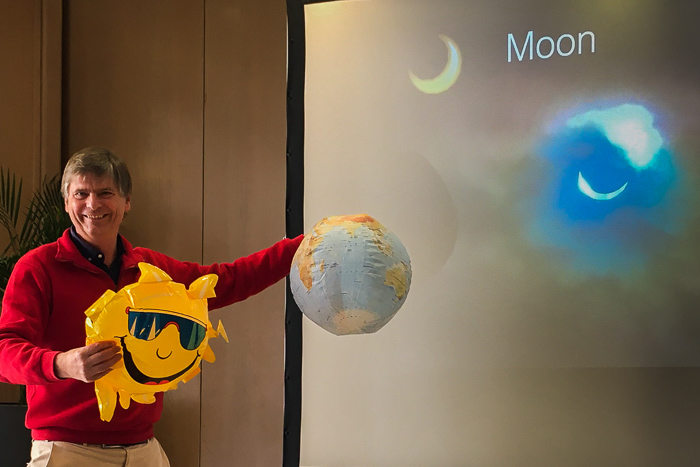 6 days pleasant learning in Malta. Next course 5-10 February 2024 
Learn Celestial Navigation and Ocean Sailing the practical hands-on way

6 days of intense, yet friendly and relaxed learning

(checking in on 4 Feb, checking out on 11 Feb, prolonging stay possible) 

Complex issues explained with an holistic approach in an easy to understand way

Sophisticated, yet easy to use templates that guide you through the sight reduction calculations

Learn from your instructor with 75,000+ miles of experience

All necessary preparation to easily pass your knowledge for the RYA Yachtmaster Exam 

Discounted hotel prices which can be extended for some relaxing holidays in sunny Malta if booked early 

Pleasant lunches and evening dinners with heartily sailing discussions   

Feel the comradeship of the Reginasailing Family – learning and sharing experiences together 

The optional last half a day consists of the RYA Yachtmaster Ocean Theory assessment (at no extra cost)

After the assessment, we all go and celebrate the end of the course in the legendary Royal Malta Yacht Club in the evening

Course is held in English with explanations in German or Swedish possible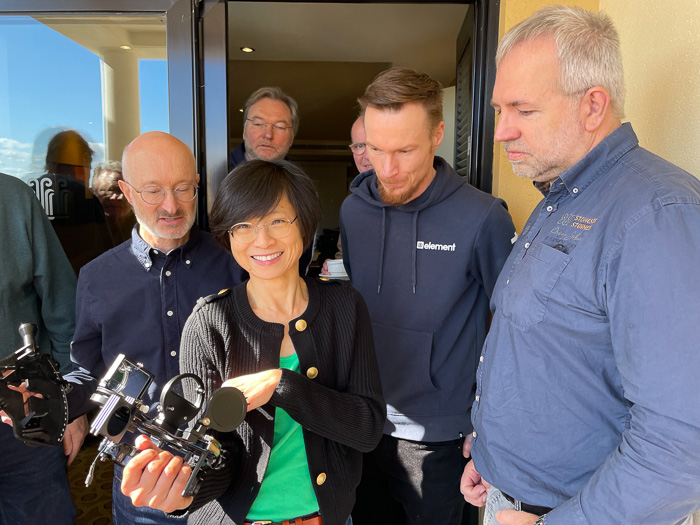 The syllabus
Obviously, there is more to ocean sailing than celestial navigation. The majority of the time during this shore-based theory course is, however, concentrated on thoroughly understanding celestial navigation. All celestial bodies – the sun, the planets, the 58 navigable stars, the Polaris and the moon – are individually approached and understood.
Other subjects of ocean sailing are covered as well. During evenings these can be expanded into long intense discussions as well! 
The curriculum of the RYA Yachtmaster Ocean Shore-Based course in Malta consists of: 
Checking the sextant and correcting it for any perpendicularity faults, side error and index errors. 
Some sextant shots from the shores of the seaside hotel.
The theory behind celestial navigation, including understanding how the Sight Reduction Tables have been compiled. This also covers the so called "PZX-Triangle", many sailors find difficult to understand or even "spooky". 
Understanding the necessary corrections in order to get from your accurate reading from the sextant to the true observed altitude of the celestial body.
Understanding time and the importance of UTC
Calculating how long after Greenwich, for which the tables are made up, the same thing happens at our longitude
Understanding why Planets are called "The Wanderers" and how to easily find them on in the sky
Performing a noon-sight by forecasting the Meridian Passage at my position and doing the most simple sight reduction at ship's noon. 
Sight Reduction in order to get the Azimuth, Intercept and Position Line and drawing these in a chart
Transfer a Position Line if you have moved between the observations
Learning to draw your own chart by means of a Plotting Sheet
How to check the deviation of your compass (e.g. after a lightning strike)  
Ocean passage planning (useful sources, routing charts, prevailing winds, ocean currents, great circle routes etc)
Ocean meteorology, global weather, currents and trade winds
Understanding Tropical Revolving Storms (Hurricanes etc), how to avoid them and possible escape routes
Satellite and Terrestrial Communications (SSB, HAM, SatPhones, Internet) 
Further subjects will be taught during the Ocean Qualifying Leg.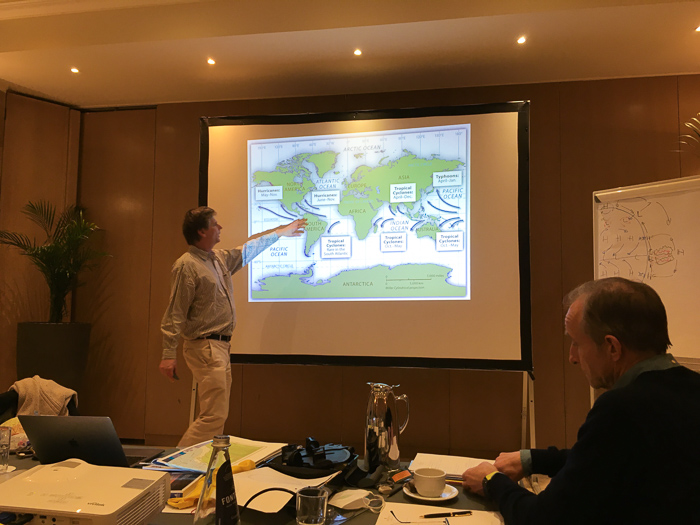 A great book, by the way, which covering all the subjects is "The Complete Ocean Skipper" by Tom Cunliffe. Another great book is the World Voyage Planner by Jimmy Cornell.
Please don't forget to use your 10% discount code rs-BHAPGG10 when ordering from bookharbour.com. 
Course Info
What's so special?
The Reginasailing theory courses are unique in many aspects. The main benefits are:
Concentrated learning during an intense course covering everything you need to know for safe sailing and good seamanship on the oceans
Combining holiday with fun learning
Beautiful venue at the famous Corinthia St George Hotel
Dinner at the renown Royal Malta Yacht Club (Members only and their guests) 
The Reginasailing atmosphere: make friends, meet again at reunions, at sea or at other courses. Become part of the Reginasailing family! 
Discuss your dreams, plans and boat equipment during evenings and lunches
Learn from an instructor with well above 75,000 miles of sailing experience 
Enjoy Reginasailing animated slides and presentations, renown and sought after for talks at boat-shows, webinars and talks at yacht clubs 
Use of Reginasailing templates, turning celestial calculations into an easy to understand and logical work-flow 
The venue: The 5-star Corinthia St George Hotel:
Reginasailing has been offering Yachtmaster Theory courses in Malta since 2017. Thanks to excellent connections and loyalty Reginasailing has been upgrade to the 5-star Corinthia St George Bay Hotel in St Julians with extraordinary discounted price due to our loyalty! Prices have been kept the same for years, we may enjoy their best conference rooms and it is encouraged to bring your spouse for a relaxed holiday even if they don't participate at the course. A spouse stays for free and only pays for the breakfast! 
Prolong your stay over the week-ends to enjoy some own sight-seeing and exploration of this historically interesting island! Especially Valletta is definitely worth a visit! Prolonging at the same discounted price is subject to availability and can only be guaranteed for early bookings. 
The Corinthia St George is one of the absolute top hotels in Malta, offering us a first-class conference room with a direct exit to the pool area with sea view. The Hotel is situated directly by the sea and offers great opportunities for combining your RYA theoretical course with holiday. It can't get any better!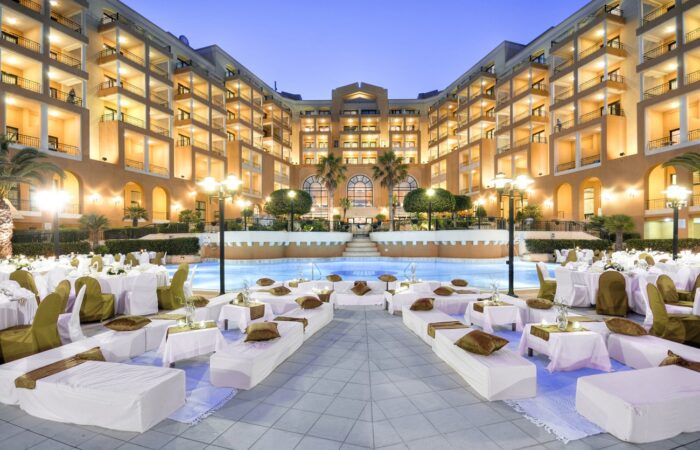 Hotel prices for 2024 are (still!):
Superior room with sea view (single occupancy): EUR 115 per night including breakfast
Your spouse just pays EUR 10 extra for the very extensive breakfast. 
Coures date:
Yachtmaster Ocean Theory course: 5-9 February 2024
Yachtmaster Ocean Theory assessment (recommended to all participants. Included in the price): 10 February 2024 
Number of participants:
In order to grant the exclusive character and an individual and efficient learning experience, the number of participants have been limited to around 10 students.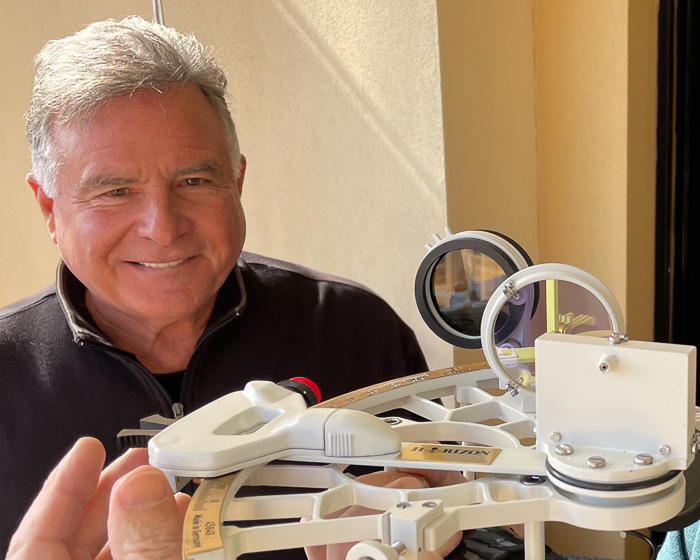 Price for the course:
Course Fee: Yachtmaster Ocean Theory course: EUR 945 plus travel, food and hotel
Assessment Fee: Yachtmaster Ocean Theory assessment: NIL, included in the above
Additional costs:
Hotel: The cost for the hotel nights are paid on site directly to the Corinthia hotel and booked via Reginasailing
Coffee breaks, water, lunches and dinner (see below)
Obviously your individual travel cost to Malta
Course price includes course notes, training and exercise booklet, training charts, assessment test,  RYA certificate for the RYA Yachtmaster Ocean Shorebased course and the special Reginasailing celestial templates, which will facilitate learning a great deal and never let you down, even years after the course.
What to bring:
Please bring: pencil, eraser, colour pencils, notebook, divider, course plotter (navigation triangle or Portland Plotter).
If you have, bring your sextant and your tables, guide books and pilot charts you would like to dream over! It's not necessary to bring these, but of course fun to share things from the "real world"! 
During the course, we will use the exercises made for the RYA sample almanac and RYA sight reduction table.
Tea&Coffee/Water/Lunch/Dinner:
Coffee breaks are at 10:30 and 15:30.
Previous participants have requested to take these breaks in the hotel lobby at our own expense so everyone can choose their favourite coffee or tea, whether it is a freshly made cappuccino, an espresso or a fruit tea, rather than getting the usual pre-brewed coffee from a thermos in the conference room.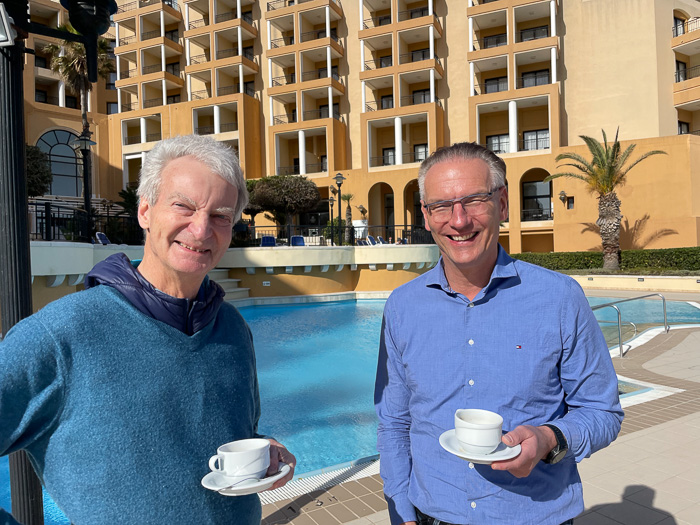 Water bottles are supplied on our conference table and cost 3 EUR per large bottle. The total number of water consumed is divided through the number or participants (including me, of course). 
Lunches are planned, but not necessarily, to be enjoyed jointly. Some wish to have a lunch break on their own or having a short nap after an intense morning! Often lunches are great fun, I must admit,  joining in for more talks about our joint sailing dreams…
To enjoy an efficient lunch, we choose from the menu and order during morning coffee breaks. At around 12:30 we walk over to the lunch terrace of the hotel at "Henry J Beans" which is then promptly served thanks to the fact that we ordered it during the morning break. Alternatively, we stay in the hotel lobby for some club sandwich or sallad or we go for a short walk to the near by beach for a simple sallad in the sunshine. 
If your spouse or partner is making you company for a holiday on Malta but does not join the course, they are obviously very warmly welcome to join for lunches and dinners! 
Dinners can be enjoyed on your own or jointly with the group. Typically I join you for most (but maybe not all) of the evenings. We enjoy dinners in my favourite restaurants in vicinity, trying out local Maltese food (e.g. at Gululu) or choose cozy Bianco's on the exceptional rainy day. Fresco's is also a favourite service excellent food with direct view over the sea. 
Possibly the top of evenings is when we jointly meet at the renown Royal Malta Yacht Club, (also famous for hosting the annual Rolex Middle Sea Race). As a member of the RMYC, I may invite my participants as guests at this exclusive club.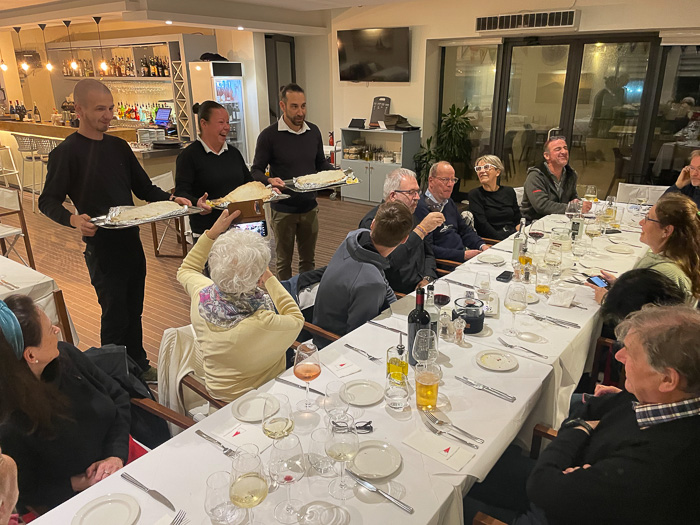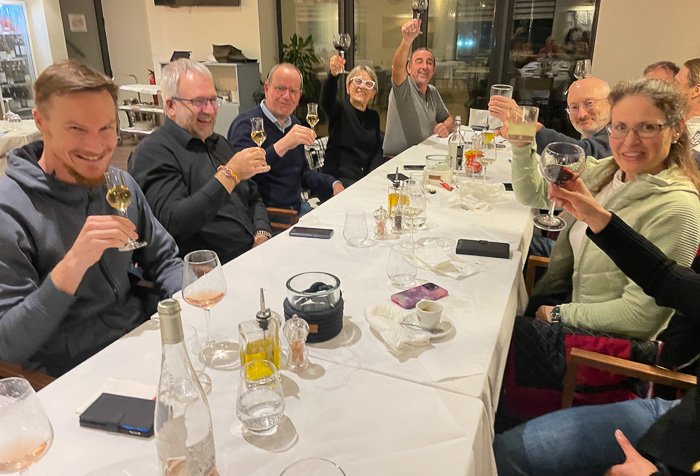 Flights and getting to and from the airport:
Malta is one of the easiest places to fly to from all over Europe. Air Malta, Lufthansa, Ryanair are just a few of the many airlines that fly into Malta several times per day.
The the easiest way around on Malta is to download the BOLT-App to your smartphone and let one of the over 1,000 BOLT-drivers pick you up anywhere and drive you exactly where you need to go. 
Preparation and Pre-Course knowledge:
It is assumed that you have a working knowledge of the RYA Yachtmaster Offshore, but there will be no questions asked from the Offshore syllabus. This is all additional material and you do not need to prepare yourself for anything special.
What will be expected is that you are able to draw some lines on a chart in great confidence. It's nothing special and no more than you would expect from a Day-Skipper level. But, you need to feel confident dong the following chartwork. Using electronic navigation as a prime tool, maybe it's an idea that you repeat these navigation skills which are so vital for classic paper-chart navigation: 
– Plotting of a position on the chart (LAT/LONG)
– Reading a position from the chart, noting it's LAT/LONG 
– Drawing a course or bearing using a Navigation Triangular, Portland Plotter or equivalent on the chart
– Reading a bearing or course from the chart using a Navigation Triangular, Portland Plotter or equivalent
– Reading a distance from the chart using a divider and then using the scale on the Longitude (!)
– Move a line in parallel by means of a Navigation Triangular (so called "translation", which means you are sliding the line around on the chart)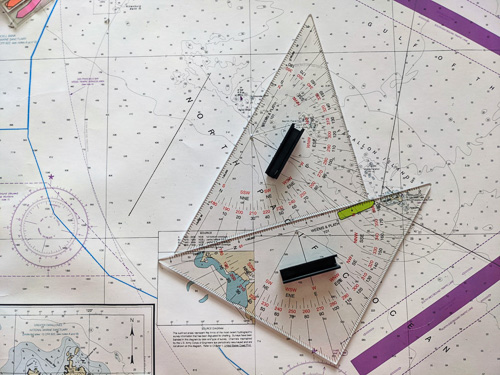 Most celestial things you learn in the course will be new to you, so you don't have to bother about any rehearsal of subjects you might think you have forgotten (other than the above)…  
Reading Tom Cunliff's book "The Complete Ocean Skipper" (see above) makes, obviously a great start and if you wish to prepare for anything, this book is awesome. Please don't forget to use your 10% discount code rs-BHAPGG10 when ordering anything from bookharbour.com.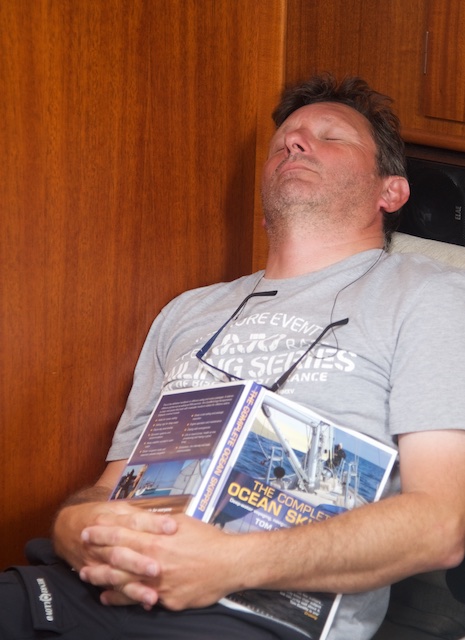 Book early:
Please contact me, preferably including some short information about yourself, if you are interested to participate in one of the upcoming theory courses.
What previous participants say: