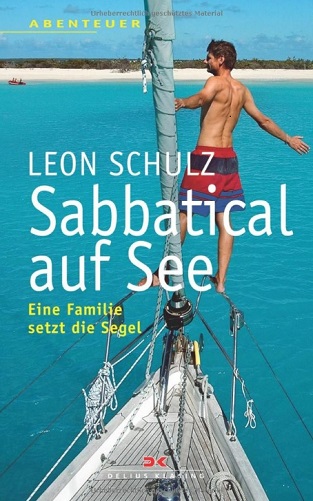 Praxisguide Fahrtensegeln – Vom Traum zum Törn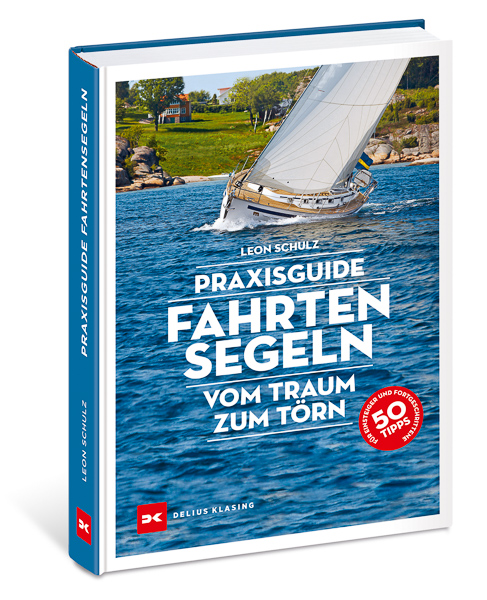 "Auch als altseglerin sind da wirklich gute Anregungen das Ganze auf verständliche Weise erklärt niemals belehrend … echt klasse , ich bin wirklich recht belesen und staune manchmal was so alles fabriziert wird, aber das hier ist eine Bereicherung der Segel Literatur!"
M. Bauer
"Sehr verständlich und vollständig – Standardwerk für jeden Skipper, egal ob Anfänger oder erfahrener Segler."
Martin Eickelschulte
"Sehr komplett! Hier wird vor allem für den Einsteiger -aber auch für Fortgeschrittene- viel Wissen und Erfahrung mit Herz und Verstand vermittelt."
Amazon Kunde
"Der Ratgeber von Leon Schulz spricht aus tiefer Erfahrung. Eigentlich spricht er so ziemlich alle Themen rund um das Segeln an, manche mehr, manche weniger, aber das Buch hat den Vorzug komplett zu sein. Das … Buch zeigt auf, was Fahrtensegeln ist, wie man sein Schiff aussucht, wie man segelt und in welchen Revieren. … Unbeschönigt und realistisch erklärt der Autor die maritimen Gefahren, den psychischen Stress und die komplexe Technik des Segelns."
Jouvancourt
"Es gibt sehr viele "Fahrtensegelbücher" auf dem Markt. Viele habe ich gelesen und sie ähneln sich inhaltlich.
Dieses Buch von Leon Schulz ist anders. Es behandelt alle wesentlich Fragen und die wirklich wichtigen und fundamentalen Theorie- und Praxisthemen sehr verständlich. Ohne persönlich zu weit abzugleiten, geht es direkt in die Tiefe und bereitet allumfassend die Themen auf. Gibt sehr viele Tipps. Auch für langjährige Segler zur Auffrischung und "Nachschulung" sehr gut geeignet!"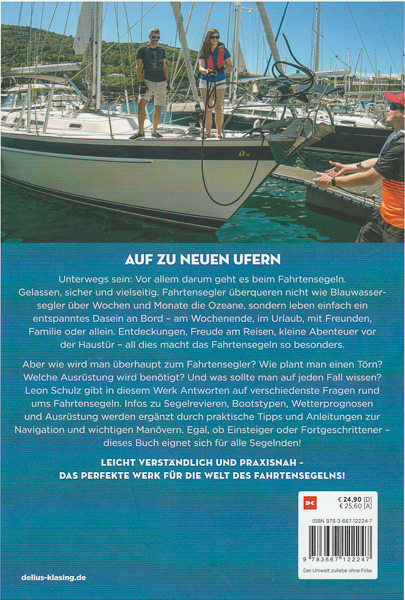 The book was launched in November 2021 and can be ordered here. 
Please see some sample pages here. 
See the presentation of the book by Hansenautic here.
Listen to the interview by adventurer Timm Kruse (Podcast "Meilen und Zeilen" in German) about the book below.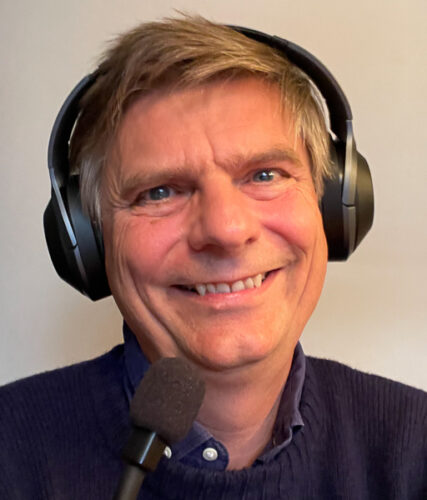 The book covers the most frequent questions being asked by newcomers as well as experienced sailors. Find my personal way of explaining complex matters in a simple and easy to understand way. 
If you are new to sailing or more experienced doesn't matter, since this guide sums up decades and 70,000+ miles of sailing as well as over 10 years of giving sail training courses. It's chapters follow the pattern a skipper typically would go through with the corresponding questions answered along the way, from choosing your boat to ensuring it's safe and sound to go. Learn from passage planning, navigation, weather briefing, sail-trimming, harbour manoeuvres, anchoring, MOB and much more! Each chapter ends with a box that sums it all up in a few short bullet points.  
The book is currently only available in German.
Buy it here directly from the publishers. 
.
Zu Zweit an Bord – Spielregeln fürs Paarsegeln
Click for more info (in German):
– The back cover of the book
– The inside front cover of the book
– Info about the authors
– Test-read the first pages
Buy it here directly from the publishers or click on the book above for more info. 
The Books about our family cruising year
 "I am now looking at buying my first boat after reading this book. Be warned"
 from Amazon reader review
Bild (circulation: 2.7 Mio)
has nominated "Sabbatical auf See"
as one of the five best reads for the summer
The Missing Centimetre

One family's Atlantic sailing adventure
My aim in writing The Missing Centimetre was to inspire others – to make anyone who had ever dreamed a similar dream feel at least a little bit more confident about making that dream a reality.
When we first started talking about taking time out and going on an adventure we found very few books or other guides to help us along the way. By being truthful about the worries we had and difficulties we faced, as well as the eventual triumph and transformation we felt, we hope we might help some of you come to believe that it is possible to live a bigger life.
In our case, we snipped one short year out of the measure of our lives to make a voyage by boat, but the big questions we faced, about careers and family and, ultimately, what life is for, should be familiar to everyone – sailors and non-sailors alike.
As well as providing inspiration, I hope I've told a good story that will draw you in and keep you reading. We had a great time, visited some beautiful places and met some wonderful people. I am keen to hear what you think of the book.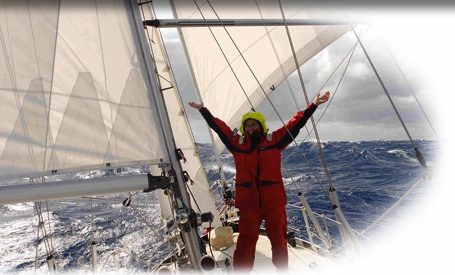 "The book's concept is well thought-through. It has a pleasant design, choice of typeset and font size. One picture at a time illustrates a subject mentioned in a chapter. The thick, semi-glossy paper is Over-The-Top!  It doesn't glare, which would make reading difficult, and works well for the photos. The printing of the pictures is fantastic — the colors are realistic, none are over-dramatized, and there is not a hint of magenta anywhere.

Compliments are in order to the author, editor, publisher, designer and printer! Highly recommended to anyone who is considering taking a sabbatical and looking for the final spark to set the plan in motion."

Deborah Shapiro, S/Y Northern Light

"I first met Leon Schulz at a book signing in London. I was offering textbooks, but Leon Schulz had a dream to sell. Thousands of coastal sailors nurse a deepset ambition that one they will cut loose and go cruising – for a year at least. Succeeding in this aim is not unusual. Some even write books about their sabbatical, but few, if any, produce work so calculated to inspire others as Leon.

With a book, however, it's not what you do, but how you tell it. The difference lies in Leon's ability to communicate the driving force behind what must always be a bold decision, then to use modern media to bring it to us all."
[/tab]