All-Women Sail Training Legs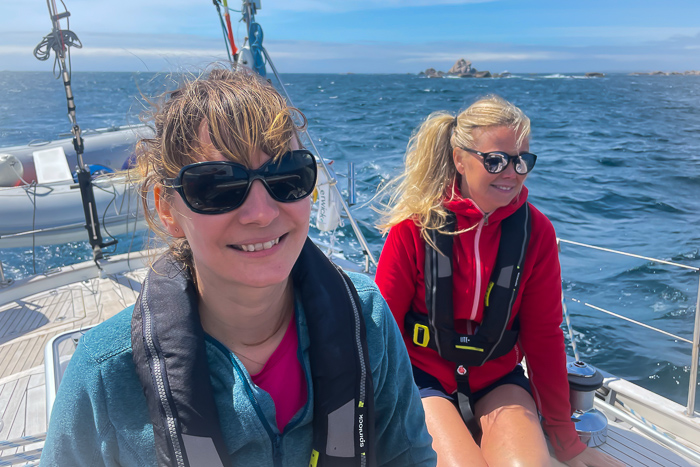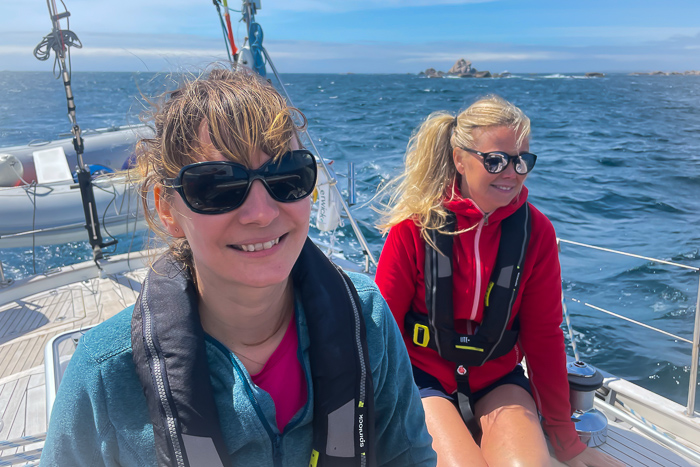 All-Women Sail Training in the Right Environment for You 
The Holiday that might change your life

Relaxed, fun-filled and pleasant learning – without even noticing

Feel the breath of adventure while leaning back with confidence and place your trust in Reginasailing

Become engaged to the extent you request – relax as much as you please

Optimal learning conditions with just 4 women and typically 7 days of cruising

Grab the opportunity to ask your favourite question over and over again
including the ones you never dared to ask or already have asked so many times before!

Get the taste of living onboard in sheltered waters with a touch of the Ocean 

Enjoy learning on a comfortable Hallberg-Rassy with all the amenities a 48 foot boat can offer!

Feel the comradeship of the fellow Reginasailing women – learning and laughing together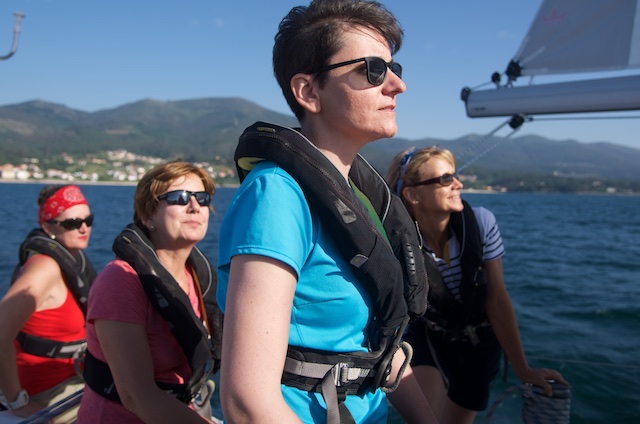 .
The syllabus
A mix of pleasure and practical sailing fun
Despite the emphasis on having fun and holiday, these all-women courses are nothing short of serious sail training – the nice way! We are a team, and everyone is engaged on her own level, building confidence and skills as you go while enjoying this great week!
Sailing goes far beyond trimming sails or conquering the waves. The essentials are based on trust and self-confidence and is expressed in taking the boat out to sea under controlled manoeuvres without feeling any anxiety or fear. 
Get inspired and obtain the necessary skills so you can fell good when sailing with your own friends, family or partner!
Preparation for sea – avoid surprises underway! 
Passage planning – cruise the way you want it!
Deck Work – handle sails and ropes!
Navigation – find your way!
Pilotage – read the chart!
Basic Meteorology – sail in good weather!
Rules of the Road – avoid collision! 
Victualing and cooking – enjoy your favourite food onboard!
(and let yourself getting spoilt)
Clothing – make sure you feel dry and warm but not hot!
Storage – best way to stow food, gear and personal belongings!
Seasickness – make sure you feel good!
Essential gears – maybe not the equipment your husbands wants? 
Water and power management – enjoy electrical equipment and showers anywhere! 
Yacht Handling under Power – park the boat in a marina!
Yacht Handling under Sail – learn to trim the sails for comfort! 
Safety First – Feel safe all the time! 
Anchoring – Feel the freedom! 
All your Questions – Get the personal answers!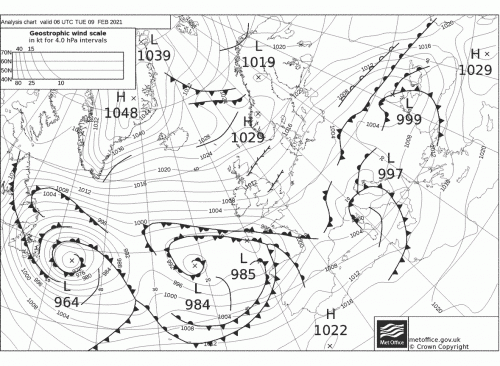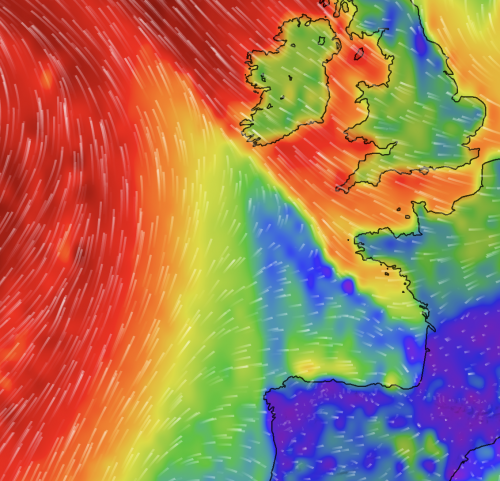 Preparing a safe passage plan, keeping comfort and pleasure in mind, is done each day. 
Good Training Books
If you wish to purchase a good book on the subject, you can either buy my own book "Praxisguide Fahrtensegeln" in German or Tom Cunliffe's The Complete Day Skipper.  Don't forget to use the Reginasailing 10% discount code from Bookharbour.
The code is: rs-BHAPGG10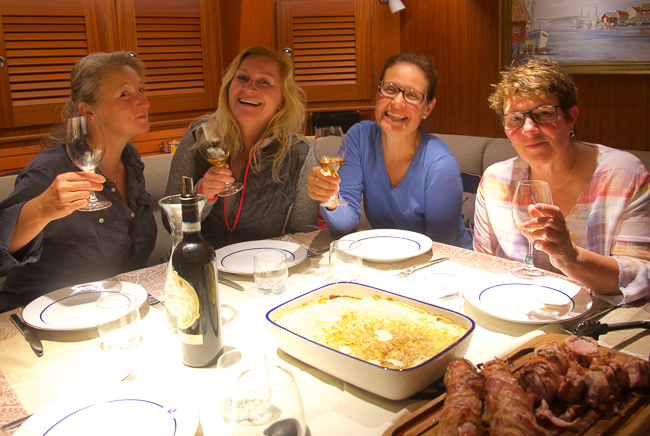 Regina Laska and your RYA Yachtmaster Instructor
The facts about the boat can be find here.  She is a commercially coded vessel for Area-1 offshore sailing and I personally cater for the guests.
Next available Coastal Sail Training Legs
Leg 8-2023: Terceira – Terceira (Azores) (24-31 July 2023)
Price
Click on the links above for the corresponding legs to see what they cost. Their price differ depending on the total length of the leg.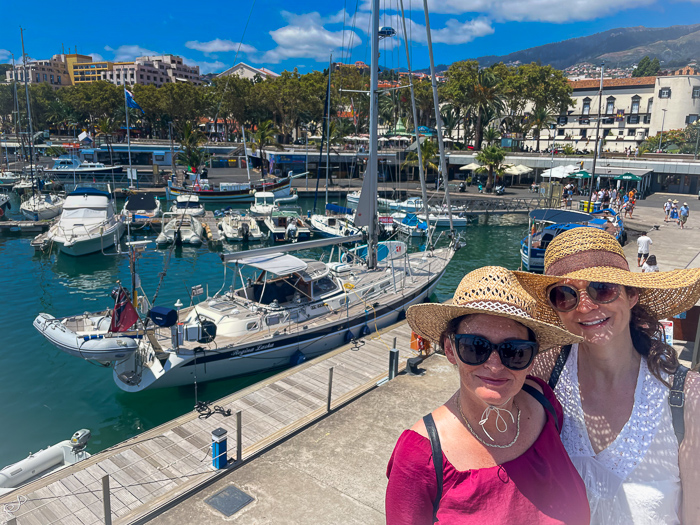 What previous participants say: