Inger-Johanne Nedreaas Haukedal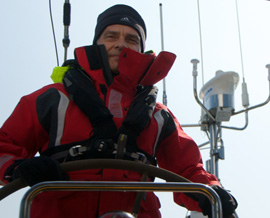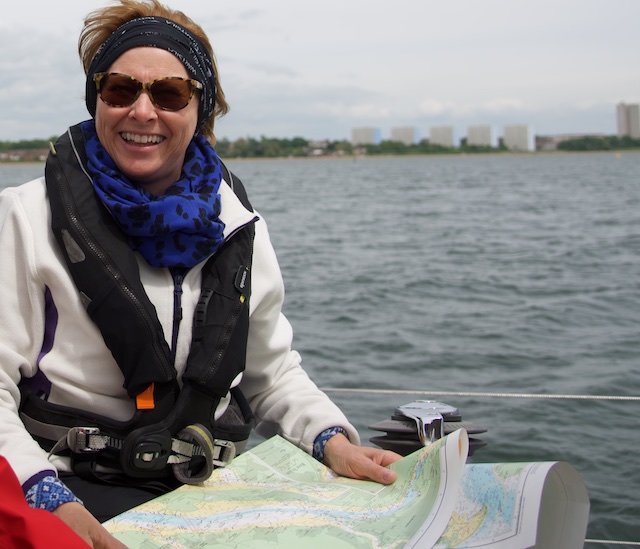 My husband and I had a wonderful cruise in Scotland with Leon in Regina Laska a couple of years ago. Sunny, exotic, a stunning environment and pleasant sailing in good company – it was travelling brochures come true. When offered the chance of repeating this adventure, this time in the Solent (the World's beating sailing heart) just adding an extra pinch of instruction, I thought myself lucky indeed. The man in my life called forth images of soft winds, historical sites, English pubs and some fun instruction in the company of women only. Who would miss the opportunity?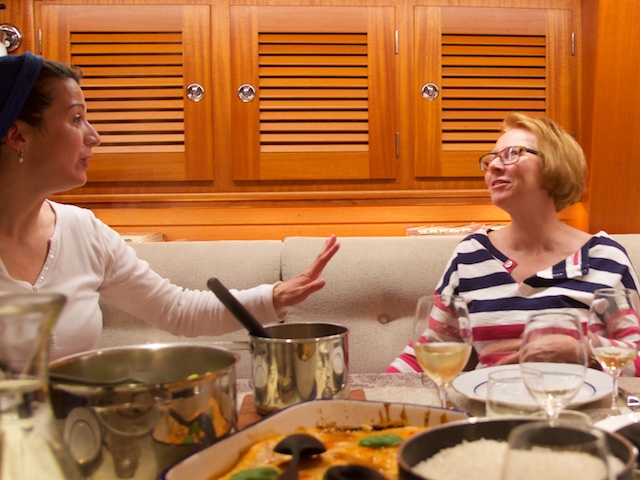 Well, as the saying goes: "No pain no gain." We had sun, but also loads of rain. There were sweet winds, but also tacking into near gales. And there was more instruction than I have ever had on sailing, yachting and navigation packed into a short week. In my darkest moments I wondered how my imagined Spring cruise had turned into a boot camp.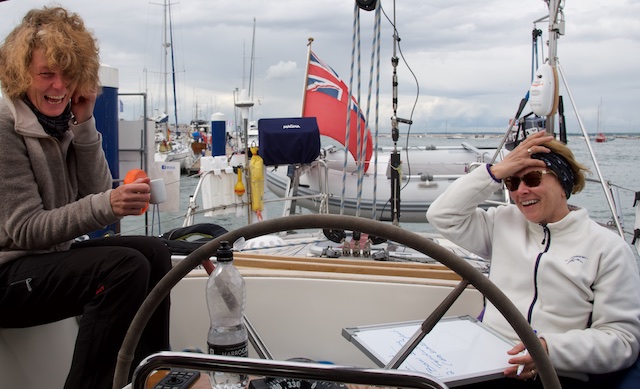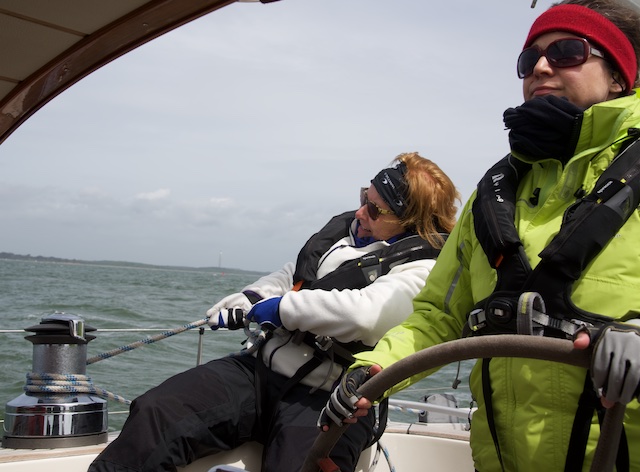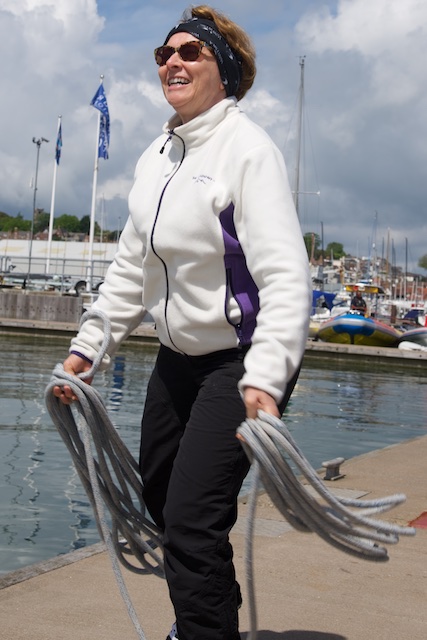 But over the clouds the sky is blue: I did have a wonderful time in Regina Laska, only different from the last time. Leon is a very rich source of skills and knowledge and always in control, making every day both challenging and rewarding. We were four women supporting and pulling one another through the various tasks and experiences, with an abundance of good humour and lots of energy. It was a very rewarding week indeed.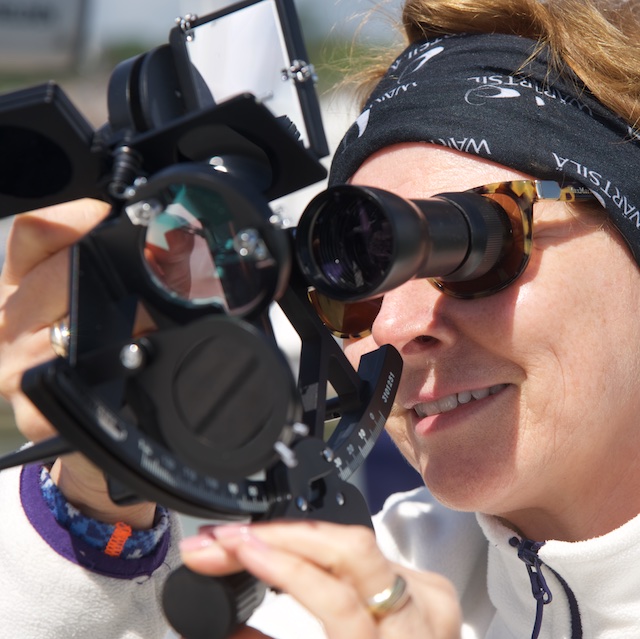 I did not get exactly the sun-bathing-with-coctail-on-the-pool-side type of cruise that I somehow pictured in the back of my mind. But this is, of course, not what sailing is about. Sailing is a sport, adventure, experiencing life in the raw, and learning about oneself in the process. I got all that, as well as lots of fun and even some English pubs! Best of all, I feel a lot more confident skippering our own boat after this week. Many thanks to Leon, my fellow crew students and Regina Laska for having had this opportunity.
Inger-Johanne Nedreaas Haukedal, Norway, HR37 owner, sailing on the all-women RYA Day Skipper course Yachtmaster Leg 4-2016 in The Solent