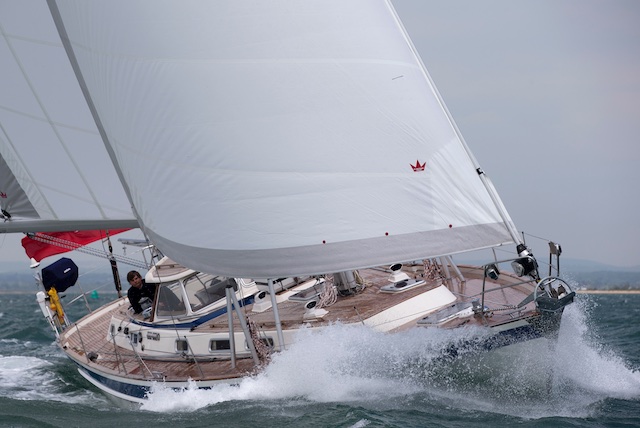 Follow us on Travelmap, see our positions with photos and comments.
  We have started using the excellent services by Travelmap showing our track years back, sharing wonderful memories with friends and other sailors! 

Each year consists of various Legs where guests join. The individual Legs are highlighted in alternating colours of the track. Just click on the track in question or scroll down to click on the individual Leg. 

Our current position is given shown with a purple needle and each point where there is a picture and/or text has a blue needle.  

Positions are constantly uploaded automatically via Inmarsat-C and processed by Travelmap. Photos are uploaded when I have access to faster internet.  It's all designed by aiticon, Germany.