Ursula Scattolin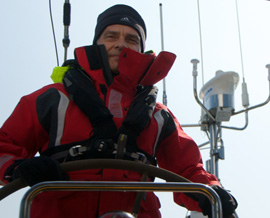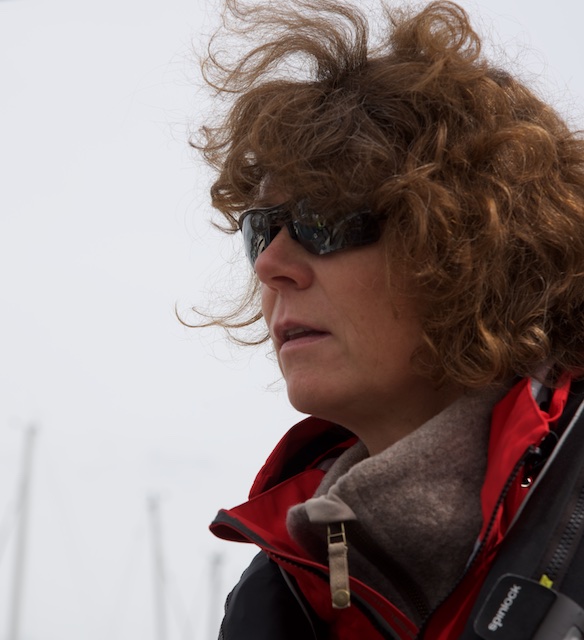 Before I set off to England in order meet up with Regina Laska in Lymington/The Solent, I was so nervous and uncertain, if this sailing week with Leon really had been such a good idea… More than once, I was so close to cancel the entire trip shortly before I should go. I really questioned the whole idea of me taking the Day Skipper!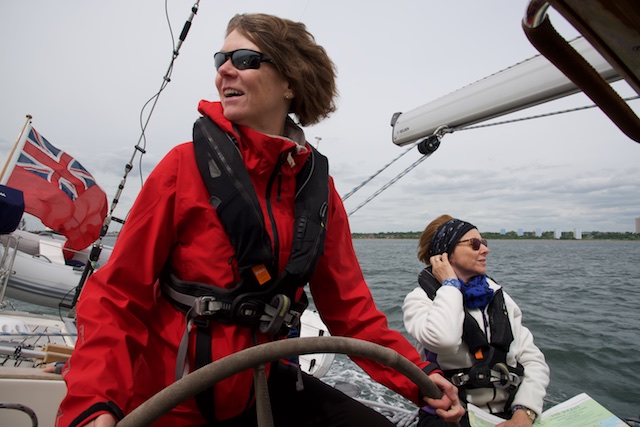 Luckily, I didn't. When I arrived on board Regina Laska, all fears were gone with the wind. Instead I had one of my best sailing weeks of my life together with a tolerant, patient and experienced skipper on my side.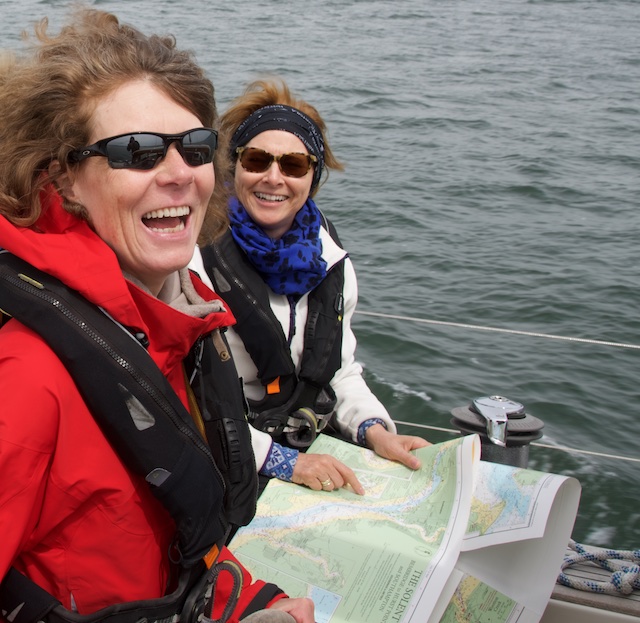 During the week, I received so much self-confidence that I now know that I am generally able to do confined harbour maneuvers, navigate at day as well as night, doing tidal calculations and anchor – all by myself! I am now highly motivated to continue practicing what I have learnt during the Day Skipper week, in order to feel even more safe when sailing.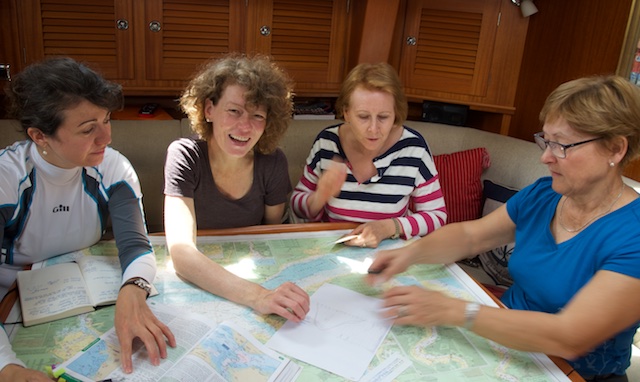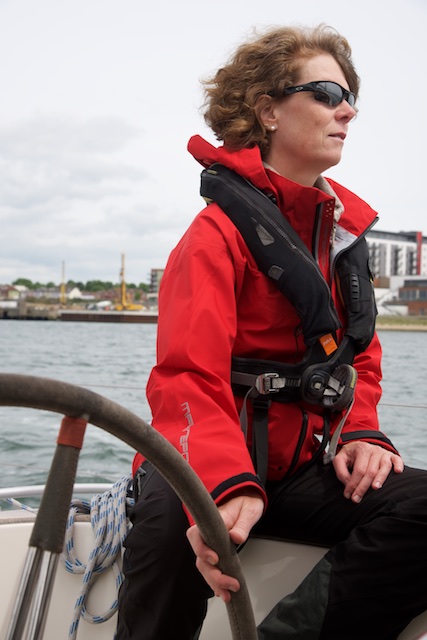 I was able to experience a week in which I simply could be myself! I didn't constantly have to consider what the others would think about my mistakes and my questions. And that is all thanks to Leon! He gave us the space and the time to practice, question, and then again question and practice….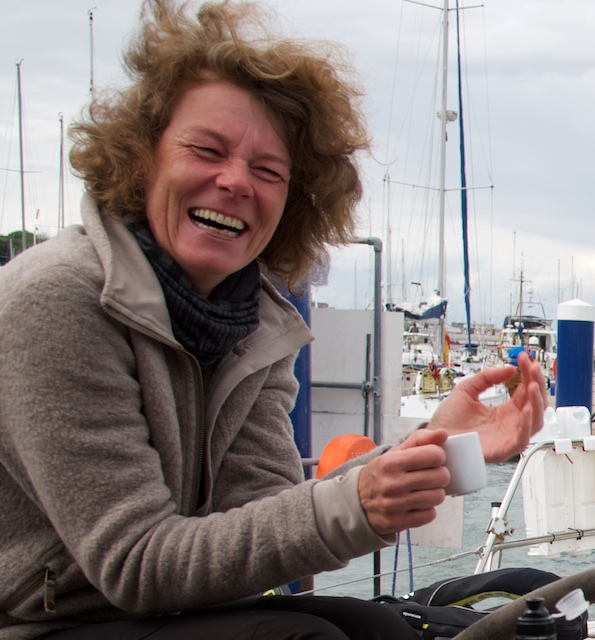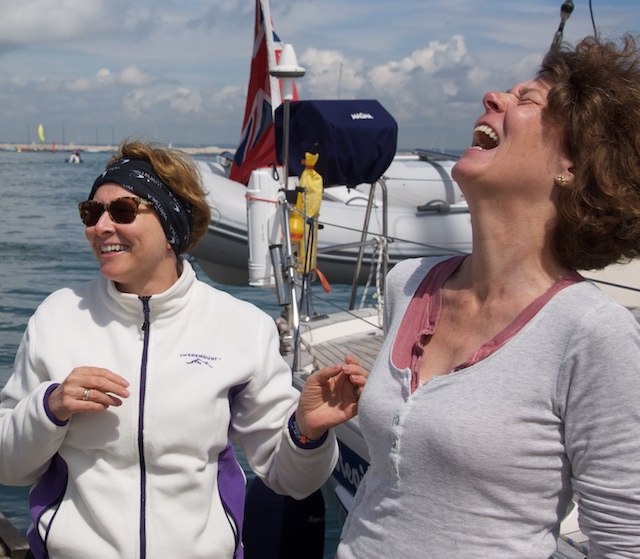 My partner's dream is, unlike so many other husbands, to set of on extensive blue-water sailing. I was enthusiastic from the very beginning about this idea, however all the time with the nagging thought that I would totally be reliant on him. Of course, I still have to rely in him, but it has all changed after the sailing week: I know so much more now, and we can actively dream together since I have a much winder understanding how it all works and why.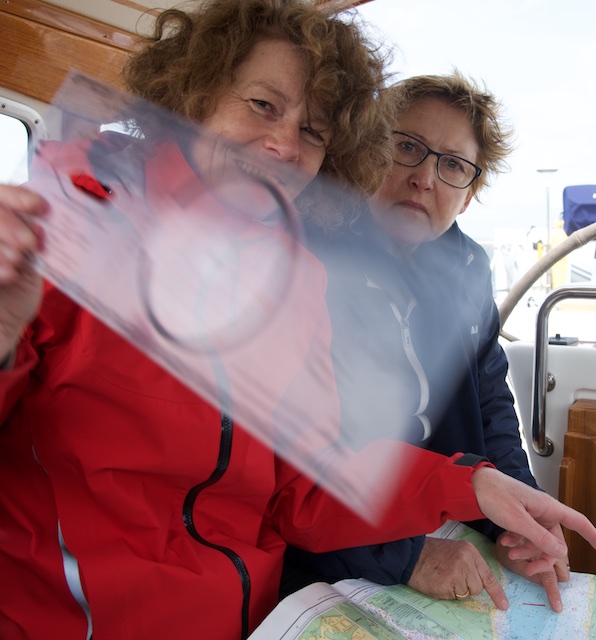 The sailing week was a trip to another planet for me. And despite all the tough challenges, I constantly had the feeling that I was on my best holidays ever.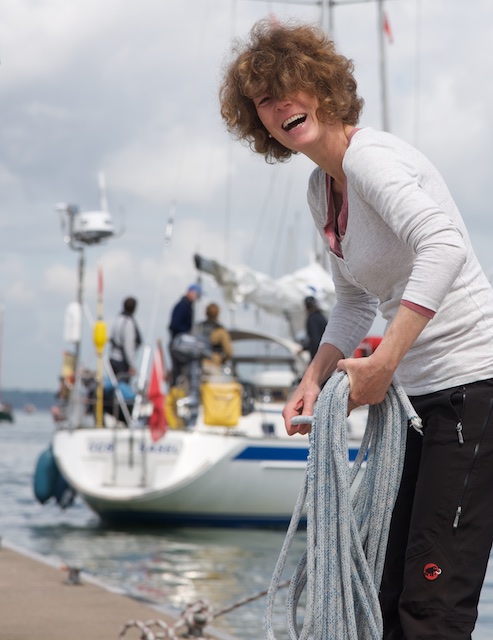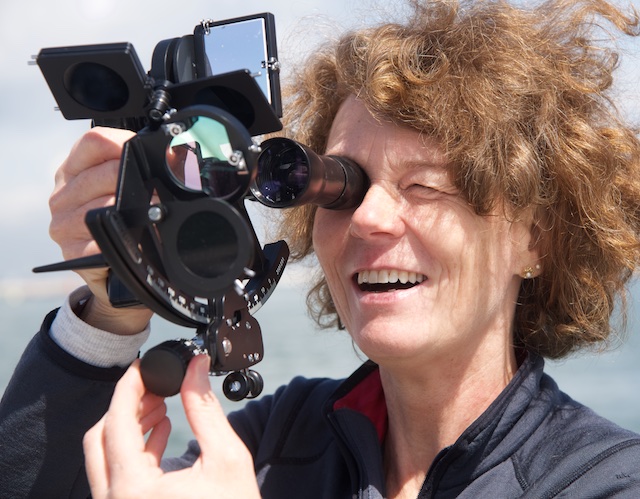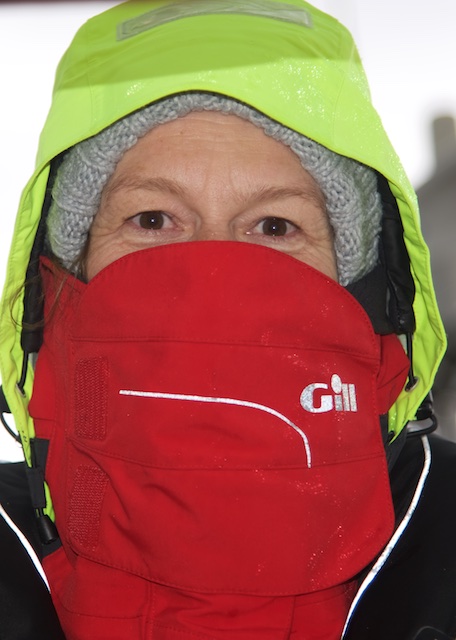 Leon has the extraordinary quality to inspire people to love sailing – and totally lacking any drill or other military-like disciplines. What Leon does is to convey the feeling of the 'great breath of the ocean'. Leon, I can feel it!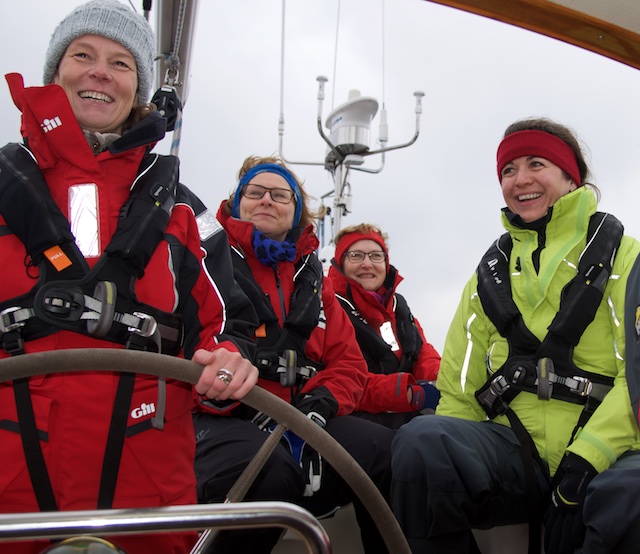 Thank you, Leon!
Ursula Scattorin, Lichtenstein, sailing on the all-women RYA Day Skipper Course Leg 4-2016 in The Solent
---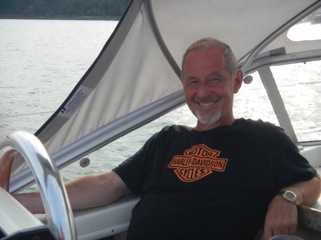 Four months later, her partner Heinz wrote me:
Hoi Leon,
As you might have heard from Ursula, we followed her request to go back to The Solent, where she did the RYA Day Skipper on the all-women sailing course with you some months ago. Ursula wanted to charter a boat in the same area and practice all she had learnt from you.
Well, I must say that the way we used to sail together now belongs to the past… Instead the former unconditional and loyal obedience I now experience a deep interest, long discussions and explanations with the tendency of questioning the skipper's decisions and refusing orders. :-)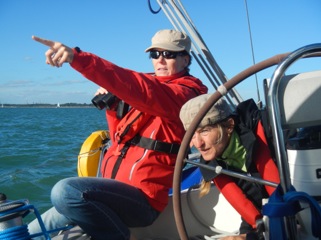 No, of course it is not that bad, but I must say that sailing has changed a lot since her course and I would say to the better for me. It has become much more interesting since Ursula is now not only understanding what we are doing but also wishes to discuss and learn more. We now sail on a much more equal level doing manoeuvres together rather than Ursula doing her best to understand and follow instructions.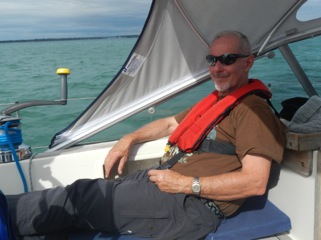 Our bare-boat charter week in The Solent was thus wonderful and sailing with Ursula has now become even more joyful, sailing as a couple.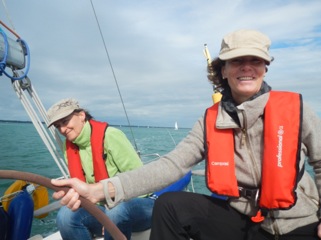 We both look forward to sailing with you next year in Scotland and we have already started to look at buying our own Hallberg-Rassy!
Heinz Galm, Switzerland, E-mail on 20 September 2016