Esther Leuenberger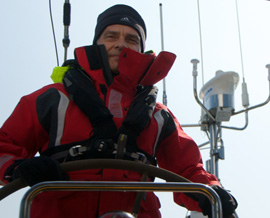 The moment I arrived in Gothenburg, all my sorrows and thoughts about my stressful life back home were gone with the wind. And when I then also recognised Regina Laska on my way to my hotel, I couldn't hide my happiness any longer!
I knew what to expect, since I had joined on a previous all-women sail training leg the year before (see here). I was so much looking forward to sailing on Regina Laska again!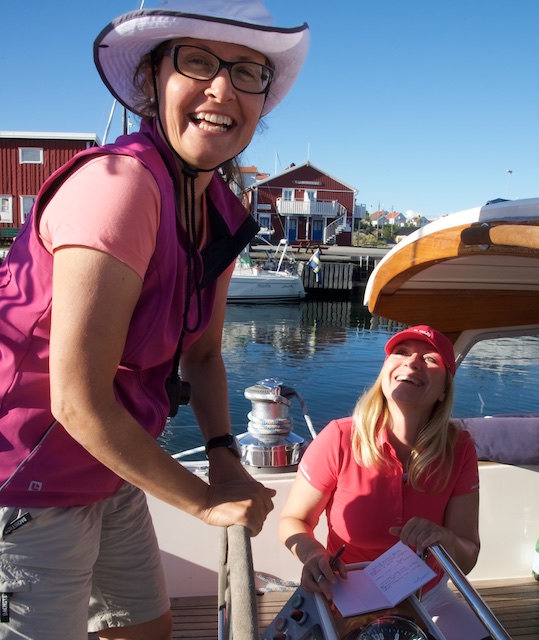 When all four women had arrived and had stowed away their numerous items into the corresponding cupboards, Leon gathered us all in the salon and asked us about our expectations for the leg.
Mine were the following:
Repeat and practice what I had learnt on the Regina Laska Competent Crew course the year before
Practice pilotage and navigation at day and night in the challenging Swedish archipelago
Understanding and get a feel for the prop-walk so I can manage the boat and turn and berth in tight marinas
A lot of sauna onboard Regina Laska! :-)
Enjoy the Regina Laska atmosphere and live the Regina life-style
(which is the best and only in the whole world!)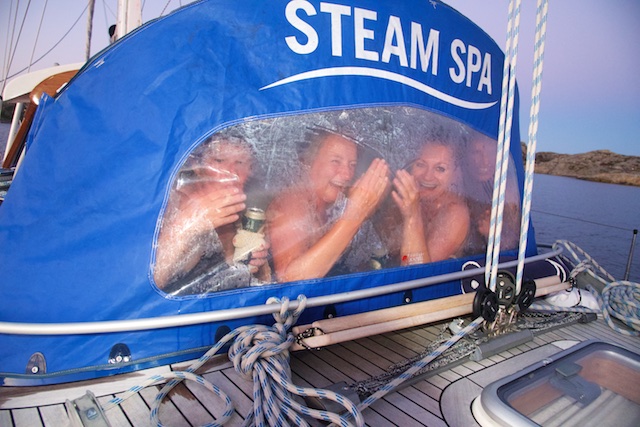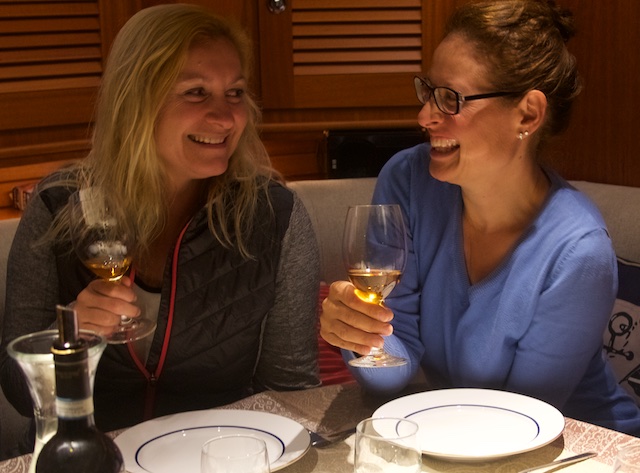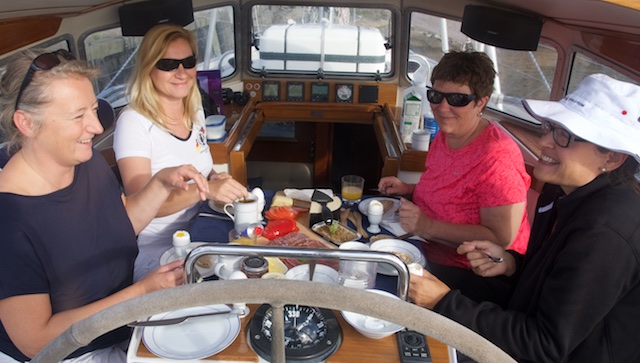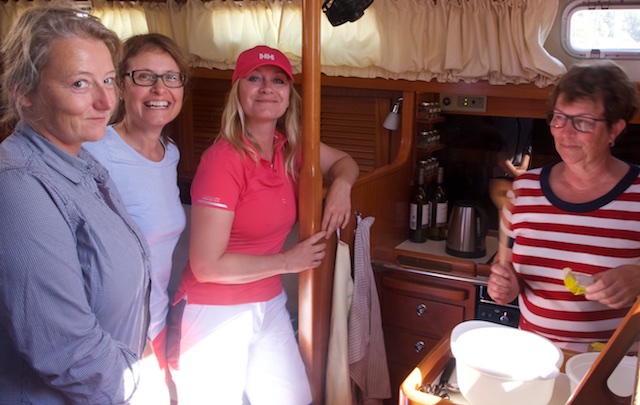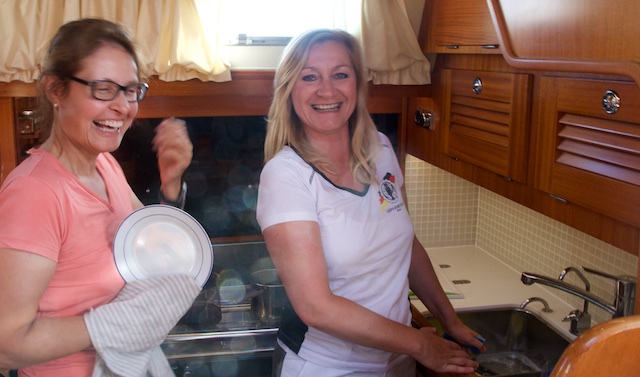 All the above expectations were fulfilled during the sailing week. I left Regina Laska full of pride, since I had been able to accomplish so much! I left with a rucksack full of tips and tricks and with a whole bunch of new experiences.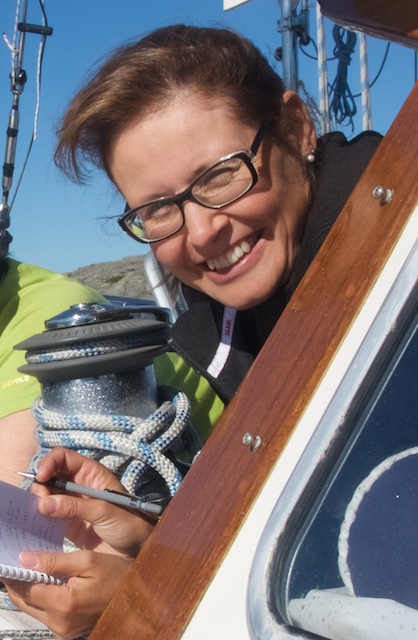 My next step with Leon is already planned and then my level of competence will rise even further: I will join his theory course in Malta in January. I wish to continue returning to Regina Laska until I finally can skipper a boat on my own.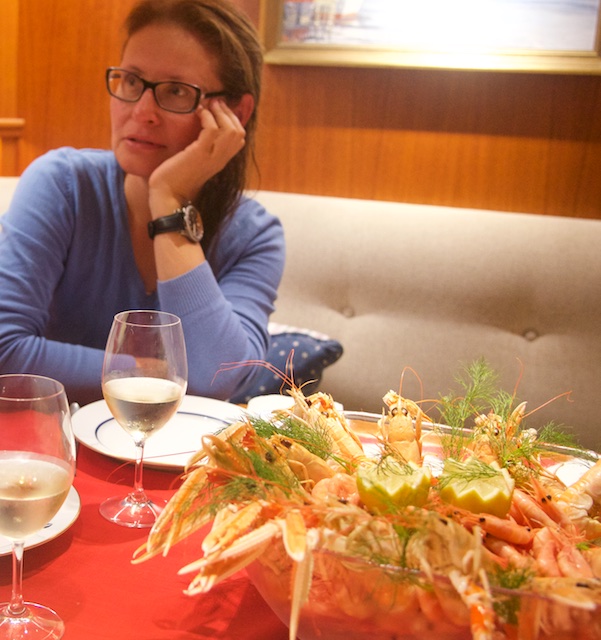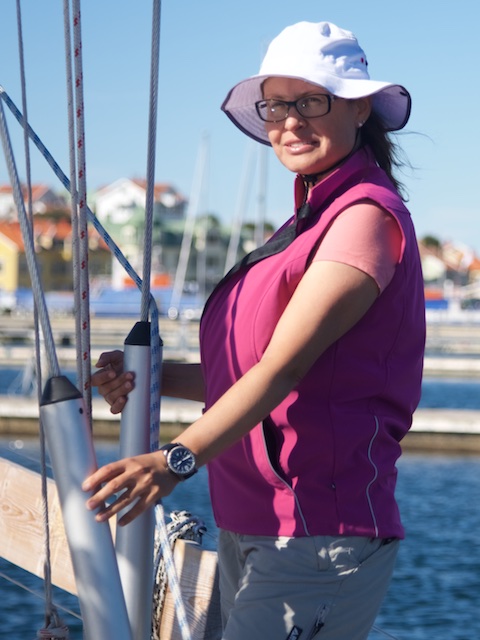 Leon is the best, most sensitive and understanding teacher I could ever imagine to coach me towards my goals.
Thank you, Leon, for everything! Sail with you soon again!
.
..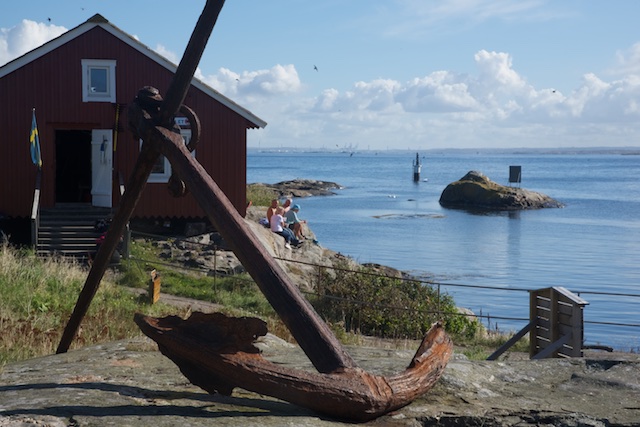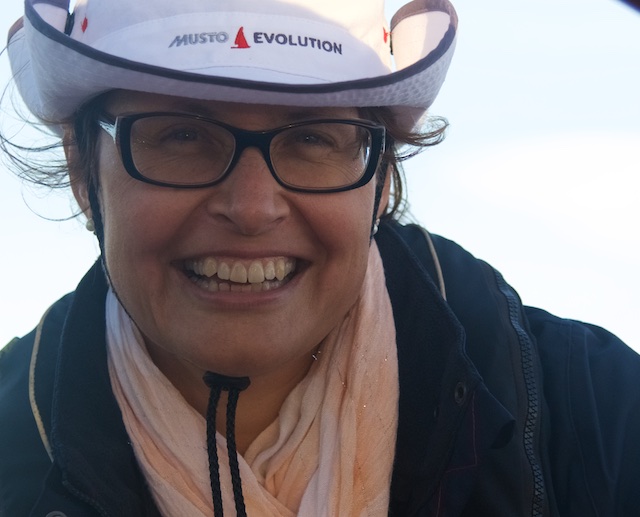 .
Esther Leuenberger, Switzerland, sailing on the all-women sail training leg 15-2016 in the Swedish west-coast archipelago