Julia Pukelsheim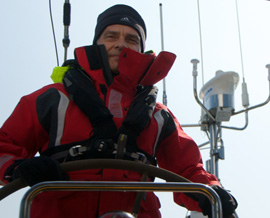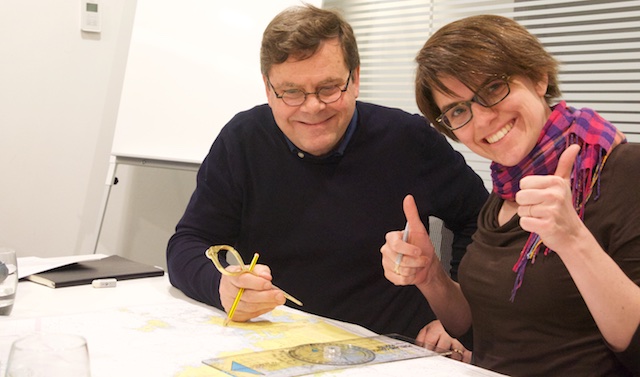 Still filled with lots of impressions of the passed week at Malta. Thrilled by this feeling to step onboard right away and to sail away, dreaming of the wind and waves, I´m writing my testimonial sitting in the airplane on my way home from Malta, watching the the clouds from above, which have become so meaningful to me now after the course! 
Well, I will start from the beginning:
Obviously, I did not know whom I would meet sharing this intense course with me. I do not quite understand how Leon is doing this, but he probably chooses his students carefully, since I was only surrounded by very smart, open-minded, international and very warm-hearted people, which made me feel so comfortable right away!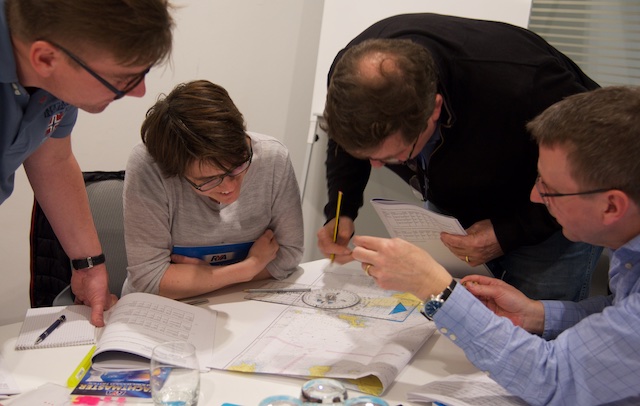 Regarding the course itself: I'm a holiday coastal skipper since a couple of years back, like so many others. I considered myself as normal sailor and not too bad. The first dow days were an eye-opener for me, therefore! In the beginning of the course, I began to question how my family, friends and I had survived all those years on our sailing boat without all this knowledge I was just about to learn! I felt like not knowing anything! I even believed I wouldn't understand anything of it all, even if I tried…..This was really a little bit hard to realise, I must confess.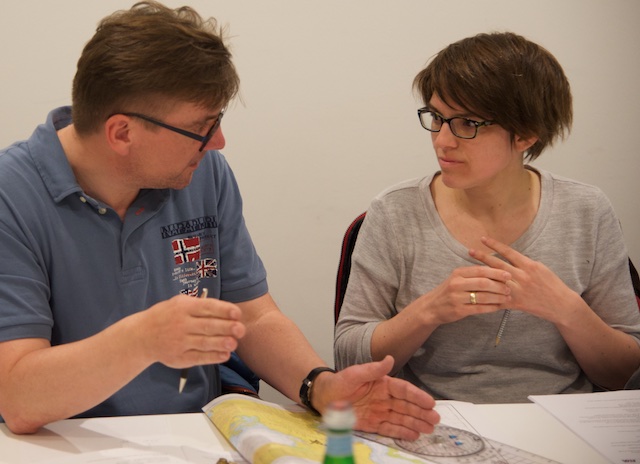 For sure, this is an intense course!
After having passed the week and the three assessments, I would summerise:
This is a real "crash course" and the "fast lane" in sailing theory. Lots of stuff to talk about in a very short time!
I was glad I could re-activate some of the theoretical sailing course stuff hidden in my brain somewhere (learned a long a time ago for the German "BR Schein").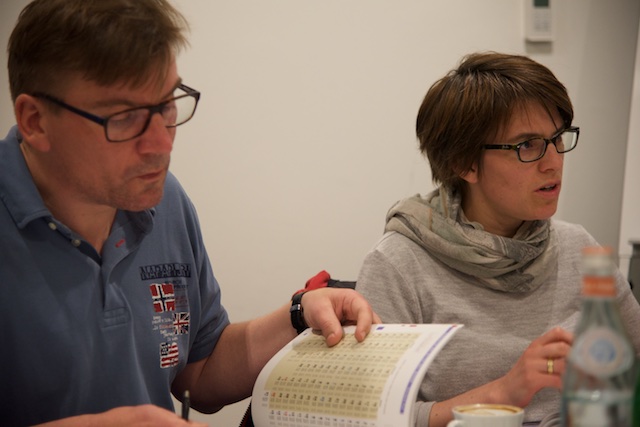 Some of us were able to reread the stuff at night, but my mind was just filled up. It was really an intensive time and we did lots of exercises and chart-work as well!
On the one hand, I probably could have been prepared a little bit better in beforehand, but, on the other hand, I was very glad I did not do so, because I would have been really frustrated upfront, I guess.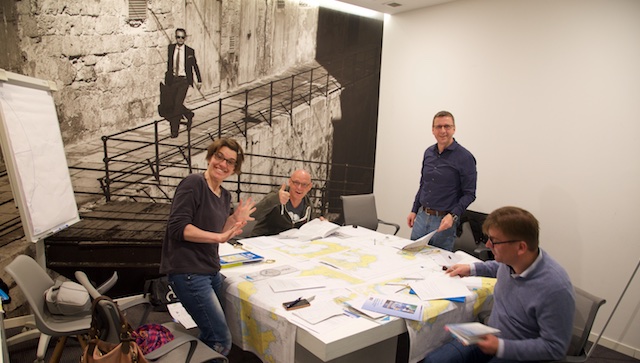 Leon is really putting emphasis on understanding and not so much on calculating the exact degree or millimetre. So, luckily, we were all fine (besides differentiating between UT-DST -SPDST in each exercise — we all had troubles with the different time zones!).
Regarding the three assessments (which were also new for Leon), I would say that the first two were normal theoretical exams you could expect from such a course. And I tell you: we really had to know the ColRegs by heart! Yes, even the little bell at the bow at anchor in fog every minute……I will never ever forget it again!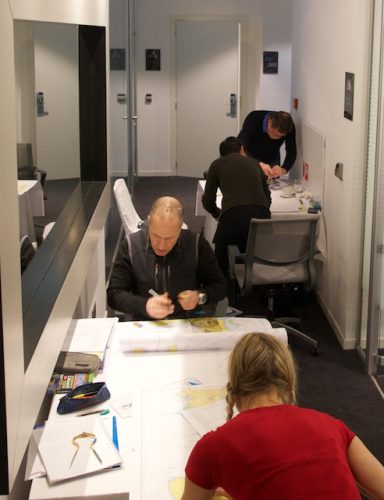 But the third assessment was absolutely great! (The only thing I disliked was that were were supposed to navigate onboard a power driven boat…..how can the RYA do this??? I'm a sailor, after all!).
Why was it so good? Because the third assessment was just like taking it from real life! We had to do what we all would have done in reality and certainly also had done many times before on our boats: A passage plan! So, first preparing a passage plan, then sailing along the plan and getting some extra questions along the way! A really realistic and hands-on way of teaching!
I had lots of fun doing it, and sticking to Leon, who repeated over and over again: It's all about understanding!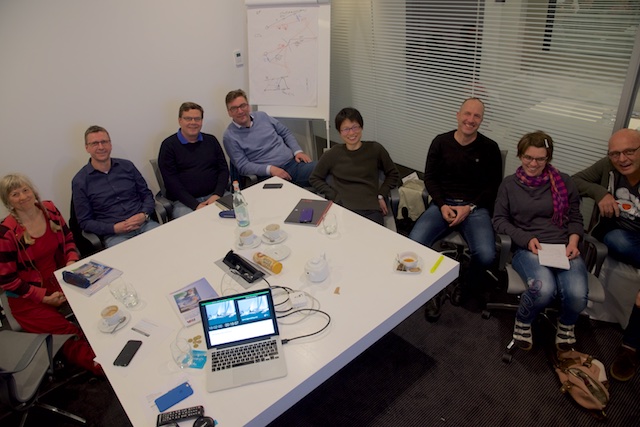 After all, in the end, I think I did quite well altogether and we really learnt a lot!
After the exam, we were rewarded with very interesting lectures on anchoring and stability.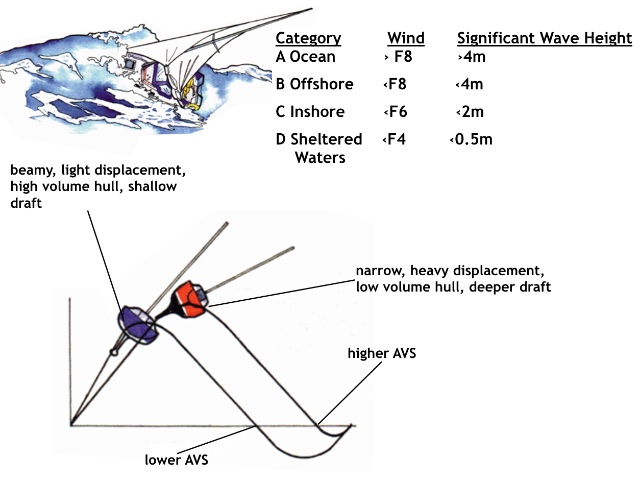 And we closed the course by having a very nice dinner at the restaurant Zest.
All in all, I had a great time, I got to know very nice people, I learned a lot, and we had lots of fun together. I remember lots of laughing even during the course time.
Thanks to Leon who is a very motivating teacher, and thanks to my wonderful husband who took care of our three enchanting daughters at home while I was in Malta.
This week pushed me a big step closer to our big sailing dream!
In conclusion, this theoretical course with Leon is like taking a deep breath of fresh air while sailing clause-hauled!
I assume the week can only be excelled by sailing with Leon –  not in theory, but in real life onboard Regina Laska, which I´m really looking forward to do!
All the best to all sailors and becoming sailors!
.
Julia Pukelsheim, Germany, taking the Yachtmaster Theory course in Malta 2018