Esther Leuenberger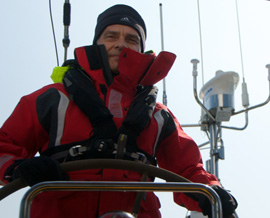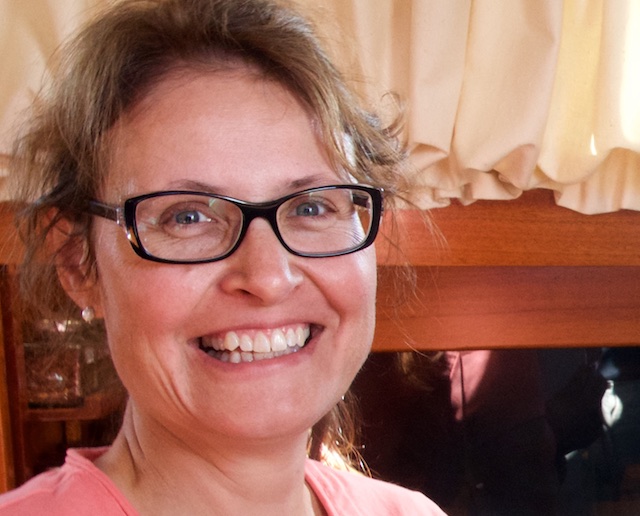 I have already been sailing several times on Regina Laska. Each time, I was able to experience the great life-style that always seems to exist onboard – especially during the renown all-women legs I was on. We had so much fun and each time was equally wonderful! At the same time, I learnt so much during these highly interesting and rewarding sail training legs.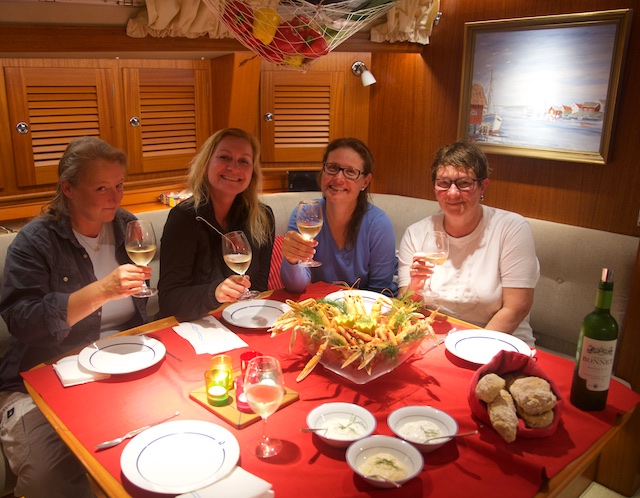 All manoeuvres on Regina Laska are obviously supported by theory, which Leon explains while doing the same. For me, however, these theory bits were a bit too challenging and sometimes, I had difficulties in concentrating on simultaneously trying to understand the theoretical background and to perform the actual manoeuvres at the same time. You see, I had never been on a sailing course before, nor have I been brought up with sailing as part of my early years in life, so I had very limited theoretical knowledge on sailing.
Naturally, I asked a lot of questions during the practical sail training legs. Although we were encouraged to to do so, even repeating the same questions over and over again, I sometimes felt a bit overwhelmed about all the theory. That's when Leon encouraged me to join on one of his theory courses in Malta, which I eventually did.
I had been on Malta many years ago and I really liked the idea to combine a 5-days theory course with a pleasant time-out on the sunny Mediterranean island. I was especially attracted by the idea, since the course would take place in January and I was really longing for some sunshine! And since my Mother is a real "sun-hunter", both my parents and my children fled from the cold north and joined me to Malta. It was a perfect match with my parents looking after the kids while I was having classes. We could then all meet during lunch-time or after the course in the evenings.
.
Unfortunately, one of my daughters got sick the first day, but the hotel was so extremely helpful and we had a tea kettle in the room. There were also plenty of shops and a chemist nearby and with Leon as a "trouble-shooter" I felt in good hands. He could have even organised a doctor, which we fortunately did not need in the end.
.
.
With great sprit and full of energy I joined the course. The desire to learn comes in handy, since Leon has so much knowledge he wants to pass on to us!
I must confess: Maths is not one of my favourite subjects and thus I was afraid this course would be tough on me. We had to make navigational calculation each day, but luckily not all day long. We had to work with bearings, courses, deviation and variation. We had to calculate waypoints, estimated position and course to steer. We had to do tidal calculations with height of tide for anchoring exercises and currents for navigational exercises.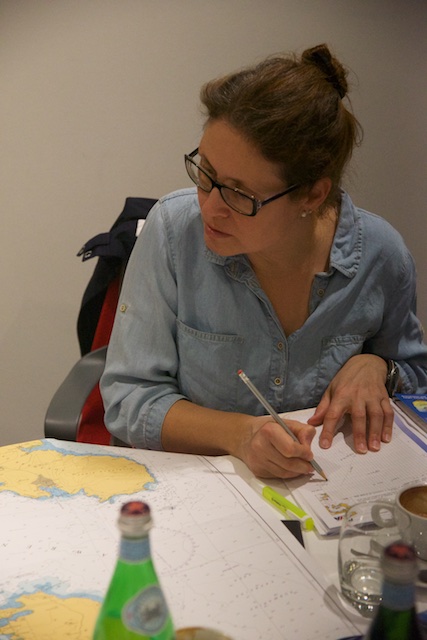 Oh, I was so relieved each time when Leon finally announced: "After this calculation, I will treat you with a 'fairy tail story'. Just sit back, listen and enjoy!"
.
These stories, which Leon calls "Fairy Tails", were the highlights of the course for me! During these, we did not have to do any calculations. Instead, Leon explained in a simple-to-understand manner even the most complex issues, so we all could understand! Leon used very smart ways to illustrate what he wanted to explain: sometimes he used his blown up globe, sometimes an apple and a match, sometimes he acted like on stage, so we could really see what he wanted to tell us! It was quite amusing, sometimes! Last, but not least, his artful drawings on the flip chart made us understand even the most complex subjects, such as the Coriolis effect or why and how weather forms.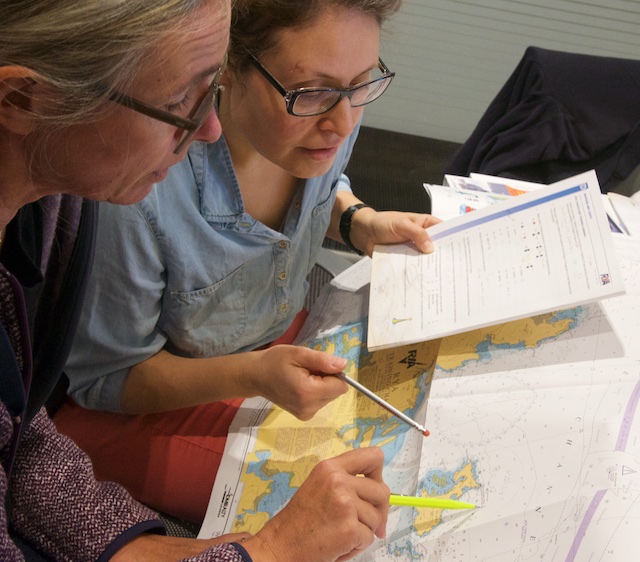 .
Time was flying during the six course days. I must say, I was quite proud when I was finally handed my Yachtmaster Theory Certificate after the assessment at the end of t he course. Unfortunately, we had to leave for the airport directly thereafter, so I could not really enjoy my new certificate until we came home.
.
It was a bit sad that we didn't see so much from Malta as such, since our radius around the venue was no more than a couple of blocks. We were close to the sea (Spinola Bay) and there were loads of great restaurants around, which was very practical, but I would have liked to have more time to enjoy the country.
Thanks to the very friendly people of Malta and the fantastic Maltese kitchen, I got a glance of this wonderful country nevertheless. I'm sure that's where Leon gets is friendliness from! It wouldn't surprise me that this is his secret: During winters, Leon is a lot on Malta, being exposed to all these friendly and helpful Maltese people. Later, during summers, he then passes on the same friendliness to us sail training guests onboard Regina Laska! – Or has Leon possibly already mutated to a Maltese himself?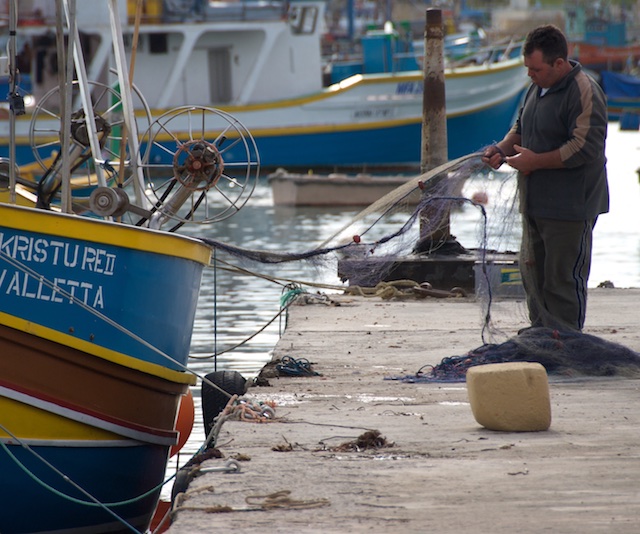 .
So, here's my conclusion: I feel it was grand how Leon could pass on so much knowledge to us in no more than 5 days! I must say I am impressed! Leon was so well prepared. Best were the "Fairy Tales" with all the great slides and photos with so much information taken straight out of the real world out there! I am sure the subjects surpassed the RYA curriculum by far and were all so exciting!
What I am the most thankful about is Leon's sensitivity against my very modest love for Maths. I felt so encouraged by Leon and never got that ugly feeling of "not being smart enough". Instead, thanks to his approach and easy to understand explanations, I could solve all Maths problems in my own and "relaxed" way!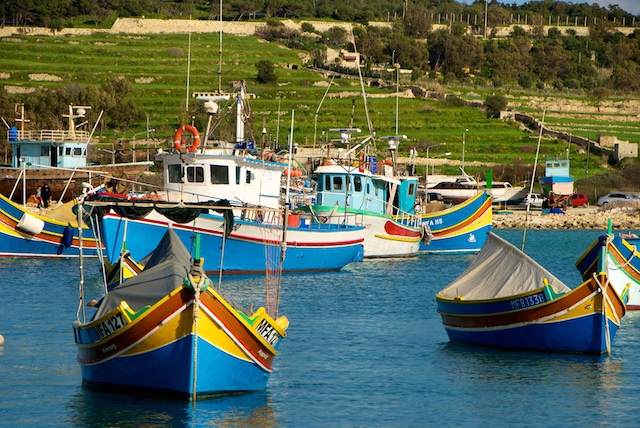 The only thing I regret is that I should have stayed longer on Malta. Here's my tip for future participants: I would arrive a bit earlier or stay a bit longer before or after the course so you can explore the country a bit more.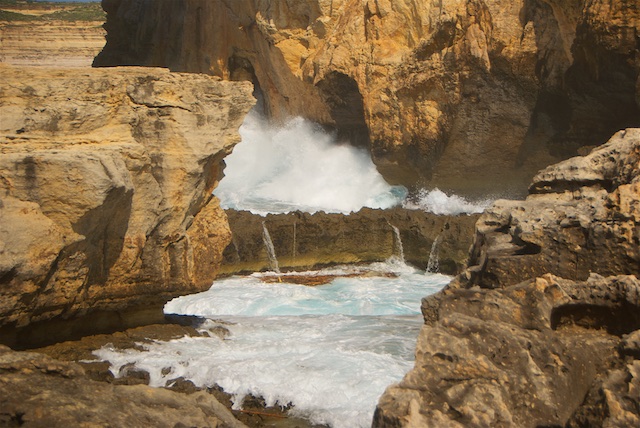 .
And to all future participants: After such a fantastic theory course, I can warmly recommend to continue the fun and to implement the gained theory knowledge on one of Leon's outstanding sail training legs onboard his beautiful Regina Laska!
Esther Leuenberger, Switzerland, taking part at the RYA Yachtmaster Theory Course, Malta