Nikola Aerts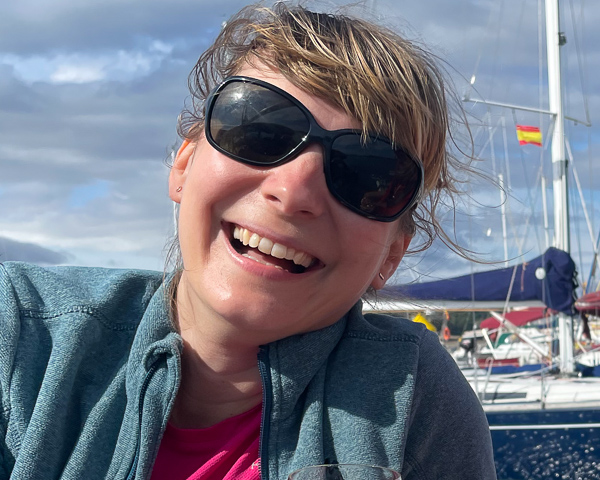 When I went on the all women sail training leg, I mainly focused on the holiday aspect – after a lot of rain, I could use some sunshine – I thought.
Before I went it just felt overwhelming to even think about sailing, let alone training! I was just too stressed and it all made me feel anxious, uncomfortable and it was all so overwhelming.
It didn't take more than a day for my anxiety to turn into curiosity, my uncomfortable feeling to turn into a natural sense of comfort and instead of feeling overwhelmed, I felt a lot of respect and an ever growing sailing competence.
At the same time, I found the chance to relax and let things happen what was meant to happen.  - I fell in love with sailing!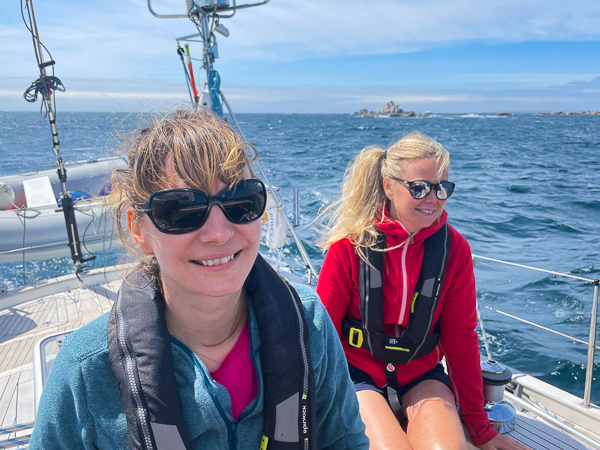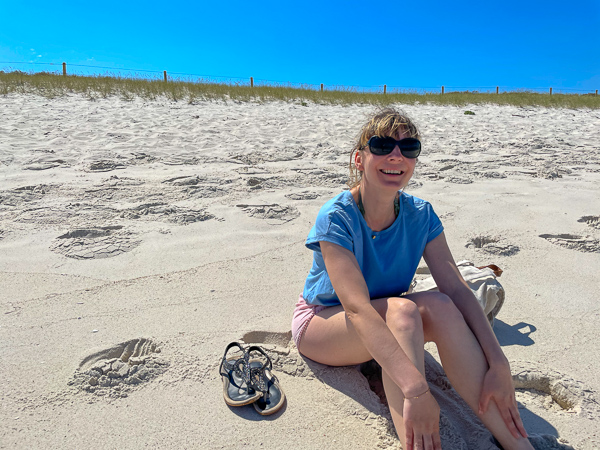 I can't describe how and when and why (no one can when falling in love), but I know for sure that it must have been Leon's patience, humour and easiness. Him being around created the right environment in which it was possible for me to connect with the sea via Regina Laska.
I felt the breath of this incredible power of life and I got touched in the deepest of my being. – It became so much more than a sailing holiday or a sail training course. Learning just happened without me really noticing.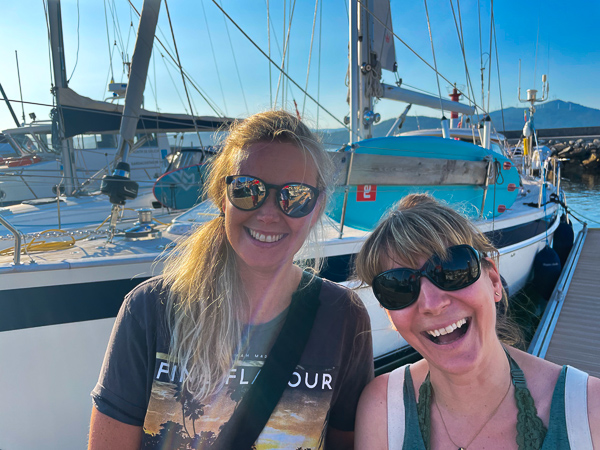 With many thanks to Leon, Regina Laska and the sea.
Cheers from 
Nikola
Ps: It feels very strange to sleep in a bed now without the comfort of a rocking boat at anchor. To sleep in a bed suddenly feels completely unnatural! ;-)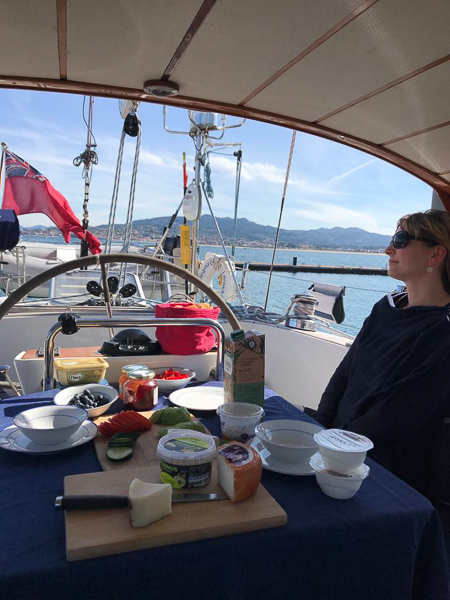 Nikola Aerts, Belgium, joining the all-women sail training week leg 3-2021 in Galicia, Spain.
See the leg on the Travel Map page (see Leg 3-2021) with itinerary and more photos.