Mia Tapio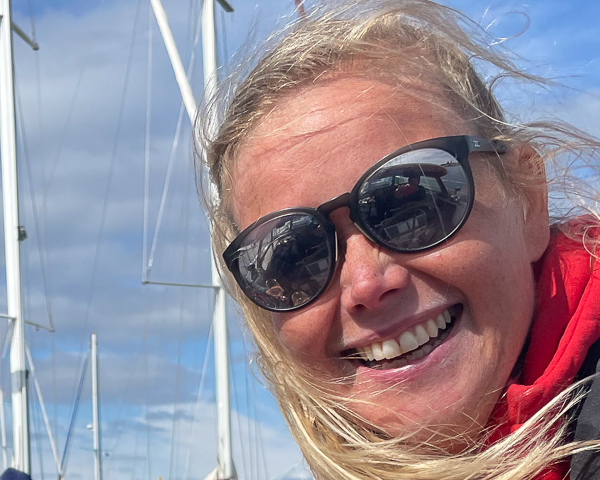 When I joined the all-women sail training leg 3-2021, I had no clue what to expect.
My new partner in life is a sailor and I was definitely not. So it was actually his idea that I should join Reginasailing, since it was his great wish that I should at least try to like sailing. Having said that, my new partner was wise enough to suggest that it would be better for me to get the introduction to sailing from somebody else and not him. And, preferably, it should be in a warm nice place on a great boat in a pleasant atmosphere.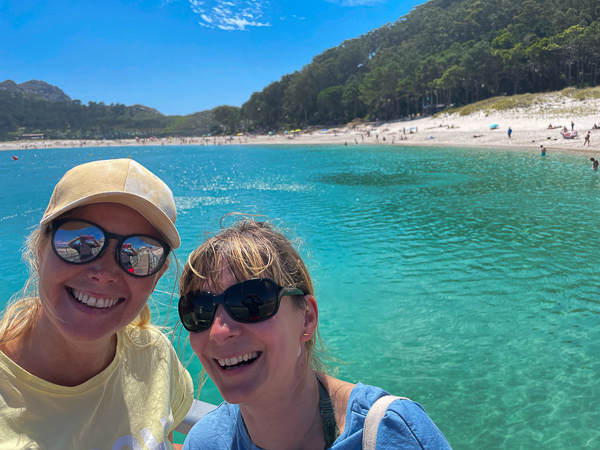 From my end, I just believe it would become so difficult to enjoy something I felt so uncertain about… Just by the thought of going sailing, I was feeling insecure. To be honest, I was actually scared of sailing!
In the end, I promised him to do the course after all. We agreed, however, that if I did not like sailing, me and my partner needed to find another hobby, which we both find enjoyable in life.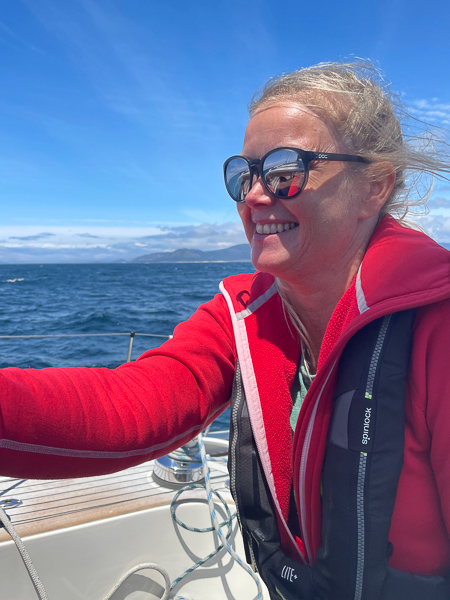 After this week onboard Regina Laska, I am sure I will spend much more time on a sailing boat in the future! Leon is simply the calmest, most pedagogic sailing teacher there must exist.
And I must reveal: I would now go sailing with or without (!) my partner! Even if my partner for some reason gave up on sailing - I would definitely not! This became something for me, for sure!
Of course, after just one week of sail training, I would not yet take out a boat all by myself, but after all these tips and tricks Leon gave, I think I will contact one of the many sailing clubs which I could join in order to find likeminded sailing friends to go sailing with!
On this leg we were only two sailing students (due to two late Corona-cancellations) and we were both totally new to sailing. We both felt very safe the whole week and I was especially surprised how soon I felt relaxed on this big Hallberg-Rassy boat, while I was standing behind the steering wheel. Was I really steering such a big boat all by myself?
All credit to Leon, for that safe feeling!
We learned everything from safety on board, how to crash-stop the boat and heave-to, man over board, how many litres of water and diesel tanks that is would be nice to have on board - to all other sorts of good-things-to-know around sailing. Plus a lot of interesting "sabbatical-year-discussions", during the many lunches and dinners we had together.
Unfortunately, when it came to the weather session we both were a bit uninspired, but that was the last day of the week and should not be blamed on Leon. Our heads were just too full to grasp the complex systems of high and low pressures and all the weather that goes with it.
What I did learn from the weather session, however, was that we should sail where the wind takes us, since this is the most enjoyable way to sail, apparently. Leon kept arguing that if we cannot read the weather charts, it might be tricky to know where the wind blows in order to follow it, but I made my own conclusions….
So, maybe the most important thing we learned is that if you don't know anything about weather and just follow the wind nevertheless, you end up in the magical Caribbean 😊!
Let's see if we meet there some day, Leon - in the Caribbean!!!
Mia Tapio, Stockholm/Sweden, joining the all-women sail training week leg 3-2021 in Galicia, Spain.
See the leg on the Travel Map page (see Leg 3-2021) with itinerary and more photos.