Dorothee Laxhuber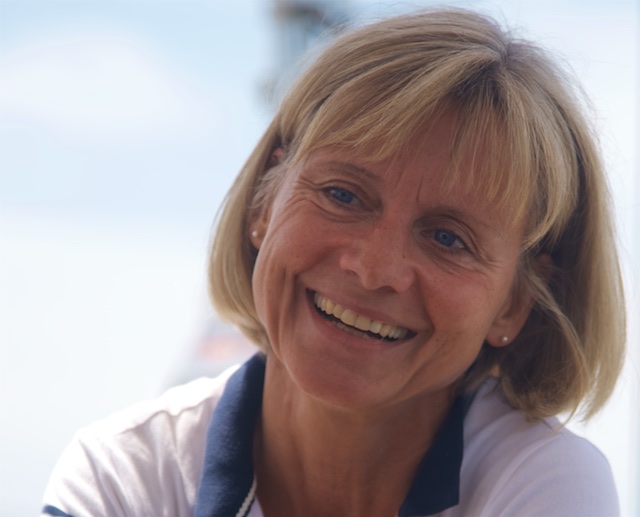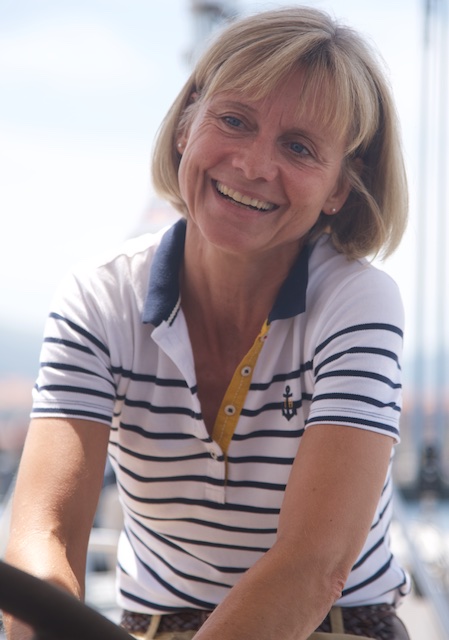 The all-women sail-training week onboard Regina Laska in Galicia, Spain, surpassed my expectations more than I ever could have dreamt of – despite all previous testimonials I had read on reginasailing.com.
When I applied to the Reginasailing leg, my husband asked me about the purpose, since Regina Laska is a monohull, he pointed out. He questioned if this really would do any good since we had just taken delivery of our brand-new Outremer 51 catamaran. But I had other thoughts about the matter, since I had read Leon's books and articles. I knew exactly what I was doing!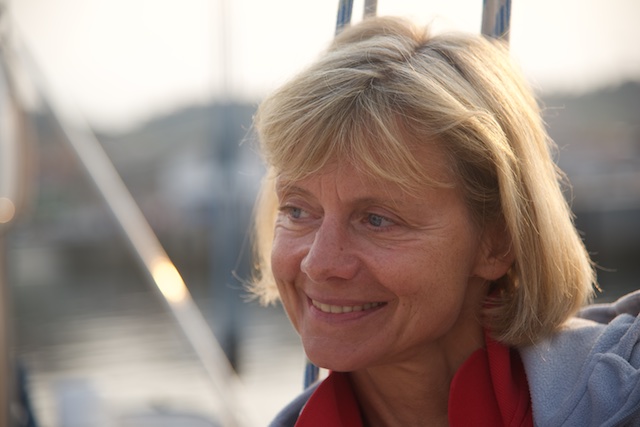 For me, it was clear that Leon delivers so much more than a normal 'Sail Training Centre' does. I knew, Leon goes beyond the actual art of sailing and delivers what to me means the essentials of sailing. These 'soft-skills' are so important to me, e.g. joyful and safe sailing as well as and foremost: building confidence!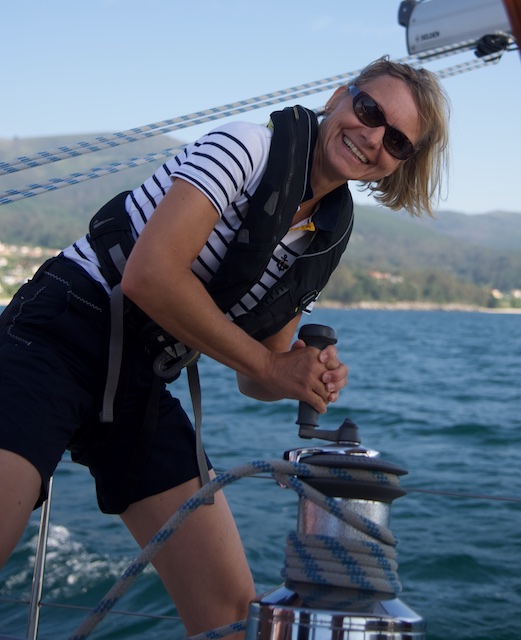 What I have since discovered is that I don't seem to be the only one lacking self-confidence, not knowing how I would be able to skipper a boat on my own. I seem to share these innermost question marks deep inside me with so many other female sailors. Leon knows these feelings better than anyone else and has helped so many women to gain their confidence. In an inimitable way, Leon succeeds in turning self-critical judgement, found so often among us women, into self appreciation and acknowledgement of one's own abilities and skills.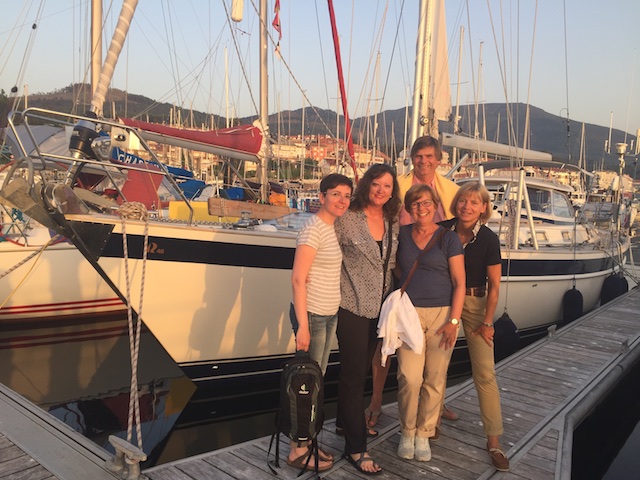 Already at the very first welcome onboard, I immediately felt Leon's warm-hearted hospitality while all my shame and embarrassment blew away in the soft Galcien breeze. Further, Leon had put together a great group of wonderful similarly minded women for this leg. We immediately grew together as a fantastic team, already while unpacking and stowing our stuff onboard Regina Laska; a boat which is thriving of luxurious comfort.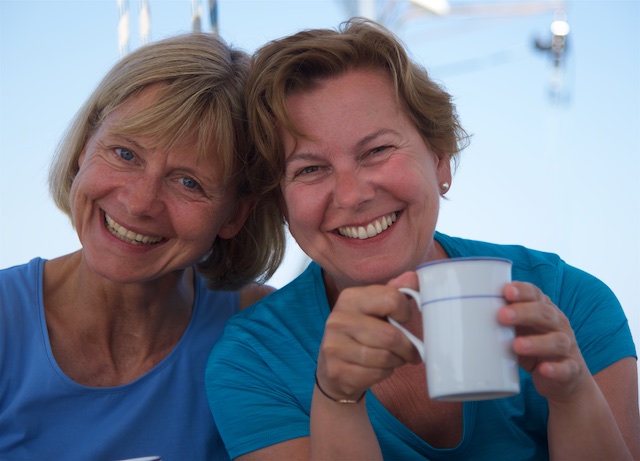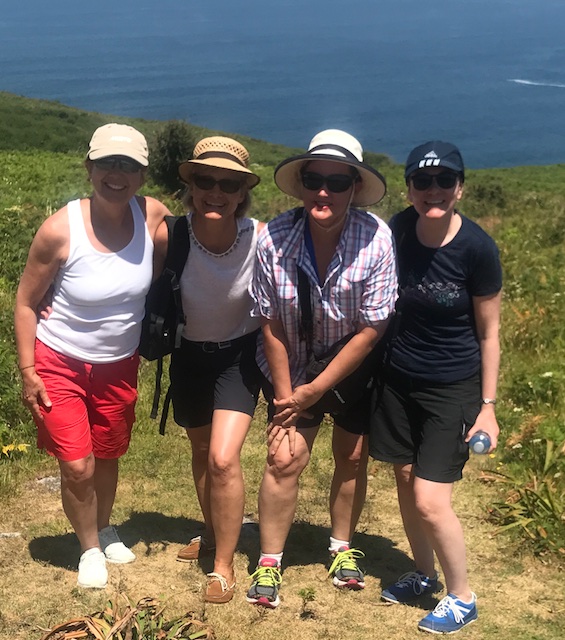 From the very moment we casted off from our base Portosin, one thing stood totally clear: Onboard this ship, nothing was considered 'wrong' and nobody did any 'mistakes'. Instead, each of us could develop in our own pace, depending on our very own skills and desire. There was no pressure and no criticism. Just Leon's patient explanations, spiced with his never-ending praises and appreciation. Leon always finds something positive he can say about whatever we do and everything feels so natural, simple and calm when sailing Regina Laska.
We all enjoyed our week tremendously with our belly muscles constantly being trained due to never ending laughing.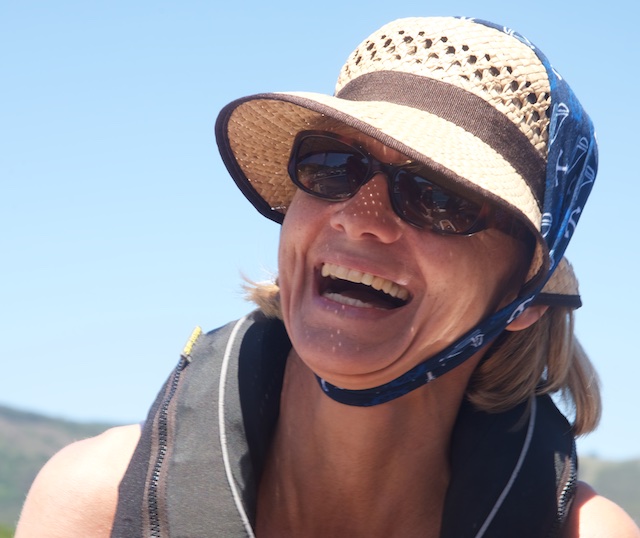 We had so much fun, you can't imagine how much! – All while Leon was giving us full attention to our well-being.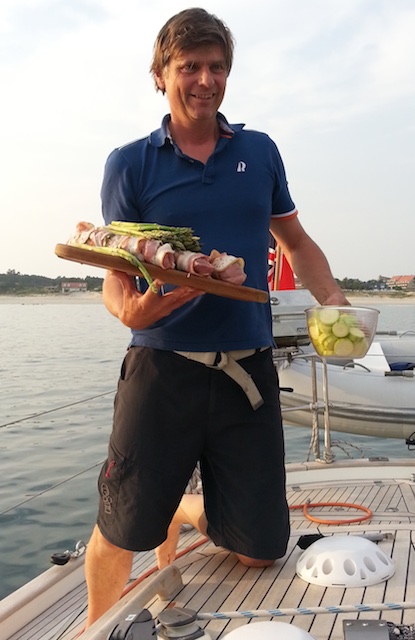 Even sailing through the thickest of fog during many hours turned out to be much less frightening than I had anticipated at first. I would never have sailed in this fog on my own and would have been scared to death, if not Leon had been onboard and explained everything from how advection fog forms, disperses and how to take advantage of all electronics onboard. Thanks to Leon's comprehensive equipment as well as him never becoming tired of explaining everything he does, I felt completely safe.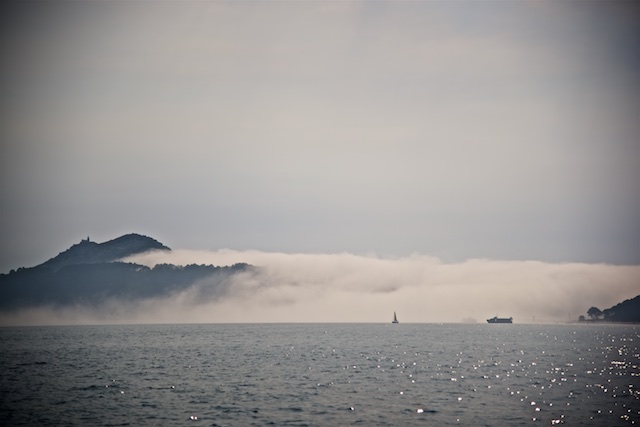 I began to understand that with the right equipment and the skill how to use it, even scary situations can be experienced as being completely under control. Boats we saw on the Radar turned up in reality as soon as they came some 200m close and in the end I felt I could "see" through the fog by means of the radar as if it was with my own eyes. ARPA and the stability of the picture thanks to the satellite compass were very helpful.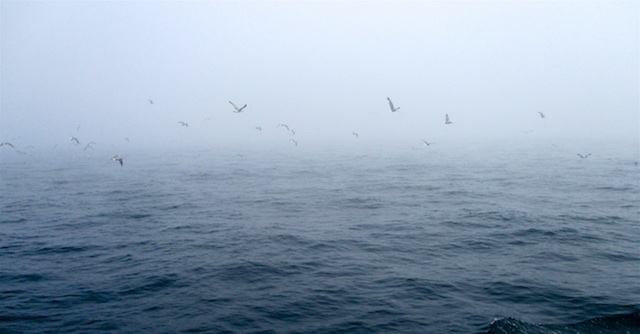 This leads me up to what I also appreciated so much on the trip. To me, it was a highlight to listen to Leon's vast knowledge when it comes to every thinkable piece of boat equipment and his advice what actually works at sea and what possibly is not as necessary to have. Especially for us who have just become boat owners for the first time, Leon's knowledge felt like a treasure house. But also for already experienced boat owners, Leon's understanding for what is important on a boat and his technical comprehension must but highly beneficial, much thanks to his engineering background and his life-long sailing experience.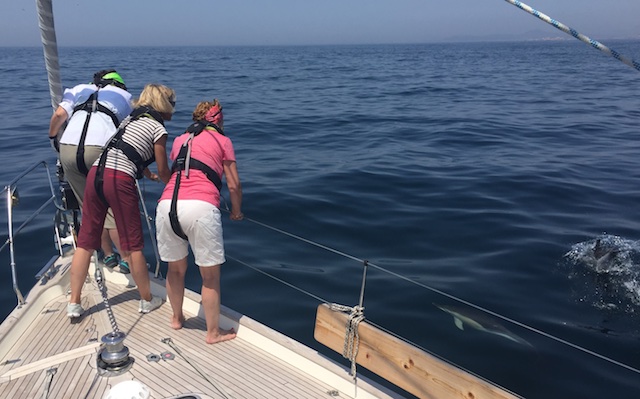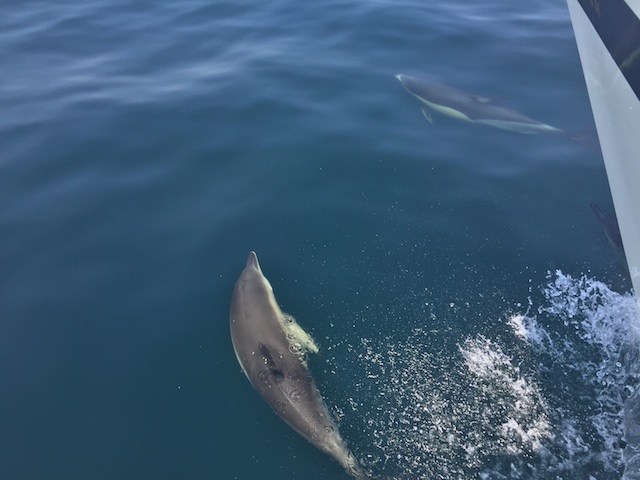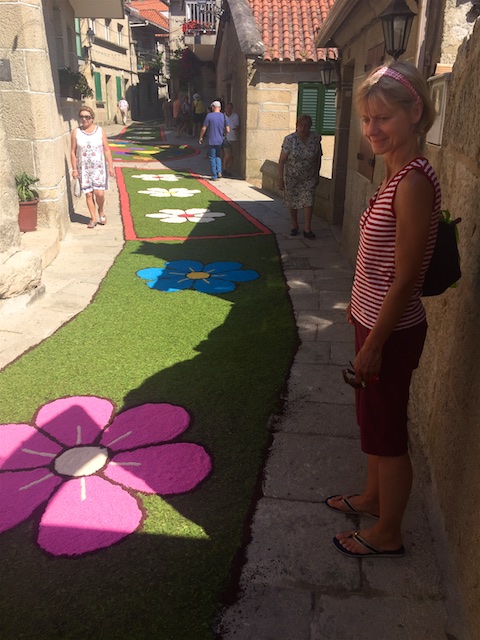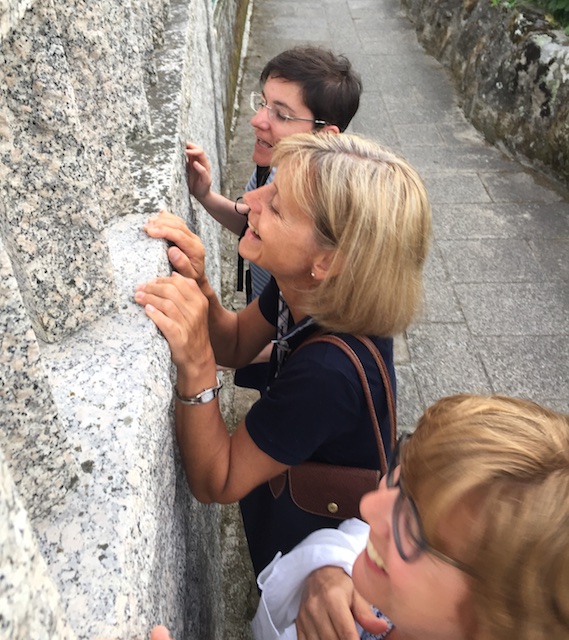 Thank you Regina Laska and thank you Leon for a magnificent week! You are so understanding and exactly the right person to motivate us 'sailing women'. Of course, everyone knows by now that all of Leon's 'Chicas' wish to come sailing with him again! And I must admit, I am no exception….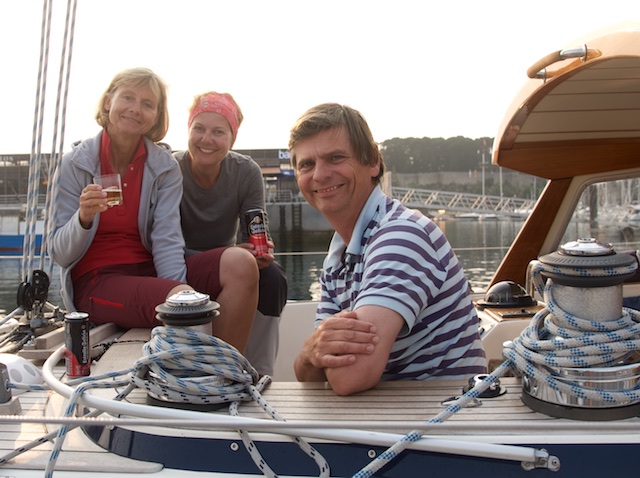 In any case, I feel strengthened and reinforced. With my new self-confidence I will continue to practice all I have learnt. Step by step I will follow the many tips and tricks I was enjoying so much.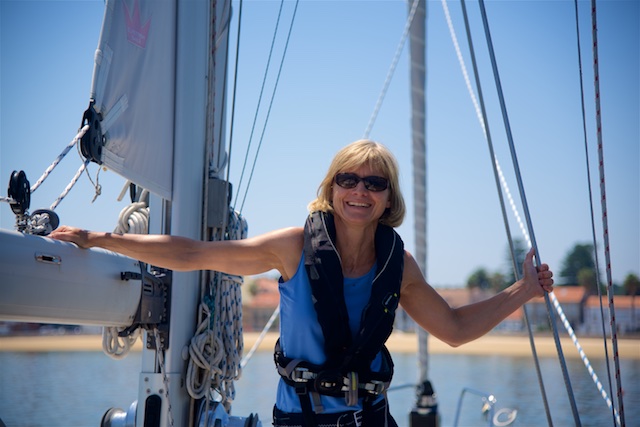 And I know now: This is the way I want to sail in the future. This is the way sailing is fun. This is simply my way of sailing!
Dorothee Laxhuber, Germany/Switzerland, owning a Outremer 51, sailed on the all-women Leg 6-2017 in Galicia, Spain.