Irene Wiedswang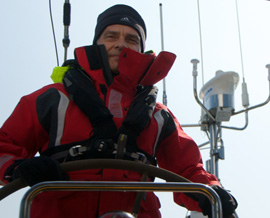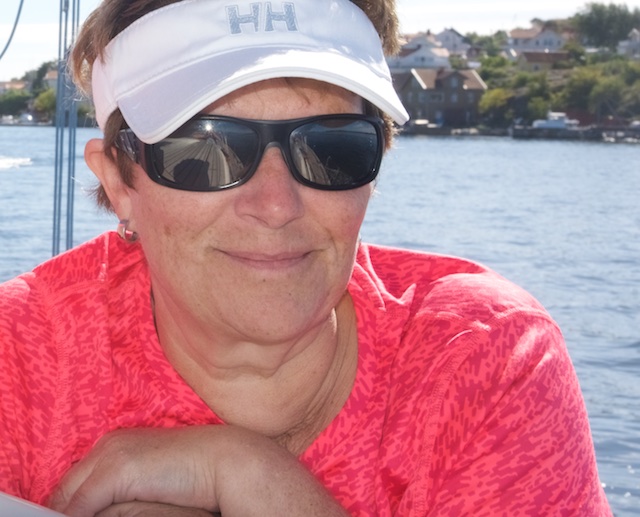 Thank you, Leon, for such a fulfilling week onboard Regina Laska and thank you Per, my dear husband, who gave me this trip as my 60th birthday present!
My expectations were high as the sky to say the least. After all, I had read the other testimonials as well as looked at all the wonderful photos from previous guests. But I must state that the actual experience to sail on Regina Laska surpasses anything that can be written in words or captured in pictures…! It has to be experienced to be believed. It was simply so much "more" and with greater depth than photos or texts can reveal.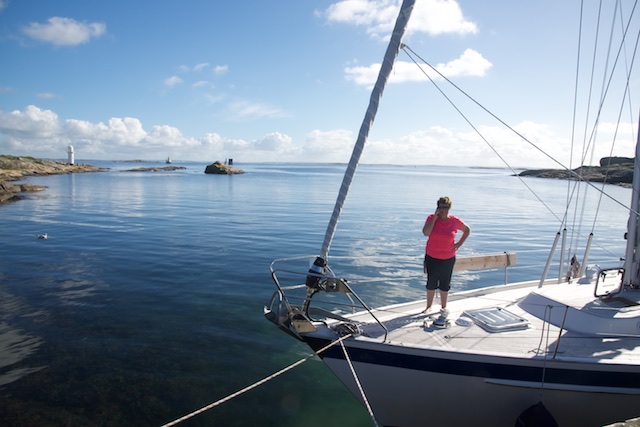 Moored at the island of Vinga: Me calling home to Per explaining what I am just experiencing
.
First of all, it feels as a privilege in its own right, just being welcomed onboard this thrilling, practical, comfortable and highly equipped boat. But it is so much more: It's the atmosphere Leon creates onboard!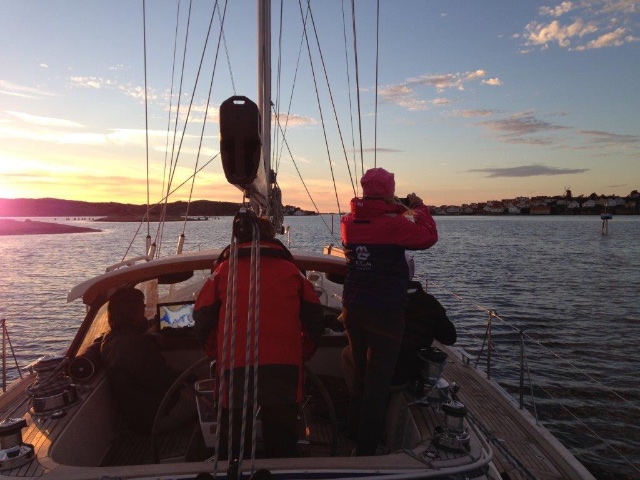 Leon has such a vast knowledge base and can pull out any subject and make it interesting to listen to. So we could choose what to learn on a highly individual level. The best thing was that learning is integrated as a natural part of the experience, always in comfort and style!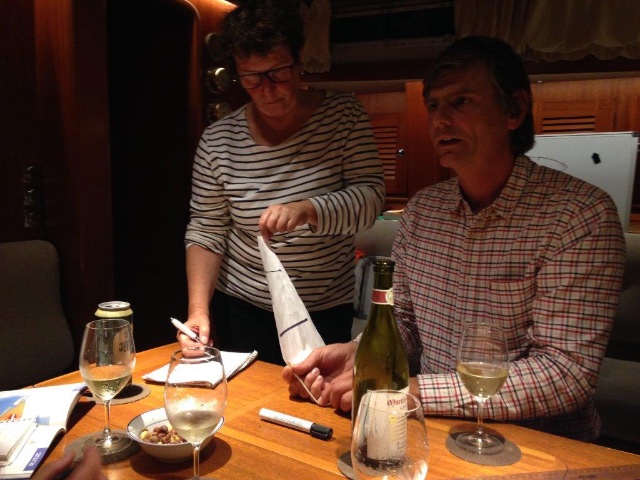 Leon explaining the effects of sail trim to me, while I act the halyard
.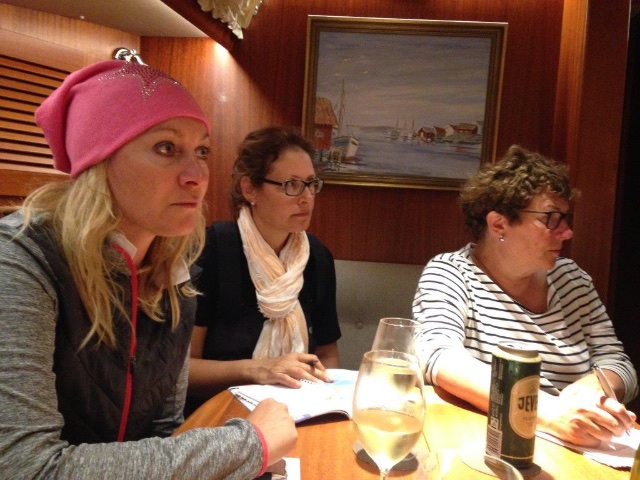 You cannot avoid listening carefully to anything Leon explains, since it is made so interesting! 
Therefore we were able to practice and learn exactly what we felt was necessary for us, while being guided through the vast number of subjects that could be covered as well. And everything was performed in such a stress-less, relaxed and pleasant atmosphere!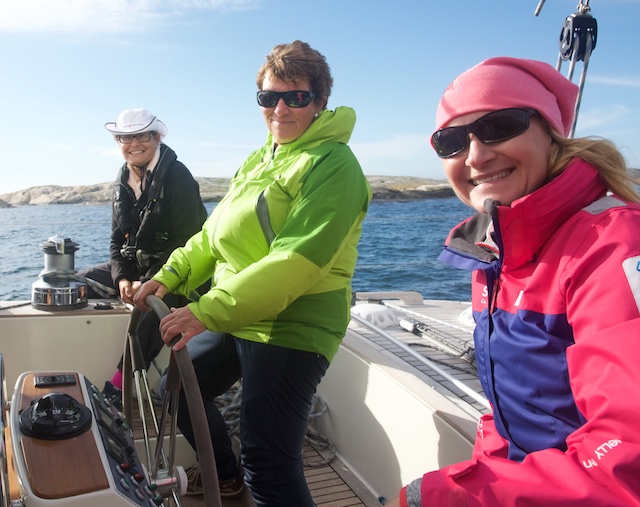 Pilotage through the archipelago 
What makes Leon unique is his extraordinary way to "sneak in" knowledge, explanations and tips in such a pedagogical and good way that we first of all did hardly notice that we were actually learning, and secondly that it is explained in such a fantastic, simple and straight-forward no-nonsense way that it remains in my brain for ever! It is all made so simple and clear to me, when Leon explains.
My goal with this Regina Laska sail training leg was to build up self-confidence and to get a feeling of achievement. This was definitely reached! I also wished to get better in manoeuvring such a big boat in confined space during harbour manoeuvres and understanding how to use a furling mainsail, since we had just exchanged our beloved HR382 and bought a HR42F just weeks before me joining on this Reginasailing leg.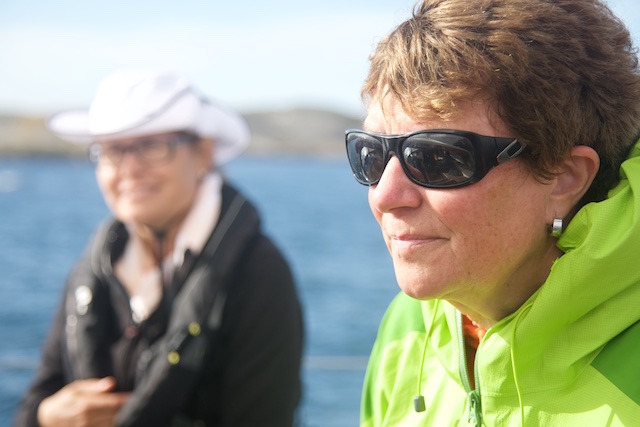 Although rumours had spread throughout the sailing community that Leon offers cruising in Comfort and Style, I was definitely surprised by the fact how much time Leon was spending in the galley, spoiling us with fantastic creative meals! So, the sail-training week became a week of luxurious laid-back holiday for me as well. It was, in other words, an experience on many different levels at the same time.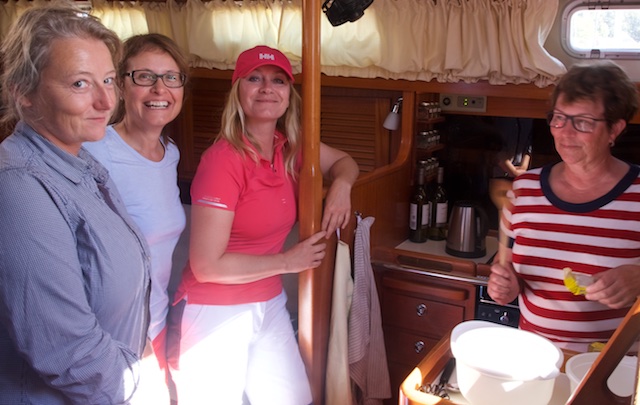 One of the few occasion with me in the galley: Showing the other girls how to bake bread underway
I have owned a boat for over 8 years now and cruised many, many miles with my husband, e.g. all the way to the northern most places on earth that can be reached under sail: I have sailed from Oslo to Lofoten and northern most Norway and even further to Svalbard and Spitsbergen. I have sailed to the pack ice passing 80 degrees north on our HR382. But typical situations with berthing in wind and manoevres in confined harbours, complicated issues and other challenges have so far always been given to the more experienced skipper: Per.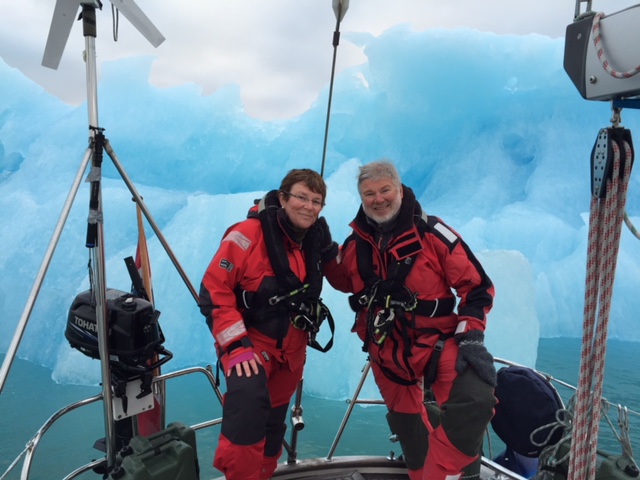 My husband Per and me on our HR382 LYKKEN II having reached the pack ice a bit north of 81 degrees northern latitude on our polar expedition in 2014-15
During the week onboard Regina Laska I was looking for dedicated sailing with a confident, knowledgeable, experienced and calm skipper coaching me in a distinct and clear manner. I found much more than that: The atmosphere! It was so fantastic! And imagine: no hosting, no cooking, no provisioning, no children….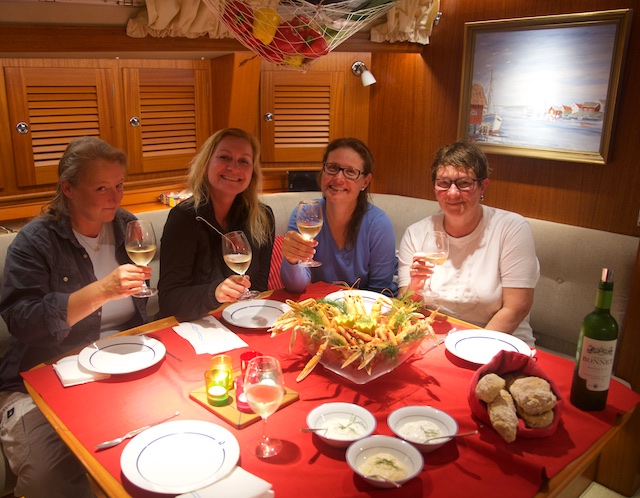 The side-effect of leg 15 was also to be part of a great all-women sailing leg with three highly interesting and pleasant women, of which no less than three had their own Hallberg-Rassy boats and one was a very experienced charter sailor. We complimented each other so well and got along perfectly! Again: Thanks to the atmosphere that is constantly omnipresent onboard Regina Laska!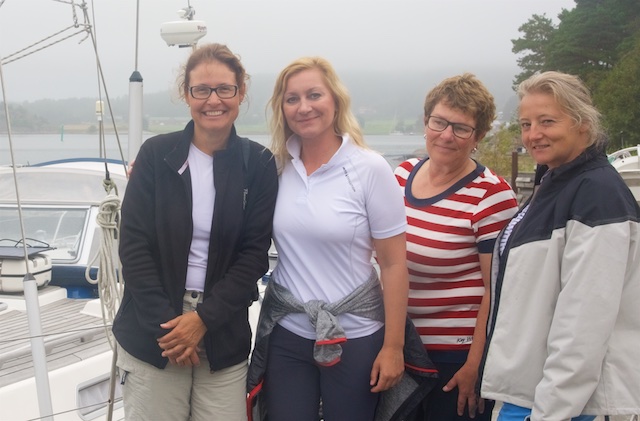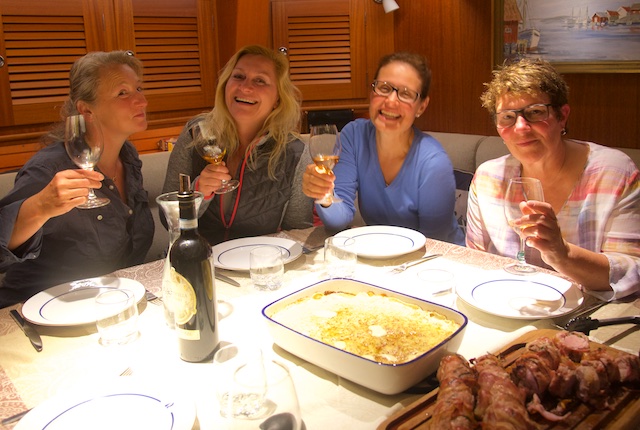 Oh my! We talked and chatted all night long and during the days as well! We had so much fun together! No doubt, together we formed a really good crew having so much fun, and, at the same time, gained so much more competence, skills and self-confidence for each day – thanks to Leon and his beautiful Regina Laska.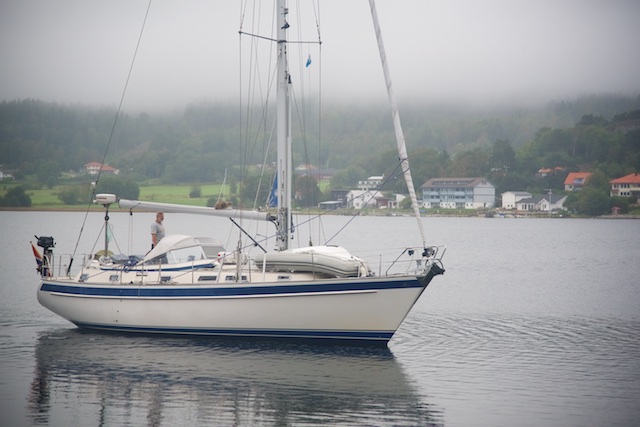 My husband Per gliding in to Vindön at the end of the Reginasailing leg, picking me up on our new HR42F we had purchased a few weeks before the course (observe our cat lying on the boom!).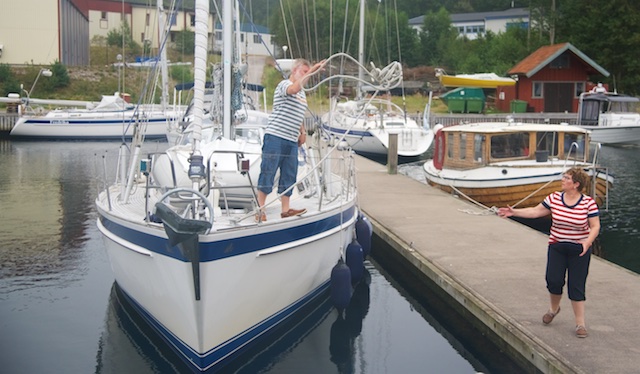 I'm taking the ropes from Per on our new HR42F LYKKEN III. How cool was that to be picked up by one Hallberg-Rassy from another Hallberg-Rassy?! Thank you, Per, for sharing all this with you!
.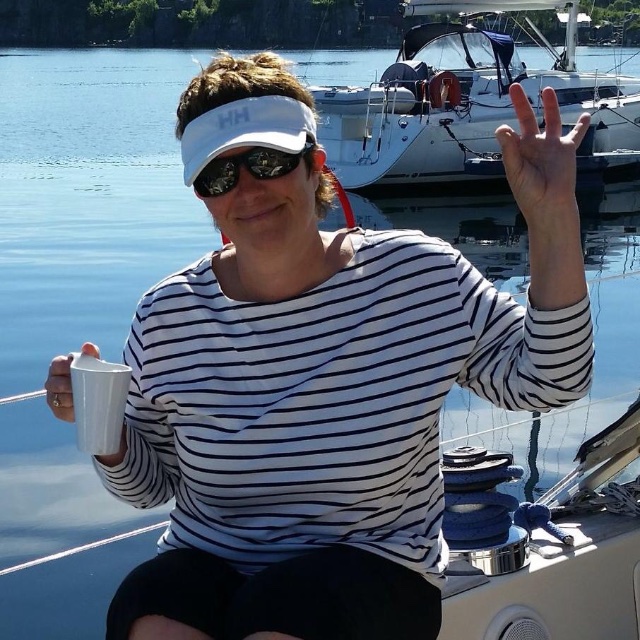 Irene Wiedswang, Norway, sailing on the all-women sail training leg 15-2016 in the Swedish west-coast archipelago