Maike
From the first moment on, I had confident in your boat and yourself. Your orientation around the boat with us gave the first impression and the following safety briefing was very comprehensive and thorough - especially our Muster List was very impressive. 
Your guests may feel your passion to pass on your deep knowledge and experience. We had the impression to have come as guests but left Regina Laska as friends.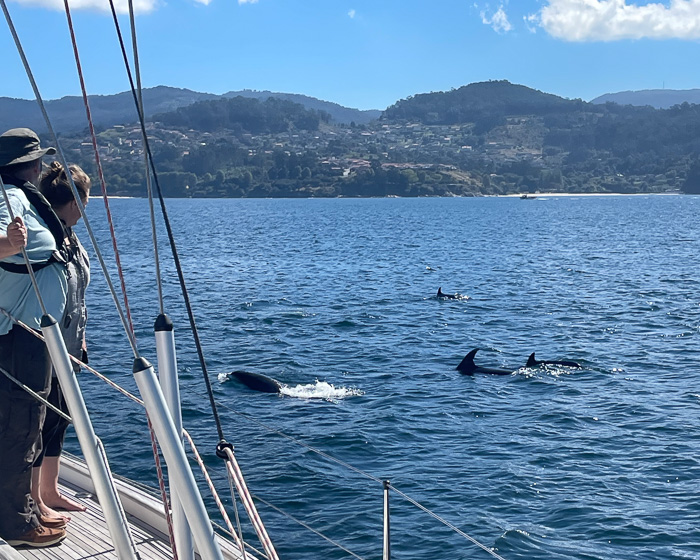 Nach einer langen Anreise hast Du uns soooo herzlich in Vigo empfangen und wird durften zum ersten Mal die Regina Laska betreten und bestaunen.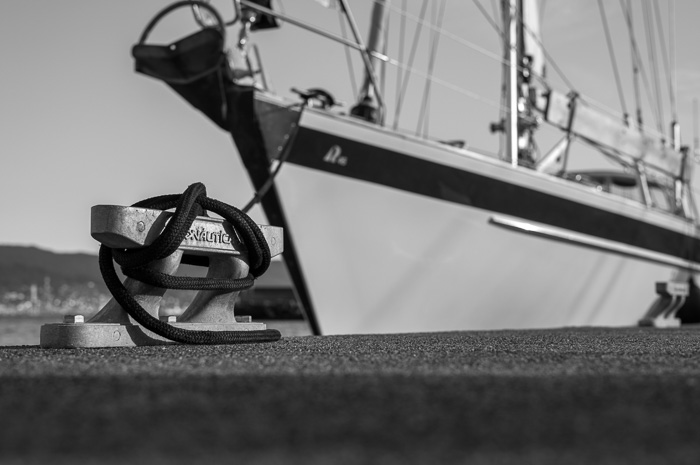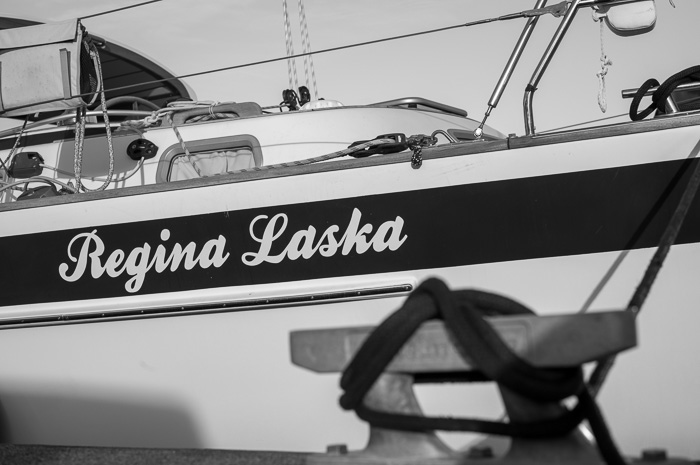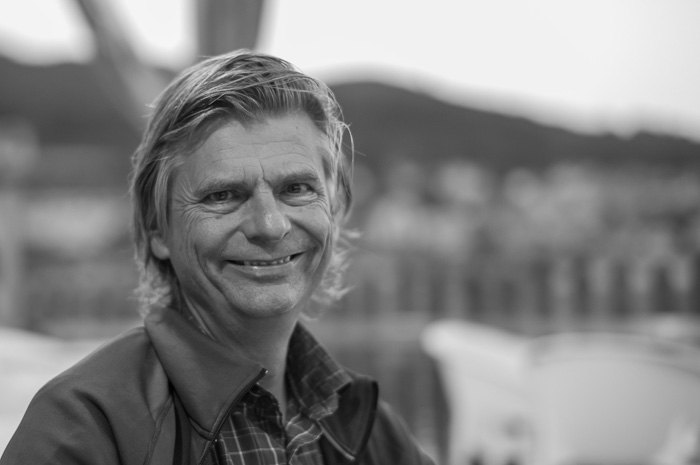 Vom ersten Moment an hatten wir Vertrauen zu deinem Boot und zu dir. Dein Orientierungsrundgang mit uns hat uns einen ersten Eindruck gegeben, dem dein köstlicher Salat an Deck folgte. Die anschliessende Einführung in die Handhabung und Sicherheit war sehr kompetent und ausgereift - vor allem dein "Notfallplan" gefällt uns sehr.
Du lässt andere deine Passion spüren, uns an deinem Wissen und deiner Erfahrung teilhaben. Wir hatten das Gefühl als Gäste an Bord zu kommen und die Regina Laska als Freunde zu verlassen.
Wir durften:
- ankern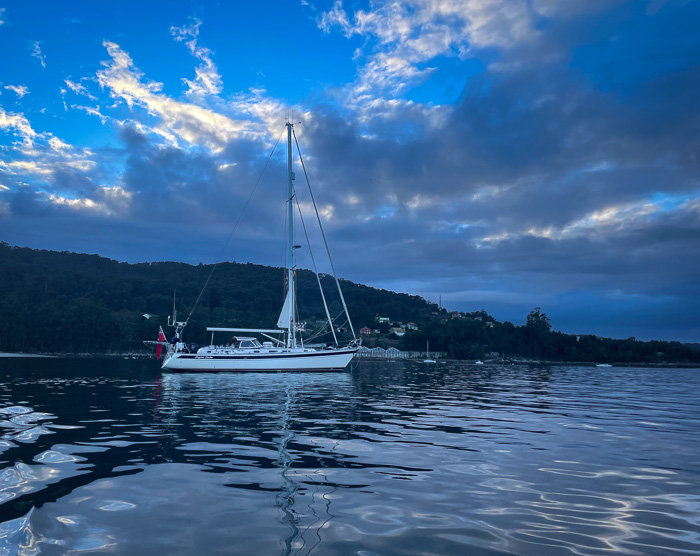 - Naturparadiese erkunden
- Delfine beobachten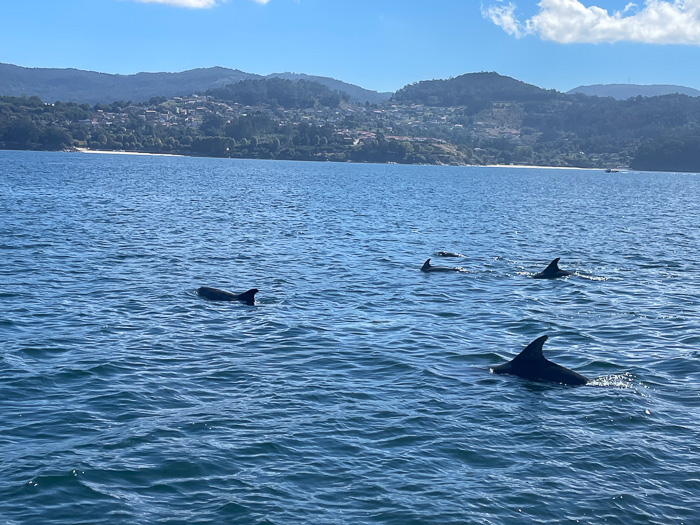 - mitten auf dem Meer Eis essen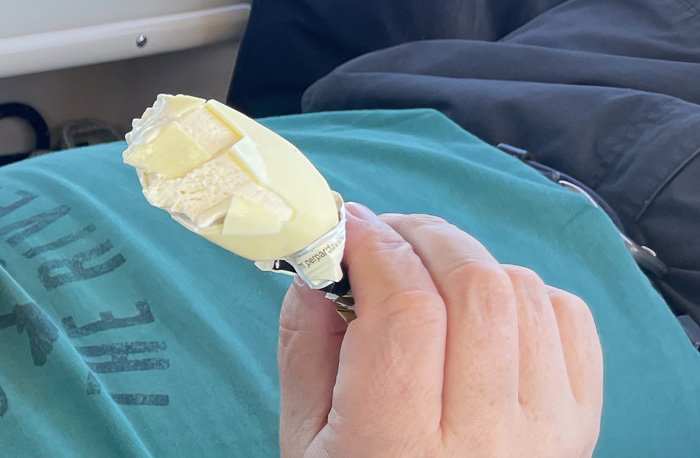 - vom Boot aus im Meer baden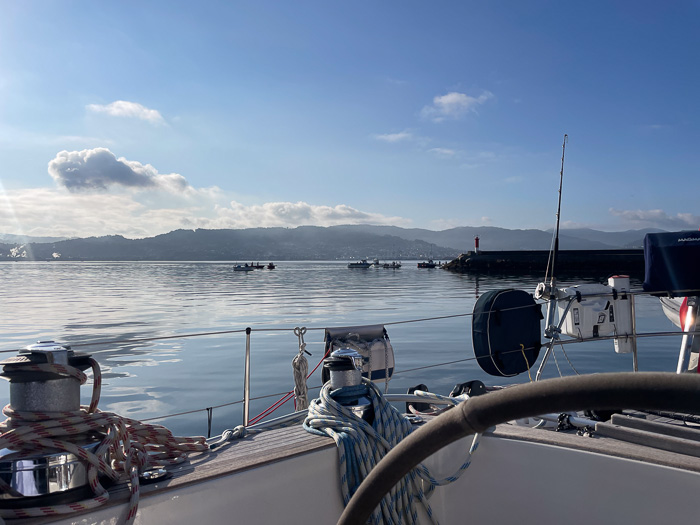 - mit dem Dinghy durch die Bucht cruisen
- dein BBQ an Deck geniessen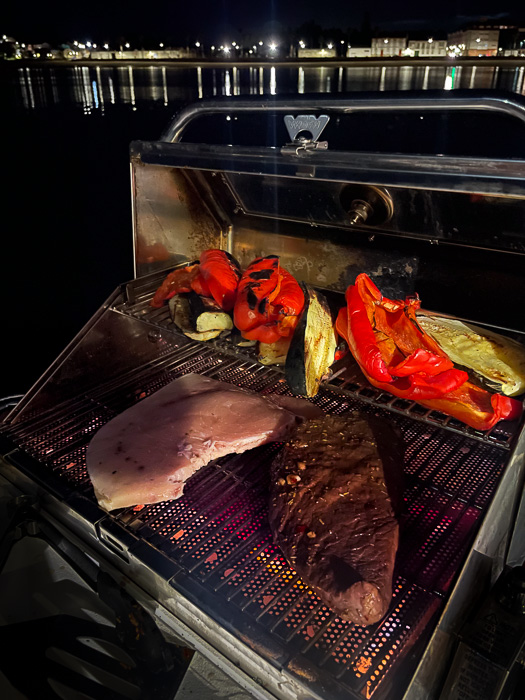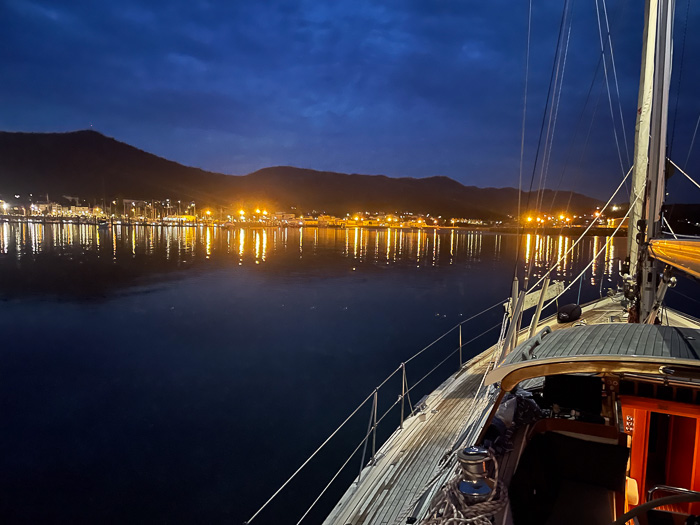 - An- und Ablegen üben (Danke für deine Motivation, deine Geduld und deinen Zuspruch)
- angeln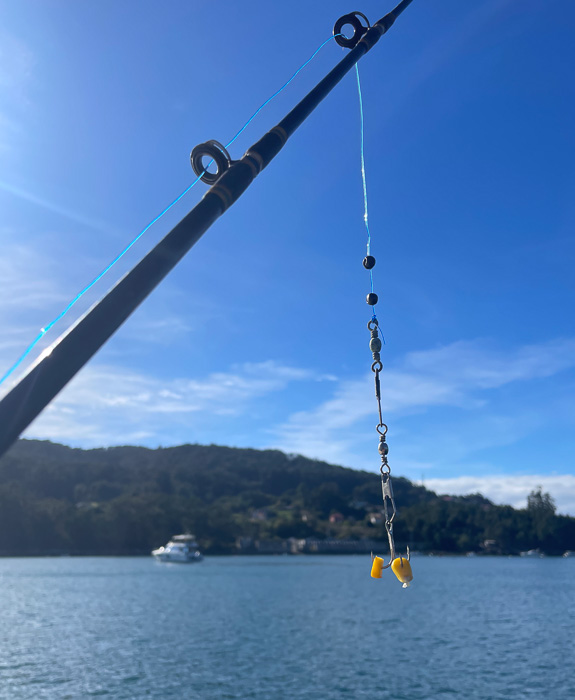 - köstlich essen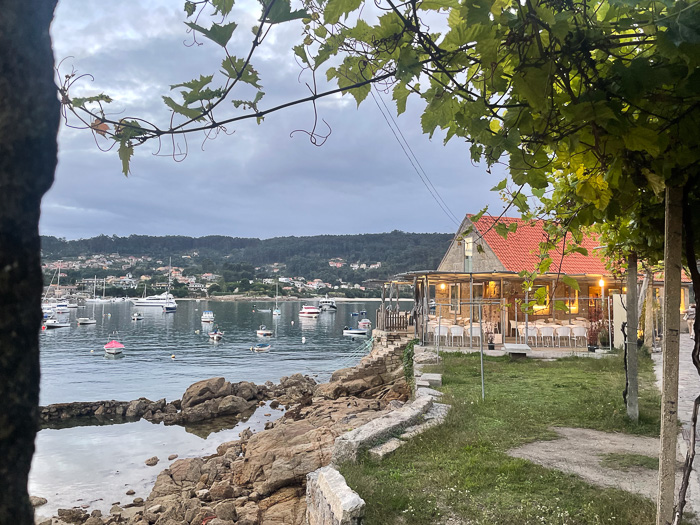 - Dein Miteinander geniessen
- durch Meerengen steuern (Danke für das Vertrauen!)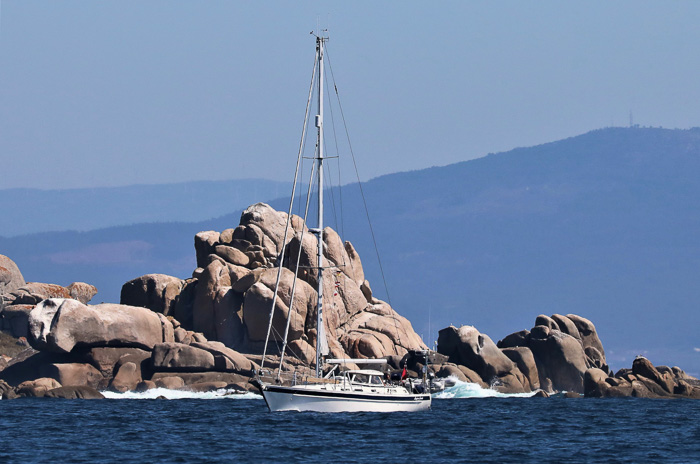 - mit Dir über Leica philosophieren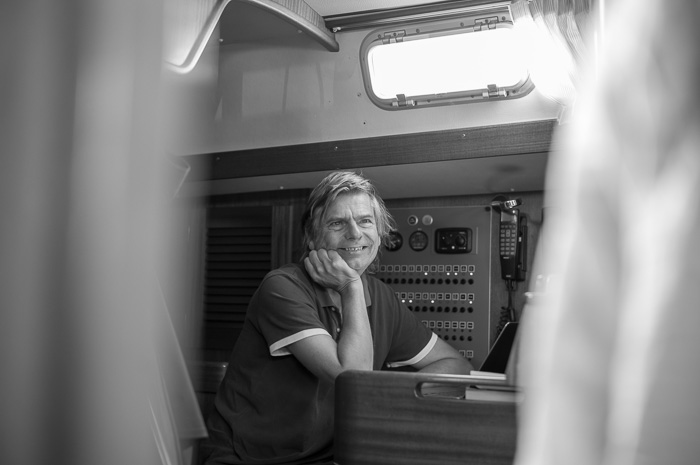 - zum ersten Mal im Leben "Razor Clams" essen
- einen Abend in Muros im Restaurant "Casa Sampedro" verbringen, obwohl das Restaurant an dem Abend geschlossen hatte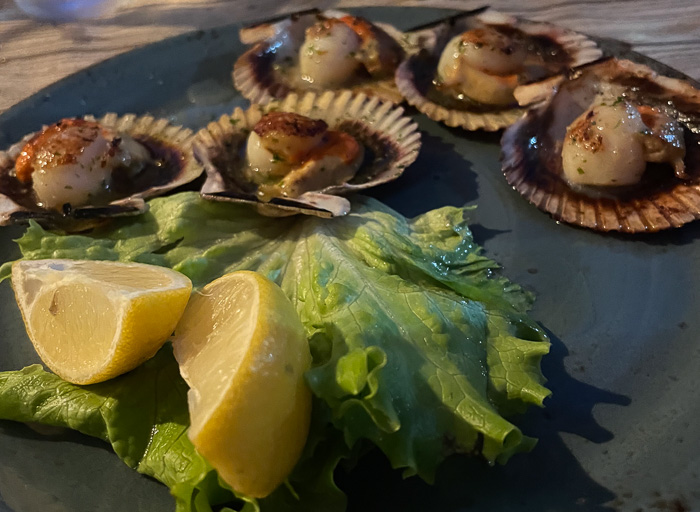 - Seemannschaft praktizieren
- unsere praktischen Segelerfahrungen verbessern und vertiefen
- bei einem Glas Wein über Gott und die Welt diskutieren
- deine Liebe zu Wagner erleben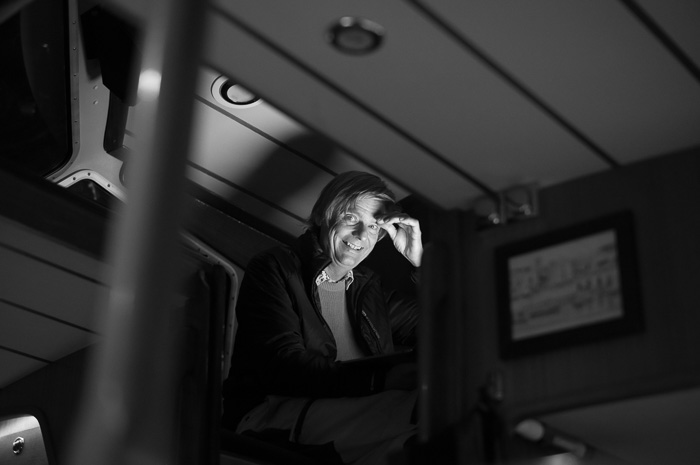 - den Segelschein RYA Competent Crew erwerben
- die Erfahrung machen, dass man auch bei etwas Wind und Wellen segeln kann, wenn man den "Rhythmus" der Wellen, deren Höhe und die Richtung des Windes berücksichtigt
Danke für die tolle Woche in Galizien!
Maike, Germany, sailing Leg 10-2023.
´