Take Yachtmaster Theory in sunny Malta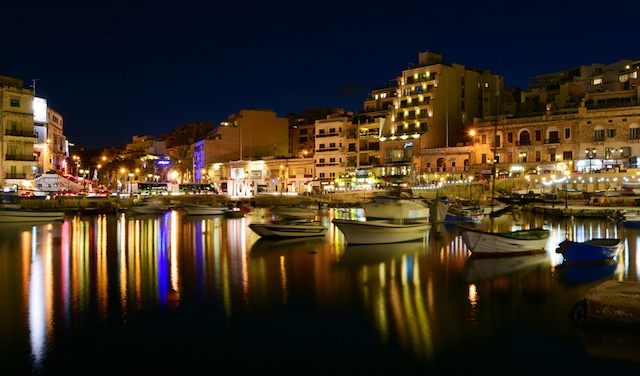 RYA Yachtmaster Theory course
25-29 March 2019
The RYA Yachtmaster Theory course in Malta gives you the necessary theoretical knowledge in order to join a practical RYA Yachtmaster Prep course including the actual exam later during the year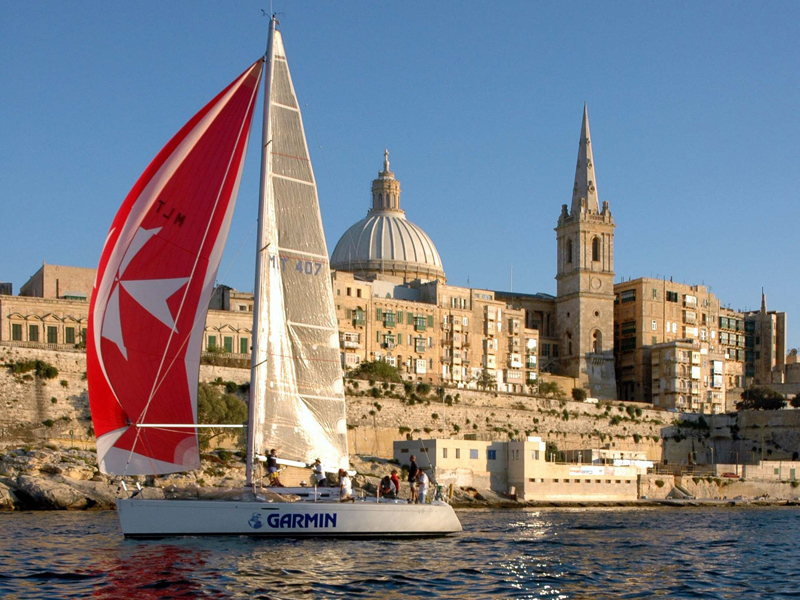 The RYA-System is the most popular sail training programme in the world. RYA students appreciate the hands-on approach and practical-oriented teaching method. The easy to understand lessons are all applied to real-life everyday sailing and thus contain highly useful knowledge. This is not only valid for the practical courses at sea, but to a very high degree also applicable for theory courses on shore.
In other words: You learn what you really do use while going sailing!
Reginasailing now offers its renown courses and fun while learning in a relaxed atmosphere on the pleasantly sunny Mediterranean island. Meet spring and combine learning with a holiday on Malta!
.
.The overall goal of the course is to explain complex issues with a holistic approach and in an easy to understand way. It is thus always my personal ambition that there will enough room for questions, discussions and repetition.
.
The RYA Yachtmaster shore-based course is ideal if you plan to participate on a Reginasailing Yachtmaster Prep course with RYA Yachtmaster Exam later during the year. But obviously, it is also possible to just participate at the theory course without having any ambitions regarding a Yachtmaster exam and just enjoy learning in a small group together with other nice people.
The subjects are as wide as they are important and interesting. Some examples of the hands-on subjects: Tidal Navigation, Navigation in Fog, Buoyage, Lights, GPS and Plotters, World Weather, Rules of the Road, Fire Safety, Distress Signals, Man Overboard, Helicopter Rescue, Passage Planning, Stability etc.
The knowledge you gain during the course is highly beneficial when you do anything from bare boat chartering to cruising on your own boat. At the end of the course you will be able to prepare a passage plan, which is one of the pieces you need to hand in to an RYA Yachtmaster examiner, should you target the Yachtmaster Exam in the future.
For more information on the syllabus, see here.
.
The course combines a pleasant holiday in the Maltese sun with interesting lectures about sailing and voyaging at sea and helpful exercises for you to practice on charts. But please do not compare this to any form of old fashioned "school"! This is all for fun and we do this together as a group, expanding our joint knowledge on sailing, boats and navigation, enjoying our time together asking and answering questions about our passion: Sailing! This is valid for the course itself, as well as during pleasant evening dinners, sharing experiences, plans and dreams.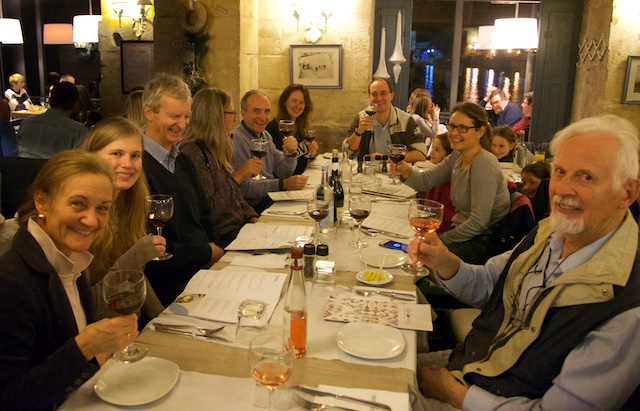 An evening at Picolo Padre close by
It might be of special interest to some that while the course is held in English, subjects can also be explained in German. Therefore, this course is especially popular amongst German speaking sailors from Switzerland, Austria and Germany where you get a chance to brush up your English at the same time!
Coures date:
The dates:
Yachtmaster Theory course 2019: 25 – 29 March 2019
Number of participants:

In order to grant the exclusive character and an individual and efficient learning experience, the number of participants have been limited to around eight students.
Price for the course:
EUR 790 p.p. plus travel, food and hotel
Price includes course notes, training and exercise booklet, training charts, assessment test,  RYA certificate for the RYA Coastal Skipper/Yachtmaster Shorebased course.
Please bring: pencil, eraser, colour pens, notebook, divider, course plotter
Hotel:
Our normal venue, Hotel Juliani, is undergoing a major refurbishment in 2019. Therefore, in 2019 we will stay at the Corinthia Marina Hotel nearby, which is an equally pleasant hotel, offering similar service and standard at the same price. Rooms have been upgraded to be with sea-view for the same price. The conference room is somewhat larger. The Hotel is situated directly by the sea and offers great opportunities for combining your RYA theoretical sail training course with holiday.
Standard single room: EUR 115 per night including breakfast
Standard double room: EUR 125 per night including breakfast
Lunch/Dinner/Coffee:
Lunches are planned, but not necessarily, to be enjoyed jointly. Some wish to have a lunch break on their own, which is fine. Often lunches are great fun, I must admit,  joining in for more talks about our joint sailing dreams… I have agreed with Corinthia Marina Hotel that they offer a lunch package for EUR 20 pp on their terrace in the sunshine overlooking the sea (or inside should we prefer). Coffee breaks are offered for EUR 5.50 pp including coffee, tea and biscuit. We can decide later what services we wish to take advantage of.  Nights are spent freely or jointly, all depending on our mood and desire day by day. I can definitely recommend a visit to Valletta (the capital of Malta and a World Heritage Site) and enjoy the fantastic atmosphere of this European Capital of Culture 2018.
Flights:

Malta is one of the easiest places to fly to from all over Europe. Air Malta, Lufthansa, Ryanair are just a few of the many airlines that fly into Malta several times per day.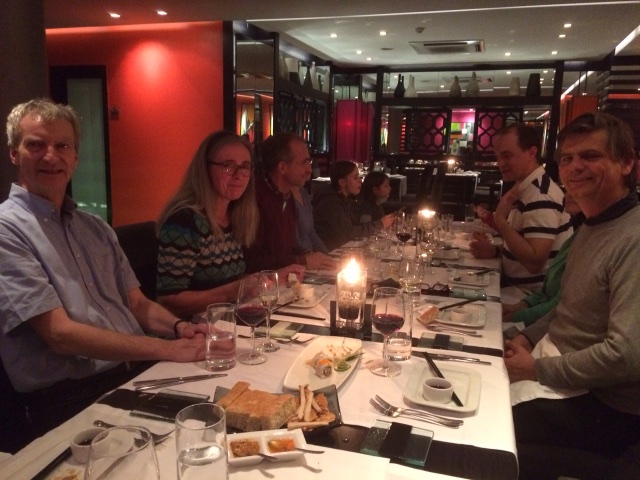 The final dinner at the award winning restaurant Zest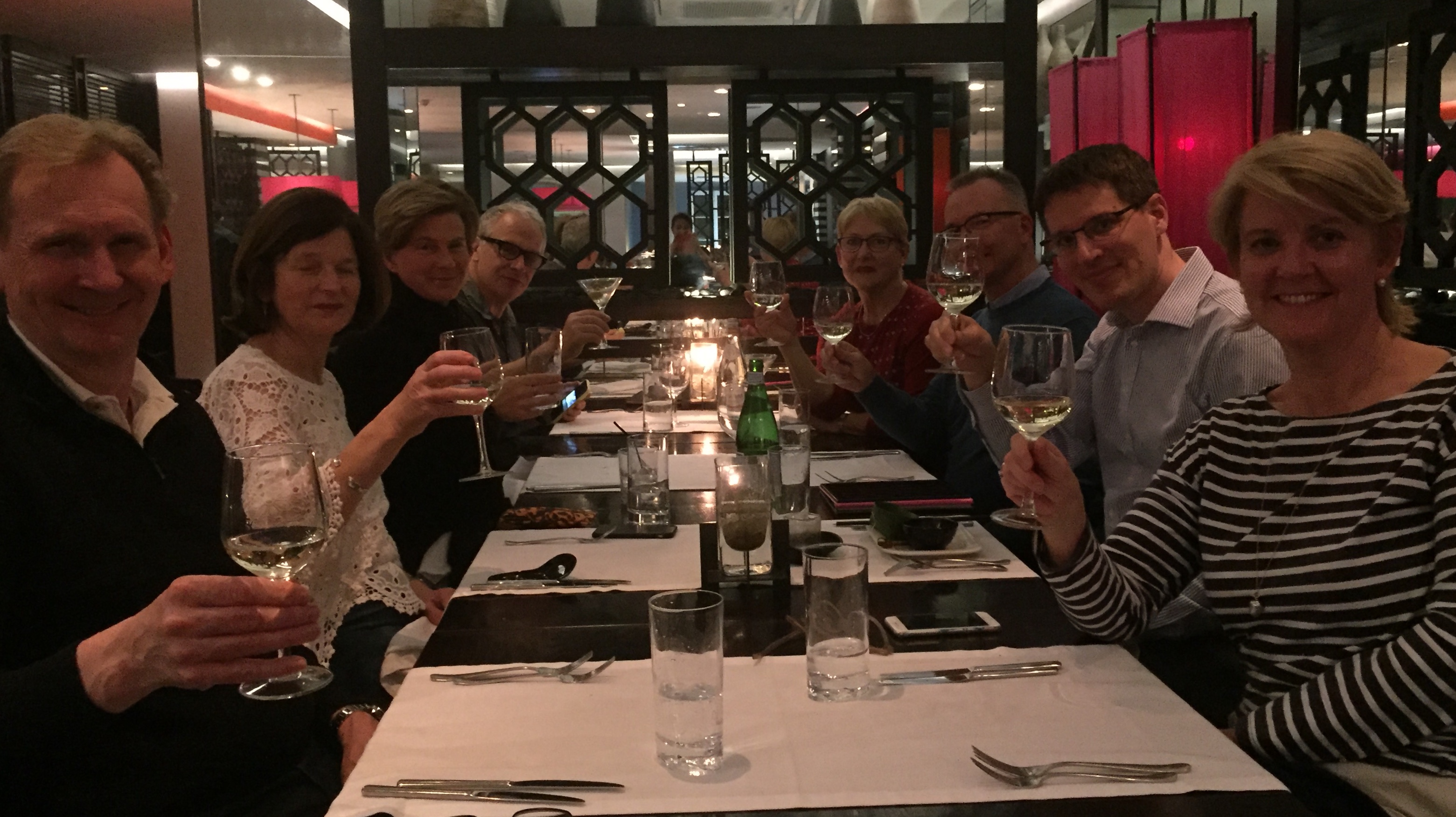 An RYA shore-based sail training course with Reginasailing in Malta is certainly something very special, situated in a venue so maritime and so stunning! Combining learning the theory behind cruising in Safety, Comfort and Style in a positive atmosphere and enjoying a couple of days of holiday in an extraordinary environment is what this week is about.
Preparation:

It is important to come well prepared to the course. For more information on the curriculum and suggested books to read and study prior the course, see here. While most subjects will be gone through and explained in the course, at the very minimum please study the Collision Regulations (ColRegs) prior to the course.
Show your interest already now:
It's still some time to go until March 2019, but bookings are coming in quickly. I advise you to book early, especially if you consider taking your Yachtmaster onboard Regina Laska in the future.
Please contact me, preferably including some short information about yourself, if you are interested to participate in one of the upcoming theory courses.
What previous participants say: