Jenny Schulz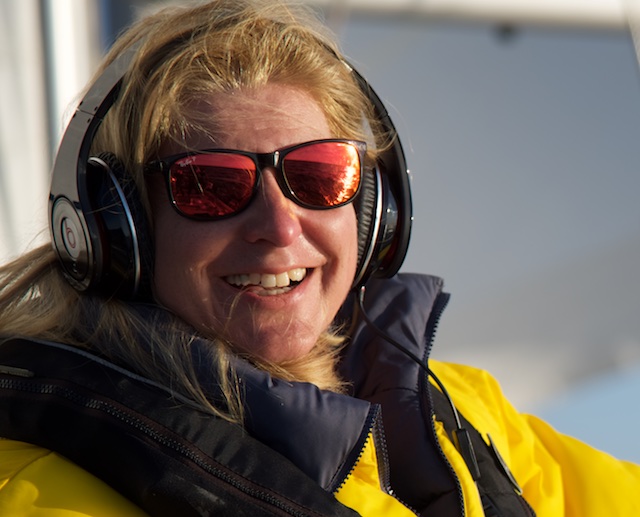 How shall I grasp this unforgettable experience? The atmosphere, the fellow crew-mates, the learning and the immense beauty of nature…?
This is what my senses recall: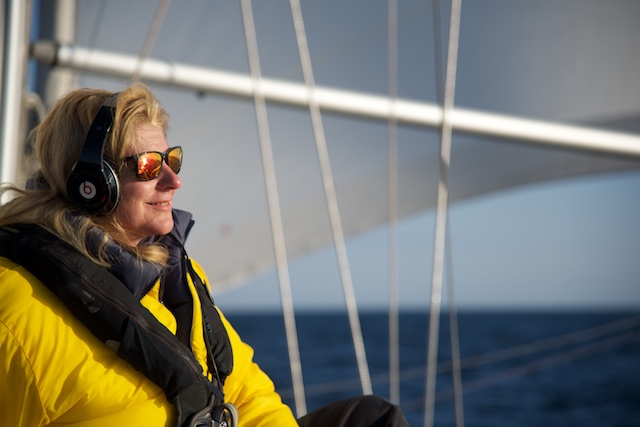 Senses of sounds: 
Waves, clapping of sails, spinning of winches, scratching VHF voices, suitable music and the sound of low-voiced discussions on technical solutions, reflections on life, shared advice and so much happy laughter!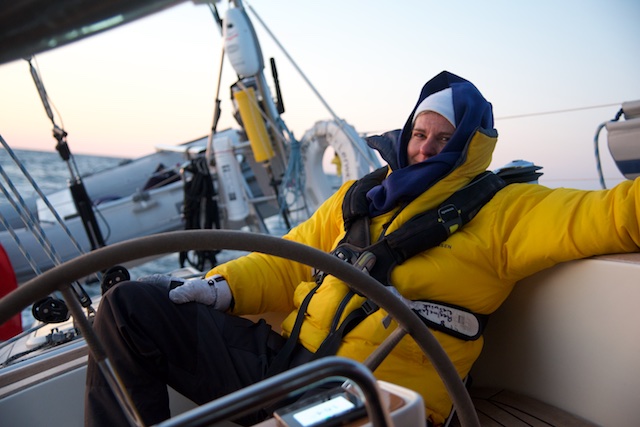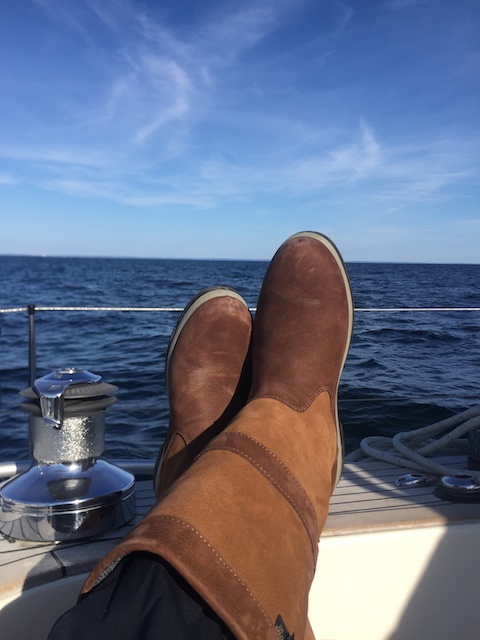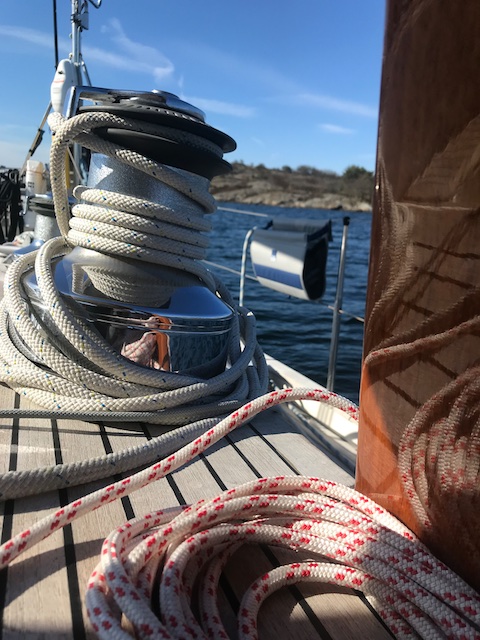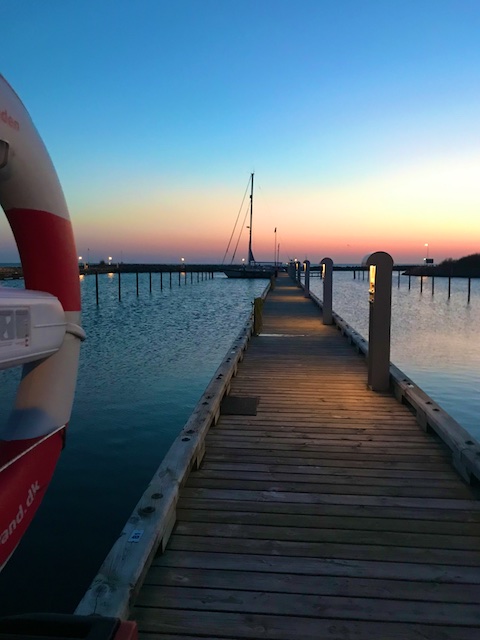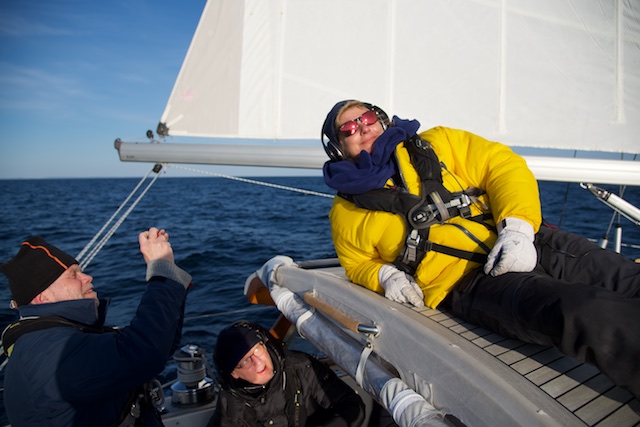 And Leon's engaged, clear and calm voice when he under way explains interesting theory or suggestions of improvements in his wonderful pedagogical way.
Senses of smell: 
The smell of salt, freshly brewed coffee. And the unexpected smell underway of a most delicious lobster soup! Or the great lunches with coriander and coconut! And, of course, the glorious smell of luxurious oil spreading in the sauna, while enjoying the Steam SPA, calmly anchored in a magical natural bay at anchor at sunset.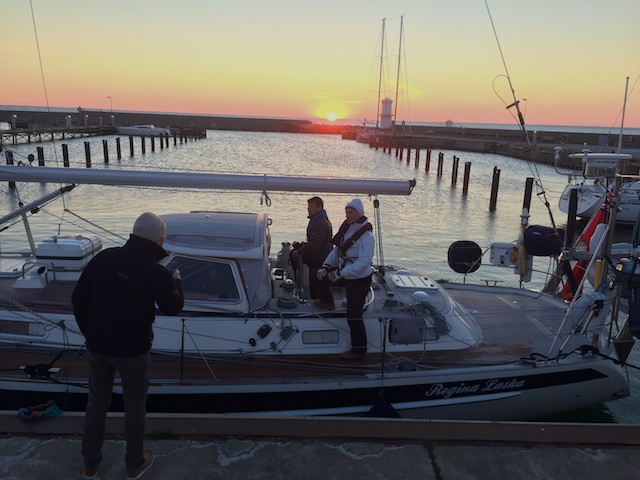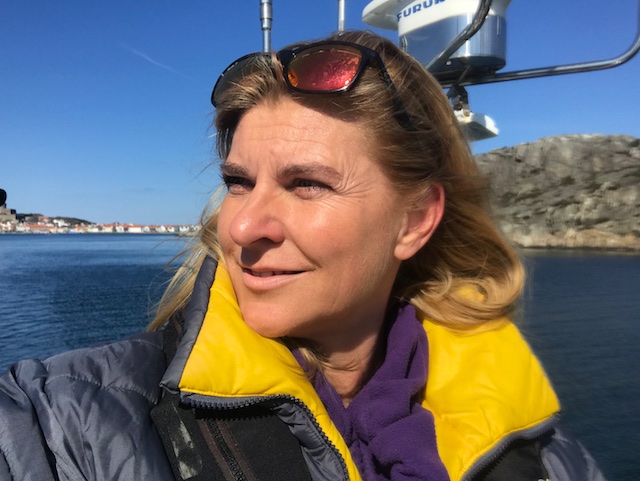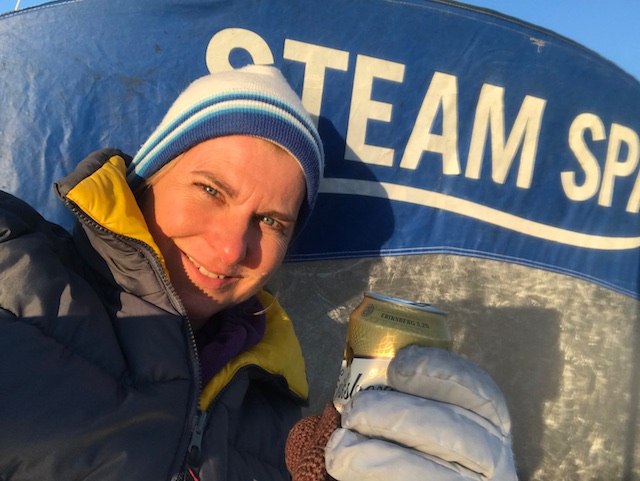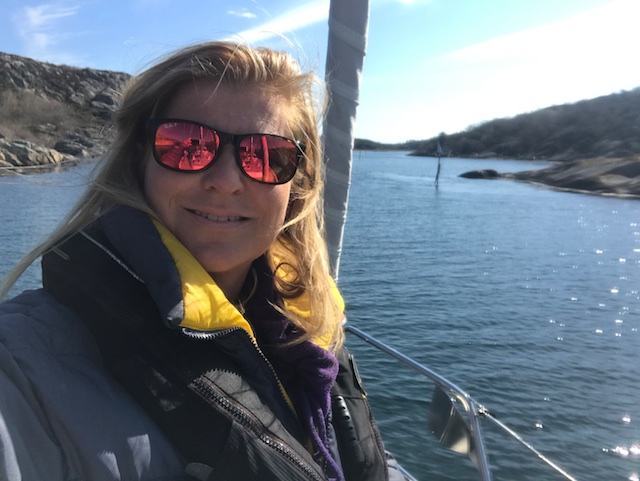 Senses of taste: 
Te taste of sophisticated dinners when berthed at harbours with scents of best wines or a dram of whisky. Taste of chocolate, sweets or, not to forget, the dry but effective seasickness chewing gums sometimes needed during first hours J. ("Superpep")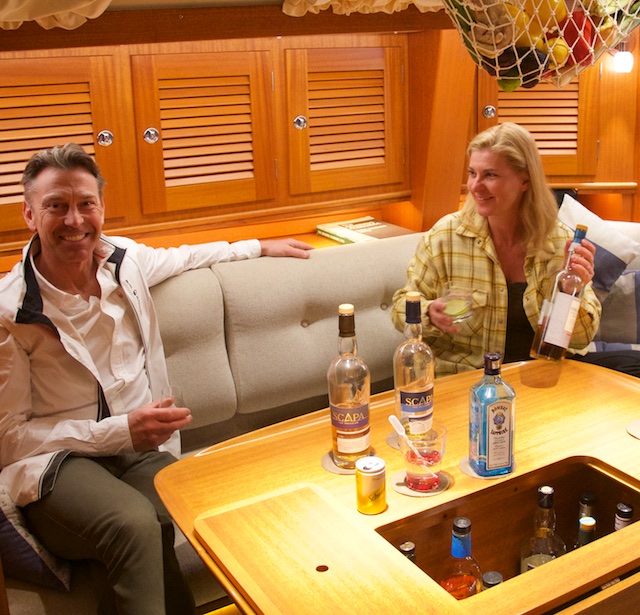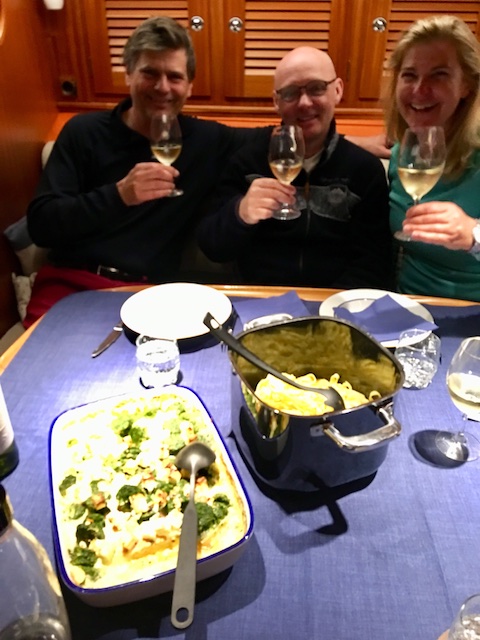 Senses of view: 
The wide sight of filled air. The endless horizon or exciting coastline. The rich wildlife and fauna, the night view of all vessel lights. And of course, the humble view up along the well-balanced sails which carry Regina Laska with the power of natural elements.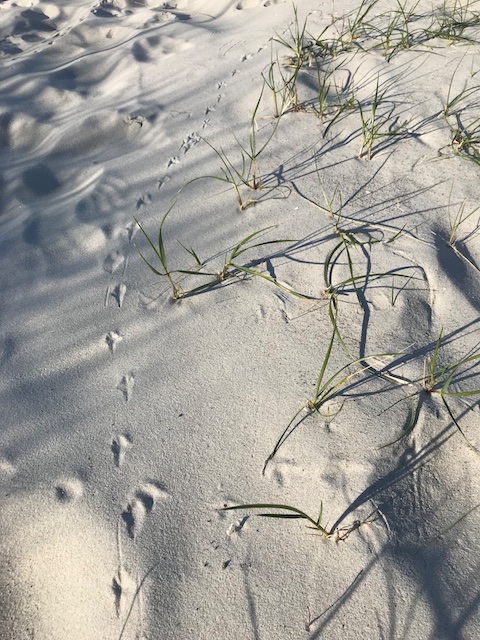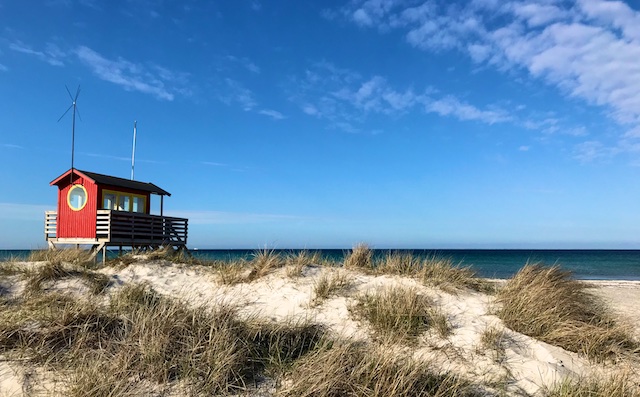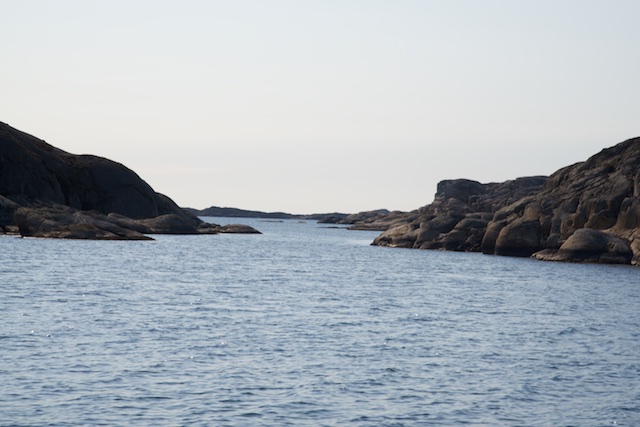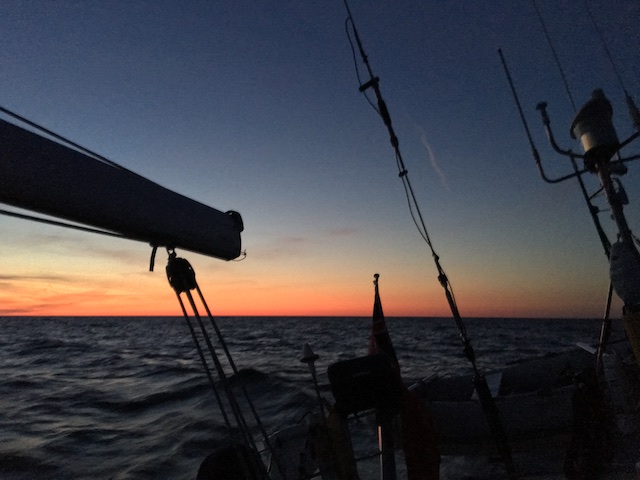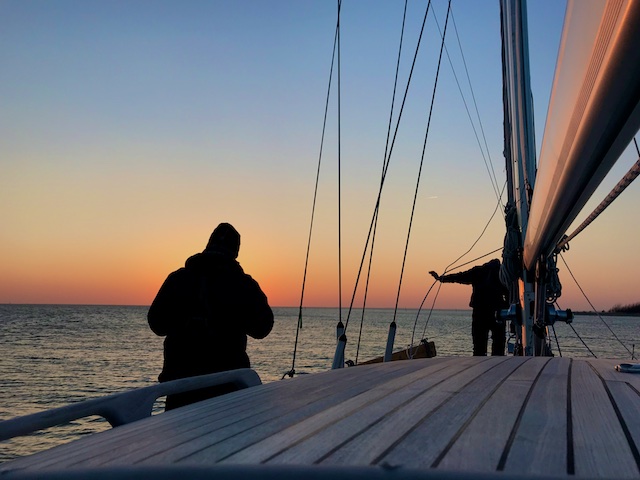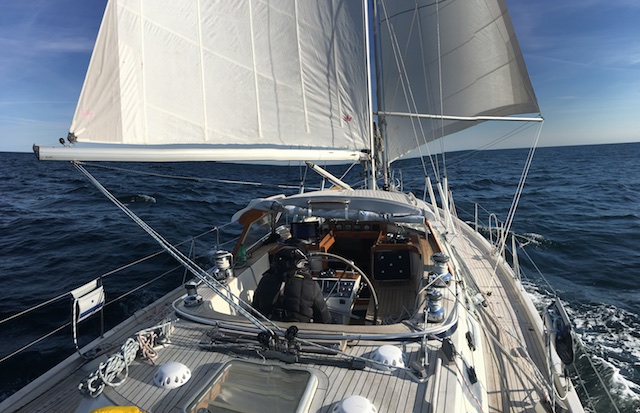 Senses of soul: 
This so often sought-after but seldom found deep feeling of life. The intense rush of happiness. The endless satisfaction of well-being on Regina Laska. The inner calm.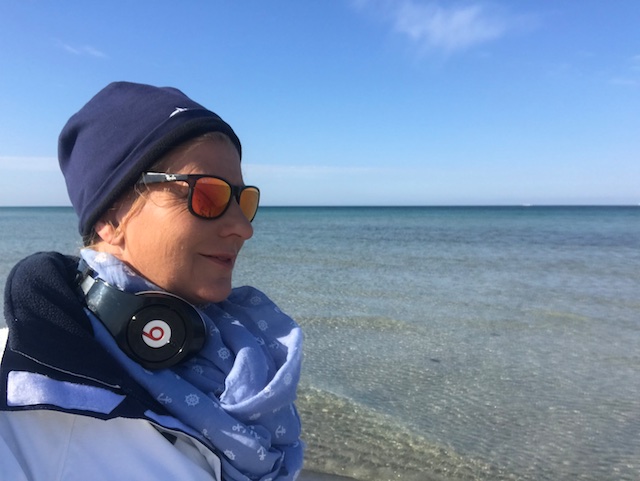 Dear Leon, all this sensuality, this happiness and relaxed existence is thanks to you: You create more so much more than sailing! You create life, it feels! You take so perfectly care of your guests to melt into one large Regina Laska Family.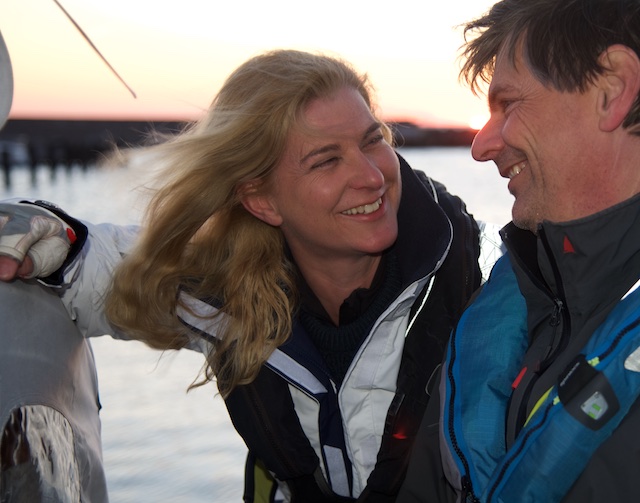 I feel safe, comfortable and stylish, but especially happy and free.
Jenny Schulz, Switzerland, my beloved sister sailing leg 1-2019 from Vindön, Sweden, to Neustadt, Germany.