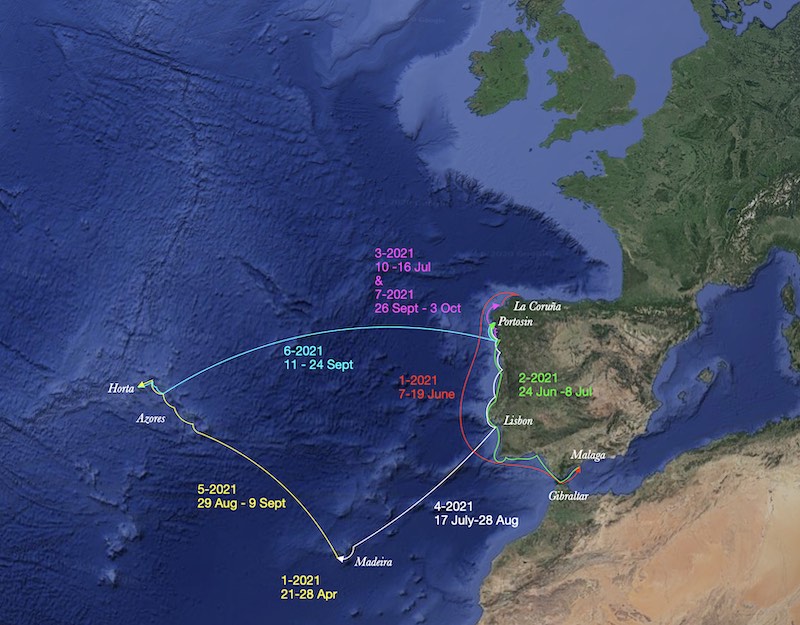 Itinerary 2021
  My ninth season: Rescheduled itinerary due to Covid-19.  

After a very relaxing (and I must say very, very pleasant!) sailing season of 2020 with guests – despite Corona! – I was originally planning to sail north into high latitude adventures. Instead, we will now begin the season later in the year and explore the Atlantic islands. 
In 2021, we will start in La Coruna, Spain and then sail to the Gibraltar on a non-stop 600+ RYA Yachtmaster Ocean Qualifying leg, continue to Malga and head back leisurely via Portugal. After an all-women leg in Galicia, we continue on a couple of private leisure legs to Madeira and the Azores before we sail back to Galicia where I end the season with one a Galicien leg.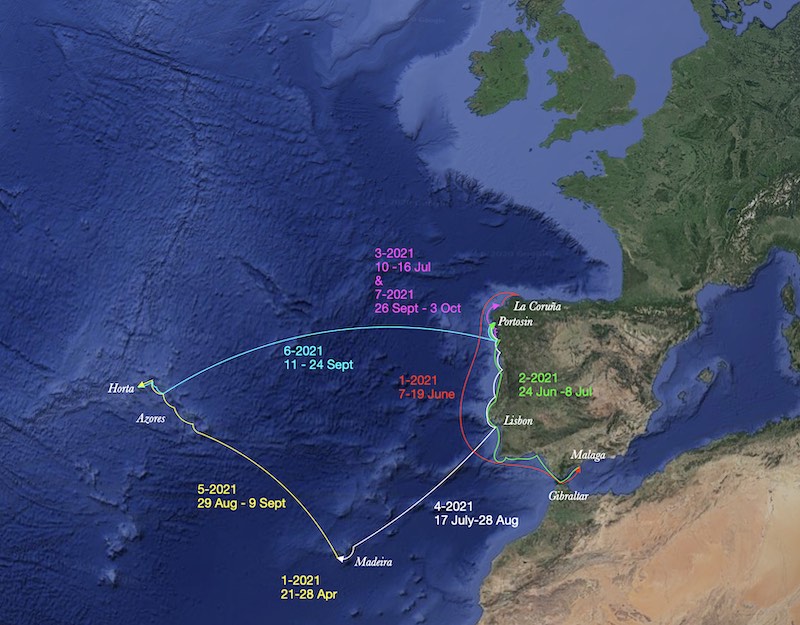 Things change frequently during these Covid-times so please don't hesitate to contact me if you are interested, since there might be late cancellations this year due to Corona.
Each below leg is different. Some are RYA sail training courses, others are ocean passages and yet others are just intended for a relaxed holiday sailing.
Whom you sail with is just as important as the leg itself, please send an e-mail as personal as possible and I will try my best to offer you a leg that suits your expectations, experience and fellow crew members!
Re prices, please click on the corresponding leg. The price is given at the bottom of each description of the leg in question.