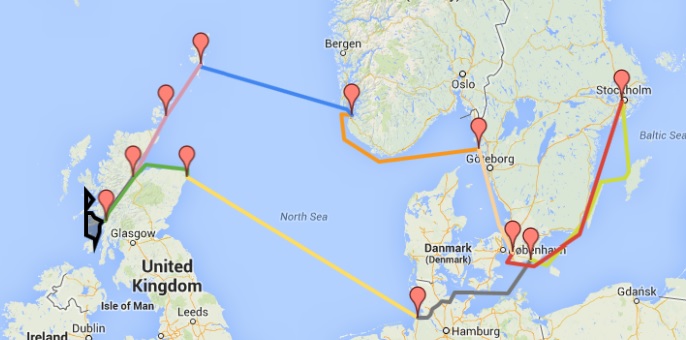 Itinerary 2016
  It is never too late to learn how to sail and you are never fully perfect. There are sail training courses for everybody.
2016 takes us from Sweden via Germany to France and to the South Coast of England where we will offer Competent Crew, Dayskipper, Coastal Skipper and Yachtmaster Prep Courses. From England, we continue to Bretagne, cross the Bay of Biscay to Spain and enjoy the atmosphere in Galicia and continue onwards to Portugal. An RYA Yachtmaster Ocean qualifying Leg takes us back nonstop from Porto in Portugal to Lymington in England. From there we continue back to Germany via France and Holland and finally back to Sweden, where we end with yet another of the popular all-women sail training weeks.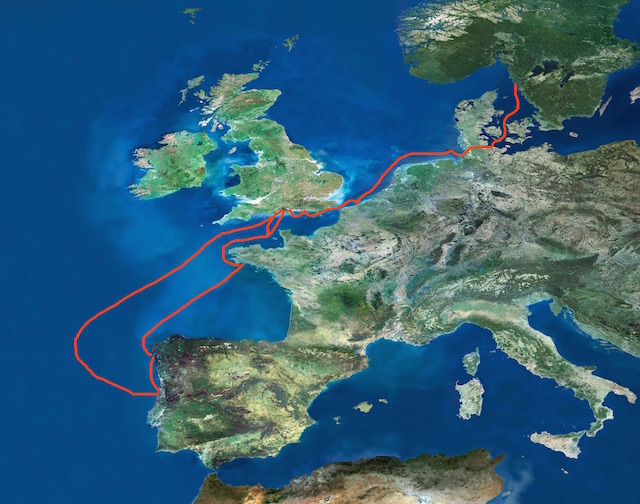 Many guests from previous years have already booked a berth for the coming year, even long before it was known where exactly we would sail. This, as well as the fact that I take a maximum of 4 guests onboard my Hallberg-Rassy 46, has unfortunately lead to the situation that more or less all berths have been sold out even before the itinerary has become public.
If you are interested to join on a Regina Sail Training Leg for 2017, we recommend that you get in contact early.
Please click here to send us an e-mail.