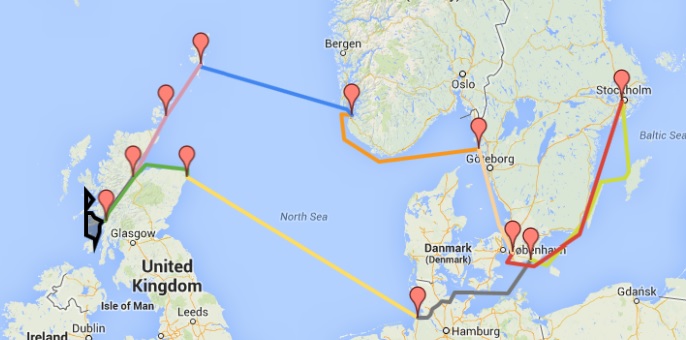 Itinerary 2018
  It is never too late to learn how to sail and you are never fully perfect. There are sail training courses for everybody. Or just join to relax!

For my sixth year taking sail training guests onboard Regina Laska I received several times more applications than I have available berths. All applications that were e-mailed during the last year were a joy to read, detailed and emotional. For sure, it was a difficult task to allocate as many as possible for the desired legs and pair them together in order to build pleasant crews.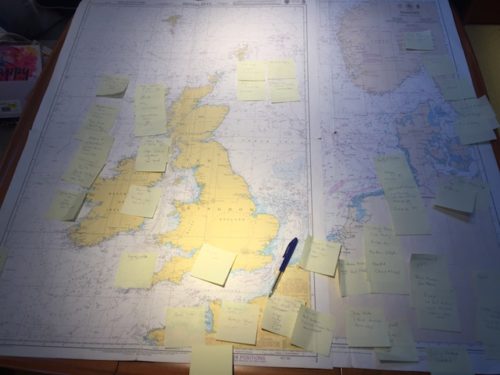 2018 takes us from Sweden via Germany to France and to the South Coast of England where Competent Crew, Dayskipper, Coastal Skipper and Yachtmaster Prep Courses are offered. From England, we continue by crossing the Celtic Sea to Ireland and explore the thrilling southwest coast of Ireland. Cruising Scotland has been very high on the requested list, and so we will spend some time here, offering whisky tours or just to enjoy the scenery of Scotland and practicing tidal navigation.
Part of the Scotland tour will take us to Orkney, Fair Isle and Shetland, before we cross the North Sea over to Norway. From here we cruise the Norwegian coast to Sweden, where you will find sail training legs in the beautiful Swedish archipelago.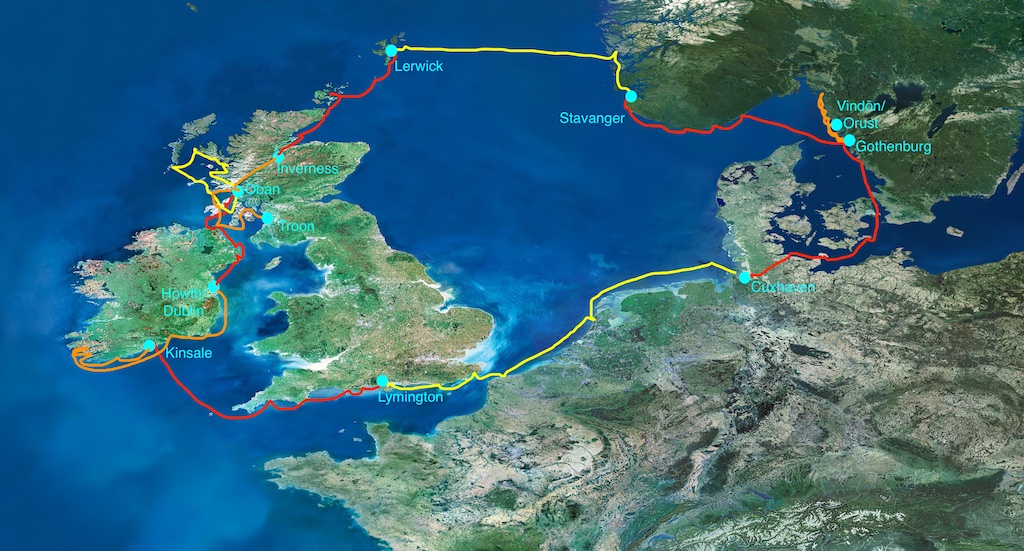 If you wish to join on a future sail training leg, please do not hesitate to e-mail your interest. Please click here to send me an e-mail.