Leg 13/2018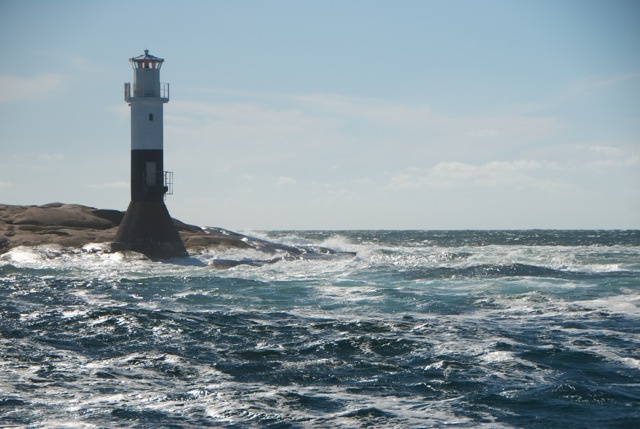 Leg 13: 12 – 19 Sept, All-Women Sail Training, Göteborg – Göteobrg, 150 nm
There is hardly anything more wonderful than cruising the Swedish archipelago in late summer, with hardly anyone else doing the same, since most Swedes seem to consider the sailing season being over. While we have to be aware of the fact that weather might be somewhat unstable, I have been lucky in previous years to have wonderful weather in September.
We will sail through the picturesque fishing villages on our way north from Gothenburg, doing a lot of sail training, manoeuvres and navigation training, as well as having a lot of fun together. Probably, we will pass by Ellöls, where you will be able to see how the new Hallberg-Rassy boats are being built in the yard.
What is better than letting previous participants explain how they experienced their all-women course? Please therefore see the testimonials of Kathi, Mia and Esther, for example who sailed on the all women-sail training course in the Stockholm archipelago. Or read about Margret, Antje, Anna-Lisa, Dorothee, Julie, who all sailed on the all-women sail training in Galicia. Or read about Ursula and Inger-Johanne, who sailed on the all-women leg in The Solent. Or read about Irene, Laura, Esther, Nicole, who sailed on the all-women legs on the west coast of Sweden. This is the leg we are repeating here as Leg 13-2018.
Please also read the voice of Esther's husband Michel after his wife returned from the course.
I hope these testimonials give a good picture how it is to sail on an all-women sail training leg onboard Regina Laska.
Please also enjoy the below photos showing the wonderful cruising ground we will be sailing in.
You do not need very much sailing experience or knowledge to join. An interest in learning to sail is more than enough. The rest we discover, learn and enjoy together as a team. Having fun while sailing is paramount and we will mainly be sailing in sheltered  waters in safety, comfort and style.
I am sure you will learn a lot about the lifestyle of sailing and return with a feeling of having built self confidence while having fun. There will be a lot of talking about blue-water cruising, I am sure, as well as covering topics such as safety, weather, storage and victualling, sail trimming, etc.
Re weather, obviously, we cannot guarantee anything, but in most cases, as the photos show, very often the weather is quite nice.
As we say in Sweden: "Summer is the best day of the year!"
As a Swede, you are never quite sure, when this day occurs. It could be in July, but just as often May or September… Of course, statistically, you will find lower temperatures in September than in July, but if you ask the ordinary Swede about weather around Midsummer, you will get rolling eyes expressing rain and gale.
It is a bit of gambling, just as it is sailing in Scotland or Norway. However, if you don't expect too much heat, you will be surprised how wonderful sailing in a deserted archipelago can be, where you have all the fishing villages and the nature by yourself.
I have held sail training legs in September on the west coast of Sweden many times, and all the enclosed photos were taken in September and October! You could argue I only post photos of sunny days, which might be true, but with a little luck, this is exactly what we will be getting. Just please don't complain if we won't have it every day!
This is the leg for pleasant sailing in sheltered waters, taking the days as they come. We can do as many navigational or berthing exercises as we please and for the rest, it is pure pleasure!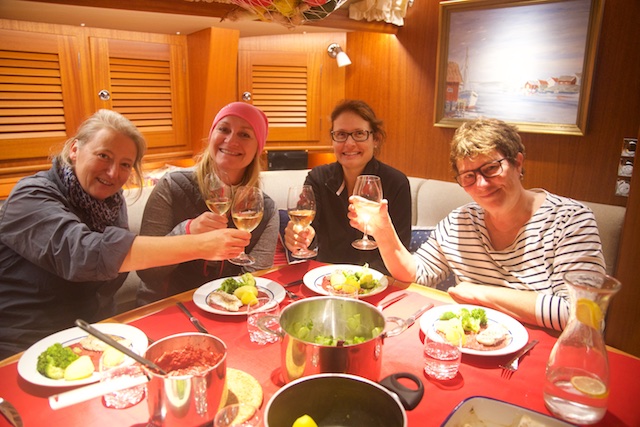 The leg is a mixture of small coastal towns, the big city of Gothenburg and the picturesque fishing villages on the islands north of Gothenburg. The good thing with this leg is that, even though we might be "out there", we can always choose whichever port of refuge to sneak into, should it become too uncomfortable. There are many options along the way and safe haven is never far away.
I have been sailing in this archipelago since I was 10 years old. If you do your maths, this means 43 years… I'm really looking forward to showing the area of Bohuslän to my guests!
Price: EUR 2060 per person including all food consumed onboard, harbour fees, diesel etc plus visits to restaurants (if we find any open)