RYA Theory courses by Skippers Online
Online Dayskipper and Coastal Skipper courses
Study at home in your own pace. Fresh-up your expected pre-course knowledge before joining a Reginasailing RYA theory course in Malta taking you to your next level of seamanship. Get prepared before joining on a practical sail training leg onboard Regina Laska. Or just take the RYA Dayskipper or the RYA Coastal Skipper/Yachtmaster online for fun! 
There is obviously nothing that beats the comradeship and atmosphere onboard a vessel. Even in a Reginasailing class-room based theory course, we try to capture the atmosphere onboard when we study together in Malta and jointly dream about sailing to distant shores.
All this doesn't mean you can't study from home as well, working through the chapters in your own pace. Online courses are a very good addition to traditional classroom learning or practical sail training. After all, it's not for everybody to take off an entire week to fly to Malta for a theory course…
For this reason, Reginasailing has teamed up with Skippers Online to offer  RYA online courses. For over 10 years, more than 6,000 students have gone through these online training courses already. Skippers Online has an outstanding reputation to deliver concise step-by-step online tutorals. Please read some reviews here.
Skippers Online is an excellent addition to what Reginasailing is offering through personal teaching.
Skippers Online has six employees, of which three are RYA Instructors guiding and helping students through their courses. They are never further away than a click to support.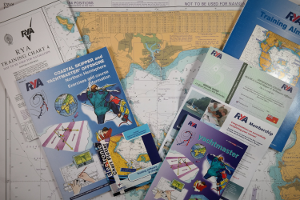 What is included? 
14 lessons
More than 30 quizzes and exercises that check your understanding of each topic
1000s of 3D images, animations, videos, downloadable resources and external references
Instructor Support 7 days a week
6 months access with an option to prolong for 50 GBP
Unlimited exam attempts
RYA Course Completion Certificate when you've passed your exams
2 RYA Training Charts
The RYA Training Almanac
Course Handbook
Free 1st Class UK Delivery (+£10 for Europe, £20 Worldwide)
Optional Plotter & Divider Kit (£28)
Try out before you buy
Try out the following two tutorials and see if you like them!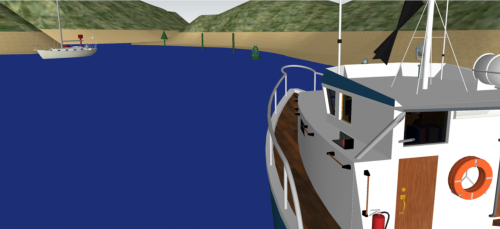 Click here for the tutorial on buoyage (Day Skipper level).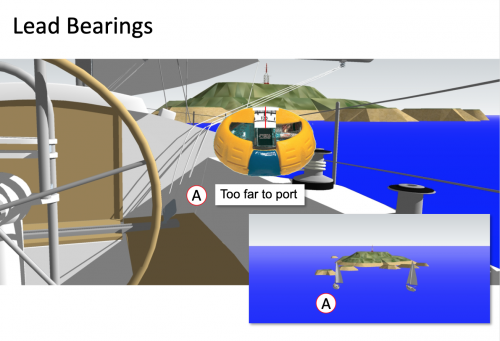 Click here to try out the lesson on Pilotage (Coastal Skipper/Yachtmaster Offshore level). 
At the end of the Skippers Online's course and after an assessment, you will obtain your RYA Theory Certificate.
Special Introduction price
During spring 2020, we can offer a special discounted price of GBP 245 instead of the normal GBP 295 for the courses. This is a special contribution by Skippers Online during the Covid-19 epidemic. 
If you are interested, fill in the below form and sign up to one of Skippers Online theory courses in conjunction with Reginasailing.