Ruth Kelly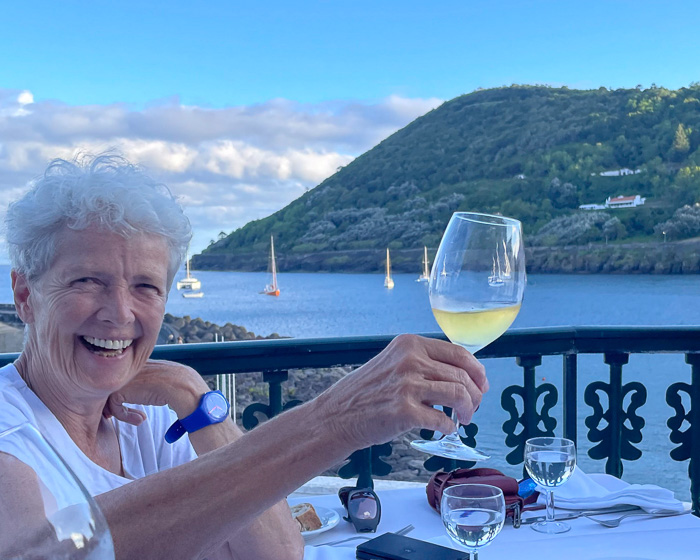 "From the 24th to the 31st of July I was on Regina Laska sailing round the Islands of the Azores, and I don´t really know how to start to describe my experience.
My name is Ruth, I am 69 years old and it was my very first time on a sailing boat.
,No, this is not quite right, because I´ve been on a very small boat on a very small lake about 30 years ago  and it bored me to tears. And a couple of years ago I tried to get a taste of sailing on Lanzarote, where we hired a boat for the day, but there was absolutely no wind. So, I can honestly say, it was the first time.
My husband
Kevin
is a passionate sailor/seaman and really wanted me to share his hobby. Up until he retired, his work never gave us the opportunity to plan sailing holidays.
He´s been sailing with Leon last year on
Leg 2-2022
. On this trip Leon mentioned the All Women Azores Leg. This is where the idea was born and slowly took shape.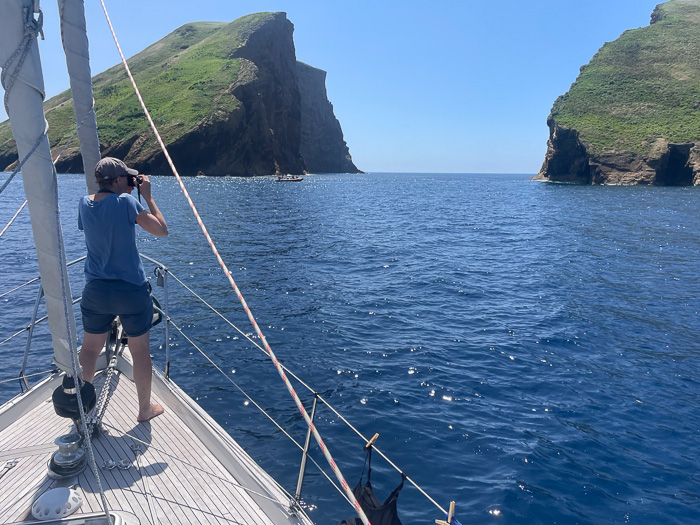 Finally my daughter Nathalie and I flew to the Azores.
On Monday we stepped on board the first time after meeting our two Swedish Crewmembers, also mother and daughter and, OF COURSE LEON.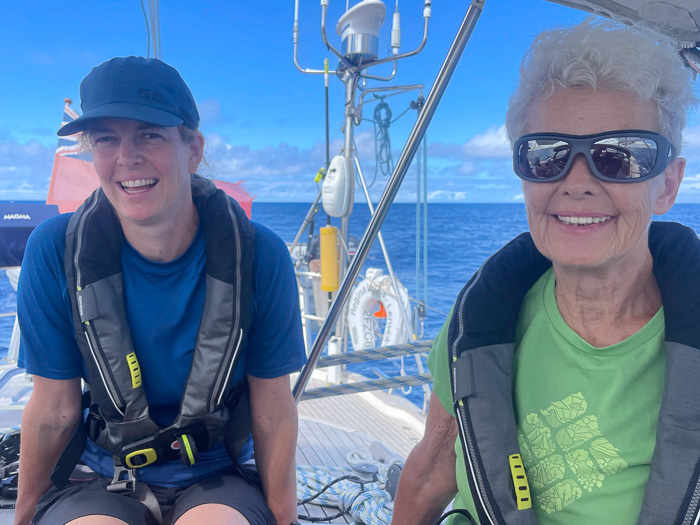 The welcome one board was very warm. After unpacking we got our first safety briefing and then started sailing.
My aim was to discover whether or not I could be on a boat in the middle of the ocean without being scared, maybe even enjoy it.
And what can I say, it worked!
Kevin´s wish became true!
I definitely want to go sailing again. I want to learn more about it together with Kevin and we are already thinking about where and when we will go sailing next.
Many thanks to Eva and Ingrid for taking me on, explaining and showing us both a lot about sailing, for the great times together onboard and onshore, and teaching me how delicious Rum tastes together with chocolate.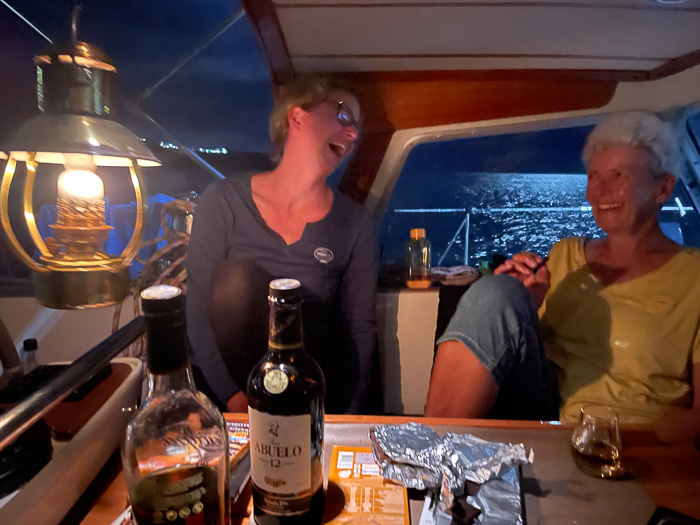 Leon made me feel really safe and comfortable. Not one question was to much, the breakfasts and meals on board were fantastic and the whole atmosphere very relaxed.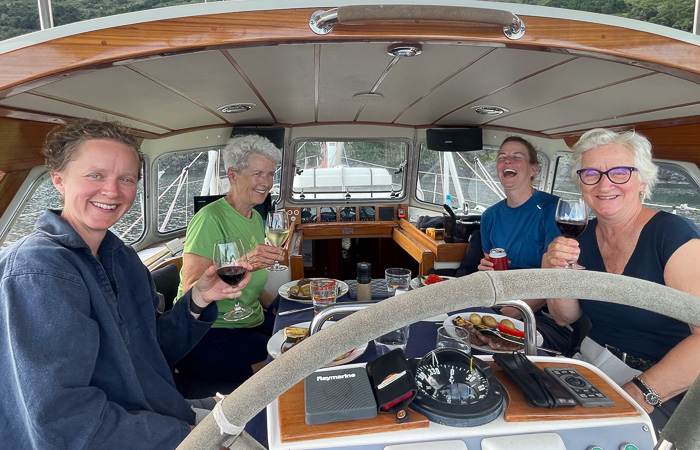 Every day I became more relaxed and confident in myself, and I thoroughly enjoyed every part of it.
Ruth Kelly, Germany, sailing Leg 2-2023 for her first time ever in the Azores.
´