Kevin Kelly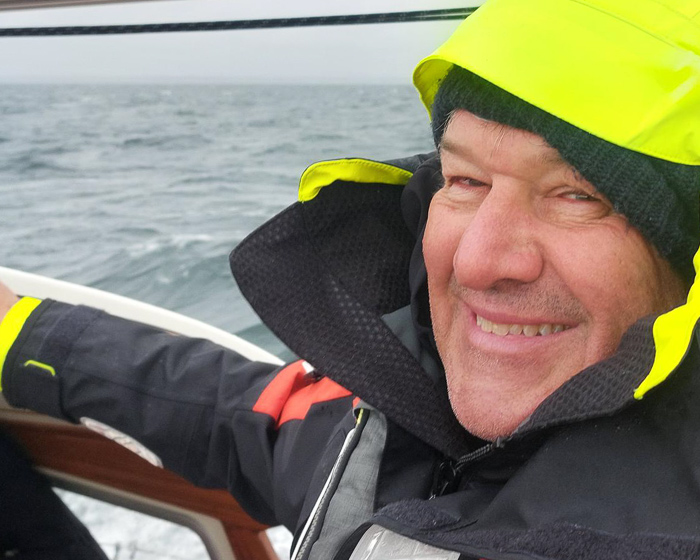 Sailing on Regina Laska was a fantastic  experience, a friendly happy crew, lovely food and great sailing.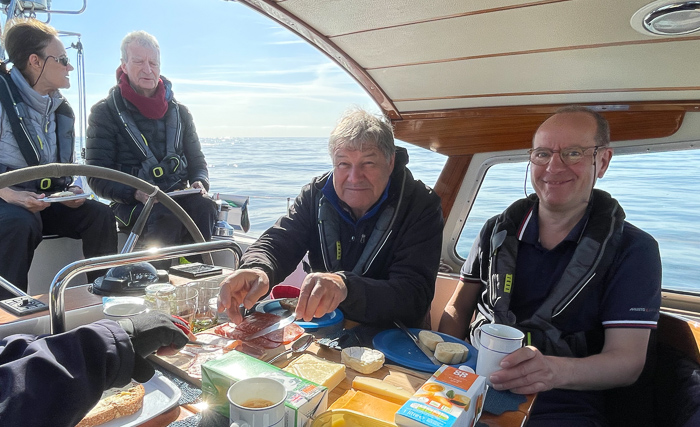 The vessel is top class in every respect and is maintained to an exceptionally high standard. The first thing that struck me onboard is the effortless way that Leon runs his boat, his calm and competent manner is infectious and relaxes everyone onboard.
It doesn't matter what questions you ask, simple basic sailing techniques or complicated navigational problems,  Leon always finds the time to answer in a way that everyone can understand.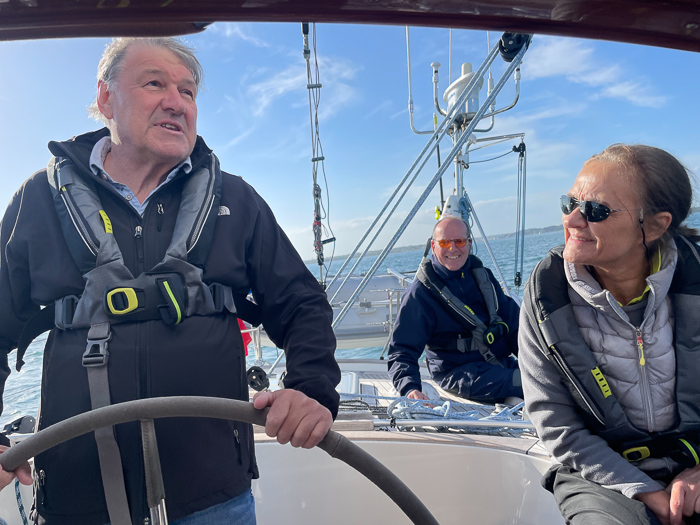 I think the term, learning by doing, sums up my time onboard, you are encouraged to participate in the planing and  navigation, swap ideas and change the plan if it makes better sense.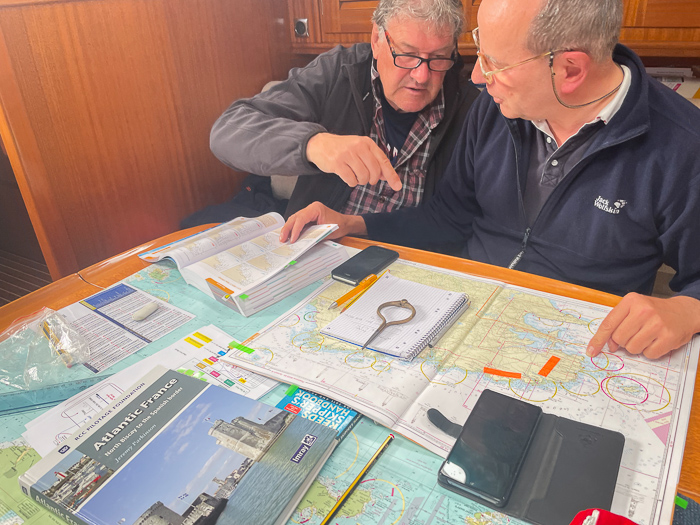 Leon has made this all possible due to the commitment he makes to giving his guests the best possible sailing experience, using all his incredible sailing knowledge and seamanship skills.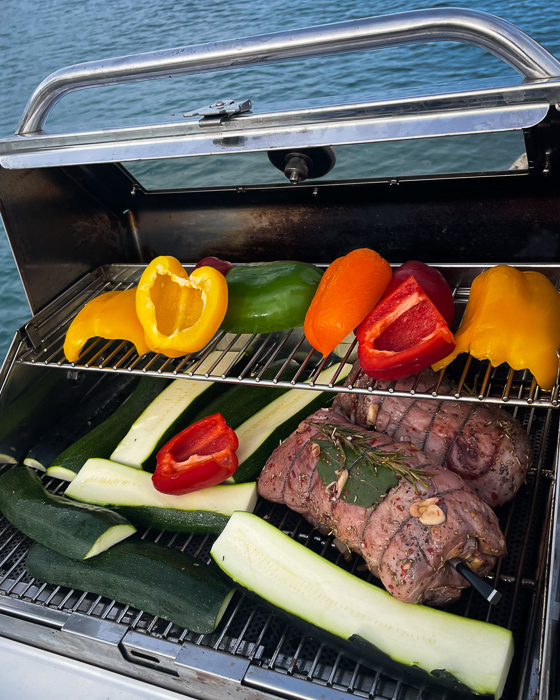 Kevin Kelly, UK, joining the sail training leg 2-2022 from Lymington/UK to Lorient/Bretagne/France.
See Leg 2-2022 with itinerary and more photos.