Anna & Achim Helmenstein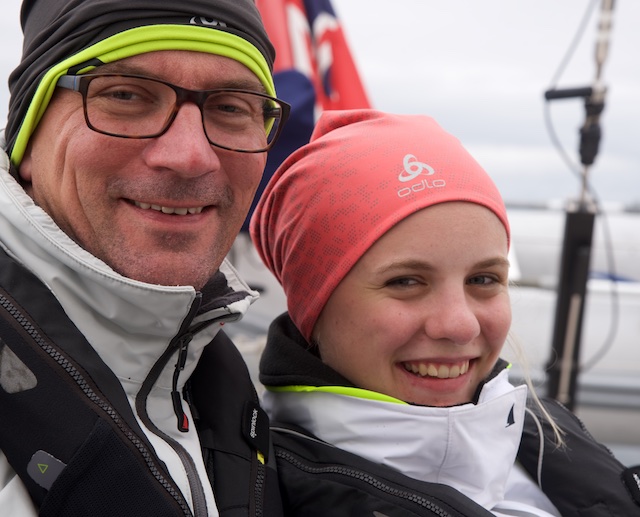 We're not sure how it once began and who tried to convince whom...
Was it Anna, who chose a sailing trip as a the present of her choice as a motivation to do well in her Abitur (A-level/Baccalaureate)? And was it then her father Achim who consequently decided that if they really were going on a sailing trip together, it would be on no other vessel than Regina Laska?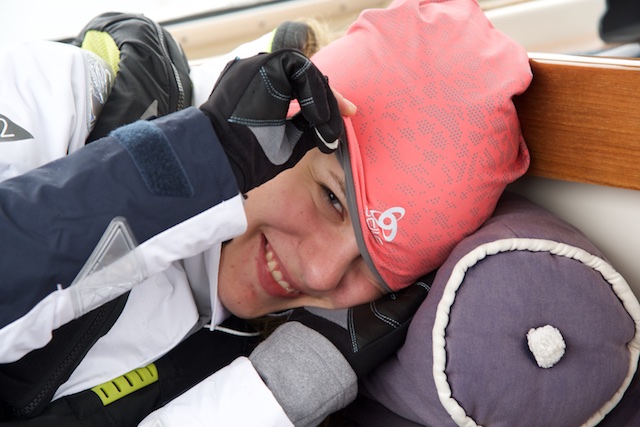 Or was it rather Anna, who wished to go sailing with Leon and just accepted her father to come along?
For whom was it a motivation in the end?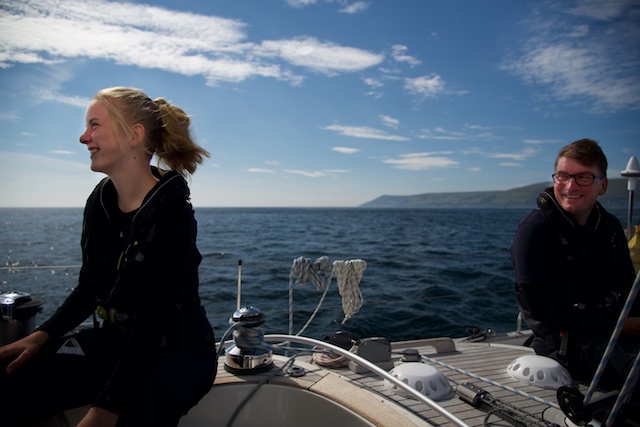 Certainly, it became not only Anna's incentive to study hard in order to get her sailing trip on Regina Laska, but certainly just as well a motive for her father Achim to remain a good enough father, so he would still be allowed to come along, sailing in the Hebrides on Regina Laska!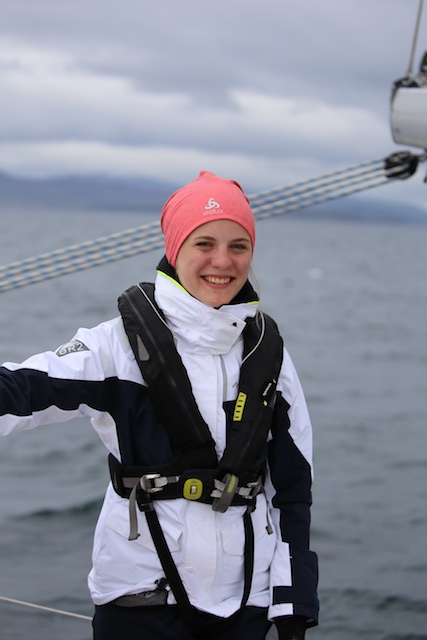 You can imagine what happened: Anna did extremely well in her Abitur (today studying Mechanical Engineering in Aachen) and Achim remained a kind, loving and caring father, so they both joined on leg 8-2018 in the Hebrides. Who cares how it all began, after all...?!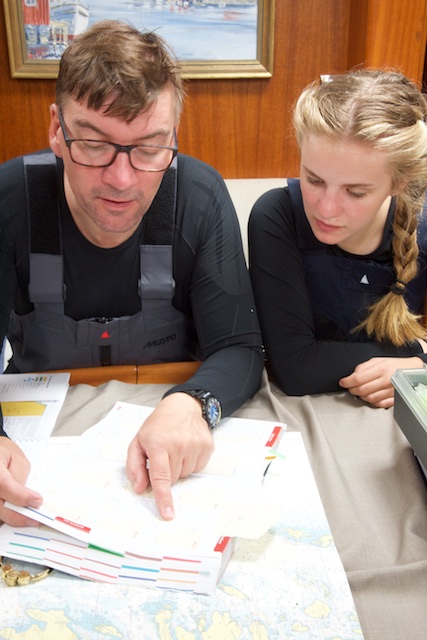 But what we do care about is the trip itself, since it will always remain in our memories as a great time on board Regina Laska!
It was a pleasure for us to meet Ludwig as well! And Stefan – both from Munich.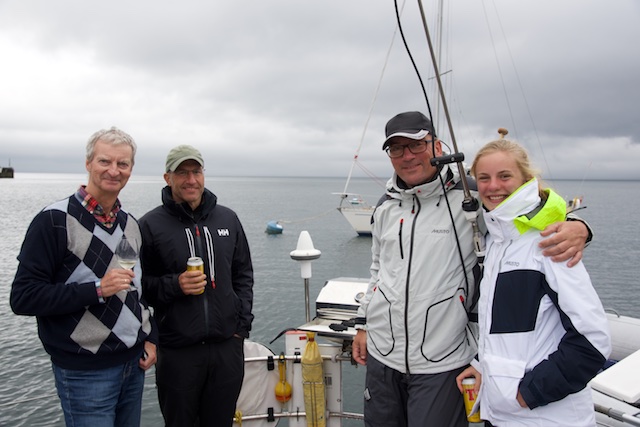 Here we are at anchor in a Tinker's Hole on the south side of Mull and we will stay overnight. 
Trip impressions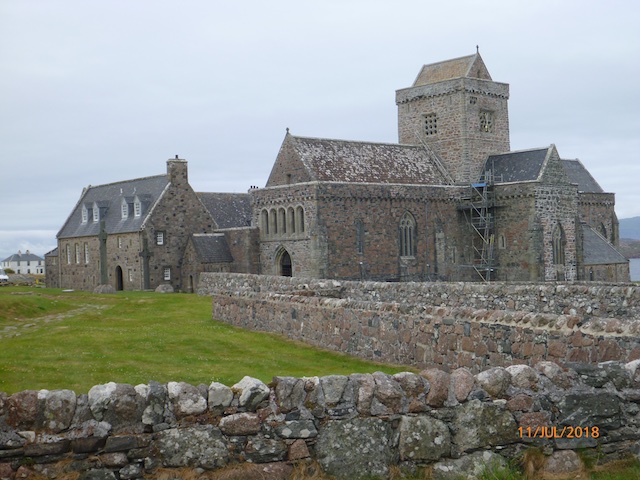 I have not had a time anything like this for a very long time: Leaving all my problems and tasks behind for a great week with my daughter, always knowing Leon would step in always taking full responsibility in case something would happen.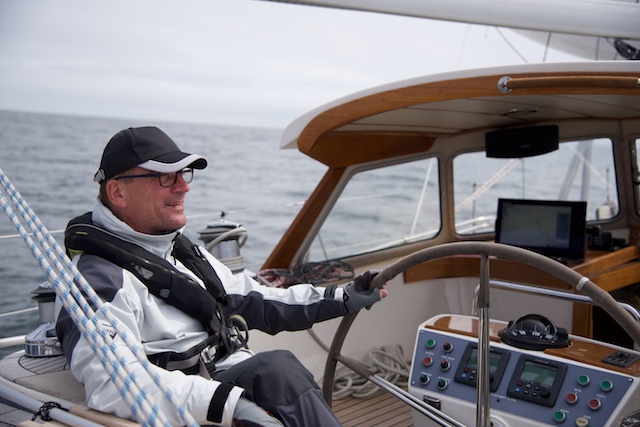 Now we are looking forward to joining on the next Leg with Leon, taking the RYA Day-Skipper-Course on Leg 6 in 2019 in the Solent ☺
Achim and Anna Helmenstein, Cologne/Germany, Cranchi Endurance 33 Motorboat owners in Mallorca, joining Leg 8 from Oban to Troon in the Hebrides/Scotland in summer 2018.