Matthias Schmitz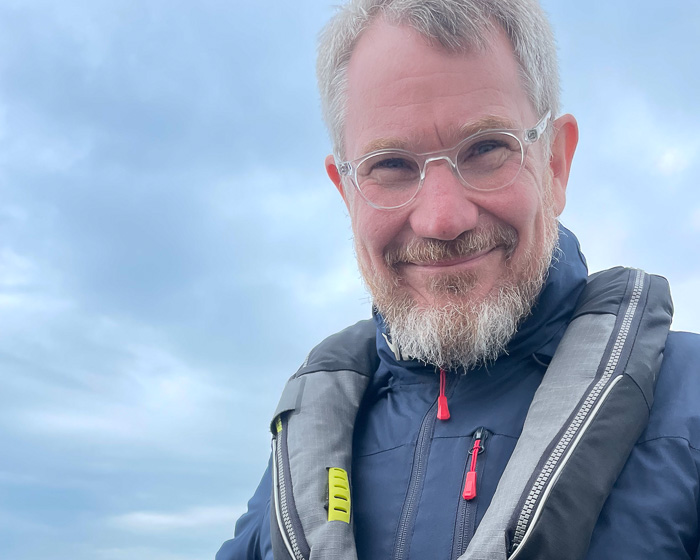 "Living on my own boat as a live-aboard, it certainly sounds unnecessary to book a berth on a charter boat. But comparing a sailing leg on Regina Laska with a normal charter leg, although technically correct, would certainly be a blod understatement.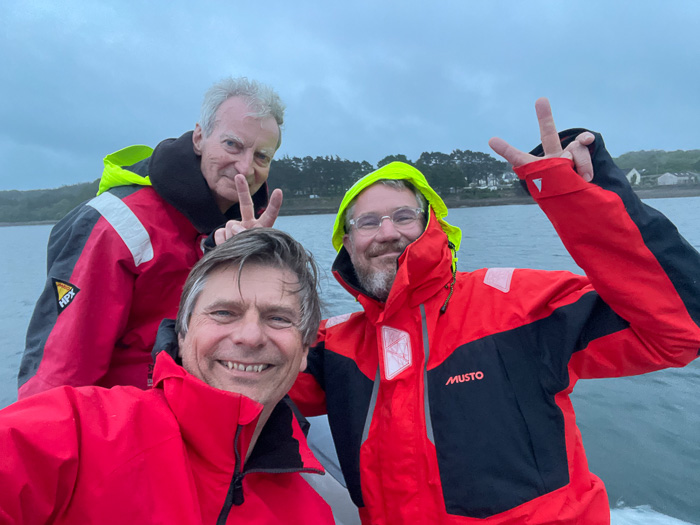 What I found on Regina Laska was sailing with friends in a most comfortable and effective way.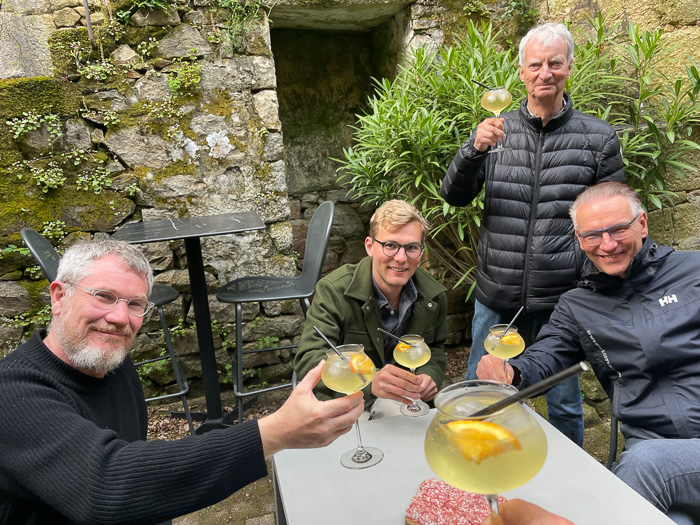 After having joined Leon's didactically outstanding RYA Offshore as well as RYA Ocean theory courses in Malta (2022 and 2023), I was able to join Leg 2-2023 from Lymington to Lorient in order to refine my gained theoretical knowledge in tidal calculations and to experience it in real. My own boat is currently waiting for me in Greece, and therefore sailing in tidal waters is currently unfortunately not possible with my own boat.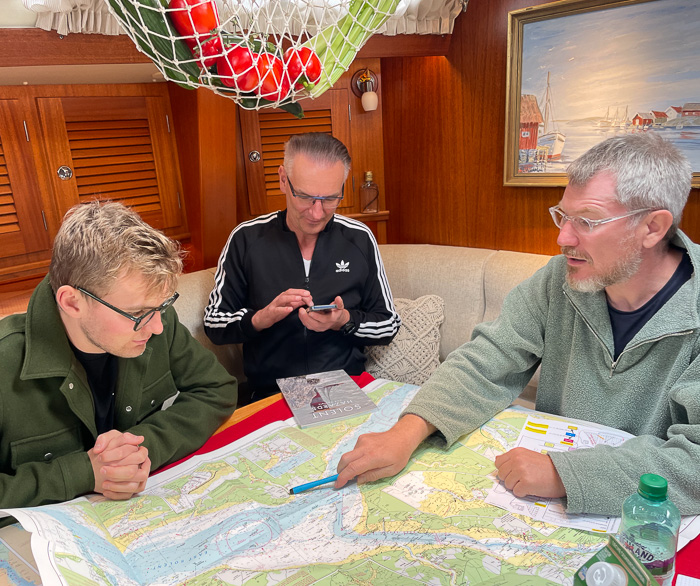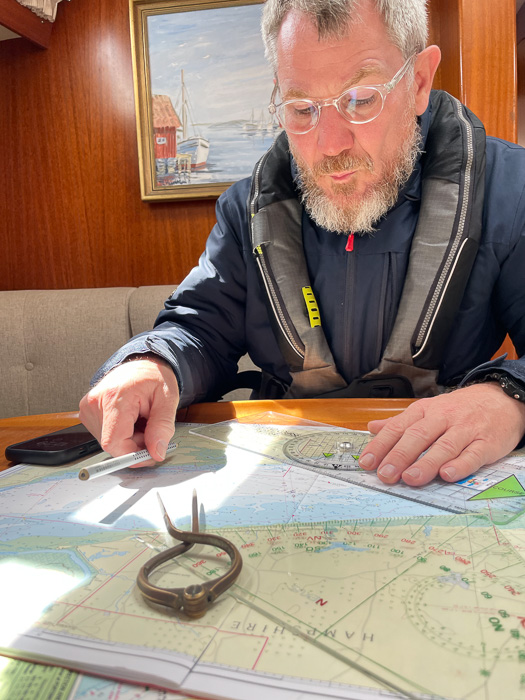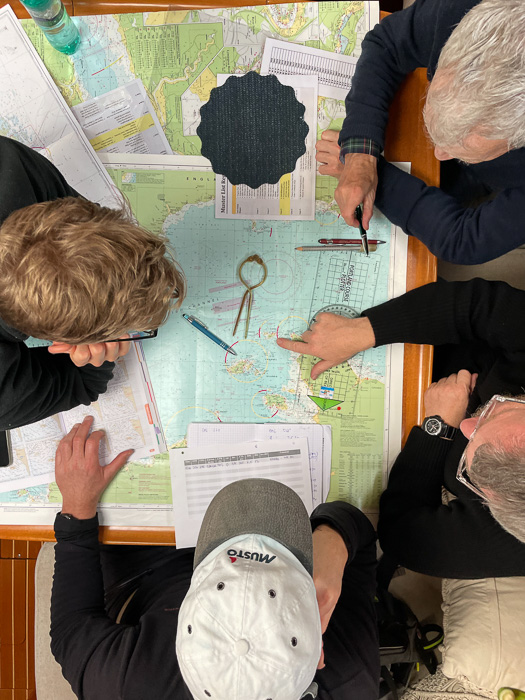 Onboard Regina Laska I could combine theory with practice in the most valuable and interesting way, while Leon's great hospitality builds an incomparable atmosphere for learning and well-being onboard  (as well as ashore).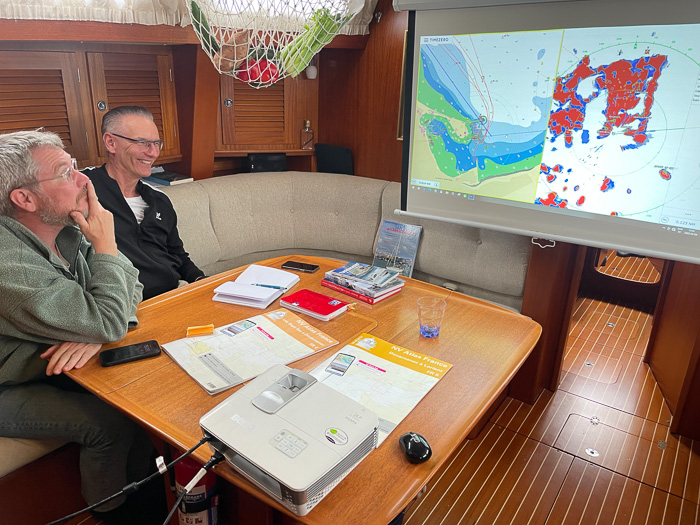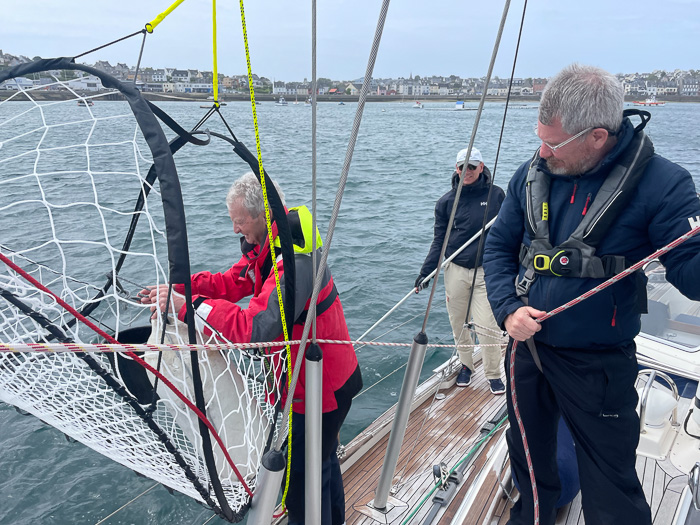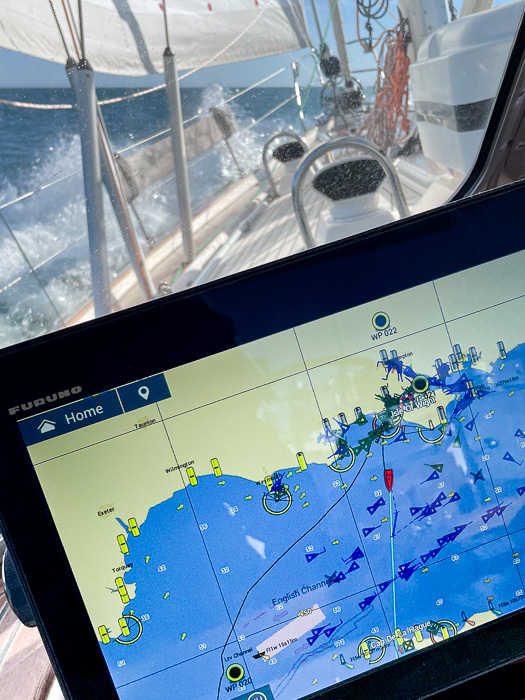 Under these comfortable circumstances, we were preparing each leg under own responsibility and thereafter we were sailing it, also with great trust that Leon puts in us. But of, course, it's not just about passage planning and sailing, but the hands-on discussions about water management, electrical equipment, rigging,  berthing and so many other subjects was very fruitful and valuable for me. On Regina Laska, you don't only discuss equipment, but you can see, touch and use it yourself on this very well equipped blue-water cruiser.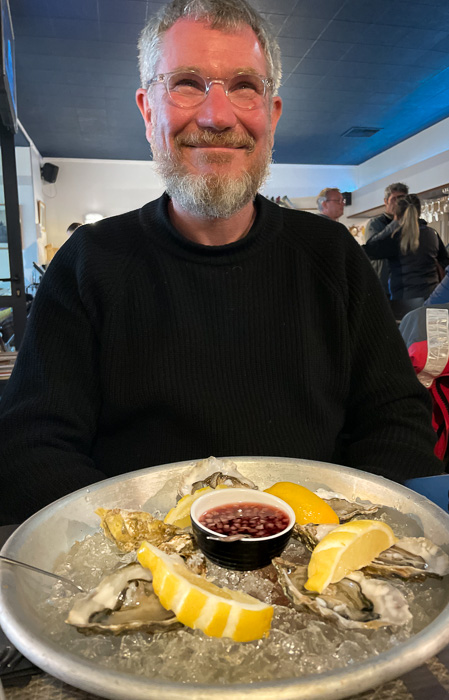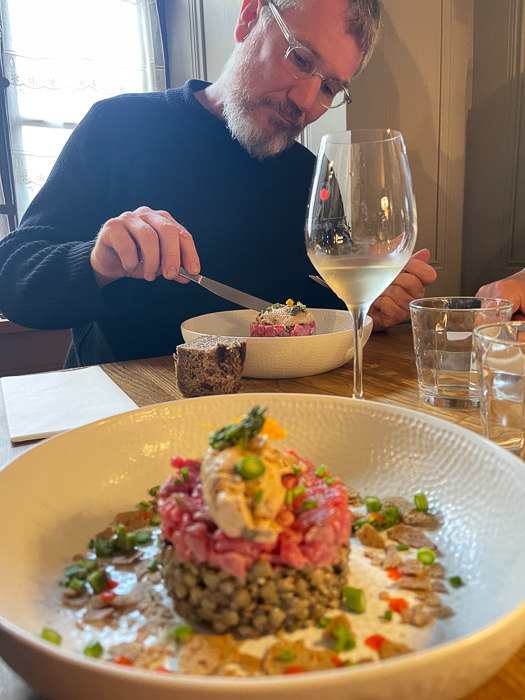 Both Malta courses were outstanding and the pinnacle now was the practical course, sailing in the most challenging tidal waters of Europe. The time onboard was in every aspect so valuable for me, and I am deeply thankful that I was able to join."
Matthias Schmitz, Germany, owner of Sirius 35DS "Clipper" currently based in the Med, taking part in Leg 2-2023
´