Makoto Fujimoto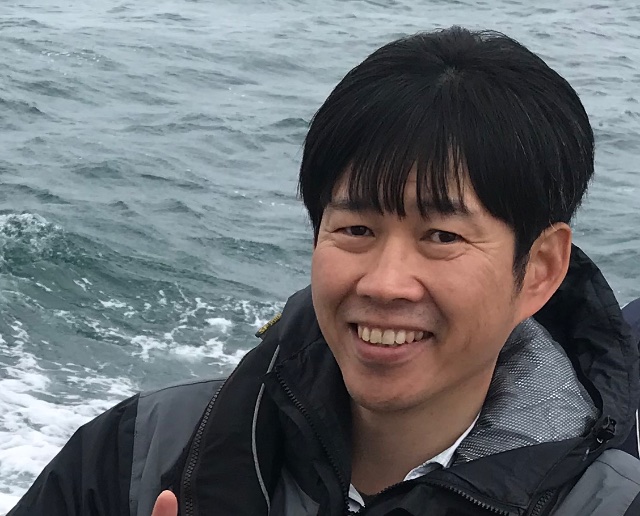 Dear Leon-san,
 Mr. Ogawa and I arrived in Japan safely, and returned to our work.
Thank you very much for your kindness.
 Steering in the rough sea like in the Needles strait and spending the night on the ship was the first experience for us, but we were very excited.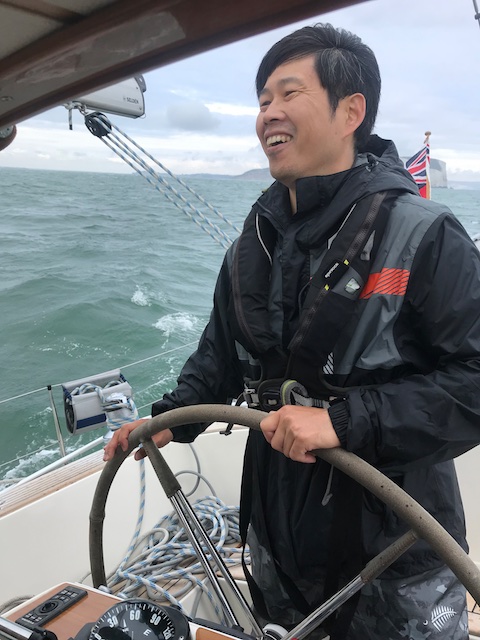 Although the big waves came one after another, your steering was very smooth and we could feel relaxed on the boat.
We could learn that good steering would give guests peace of mind.
 All the dishes you made for us were very delicious, and we could enjoy 2 days of living on a sailing boat.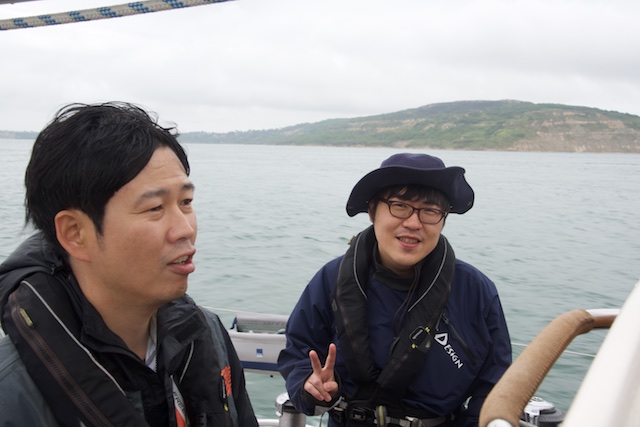 We want to get on your boat again.
 Best Regards
Makoto Fujimoto, Japan,  flying all the way from Japan for sail two days of sail training on Regina Laska in The Solent/UK.