Arne Odden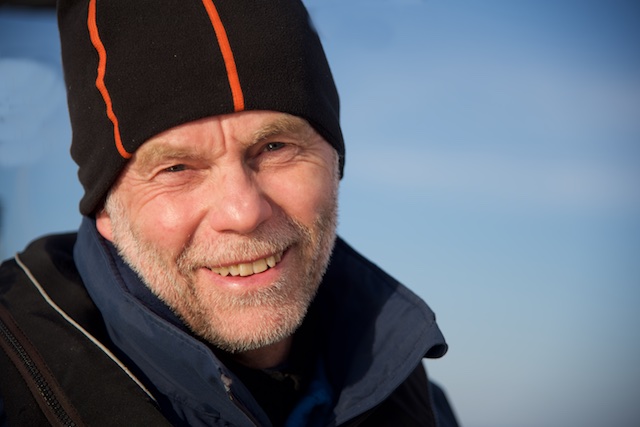 I first met with Leon in Henån, Sweden. The sun was low. It was a warm summer afternoon in 2013.
Well, it was not exactly a very personal meeting, I confess. However, it was the very moment I felt he spoke to me for the first time. It was from a story in a magazine that he had written.
But for me it was like meeting him in person!
From Yachting World (August 2013 issue) I learned about this passionate guy, who found a HR46 without its former glory and brought it to a new and better life.
I learned about his initiative that brought highly skilled Orust-based boatbuilders into the project. I learned how they of refurbished Regina Laska and lifted her to a level not seen before.
It excited me to read about Leon's project planning and the way he managed the entire refit project. He had clear ideas which he wanted to realise and involved himself into the deepest levels of detailing.
I learned how he finally succeeded in bringing Regina Laska - not up to date - but to shine like no other boat! 
From that first meeting, back then when Leon was talking to me via this Yachting World issue, I have remotely followed Regina Laska online. I have tracked her journeys and learned about the RYA training programs on land as well as at sea.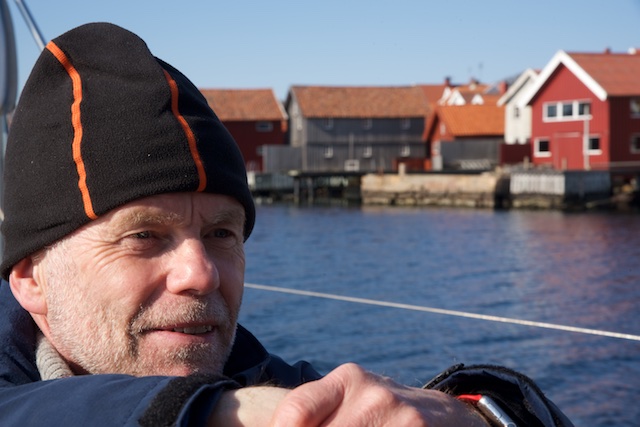 But it was not until in April 2019 when I finally met Leon in person: I had finally taken the step forward and embarked Regina Laska for leg 1-2019 which should take us from Vindön (Sweden) to Neustadt (Germany).
What a week this was!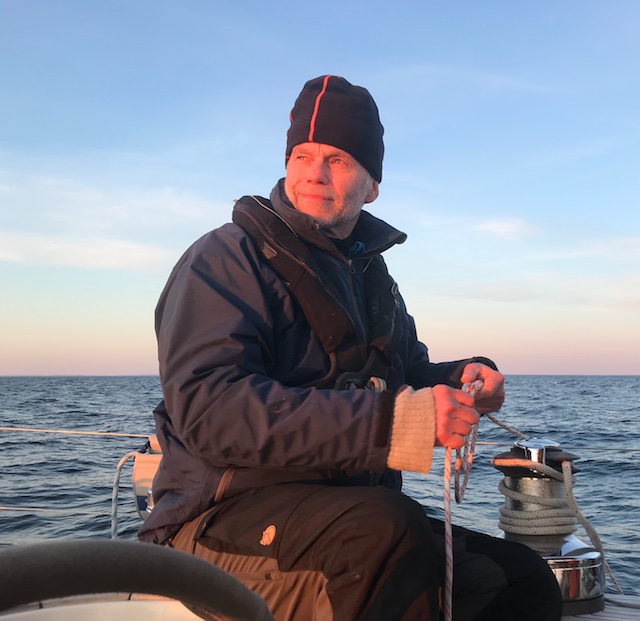 I did not enroll as part of any formal RYA training schedule. My intentions were limited. I wanted to feel the atmosphere on a boat of this class, pick up some tipps&tricks from the "master", become part of a crew with similar ambitions and sail in new areas outside my home ground, Norwegian coastal waters.
My experience with Leon, my new crew colleagues and Regina Laska can hardly be overstated.
Yes, we were lucky with fair winds and a not-so-very-cool-first-week-of-season weather. The great sailing conditions gave extraordinary and lifetime memories from the archipelago in Sweden and the passages to Denmark and Germany.
From what I have read about Leon Schulz before joining, I was prepared to meet a very competent sailor with deep technical knowledge and long time experience. He made no surprise in that sense.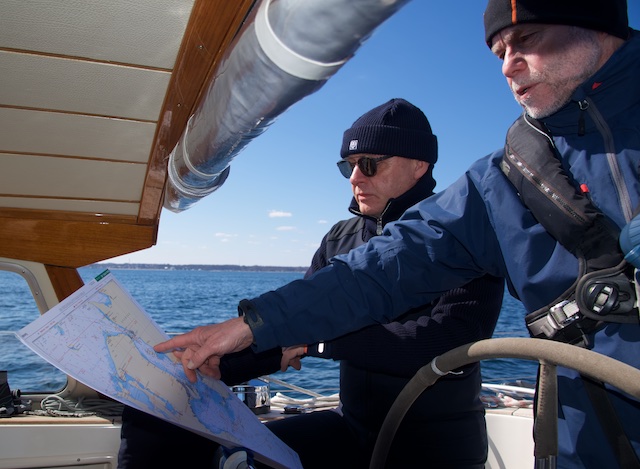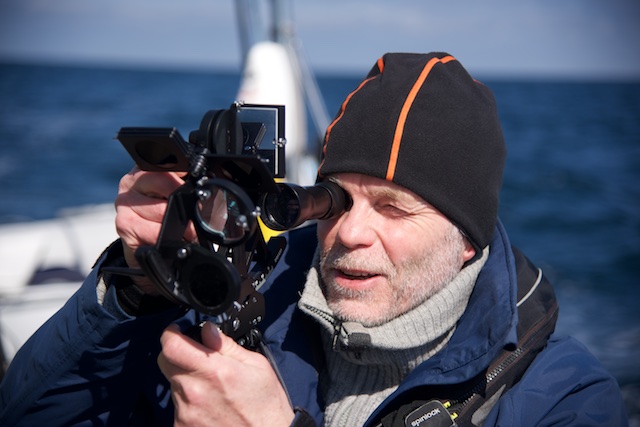 However, whatever competence Leon already has, he is still hungry to pick up new things. He is a very enthusiastic listener when candidates share their view and think they can bring some knowledge to the table. The skipper on Regina Laska is informal – but dead serious about everything on board. He is an open book, stuffed with impressive knowledge - that he loves to share with everyone. On board Leon actively managed to build a great atmosphere, combining his competence and extraordinary social skill. No doubt, Leon will add great value to crew members at all levels on board Regina Laska.
But he was not alone to build this success that I was so lucky to be a part of! My crew fellows brought me so much fun, competence and warm dialogue and are certainly a major part of the Regina Laska story.
I had heard so many words about the renown "Regina Laska family". Now I being to understand what this is... Once you have sailed on Regina Laska, you become part of a wonderful family! Well, I might still have a way to go to become a "certified family member", but I do feel very welcome! For sure, I managed to get new friends for life on board (and in some harbours), and that is a beginning of being a real Regina Laska family member, I hope...
P.S. And yes, there were meals on board. Wow!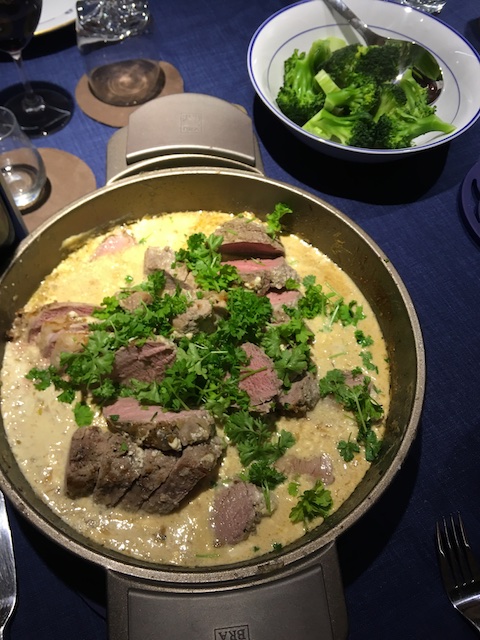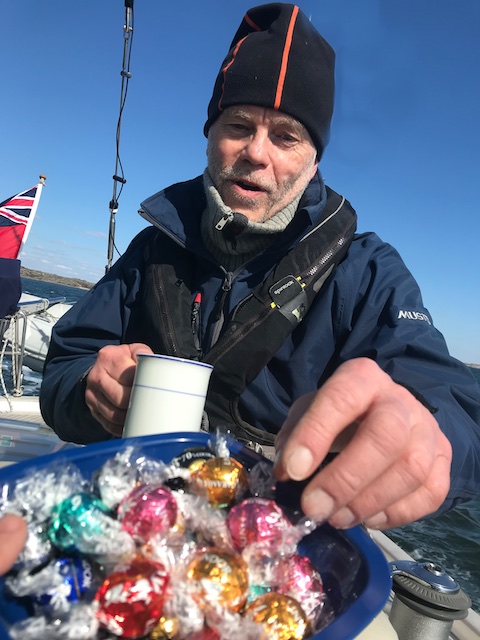 P.P.S. I have now ordered new saucepans, Regina Laska style, for my own galley. At least the tools can be at the same level…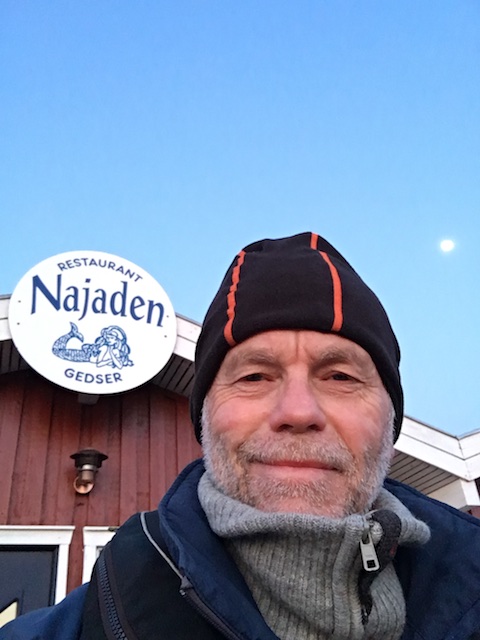 Arne Odden, Norway, Najad 372 and Najad 511 owner, sailing leg 1-2019 from Vindön, Sweden, to Neustadt, Germany.