Leg 5/2023
13 – 28 June: Portosin – Atlantic – Terceira/Azores: Crossing half an Atlantic!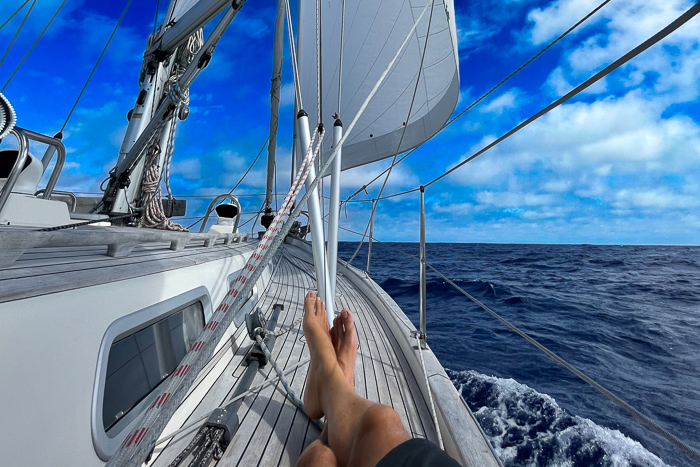 This is a non-commercial private cruise where good friends will join me on delivering Regina Laska to the Azores.
The crossing will take some 6 days, while the leg is two weeks long. Depending on the weather window we will either cruise the Rías of Galicia before heading out into the Atlantic or we will arrive early, to have some time to explore the beautiful Azores! 
The best impression about this leg is to watch the video from 2021, when we crossed this bit of the Atlantic in the opposite direction (from the Azores to Galicia). Please watch the video here in German or in English.