Manuela Feldmann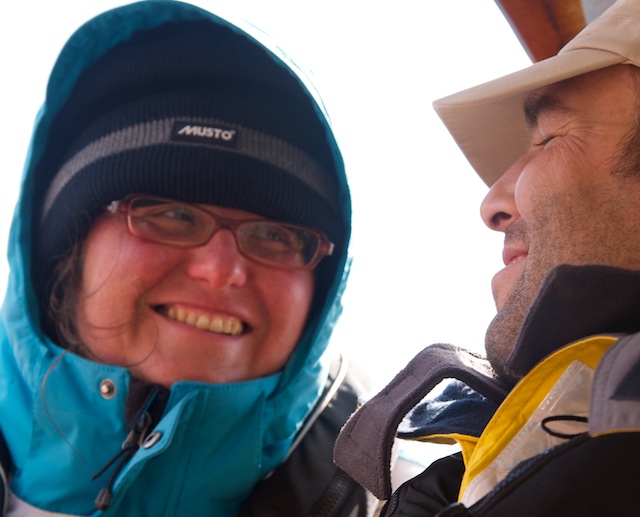 "My only previous sailing experience had been sailing on a catamaran in the Mediterranean, so, to be totally honest, I had very mixed feelings when joining on Regina Laska. You see, I was terrified of the thought that the boat would heel, no matter how great a Hallberg-Rassy is.
"Surprisingly, everything went so well and my anxiety about the heeling of the boat I had been so terrified of, gradually went away. Each time, Leon explained in beforehand exactly what was going to happen which gave me a huge feeling of security. At the end of the week, I didn't even mind the severe gale we had and I am so thankful that I am no cured!
"Further to the above important reason why I joined Regina Laska, I enjoyed the tranquility of the sea and I even had ample time to read several books onboard! We had great fun and were also spoilt by fantastic meals onboard."
Manuela Feldmann, Switzerland, sailing Leg 6-2015 Dublin (Ireland) – Oban (Scotland)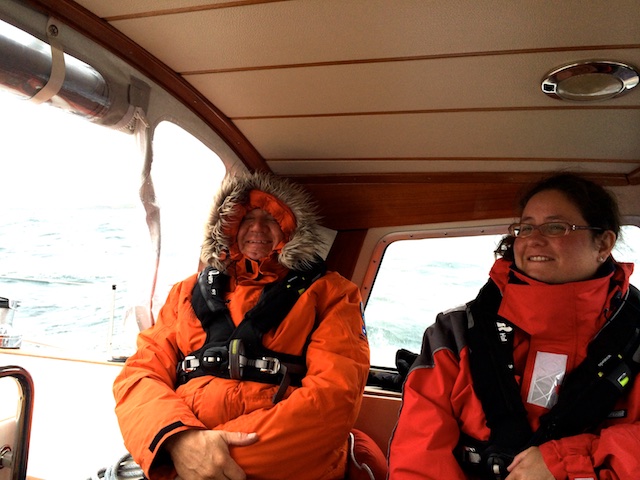 Two months later…
It didn't take many weeks until Manuela and her husband Markus flew to Holland, looked at a Hallberg-Rassy 39, fell in love and bought her at first sight.
Their boat is now berthed in the Ijsselmeer and Markus and Manuela are obviously looking very much forward to next summer, when they will skipper their HR on their own called"Yuana"! Markus sent the below photo and he wrote on the Hallberg-Rassy User Forum:
"…In the end it was Leon himself who gave my wife the confidence that she can go on the water and leave her fears behind. So I'm glad that he could "fix her"…! Markus from Yuana  HR39 #128"