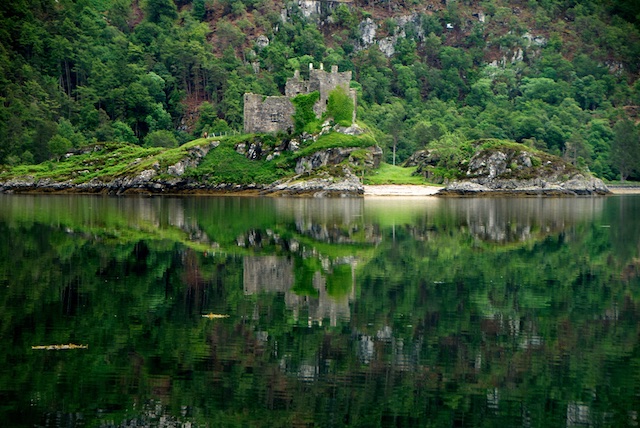 Talk on Sailing in Scotland at Båtmässan, Gothenburg, Sweden.
4 February 2018
15:00 on the main scene ("Stora Scenen")
The talk will be held in Swedish
Drömdestinationen Skottland 
 Det behöver inte nödvändigtvis vara ett år i Västindien eller en hel världsomsegling för att möta det stora äventyret! I närområden har vi destinationer man bara kan drömma om i andra världsdelar.
 Efter familjeseglingen till Västindien för 10 år sedan, ville långseglaren Leon Schulz inte återgå till ett vanligt kontorsjobb. Istället arbetar han nu på heltid för att förverkliga seglingsdrömmar, varför Leon blev RYA Yachtmaster Ocean Instructor och startade två RYA Training Centres, en i England och en i Malta. Under sommarhalvåret håller han praktiska kurser i segling från nybörjare till oceanseglare i spektakulära och natursköna vatten på sin egen Hallberg-Rassy 46:a. På höst och vinter arbetar han bl a med Båtsystem för att utrusta båtar för ett enklare, trivsammare och säkrare båtliv och om våren håller Leon teorikurser i segling på Malta.
Leon kommer direkt från båtmässan boot Düsseldorf 2018, där han dagligen höll flera föredrag på diverse scener samt deltog som en av långseglingsexperterna på boot Düsseldorf's Blue Water Seminar. På Göteborgs Båtmässa tar Leon oss under 45 minuter till en av våra mest spännande och spektakulära seglingsområden, nämligen drömdestinationen Skottland. Med inspirerande bilder och många tips låter Leon förstå att en segling till Skottland kan vara ett klart genomförbart projekt för en vanlig svensk seglare under en något längre än vanlig sommarsemester.
Leon har skrivit många artiklar och böcker i navigation, långfärdssegling och sjömanskap.