Carl-Axel Schauman
I have always had the dream to go blue-water sailing at some point of my life. As a youngster I sailed dinghies and later also 26 – 44 feet cruising yachts, mainly in the Scandinavian archipelagos and also in the English channel. Some 25 years ago my work situation changed andI decided to sell my sailing yacht and I have not sailed at all during these 25 years, primarily due to work pressure and being located in central Europe pretty far from the ocean.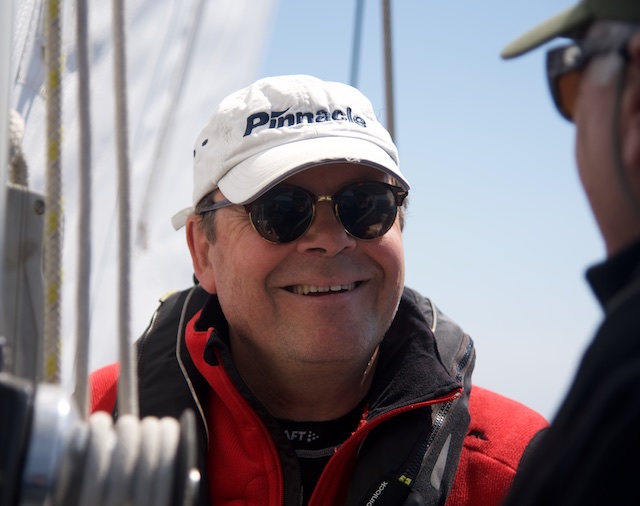 Some time ago my work situation changed – giving me the possibility to start dreaming about sailing again. Having read many books on blue-water sailing over the years, I also found the book written by Leon regarding his sabbatical at sea together with his family. Leon writes in a very engaging way and I also found some blogs mentioning him and his sail training activities. I was intrigued and wanted to learn more, so I wrote an email to Leon about my thoughts on sailing.
I wanted to create a solid foundation for my future sailing activities both from a theoretical and a practical point of view. I was very much aware of the 25 years that had passed without any sailing at all and the need to brush up on my skills in all aspects. At this point the natural step for me was to enroll on Leon's Yachtmaster theory in Malta in the spring of 2018.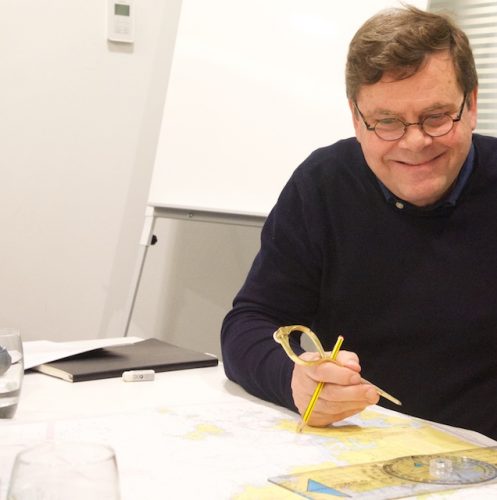 I liked the concept of a very condensed course – only one week instead of the more traditional course over many weekends.
When I received the course outline and schedule from Leon, I really understood how many topics we would be covering during only a few days. The demands on the tutor would be very significant, supporting all students with very different backgrounds and on top of all this making the learning experience positive & fun!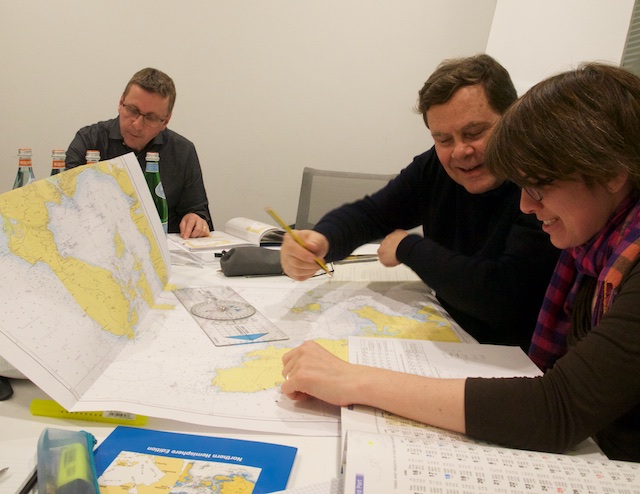 Creating this kind of extraordinary learning experience, would only be possible for an experienced and engaging personality like Leon. In addition to this, the RYA seems to have a very pragmatic and practical approach to the Yachtmaster curriculum and this fits perfectly in to Leon's sailing philosophy & style of teaching.
It is clear that we did a lot of work during those days – but also very importantly we met other fellow students – all having various sailing plans of their own – the networking was great. At the end of the course we all felt that we were part of the Reginasailing family. The course brushed up my old skills and gave me many new insights in to navigation and yachtmaster skills. I was eager to try these skills in practice asap, sailing on Regina Laska.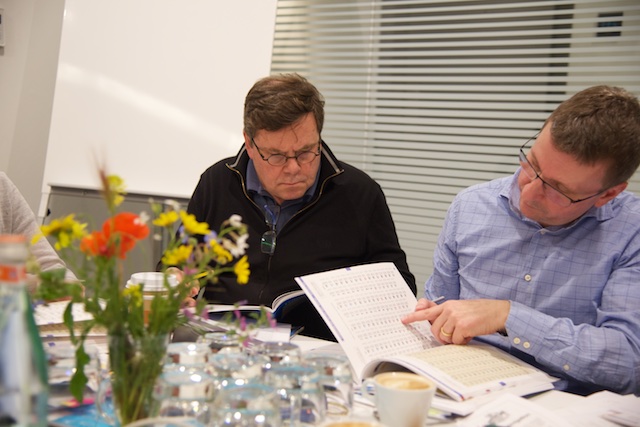 The next step for me was to sign up for Regina Laska sailing legs, to get some practical experience in tidal water sailing and making use of all the valuable information we learnt in Malta. I signed up for Leg 3 from Lymington to Kinsale and Leg 4 from Kinsale to Dublin.
 As an old yacht owner the first thing one notices when arriving on Regina Laska is the skipper Leon's attention to detail in all aspects of the yacht. The yacht is in pristine condition, everything has it's own place in a logical order, for every major system on the yacht there is a redundancy system (in some cases more than one), medical supplies would make some smaller clinic envious etc…
The next thing you will feel when arriving is being welcome on Regina Laska in a very natural way by Leon – he really wants everybody to feel at home on the yacht. Safety is paramount on Regina Laska and the safety briefings are interesting and extensive.
We left Lymington in the afternoon of the day of arrival for a short sail the first day. There were 4 of us + Leon – all different nationalities – and we all were excited to be out on the Solent going through the Needles in strong tides.
Passage planning became part of our daily routine from day 1 and Leon seamlessly handed the responsibility to us. We always knew that he was there if needed him, but at the same time he wanted us to take responsibility of running the yacht as much as possible.
Already on the second day we decided to go for an overnight cruise to the Islands of Scilly a distance of approx 200 miles. Night sailing in the english channel is really something amazing! The night is dark, the stars and the moon are bright and there are ships all around you that have to be followed carefully. Reality is so much greater than reading Colregs rules on lights & shapes from cards.  :-)
None of us had been on Isles of Scilly before an usually the islands are very exposed to hard winds and tide making the approach very challenging. As destiny would have it, we were the exception to the rule. We had perfect weather and moderate winds making landfall at Scilly as easy as a breeze. Setting foot on the islands was a unique experience, the scenery amazing and the atmosphere very special. We felt very privileged!
Leaving the Scillies our second overnight leg took us to the east coast of Irland, crossing the Celtic Sea. Winds were perfect from the beam giving us a nice reach logging good speed. During the evening we saw our first dolphins following Regina Laska. They seem to have so much positive energy, wishing us good luck on our voyage.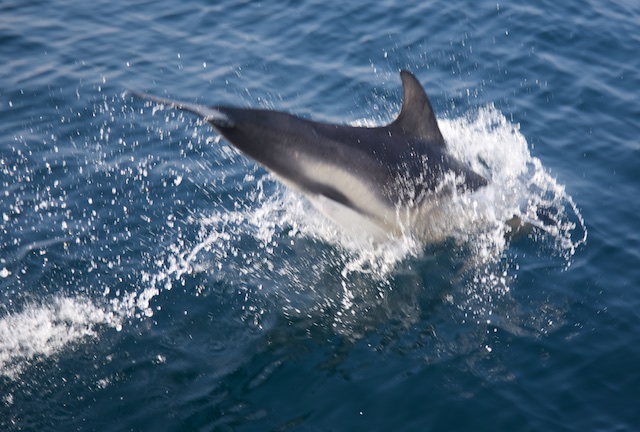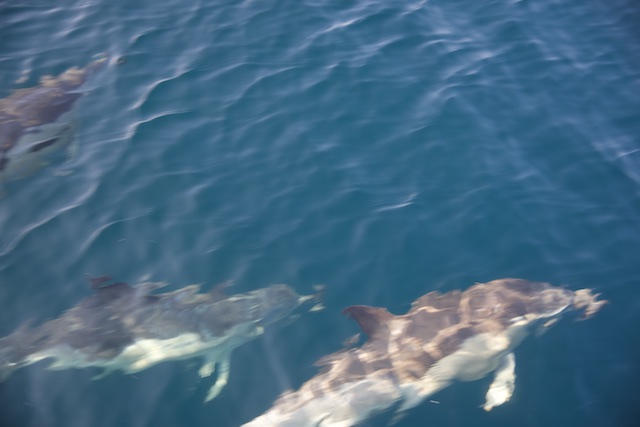 Night watches were again the highlight for me during this crossing – it feels almost like magic being on the yacht at night – so close to nature!
Kinsale on the Irish side has a beautiful approach with a magnificent castle guarding the entrance.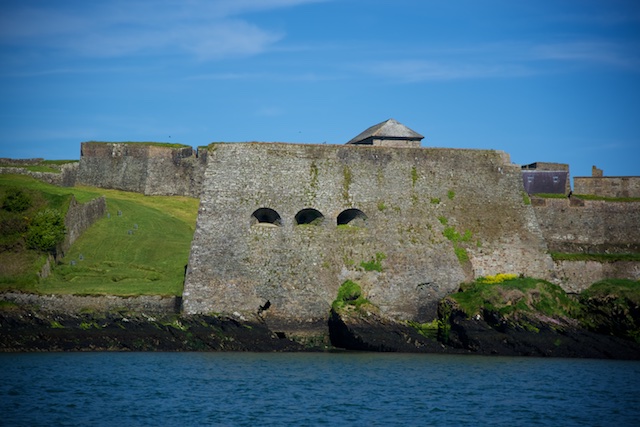 The marina is nicely located close to the city center with many excellent restaurants & pubs. We were spellbound by a magical music performance the first night at one of the pubs. Irland has such a great musical tradition!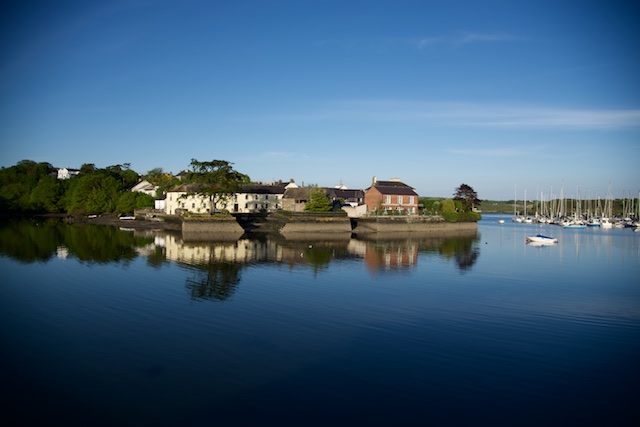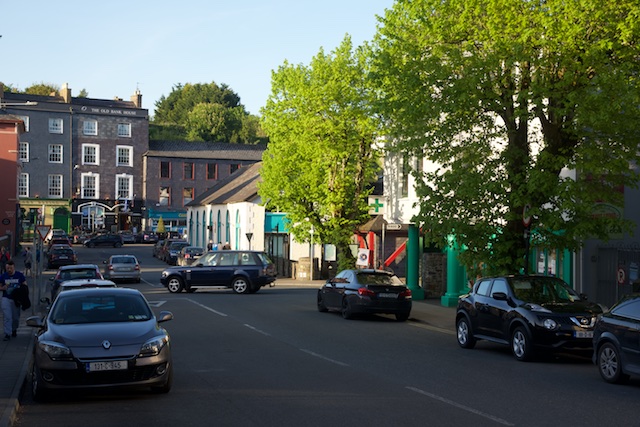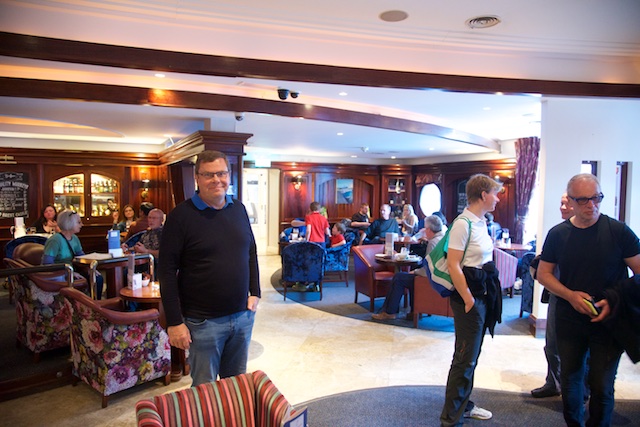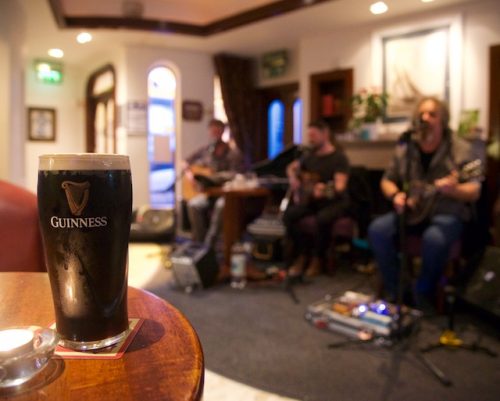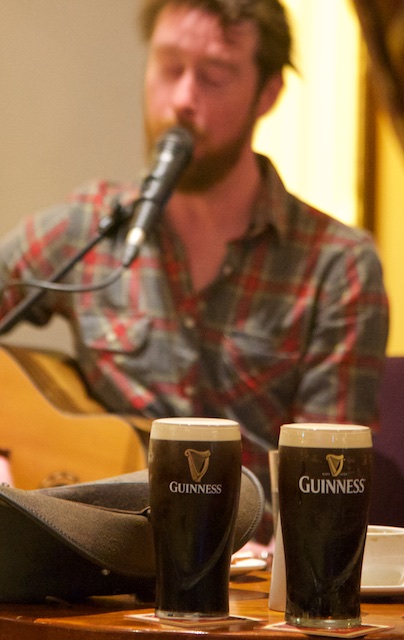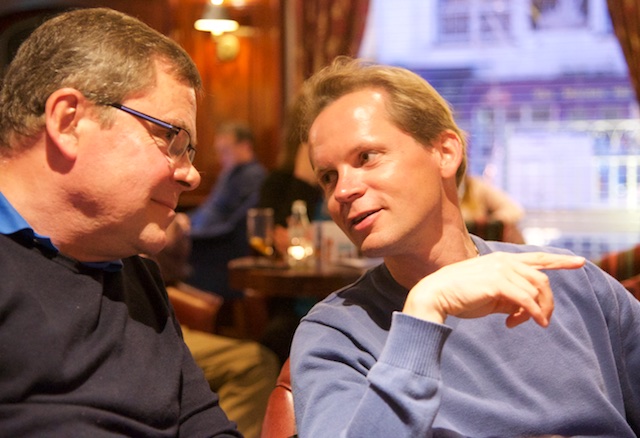 Leg no 4 started from Kinsale with new crew on board.
The nature of this leg was more relaxed with no overnight crossings and always arriving at a sheltered harbour by nightfall. Every village that we visited had it's own unique atmosphere and challenges when entering in tidal waters, with spectacular scenery & dramatic coastline. The Irish "fjords" were very deep and beautiful.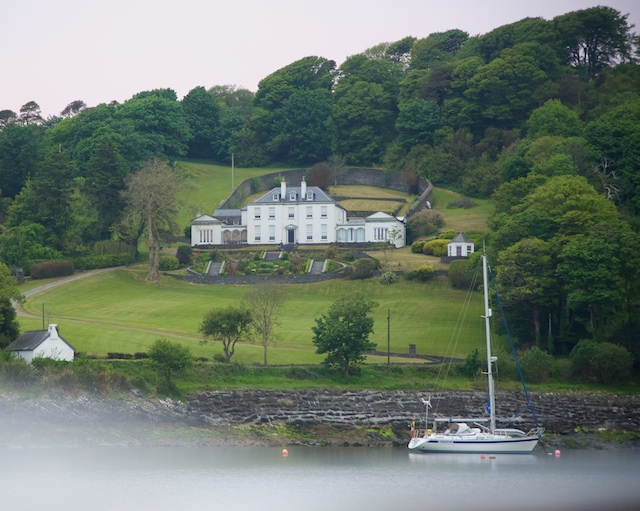 One the second evening we were all very surprised when we encountered a group of more than 10 basking sharks. They are the second largest shark species in the world feeding on plankton, moving at a leisurely pace. The water was so clear so that we could see them clearly cruising around Regina Laska. This was the first of many encounters with sharks during the week.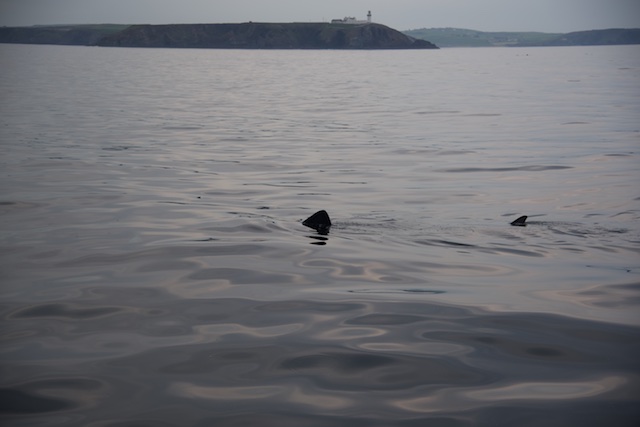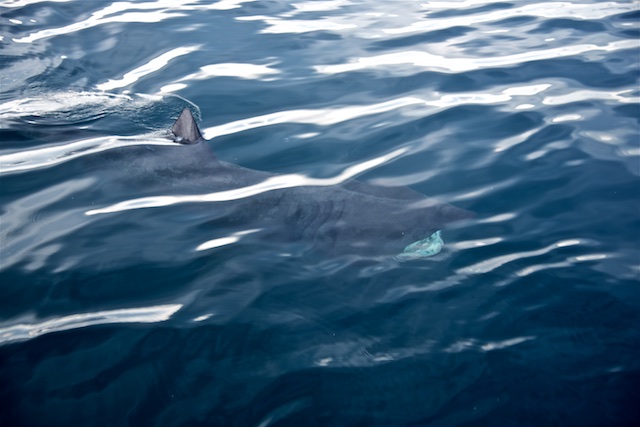 Dolphins also greeted us every day, together with numerous seabirds. We also believe we saw a whale, one afternoon. You really feel the closeness to nature sailing on Ragina Laska.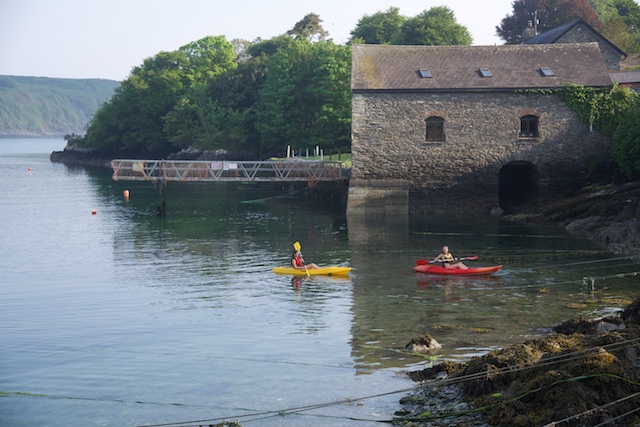 The culinary delights that we enjoined both onboard Regina Laska and onshore at the various pubs & restaurants deserves a special mentioning. Leon is a inspiring, talented and innovative chef onboard and we also enjoyed Regina Laskas excellent wine cellar when we were in harbour. Food is such an important part of the overall experience.
The learnings during these two weeks are too many to mention, I truly had the feeling that we covered all major areas that are important in sailing a yacht like Regina Laska in a natural, professional and safe way. Everybody in the crew are participating equally and we all got to perform very many different tasks on the yacht. Leon is very particular about treating everybody equally, making sure that everybody has a great time!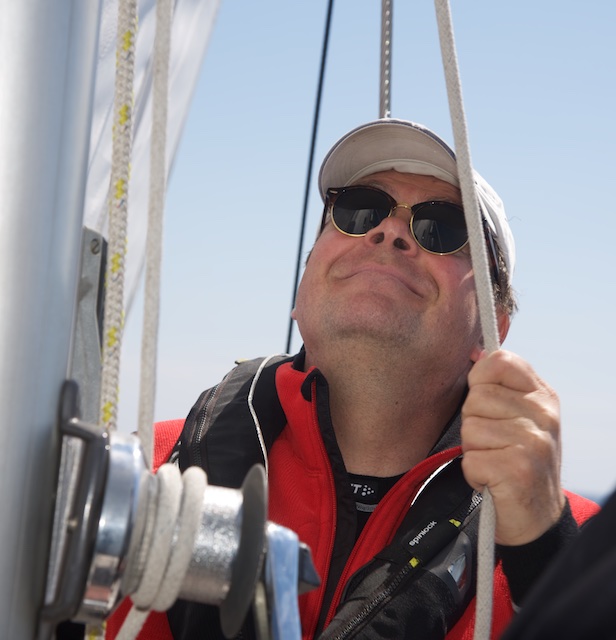 When arriving in Dublin after two weeks of sailing on Regina Laska I was really amazed at how quickly the days had gone by. Each day was different and rewarding in it's own way – creating lasting memories.
Many thanks to Leon and Regina Laska for "re-starting" my sailing career in an amazing way! I am already looking forward to my next voyage on Regina Laska!
Carl-Axel Schauman, Finland, Ex-Swan 44 owner, doing the Yachtmaster Theory Course in Malta plus Sailing Leg 3 & 4 2018 from Lymington via Scilly Islands and the south-west coast of Ireland to Dublin.