Heinz Galm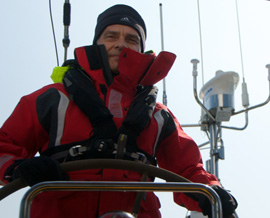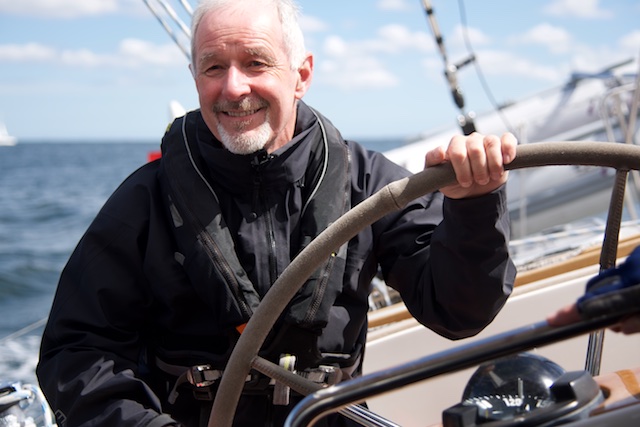 On Regina Laska's home page one is promised to sail in comfort and style, but at that time I couldn't really imagine what that would mean. 
I joined Leon in Cuxhaven, Germany, in order to sail to Lymington, The Solent, UK for my RYA Yachtmaster Exam. For sure, it was cold and wet and the 300 miles nonstop from Cuxhaven to Dunkirk in France was not something I would consider as "fun sailing".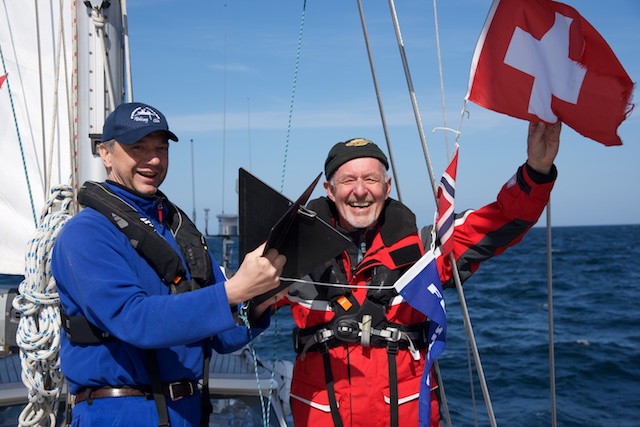 But, doing my night watch, siting in the warmth with a shelter provided by the hardtop and the "door closed" behind I was beginning to understand what sailing in comfort and style means! With a 360 degrees visibility all around through the big windows of the hardtop, the warm air coming up from down below and the canvas closing the comfortable doghouse from behind, it was fantastic! I could sit there, seeing everything and control Regina Laska on the big Furuno touchscreen; the radar, the AIS, the charts and even the autopilot! I didn't even have to get out to change course! 
Certainly, this was a new art of sailing for me and I definitely know now what sailing in comfort means!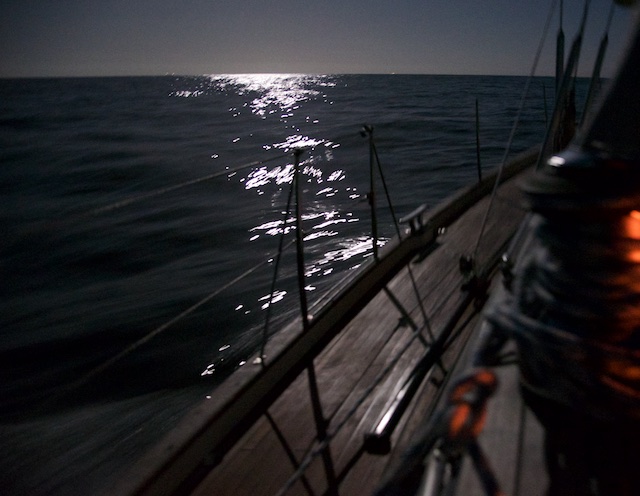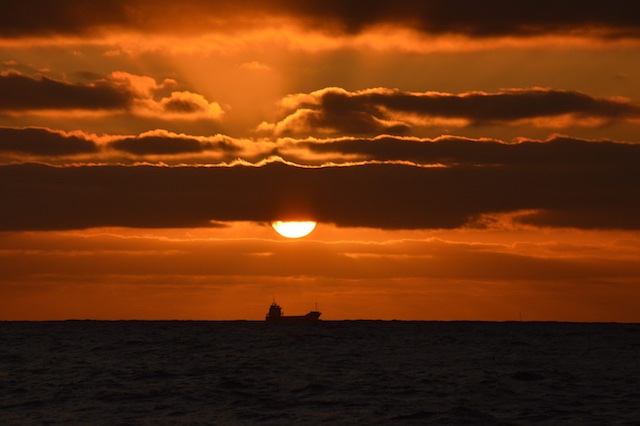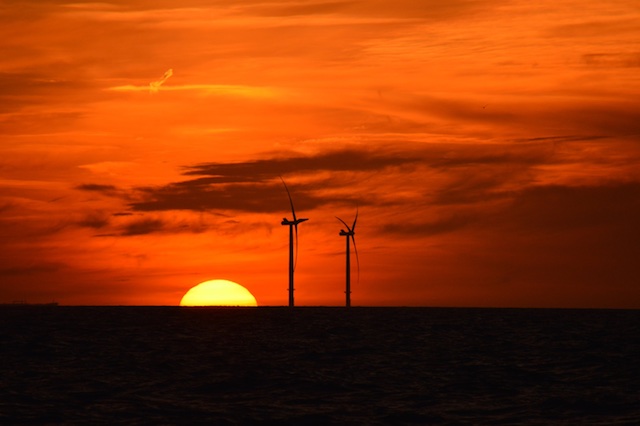 People sailing with Leon on Regina Laska are not just any sailors who might be willing to pay to come sailing with him. No, no, no!!! One gets personally picked by Leon so that a great crew can be created that fits together nicely and gets along well together. I was lucky to meet Rudi, Ross and William on my leg, together with Leon, of course. We got along so well and I think it is thanks to Leon that he was able to place us on one and the same leg!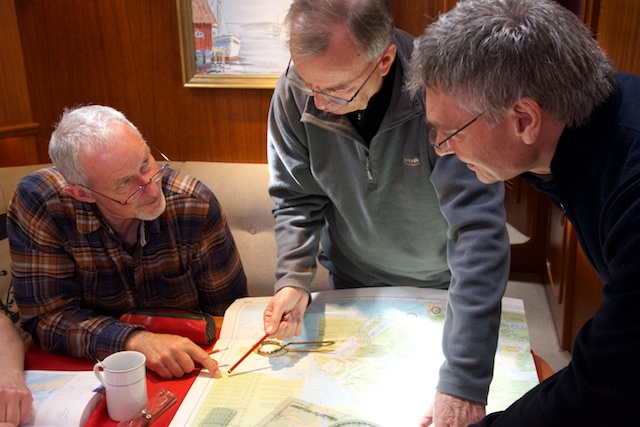 My initial fears of sharing a confined cabin and living on a boat with "strangers" for two long weeks, were thus unnecessary. We had so much fun together and I experienced two unforgettable weeks!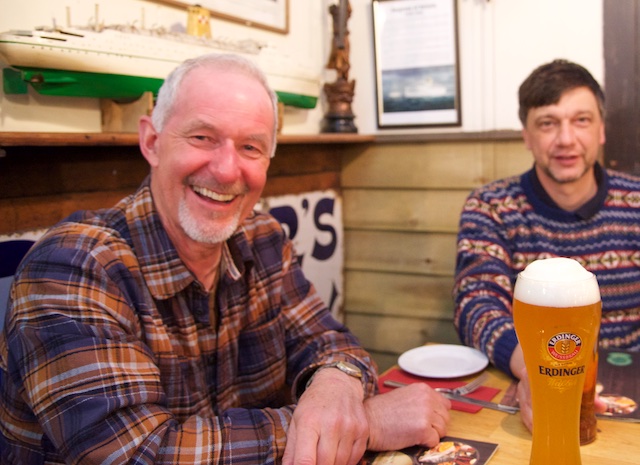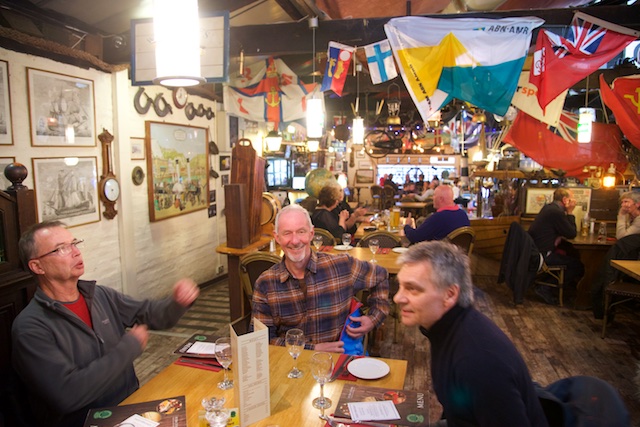 I will not spend any more words on the exceptionally good instruction qualification of Leon, since Rudi, Ross and William have already written about them in their testimonials. I can just say that I agree in every point they raise.
Also Leon's cooking qualifications and his tasty meals have been mentioned many times over and over again and it's true! However, I wish to add that Leon does not only cook really well, he is also, I'm sure, the fastest cook I've ever seen on a sailing boat! He goes down below and in no time fresh tasty sallads are handed up into the cockpit during sailing days.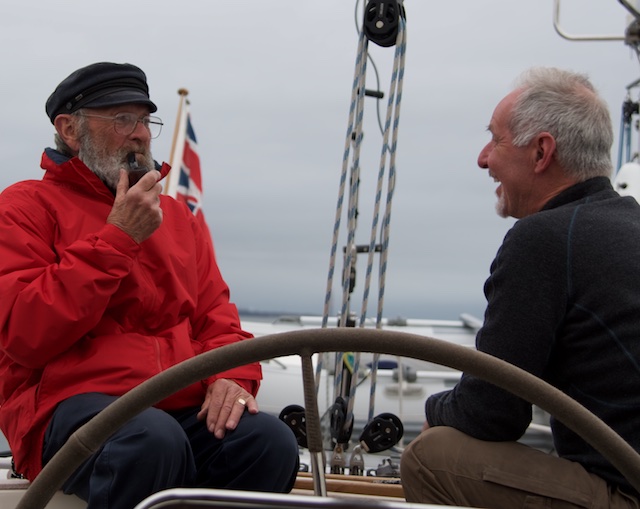 The Yachtmaster Examiner Allan (left) testing Heinz' knowledge in ColRegs
Thank you Leon, for coaching me through the RYA Yachtmaster Offshore exam as well as for two unforgettable weeks on board your Regina Laska.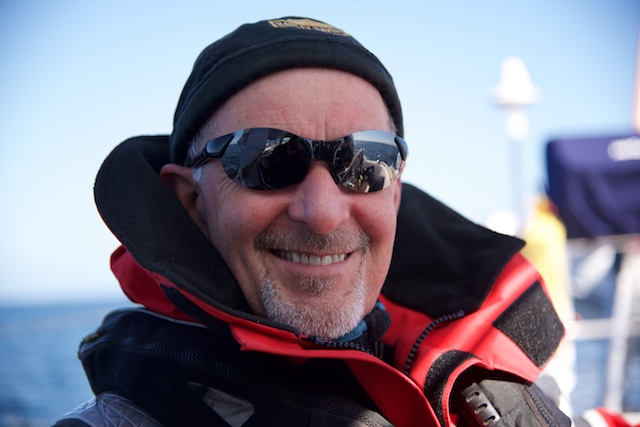 Heinz Galm, Switzerland, sailing on the Yachtmaster Prep Course Leg 2-2016 from Cuxhaven to Lymington, The Solent