Leg 10/2014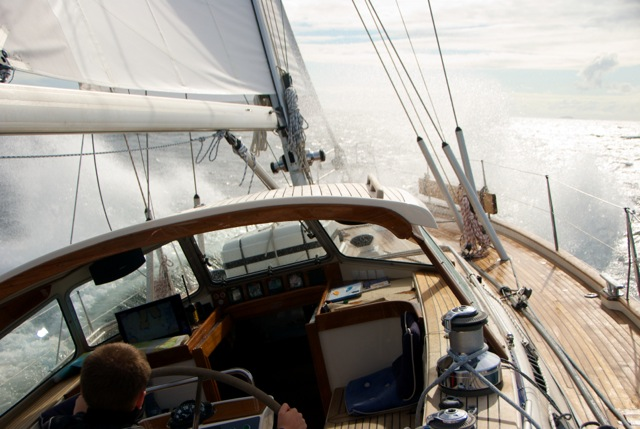 4 – 9 August Inverness – Cuxhaven, 600 nm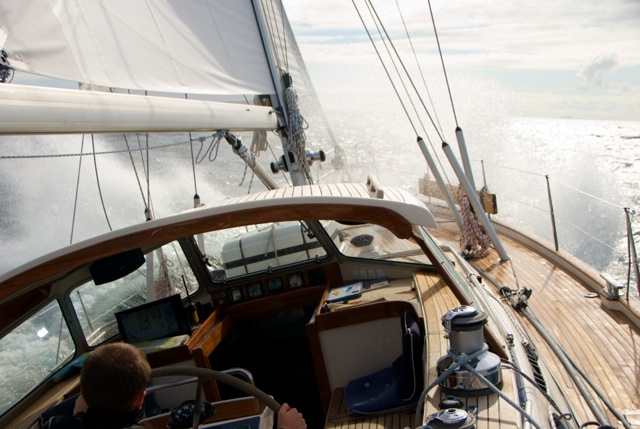 This is a designated blue-water leg. We will head off out of Inverness the moment a weather window opens up and sail non-stop diagonal over the North Sea towards Cuxhaven in the German Bight. It will take at least 4 days and nights, which is another requirement by the RYA.  The challenge is to pick the right weather window in order to cross the North Sea in relative comfort and unchanged safety.
We must be prepared to arrive late, if weather prevents us from leaving Peterhead, although the plan is to be in Cuxhaven on 9 August. Safety goes first.
Even if we try to avoid it, some tougher weather might be encountered, nevertheless. This leg is a challenging leg with high seas and possibly stronger winds. Seasickness is almost predestinated during the first day or two, which thereafter should ease off. You will be standing watches taking a responsibility of the yacht.
This leg is for the experienced sailor only and intended for milage and experience gaining as well as for sailors intending to take the RYA Yachtmaster Ocean exam.
Price: 1,750 EUR per person, max 4 persons in two cabins.