Leg 3/2014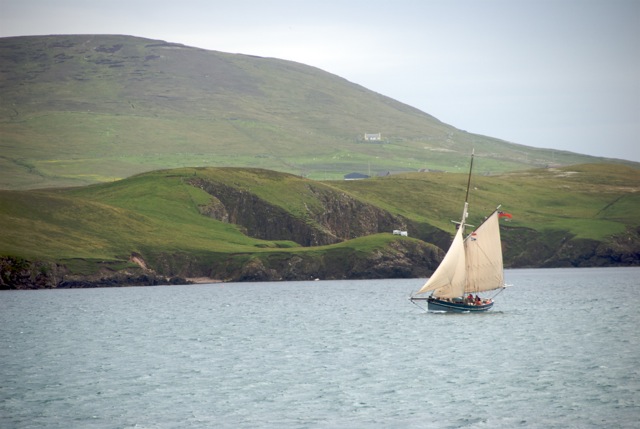 21-28 May 2014 Lerwick/Shetlands – Fair Isles – Orkney – Inverness, 240 nm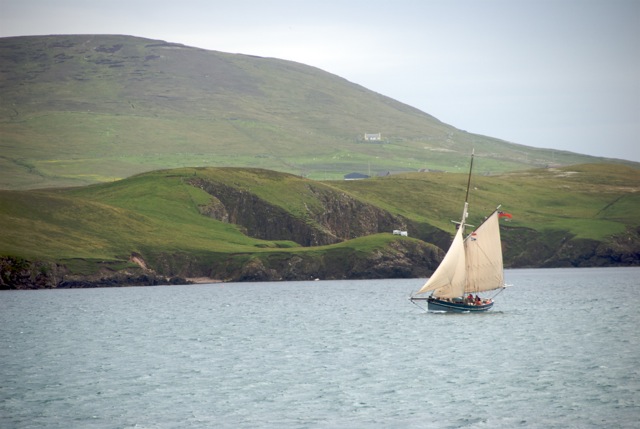 This is what Shetland Tourism says on their home page:
"A natural world where wildlife is truly wild; where you can watch otters and seals at play; and where the air is filled with the sound of seabirds crowding extraordinary cliffs in huge, noisy colonies. A beautiful world that was carved and shaped by ice; where the geology is so fascinating that the islands are a global Geopark; and where the landscapes and seascapes provide endless inspiration for photographers and artists. And there is much more to Shetland than awe-inspiring nature and wildlife. Shetland has a truly unique culture, as you'd expect of an island group that has been inhabited for over 6,000 years and sits at a North Atlantic crossroads. You'll notice this from the archaeology, the dialect, the place names and, of course, the world-renowned traditional music."
From Lerwick, we sail south and make a stopover on the tiny island of Fair Isle on our way to the Orkney archipelago. Despite being just two short daysails from Shetland via Fair Isle to Orkney, the crossing can be challenging, nevertheless. After all, we are far up north around a latitude of 60 deg N. Another challenging crossing will be from Orkney to mainland Scotland, namely over the notorious Pentland Firth with tidal streams up to 12 knots.
The Orkney islands will welcome us with yet more Viking history, stunning nature and, not to forget, the famous Highland Park distillery in Kirkwall.
The sail leg will end in Inverness, a couple of hour train ride from the busy town of Edinburgh and its international airport with destinations to all major European towns.
Price: 1,550 EUR per person.
BOOKED