Leg 6/2014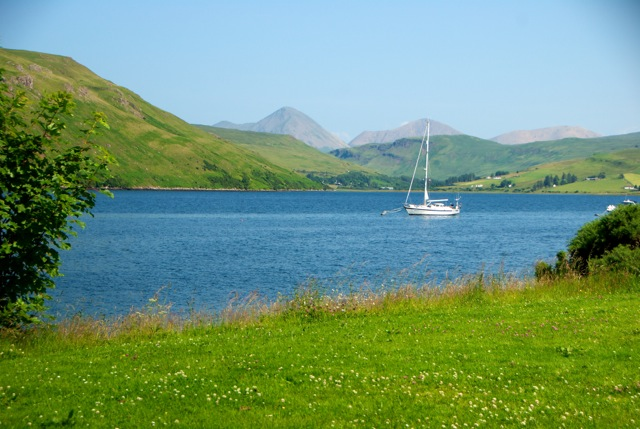 22-29 June 2014 Oban – Oban, 150-200 nm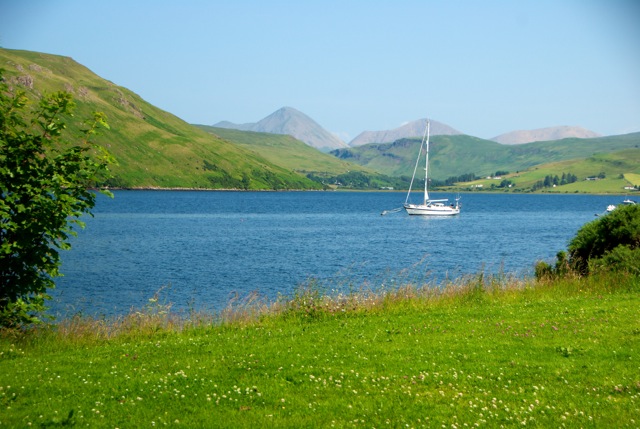 This tour is a pleasant, family oriented cruise in the Scottish Inner Hebrides, which is a quite protected archipelago in Scotland.
Flying into Edinburgh or Glasgow, you take the bus to Oban where this week-long cruise will begin. Rather than chasing the distilleries, as we do on the whiskey-tours offered at other times, this is, instead, a more open-minded tour with not too long day-trips in protected areas with a very flexible itinerary. Weather permitting, we will, however, be able to sail in more unprotected areas as well, and we will simply play it is it comes, much depending on the guests' wishes and desires. Visiting distilleries is, of course, possible, but not the main object here.
Starting in Oban, a visit to the famous Oban distillery is a possibility. From here we sail to Tobermory (yes, there is a distillery here as well…), with its picturesque village and inviting pubs. Depending on the weather, we might round the famous Ardnamurchan in order to reach the most remote pub on mainland Britain with the next road 60 miles away: The Old Forge in Loch Nevis. Weather permitting, there is also an option to sail on the unprotected west side of Mull passing the famous islet of Staffa and make a stopover in Iona, visiting the old cloister which has a huge importance in Christianity.
If weather prevents us to, we will sail through the Sound of Mull instead, southbound finding some nice anchorages, passing places like Ardfern. We will opt for reaching Islay, the Mecca of the smoky whiskeys of the isles.
We will play it as it comes on this trip, making sure that everybody is happy onboard, not taking any risks and just enjoying the best possible sceneries and destinations Scotland can offer.
On our last leg from Islay back to Oban, we will pass the notorious Corrywreckan to our port side, one of the most spectacular and famous sounds in Scotland.
You do not have to have any previous sailing experiences for this leg. It is ideal for families and newcomers. Having said that, Scotland per-se is a challenging area and I can promise that nobody will remain under-challenged; just think of the important tidal calculations that we will jointly do on a daily basis.
Price: 4,900 EUR for maximum 4 guests
BOOKED