Leg 12/2014
17 – 24 July Copenhagen – Stockholm, 370 nm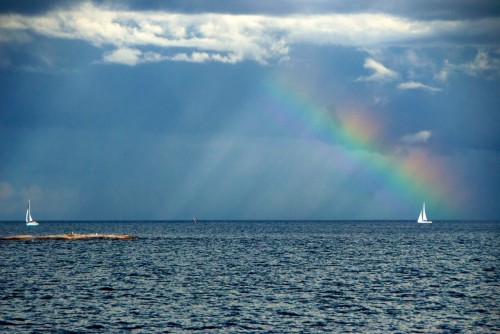 A splendid Scandinavian trip where we will get out the most of this charming cruising ground during the best time of the year. With some luck, this will be a warm, nice, comfortable leg with landfall to picturesque places along the way. This leg is ideal for someone who wants to enjoy comfortable sailing with little risk of high waves, yet loves sailing, getting ample milage at the same time.
N.B.: This is the leg, where we encountered a steady force 9 wind (44 knots) and steep waves in the Bay of Hanö where we surfed down the 4m waves in 13 knots of speed during leg 12/2014. But, I must say, during July, this would be very unlikely and we will most probably have a very enjoyable cruise on the leeward side of Sweden (due to prevailing winds from south-west).
Starting from Copenhagen, we will sail to Ystad, my old home town where I used to live for 14 years. From here we will enjoy small towns in Kalmarsund, such as Kalmar, passing by the summer residence of the Royal Swedish family in Borgholm on Öland. Just north of Öland, the archipelago sets in and we will have a great choice of islands and destinations to sail to. We can jointly decide where to stop and for how long we wish to sail each day (as long as we make it to Stockholm that is…).
The final destination is the capital of Sweden: Stockholm, which is well worth a visit in many respects, especially when coming by boat, of course! We will be sailing through the narrow fairways into the city that has been called "Venice of Scandinavia".
Both Copenhagen and Stockholm have great flight and train connections.
Price: 4,600
BOAT BOOKED BY ONE COUPLE