Jos Wammes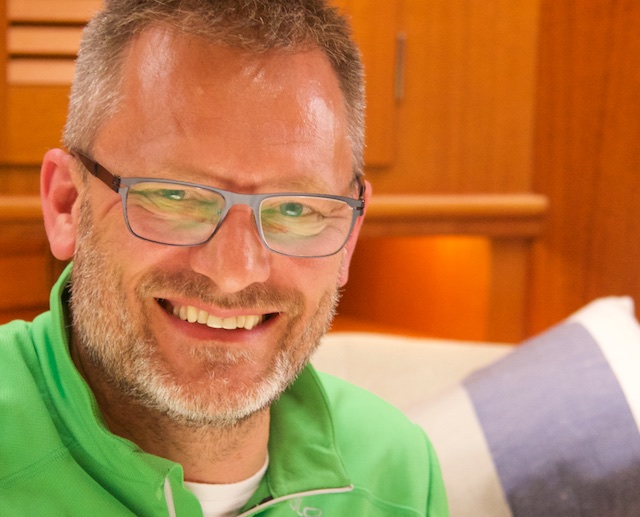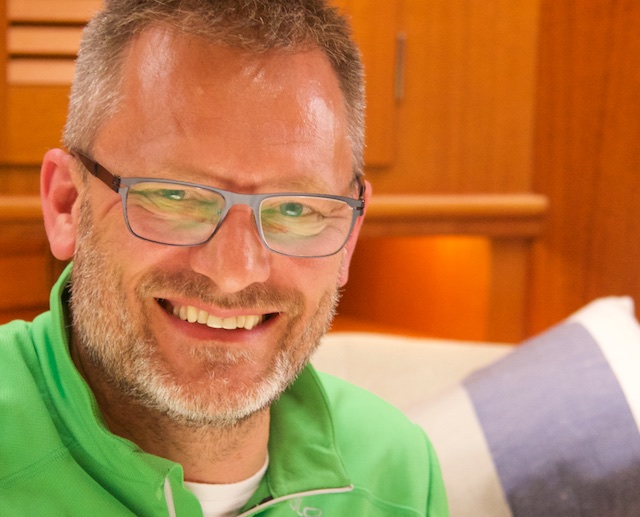 When I arrived home to my family after two weeks onboard Regina Laska, you bet I had tons to talk about and tell! It's obviously nice to be back to the family, but I must admit, I have not really arrived at home, yet.
My family was, of course, eager to hear all about my fantastic sailing leg from Cuxhaven in Germany to The Solent in England. It was the first time for me that I was able to get a place on a sail training Leg onboard Regina Laska and, Leon, I must say it was just Super! I really didn't know what I would expect before I came, but it was such a great experience!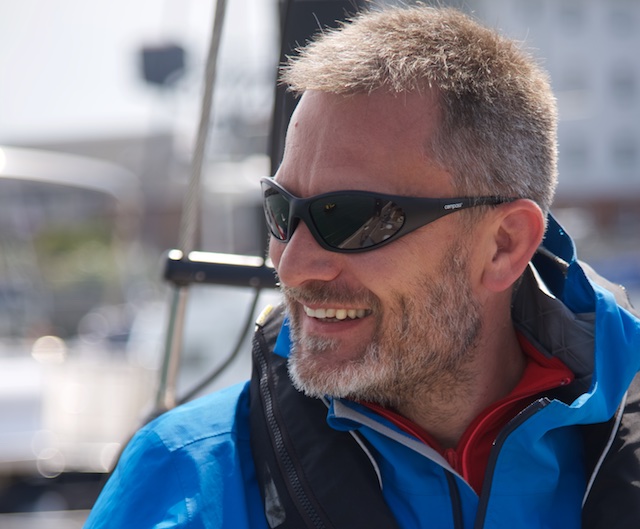 Your engagement and positive attitude gave us all wings! Of course, we are all to thank for the wonderful atmosphere onboard and that it worked so well in between us during these two weeks. So my thanks equally go to my fellow crew mates! It was just great!
My wife Andrea and I are now already thinking about how we possibly could join with you together next year. I really hope it could work out, since I definitely wish to come back, if I may…
Here's my story on how I perceived Leg 2 2017 onboard Regina Laska, sailing on the Yachtmater Prep Course from Cuxhaven, Germany to Lymington, The Solent.
Participating on this Leg was really a coincidence, and a very lucky one. You see, during the last 16 Years, I had always only sailed in the Mediterranean. For sure, it had been great fun but it was time for some new experience, I felt. Learning to sail in tidal waters became a new goal for me. I knew I had to renew my theoretical knowledge before even thinking about going sailing in tidal waters, so I hoped for an educational sail training leg.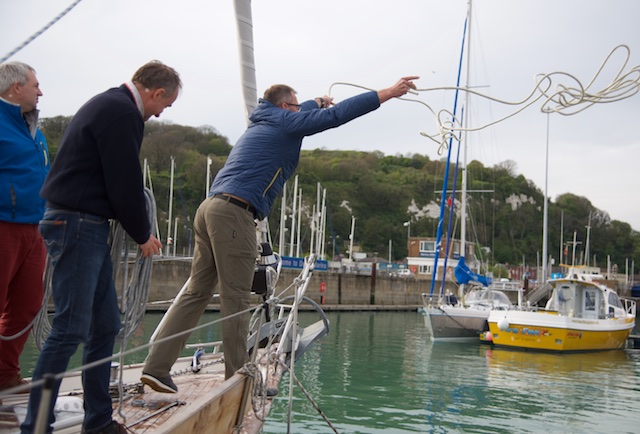 Originally, I was planning to build things slowly, taking small steps towards tidal sailing. But fate decided something different. One day, I was talking to my colleague Heinz Galm, who doesn't live far way, about my plan to go tidal sailing. Heinz had sailed with Leon before and strongly recommended a sail training leg onboard Regina Laska. So I contacted Leon and asked if he had a suggestion. Very fortunately I was able to join much sooner than normally possible, since someone else had just cancelled a leg he had booked more than 12 months earlier, but things had changed for him. This was unfortunate for the person in question, but I could take the place instead! After short consideration, I said to Leon I would come with him. A boy's dream, sailing to England, was becoming reality.
Although I had some serious doubts and was very excited the Leg became a great success, I must say! Thanks to Leon and my fellow crew members, we became a close group and a great team, where everybody supported each other whenever needed. I learned so much in these two weeks that I would do it again without any question!
My lack of experience and theoretical knowledge was a severe obstacle but with the tirelessly help of Leon and his motivating attitude I could learn very much in the end. My fellow crew became real comrades and I am very grateful for their help and friendship.
The Leg was sometimes very tiring and the weather was mostly bad.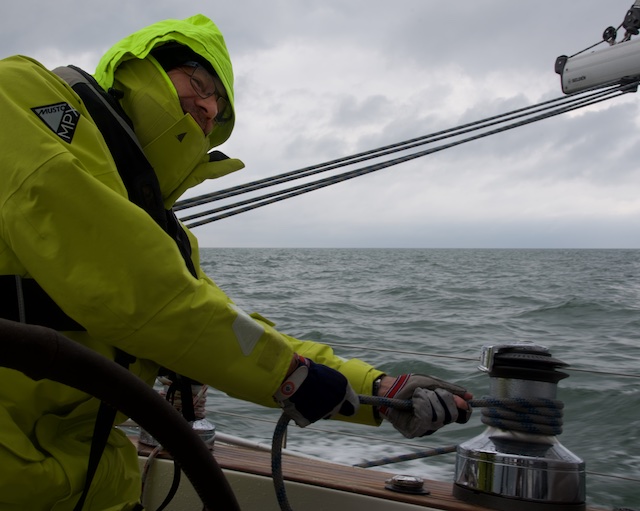 But in the end, I came home with new energy and lots of good memories.
Sailing on a beautiful ship like Regina Laska and using her as a school ship is another privilege you have when sailing with Leon. The very good cooking in occasions where people normally get seasick is one of the many talents Leon has, and is very good for feeling well again.
I would like to thank Leon and my crew mates Michael, Achim, and Michel for this lifetime experience. The friendship, good conversations, the learning and sailing on Regina Laska are things I will never forget!
I am looking forward to the next time I can sail with Leon and Regina Laska again.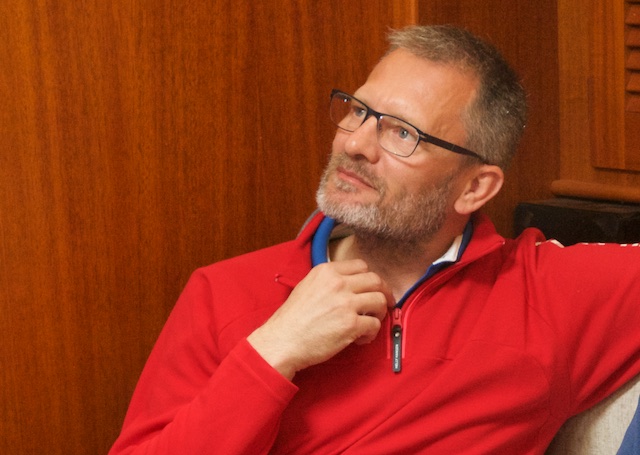 Many Greetings from Switzerland!!
.
Jos Wammes, from Holland living in Switzerland, sailed on the Yachtmaster Prep Course Leg 2-2017 from Cuxhaven to Lymington and passed his Yachtmaster Exam at the end of the Leg thanks to hard work and good spirit.