Michel Leuenberger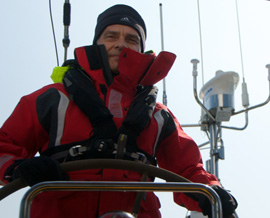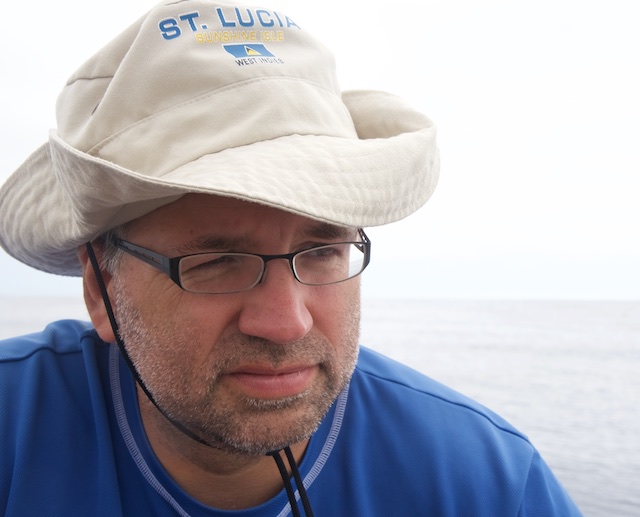 To sail with Leon and Regina Laska is for me like a privilege. For a second time I was lucky enough to sail with Regina Laska and the wonderful people that seem to join on each leg. Once again, I was able to travel by sea, experience an interesting and fulfilling time together with the great people onboard.
.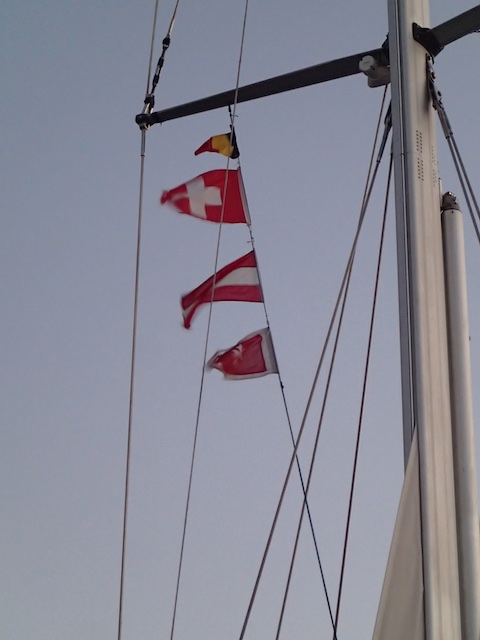 .
.
During my Leg 12-2016 we sailed nonstop from Porto in Portugal to Poole on the south coast of England, just west of The Solent.
.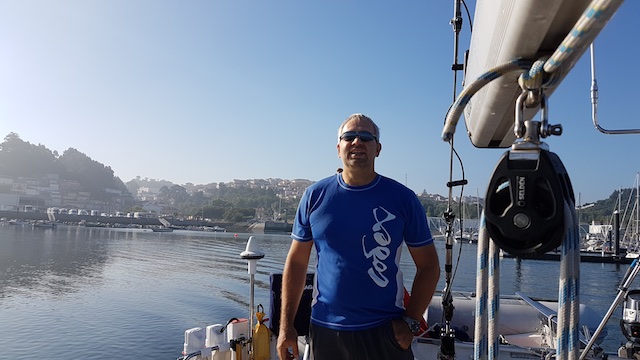 .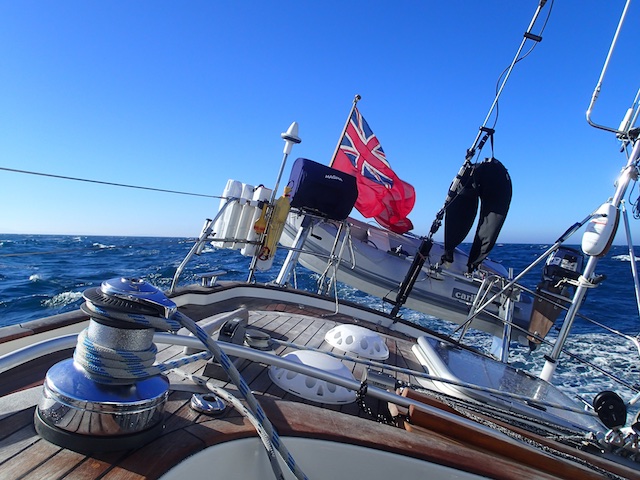 .
To experience the "real" Ocean was for me a unique and outstanding experience! To see and feel how "empty" the oceans actually are; no radar echo, no AIS target either! This was an emotional moment for me. I felt free and independent! And then to know that there are some five thousand meters of deep blue ocean water under our keel made me humble and aware of the fact, how immense our wonderful our earth and its nature is and how small we human beings actually are.
.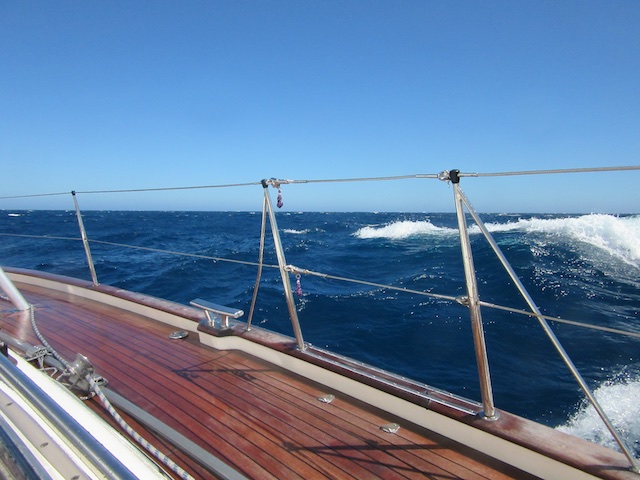 .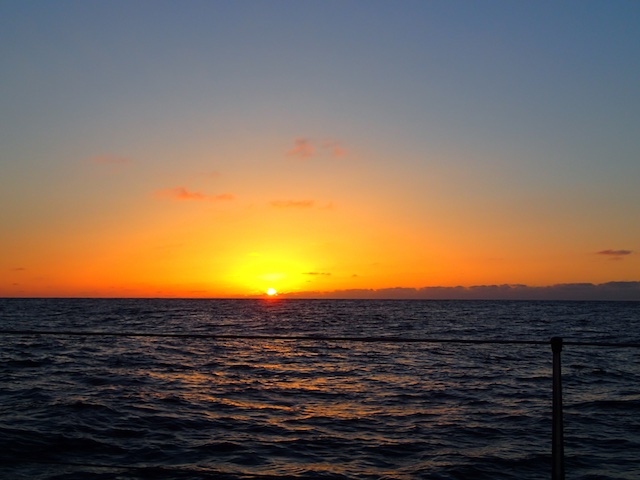 .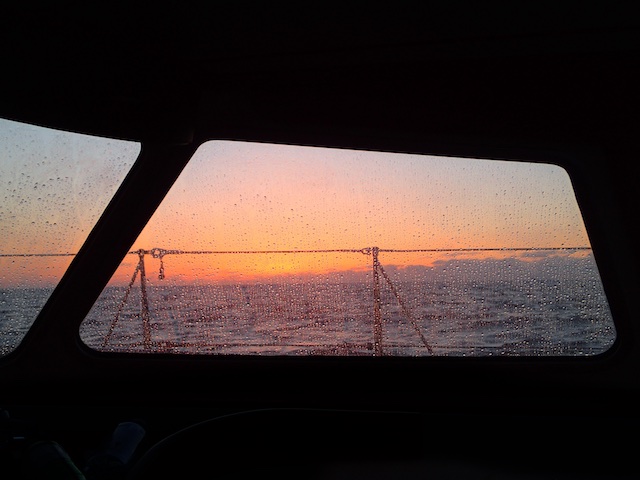 .
Leon has a enormous experience and knowledge in sailing and I would like to highlight just a few rolls of his, which I experienced during the leg:
.
Leon as skipper:
Yes, the most important job for Leon is to be a good skipper. Even in the most hectic moments, Leon would never cease to remain the calm and trustworthy person he always is, and in full control of everything. Yet, he always engages his crew to take important decisions jointly and explains his thoughts in every detail. A huge strength of Leon as a skipper is his ability to trust his crew as much as we trust him. He allows his crew to try out "difficult" manoeuvres for themselves, while under the supervision of his careful eyes and giving useful hands-on tips and instructions, if necessary. Or, when Leon fully trusts his crew during night watches, which also includes his trust that he is being woken up if any little questions should arise.
.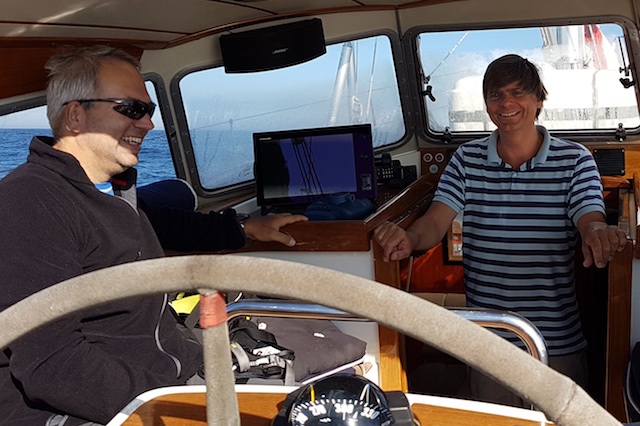 .
.
Leon as a teacher:
During the leg, Leon taught us the secrets of celestial navigation. He did so in such a simple and understandable way, always keeping in mind what we were actually about to do and why. Leon is a true hands-on sailor, giving useful tips on where one needs to be very accurate and where one can do some eye-ball interpolations when doing the sight reductions (sextant calculations). Yet, it was impressive, how exact our positions could be found by no more than two books, a sextant and a clock! We didn't differ much more than 2-5 miles from our GPS-position! And it was fun, at the same time!
.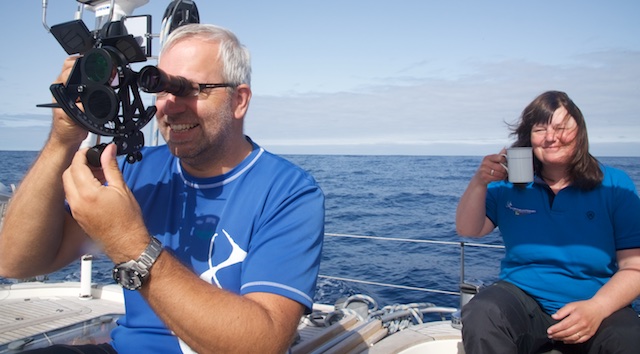 .
.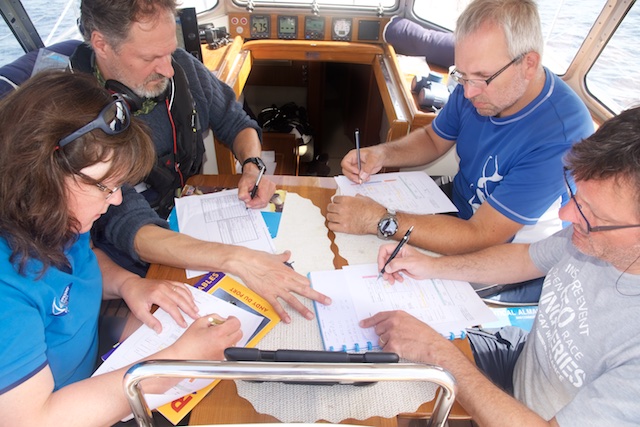 .
.
Leon as a host – not only as a chef:
Despite heeling and heavy rolling at times, we always got wonderfully tasty meals, reached up by Leon from the galley. It is really impressive what magic he can make in the "moving kitchen" down below.
.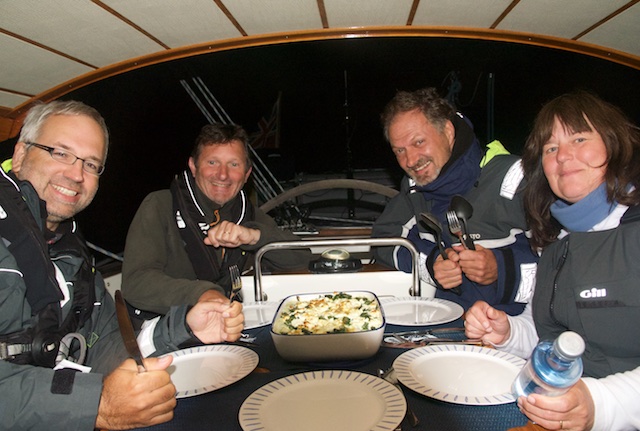 .
And when the galley finally came to a stand still in the port of Lymington…., oh, what a meal he prepared!
.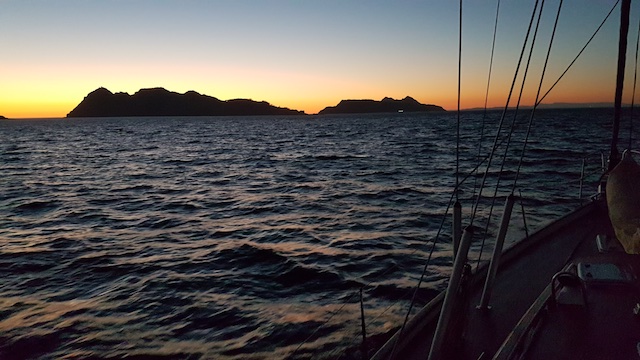 .
Leon's art to live, his lifestyle, his open reflections and attention to things and issues gave us new food for thoughts every day. During the ocean passage, our discussions and pondering over essentials in life became very interesting, while the stars watched us from above.
Leon, to be travelling with you is, as Markus already stated, to undertake a wonderful journey with a friend; by sail over the seas and by thoughts through life.
Leon, thank you for everything!
Michel Leuenberger, Switzerland, sailing the 786 miles long RYA Ocean Qualifying leg 12-2016 from Porto, Portugal nonstop to Pool, UK and Lymington, The Solent, UK